We start off with a short clip that illustrates how completely and utterly controlled the puppet class is under ZOG.
We need to see a cease- uh we need to see uh uh humanitarian pause so we can flow uh – we need cease – ceasing of uh the levels of violence that we're seeing.
Canada's leader.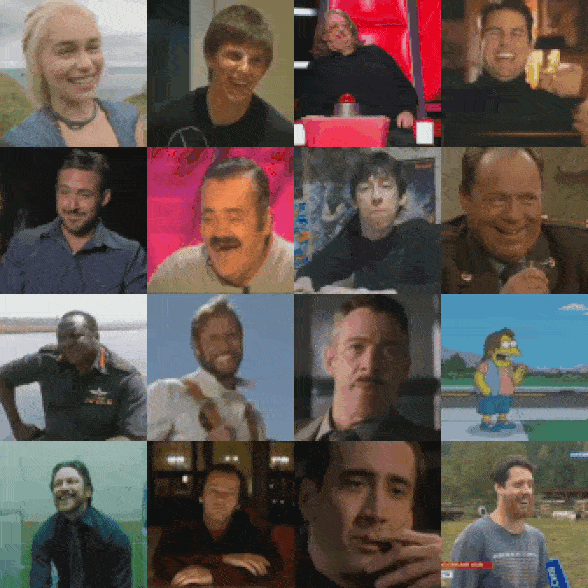 Needless to say, actual anti-genocide activists were none too pleased. In case Trudeau's shameful response to the racial cleansing in East Jerusalem in 2021 didn't clue them in to the fact that he's got a Gary Bettman like Jew with his hand up his ass working his mouth like a puppet they're finding out now.
Daddy Was Prime Minister isn't allowed to say ceasefire, so he has to call for the ceasing of violence through a humanitarian pause. Perhaps the saviour of Peoplekind can call for a pausefire. He should run it by his owners and see if they find that phrasing acceptable.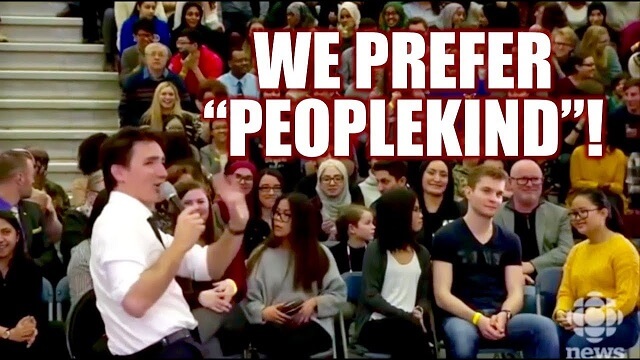 We stick with Trudeau as he whines about uppity Goyism throughout Canada.
Justin Trudeau: We're seeing right now a rise in auntie-semitism that is terrifying. This is something that is not acceptable in Canada, period. Period, the rise of islamophobia we're seeing across this country and around the world is also unacceptable.
Yeah, he really said period twice in a row. He also took about ten years to say that, because he's been trained to take forever to say something as a cheap trick to add gravitas to his words, in lieu of saying anything worth listening to. While I despise personality based criticisms in place of policy based criticisms, I can see why people just hate Trudeau. He is an utterly insufferable, pompous clown who relishes his role as chief puppet to lecture us constantly.
The rest of that video goes over a kerfuffle at Concordia University, located in Montreal, Quebec. Some pro-genocide Jews decided to put on a demonstration in favour of the genocide of Palestinian Goy Cattle, and it got heated.
CBC:
Montreal police say a 22-year-old student was arrested Wednesday after allegedly assaulting a 54-year-old security guard at Concordia University during a violent altercation involving several people who align with opposing sides of the conflict in Israel and Gaza.

The altercation began with an argument between two groups of students who have opposing views about the war in the Middle East, she said. It then escalated to violence.

Sarah Wolman, a second-year Concordia student who is a part of a group called Jews on Campus, said the organization was trying to hold a peaceful demonstration inside the university's Hall building in support of the hostages taken by Hamas.

But by the time she arrived at the demonstration — a Shabbat table set to honour the hostages — she heard yelling and saw a crowd chanting pro-Palestinian slogans, surrounding the table. A few tables down, there had been a table set up to sell keffiyehs, a traditional Arab headdress, she said.

"It was very productive in the beginning," Wolman said, describing conversations with some of the people who surrounded the table, "but then slowly things started to turn."

Wolman said the crowd became increasingly hostile and the people at the Shabbat table were outnumbered.

"People were calling us all murderers," she said. "Some of us noticed our classmates there."
I wonder why?
They must be motivated by Schlomophobia, the irrational fear that Jews might genocide them, based on nothing more than the fact that the Jews are indeed currently doing exactly that.
The altercation deteriorated, with punches thrown and more shouting until police and campus security succeeded in separating the groups. The pro-Palestinian crowd continued to demonstrate outside the university and Wolman and the other students were escorted out off campus by security guards, she said.

Wolman described the situation as "very scary, very scary as a Jewish person on campus."
Note the passive language from the WMD Liars. That means that the ziotifas were being particularly aggressive towards the Goyim, per usual.
Sarah Shamy says she stopped by before the confrontation started to buy a scarf from students who had a pro-Palestinian kiosk set up to raise money for a charity. Shamy said that a group of pro-Israel people came barging in and began screaming anti-Palestinian slogans and slurs at them.

Pro-Palestinian students then surged in to counter-demonstrate, and it quickly led to violence, Shamy said. She said many pro-Palestinian demonstrators were attacked and she, along with others, have submitted evidence to police to that effect.

"I think it just goes to show how Palestinian and pro-Palestine students have been faced with an onslaught of harassment and discrimination and doxing, which we can see is happening as we speak in this incident," she said.

A spokesperson for Solidarity for Palestinian Human Rights Concordia (SPHR) said in an email to CBC that the group had organized the fundraiser in solidarity with the people of Gaza, but it was disrupted by "confrontations provoked by pro-Zionist supporters."

"It should be noted that we tolerated a high level of verbal and physical abuse in our attempt to manage the situation," the spokesperson wrote in an unsigned email.
The zio-antifas are as aggressive and nasty as the regular antifas, because they're exactly the same people. They even employ the same tactics, which – shockingly – work equally well.
Remember (((Paul Kessler)))?
What was the fallout from this Israel lead aggression?
A Université de Montréal (UdeM) lecturer has been suspended after he was involved in Wednesday's chaotic clash at Concordia University related to the Israel-Hamas war. 

A video shared on social media shows a man identified by UdeM as Yannis Arab, a history lecturer, engaged in a fierce shouting match with someone who is off-camera.

It's difficult to make out Arab's words over the roaring crowd, but some on social media accused him of telling his opponent to "go back to Poland."
I hope that means what I think it means.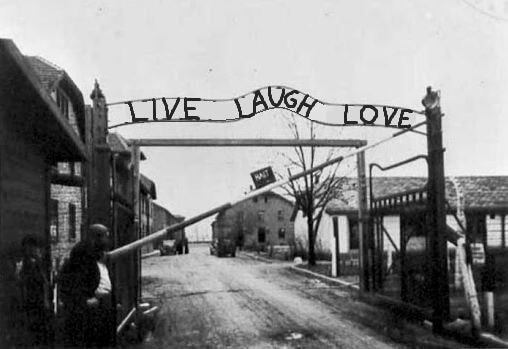 CTV News was unable to reach Arab on social media and his profile has been deleted from the UdeM website.  

The scholar was among dozens who took part in an altercation at Concordia's Hall building earlier this week involving "Pro-Israel and pro-Palestinian groups, including students but also people from outside our community," according to the university.
So a bunch of pro-genocide Jews, many of whom aren't faculty members, put on a demonstration at a university. They attack the Goyim who have set up a booth selling keffiyehs. The clash "turns violent," in the same way that everything involving ziotifas "turns violent," out of the blue with no one in particular responsible. The end result is that a guy literally named Arab gets suspended. This from a typical "left wing" university like Concordia. 
As a brief aside, remember the Baby Beheader 9000? Remember how the claim was that Hamas was going around indiscriminately beheading Jew babies?
CBC:
A Hamas fighter sees the three enter the shelter and throws a grenade into the doorway. The blast appears to kill the father immediately, while leaving the two boys relatively unhurt. A gunman takes the boys back into the house, where they can be heard lamenting their father's death. A gunman enters the room and opens the family's fridge, offering the two boys some water, which they decline. He then helps himself to some Coca-Cola and leaves the room.
In other words, he doesn't kill the kids. It's almost like that was all slander that existed to justify Israelis murdering Goy children in occupied Palestine by the thousands. It's almost like that, because it is that.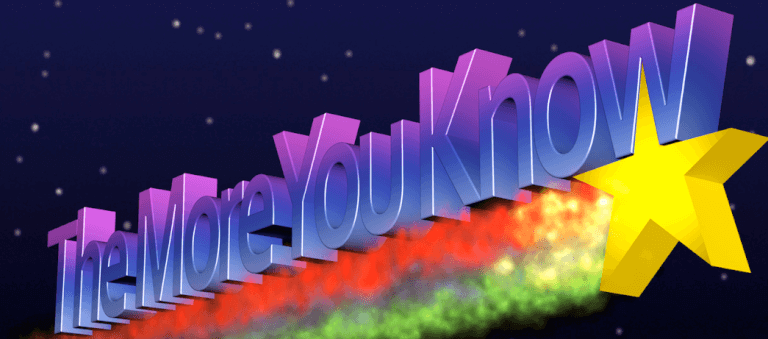 The simple reality is that Israel is a genocide state. It is an open policy of theirs to mass murder the Goyim who happen to be on land they feel entitled to, and it is for this reason that the demonstrations we're seeing in the West are far larger for Palestine than for Israel.
CBC:
For many years now, Israelis have been told that the biggest threat to the survival of the Jewish state is Iran's quest to obtain nuclear weapons.

But another long-term trend could be eroding the foundations of Israel's security: a generational decline in western voters' support and sympathy for the Jewish state.

Polls conducted both before and after October 7 show that Canadians under age 30 tend to hold views on the Israeli-Palestinian conflict dramatically different from those of Canadians aged 55 or over.

People involved in Israeli advocacy admit to being shocked at the size of pro-Palestinian protests across the West, and their ability to mobilize far greater numbers of people than have come out in support of Israel.

"I don't think it's limited to campuses," said Shimon Fogel, of the Centre for Israel and Jewish Affairs in Ottawa. "I think that they've taken to the streets and cities across Canada and it's really a phenomenon that's touched all of Europe and the U.S. as well."
Shimon Fogel, the head of the Center for Israel and Jewish Affairs, also known as CIJA.
You may be thinking, considering his support for the genocide state of Israel coupled with his "no hate, no fear," bullshit, that he's another in a long line of Jews tactically caring about vague "human rights" bullshit when oppressing White People before supporting the exact opposite policies in the Jew ethnostate. 
You would be entirely correct in that assumption, as we saw with the genocidal monsters at CIJA championing lawfare against Gabriel "Zeiger" Chaput, which has resulted in his years long prison sentence for "hate speech". Similarly, they supported the violation of Travis Patron's human right to free speech, demanding that he be thrown in jail.
Shimon Koffler Fogel, CEO of the Centre for Israel and Jewish Affairs, the advocacy arm of the Jewish Federations of Canada, said Patron might not only be breaking Canada's hate laws, but inciting actual violence against Jews.

"It is absolutely outrageous that such vile hatred would take up any space in the public square," Fogel said. "Such dangerous and dehumanizing language has all too often led to violence."
Is referring to Palestinians as "human animals" dehumanizing?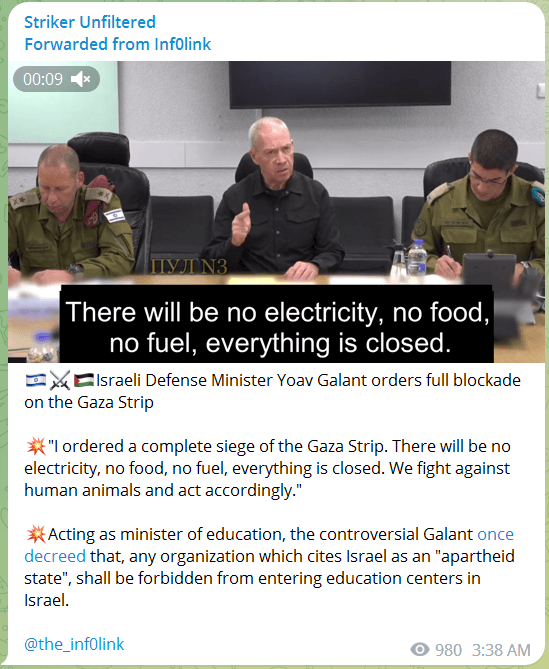 Does saying "there are no innocents in Gaza," lead to violence?
Asking for a friend.
I have to get back to the CBC article, because Shimon Fogel, the leader of the anti-White hate group CIJA, makes the slimiest, most tactical, most dishonest appeal to Whitey that I have ever seen. 
"It's not just a perception," said Fogel. "It's real, it's measurable and it all really does centre around this notion of transnational progressivism, and young people are very attracted to it because it uses the language of human rights and intersectionality.

"It was born on campus in critical race theory … Israel just being sort of the poster child for that collection of Western colonial imperial warmongering governments that have suppressed the rights of minority groups."
You. Fucking. Kike.
Chutzpah is a Jew word for blatantly being a piece of shit. There is no other way of describing Shimon Fogel, and this is a fantastic example of zionists tactically adopting any position at any time that benefits their race. 
Shimon Fogel and CIJA are aggressive believers in censorship. Do they support throwing the anti-Whites behind "Critical Race Theory," in prison? Of course not. In fact, if any pro-White political movement gained traction, with the intention of – among other things – getting White People the same hate speech protections that Jews get, Shimon Fogel and CIJA would be demanding that they be thrown in prison for hate speech. 
Furthermore, this servative line about "muh intersectionality," is as absurd as it is commonplace. Israel is genociding the Palestinian Goyim. The premise that someone needs to be ideologically motivated to oppose that does not even need to be engaged. 
But while support for Israel remains strong among elected Democrats, polls show serious slippage among rank-and-file voters. Twenty years ago, Democrats favoured Israel over the Palestinians by nearly 40 percentage points. A Gallup survey conducted in March showed Democrats' sympathies now lie more with the Palestinians than the Israelis, 49 per cent to 38 per cent.
The rank and file are starting to hate the genocide state of Israel, but the leaders are all in line. No borders, no nations, fuck deporations. Also, we love the illegitimate and ever expanding borders of the Jew nation, and it's cool when they engage in mass racial cleansing of the Palestinians from land they've lived on for thousands of years. 
One last revealing thing needs to be mentioned.
[James Kafieh, vice-president of the Palestinian Canadian Congress] says he expects to see the tensions on Canada's streets and campuses continue to increase.

"I see things becoming more severe, greater limitations on freedom of speech, attempts to limit the right to protest in Canada. At a certain point, the resistance to this will reach a critical point," he told CBC News.

"Canada originally supported South African apartheid, until one day under a Conservative government, Joe Clark and Brian Mulroney brought that policy to an end. They understood that such a policy change would be wildly, wildly supported by the Canadian people.
Canadian politics, everyone. So anti-White that servatives make it their mission to end segregation in South Africa, because White People must have the communities that we have built destroyed. Simultaneously, the "far left" Liberal/NDP Governments support the genocide state of Israel, which is not just an apartheid state, but one that regularly engages in mass murder and racial cleansing of the land given to the victimized native group.
If it feels like politics is just a minstrel show where all the policies are decided behind the scenes in Tel Aviv, that's because it is.