To see our coverage of Waukesha BLM Terrorist Darrell Brooks, go here. The below story was from the 13th, but I'm only reading about it now.
WFTV:
WINTER GARDEN, Fla. — Documents from Winter Garden Police Department details what happened after chaos unfolded when a man drove into a crowd during a Christmas parade Sunday, hitting a car with a family inside and nearly striking an officer.

Terryus Baker, 27, went before a judge Monday.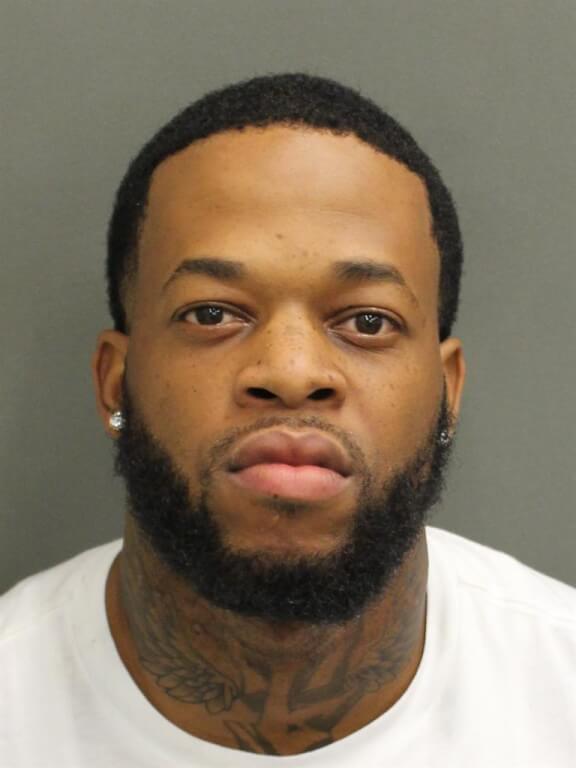 In a report, an officer said he was waiting for the parade to begin when someone flagged him down. A white Toyota Highlander had been hit by a speeding car.

The driver told the officer they were driving when they heard screaming, and their car was hit twice before the person who hit them took off.
So they were rammed, then the car driven by Terryus Baker backed off so they could ram them again. It's either that or the driver was driving so erratically he hit him, then did a poor job of backing up and going around and hit him again.
The report said another officer had been directing traffic for the parade when he put his hands out to tell the driver to slow down. The driver didn't.

The officer then stepped into the road and "projected" his voice to tell the driver to "slow down."

He "heard the engine rev" and the vehicle sped up "coming right at him."

An off-duty Kissimmee police officer saw the car heading toward the crowd, then the driver running away. The officer then got Baker to the ground.

Police arrested Baker and added a slew of other charges, including not having a valid license, child neglect, assault on a law enforcement officer and possession of narcotics.
Police records state as he was being arrested, police found a plastic baggie with two pills in his pocket.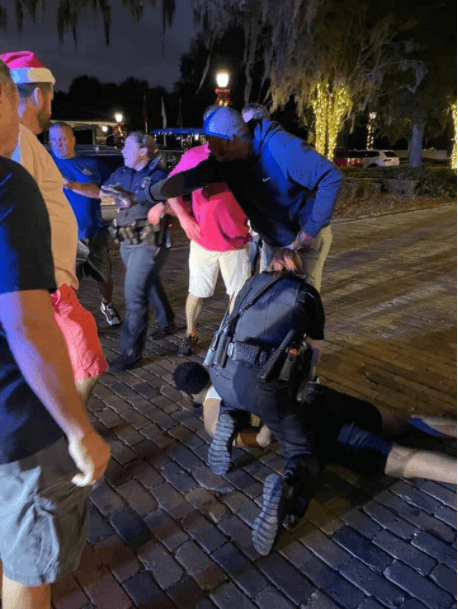 It's entirely possible that Baker just wilded out, and wasn't intentionally doing a Waukesha. I can see a BLMer doing a copycat of Waukesha. I can also see some career criminal spazzing out because he hallucinates that he's going to be arrested for drug possession and poorly fleeing the scene. Especially if he's already high on something.
Two children were in the car with Baker that night.

The driver of the car Baker that hit was taken to the hospital.
Bizarrely enough, that article doesn't mention Elizabeth Chavez, who was a passenger in the car, and was also arrested. I can't find any information on what she was charged with. In fact, I can barely find any information on this at all.
That there were children in the car leads me to believe this was drug and stupidity fueled, more than BLM inspired. That, combined with me believing that he didn't hit any of the pedestrians. But I can't even know that for certain, since there appears to be a near complete propaganda coverup of this. Searching anything like "Florida Winter Gardens Attack," gets bizarrely few results, and nothing on image searches, duckduckgo or otherwise.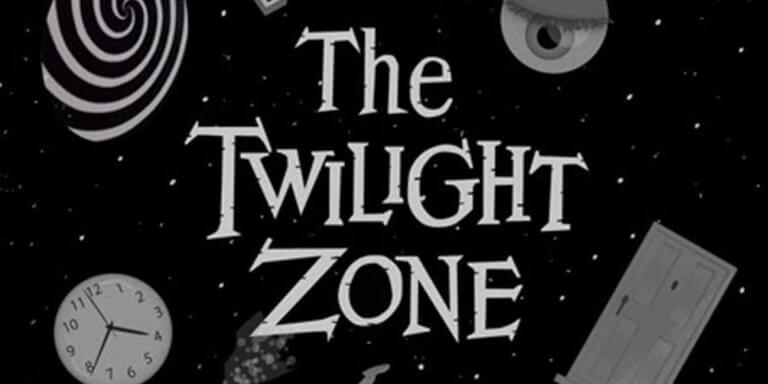 UPDATE: No this was almost certainly intentional.
Video taken from Click Orlando, a local news site. Article here. They went and asked Elizabeth Chavez some basic questions, and boy can that fat woman run. That, in and of itself wouldn't be so damning, but the comments tell a different story.

My family along with several others were right where the "accident" as the city and police say happened. This was intentional not an accident. The car purposely ran into the other and pushed there[sic] way past losing a wheel as they did just missing everyone that was seated and lined up for the parade and had been for at least an hour. Negligence from the city not shutting down the road even after the start time of the parade. My family along with others are very lucky physically not harmed but emotionally scarred thinking about what could have been. No police in sight prior until after the fact. Winter garden is very lucky as this could have ended differently. Someone was responsible for closing the roads and that did not happen. Someone needs to take ownership of that mistake. A family fun night ruined and could have been avoided.
Unfortunately, no video exists like the Waukesha BLM Massacre. By the sounds of things, this commenter is claiming that Terryus Brooks very much intentionally rammed into at least the first vehicle. It's hard for me to know where the pedestrians were located, but it's likely that if he could have ran them over he would have.

This article does not tell the full story and seems to be based on the WG Police press release. I was at the event. There were no signs that PD was trying to close the street – no barricades and no officers re-directing traffic. As others have noted, cars remained on the parade route and many spectators were commenting that the road needed to be closed due to large crowd, number of children, and recent tragic events.

We arrived 60 mins before the even was scheduled to begin and did not see one police officer the entire time. The suspect was even caught by spectators, not by the PD because they weren't in the area…at all!
The story of Terryus Baker being caught by the bystanders, not the police, is confirmed in another comment. So we have, at very least, a story where the police displayed extreme negligence and Terryus Baker intentionally rammed one car, before being chased down and caught by pedestrians on the scene.
Weird, you'd think that'd be a major international news story. With plenty of pundits speculating as to Terryus' motives.