The City of Seattle has ended its legal battle with a group of Capitol Hill property owners and businesses that claimed the city showed "deliberate indifference" over its handling of 2020's CHOP occupied protest in what could be a multimillion dollar settlement over thousands of missing text messages from top officials including then-Mayor Jenny Durkan, her Seattle Police Chief Carmen Best, and Seattle Fire Chief Scoggins.
Ah yes, the Capitol Hill LARP. One of the funniest, and yet most important events of the past half decade.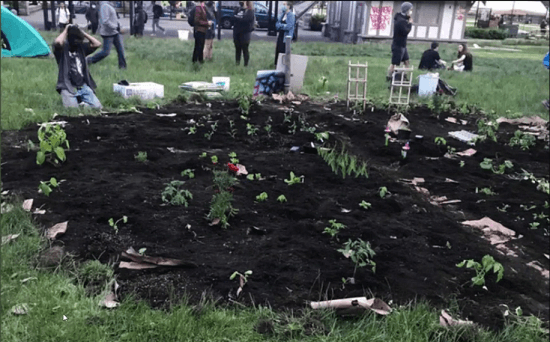 I stand by everything I said in that piece I linked to above, but I originally forgot to mention the garden. Yes, what you see above is what these antifas had created as the agriculture for their new country. While enough food for a couple of salads slowly grew, they ordered food from America – a different country according to them – on their uncancelled credit cards. This was the true story of the birth of their great nation of CHAZ.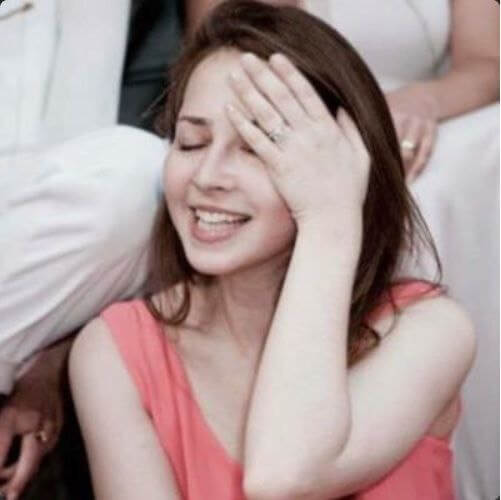 Antifa is the world's most embarrassing terrorist organization. They are, with BLM, now also the world's most embarrassing insurgents and seditionists. However, it's the thought that counts, and they should all have been executed for treason.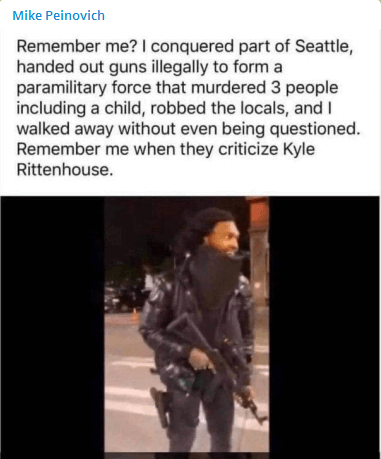 Instead they were allowed to LARP for a few weeks before walking away.
The city has said Capitol Hill-based developer and property manager Hunters Capital was seeking $2.9 million in damages in the case while 12th and Pine's Richmark Label is seeking $90,000 for lost business. Dollar totals for the other plaintiffs were not disclosed in the course of the multi-year legal fight after the lawsuit was first filed in June of 2020.

The Seattle Times was first to report the settlement.

UPDATE 2/17/2022: KOMO reports the city has agreed to pay $3,650,000 in the case — including $600,000 in legal fees.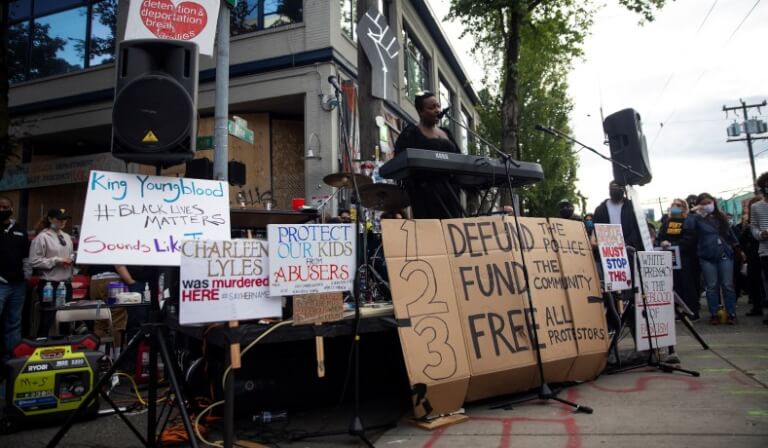 Never forget that Antifa/BLM are the privileged golems of our (((Democracy Class))). But the legal system is still set up in such a way that, should you have enough money, you may be able to fight back in court. If you're a normal person, good luck with that.