ABC:
A neo-Nazi who punched a black security guard after the man reacted to being called a racial slur is facing jail time after being found guilty of the vicious assault.
Reacted? Reacted how? What does "reacted" mean in this context?
Since we won't get an answer from ABC, we have to turn to local Aussie media instead.
XYZ:
Sensational CCTV footage has been released this week of an incident on March 1, 2021 which resulted in Thomas Sewell being arrested.

The footage from the Channel 9 office in Melbourne clearly shows the unlicensed security guard either grabbing or hitting cameraman Jacob Hersant in the throat before Thomas Sewell legally intervened.
CCTV footage from Channel 9's Melbourne office clearly shows Jacob Hersant being grabbed/punched in the throat before Thomas Sewell lawfully intervenes.

Why has it taken so long for this footage to be made public? pic.twitter.com/YIDcL4ugQZ

— XYZ (@itsyourxyz) December 7, 2022
They include two videos tweeted out. Video is clearly best, but since I anticipate they will quickly be censored I have screencapped the other video.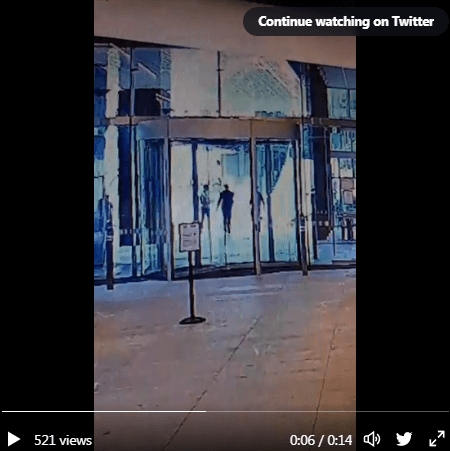 Above we see the security guard walking out. Below we see him snapping his hands to either the cameraman's throat or shoulder area. He also clearly shoves the cameraman away, despite them already walking back, because he felt like pushing them around.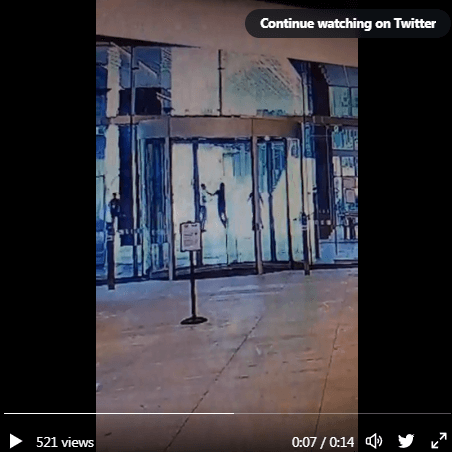 Sewell's team had the camera footage, and I saw from their perspective the week that it was aired. The Black security guard was being very aggressive towards the two of them to start, and there was no real reason why they were kicked out of the building, seeing as how they weren't screaming at anyone but just doing a little investigative journalism to the so-called journalists at Channel 9, who had written a few hitpieces on Sewell himself.

Unfortunately it's difficult to get the backstory clear, since Sewell's telegram channel has been censored, ostensibly because it spread pornographic content. His channel obviously did no such thing, but I guess in extreme cases where they want censorship even on telegram they pull this out of their hat.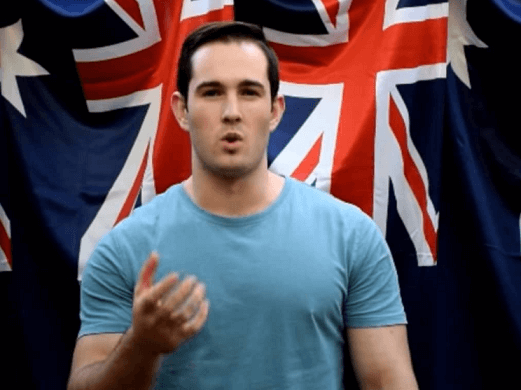 Thomas Sewell said some stuff about the Boers of South Africa and cow milk that I am sure he would like to take back. No one is perfect. That does not mean he deserves to be thrown in prison for defending himself against a violent unlicensed security guard who is clearly trying to abuse his power. 
The above video is maliciously edited, surprise surprise. Again, I saw the fight live, and the security guard got up all cocky, before Sewell let him square up before knocking him out. The editing totally removes that and implies that he just lay on him beating him the entire time. But what else could we expect.
Sewell faces a maximum of five years in prison. His sentencing will be in January.
UPDATE: Apparently his telegram channel is up, or at least a replacement is. It doesn't come up through searching for me though, so there appears to be some censorship in place. Maybe it's a regional thing.