You can find HellDweller on Poast, and you can find a link to all of the articles that he has written here. For the previous article in this series, go here.
After the prologue, this is the first of a series of articles where HellDweller attempts to provide names and faces to the owners of major pornographic companies and institutions. As always, the indentation blocks are my commentary, unless it is trivially obvious that he is quoting another article.
---
The first site needs no introduction. MindGeek, the holding company behind PornHub, owns a large number of porn sites and studios and is either the first or second most visited porn network while having 1,600 employees. As of 2023, it is owned by a Canadian Private Equity firm called Ethical Capital Partners, headed by an Italian Man named Rocco Meliambro.
I covered the recent purchase when it happened.
The original founders of Pornhub however are a mix of Whites, Muslims/middle easterners and at least one suspected Jew. The most important names are as follows
Matt Keezer – started the website Pornhub, but not the group that owns it or their other sites. This Spanish article is all I could find on him. Supposedly bought the pornhub domain name for $200,000 and had connections to the Playboy company.
It's amazing how little information there is on many important people in the Corporate-State Complex. The guy somehow has $200k to drop on a domain name, yet there's nothing on him. I've run into similar brick walls in my reporting.
Ouissam Youssef and Stephane Manos are the two founders of the original holding company Mansef, later known as Manwin.
Fabian Thylmann oversaw its growth and consolidation. He started a affiliate marketing company and eventually purchased Manwin.
Affiliate marketing and multiple front corporations. Meet the greasy, repulsive figures who got squeezed out by an (((activist hedge fund manager))), although we'll get to him later.
Feras Antoon, and David Marmorstein Tassillo were minority purchasers from Thylmann when he was being investigated for Tax evasion in Germany. David Tassillo was building a 21-room Mansion in Canada which mysteriously burned down FWIW. David is likely a Jew, though unconfirmed. Marmorstein sounds like a Jew name, although also unconfirmed.
Bernd Bergmair a.k.a. Bernard Bergemar is the last owner before PornHub was sold to the Canadian company "Ethical Capital Partners." Used to work at Goldman Sachs. Bought it from Thylmann and was the majority owner. Goy Status: unconfirmed.
PornHub recently came under media scrutiny due to pressure from non-profits over their hosting of child sexual abuse material, and a prominent NYT story by Nicholas Kristof.
I covered that as well. It's amazing how long it took Visa and Mastercard to shut down support for ads on that site. They take away our ability to do business at the drop of a hat, yet Pornhub has CSAM and actual rape videos on it, they know about it, yet drag their feet for years on doing anything about it.
But the full story isn't that the people spoke up and MindGeek listened. Rather the true story is that (((Bill Ackman))), a self proclaimed "activist investor," spoke with the Pajeet CEO of MasterCard and they in turn cut them off, thus forcing MindGeek to react. Netflix then made a documentary called MoneyShot which prompted the then owners(Bergmair) to sell it to the Canadian Private Equity firm. Some excerpts from a good article.
As a result of the deal, worth more than $130 million, Thylmann was desperate for cash to expand his porn empire, then called Manwin.
Thylmann did not respond to requests for comment but in 2016 told attendees at a start-up conference that venture capitalists had been wary, telling him "the numbers look great, but it is porn, so I can't get this past my board".
The solution came in 2011, in the form of $362 million in debt from 125 secret investors that – according to one financial backer – included Fortress Investment Group, JPMorgan Chase and Cornell University. The two firms declined to comment, while the university said that its investment managers' portfolios are confidential.
The legacy of Thylmann's deal with lenders is one potential explanation for the modest profits, with MindGeek's accounts showing it has for years paid an annual 20.4 per cent interest rate on outstanding debt that in 2018 reached $370 million.
But money is also funnelled into a complex network of subsidiaries that MindGeek owns less than a third of, and in which Bergemar holds a significant set of shares, according to a person close to the company.
MindGeek owes one of these subsidiaries $200 million in debt issued when Bergemar entered the business, which is paid in monthly installments that range from $1.5 million to $1.8 million, some years eclipsing declared profits.
Another subsidiary, which in 2018 paid shareholders $24 million in dividends, increased its stake in two cash-generating companies that hold MindGeek's licences shortly after the refinancing of MindGeek's debt the same year, at a cost of $149 million.
Bergemar does not feature in the porn company's corporate filings and declined to speak to comment. But several sources confirmed that, through a complex structure involving shares in MindGeek controlled subsidiaries, Bergemar is the group's largest owner and biggest beneficiary.
Vice made a decent video showing how Bergemar was finally tracked down, and an archived AdultFYI piece is similarly informative.
Pornography can never truly be profitable for a long period of time, as there are only so many addicts out there willing to pay, and only so many whores who are still attractive. The Banks prop up this business via debt.
---
It isn't that surprising to me that PornHub is so heavily in debt. How the pornographic industry makes money has always been one of those unexplained oddities that doesn't appear to make sense. Even if the studios might turn a profit, it's always been curious how the sites make money, considering that they give away all or most of the content for free.
YouTube famously lost billions per year, before they eventually just stopped telling us whether they're profitable or not. I haven't seen any reliable source prove that YouTube is profitable to this day. Even in 2023 their advertising revenue is just $6.69 billion, and their infrastructure expenditures are surely higher than they were back in 2015, when they cost nearly $4 billion.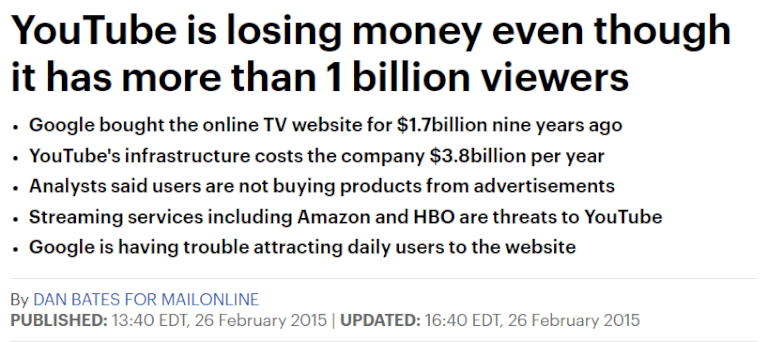 Yet we're supposed to believe that PornHub actually makes money, despite them having to pay for similar video streaming infrastructure and bandwidth as YouTube?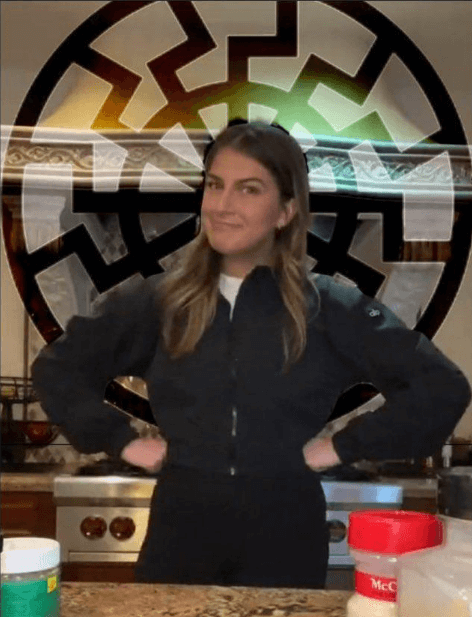 The answer is that PornHub doesn't make money, because it doesn't have to, and that's even before the (((advertiser boycott))). As for (((Bill Ackman))), there were stories that talked about him "taking down porn," because he was so enraged at PornHub having revenge porn, CSAM, and the like on there. Yet somehow, someway, after Bill Ackman holocausted the porn industry all the sites, PornHub included, remain up.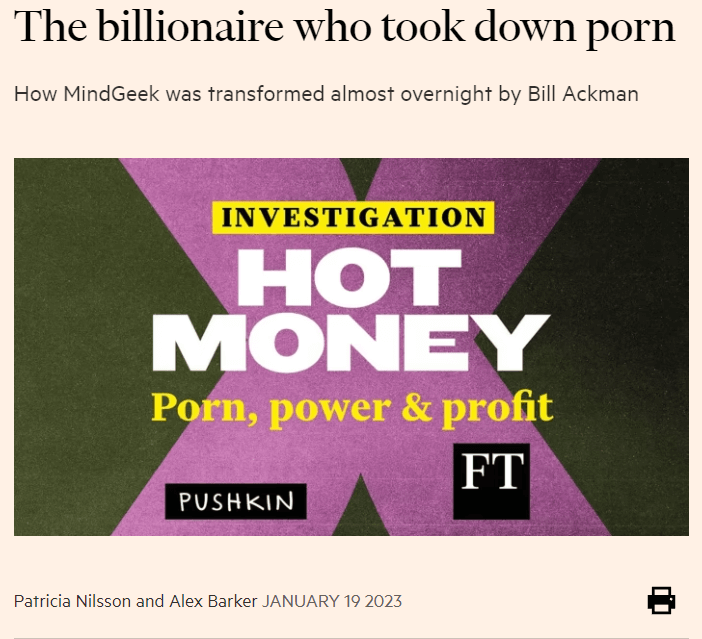 The (((NYTimes))) simply coordinated with (((Ackman))) and (((advertisers))) to temporarily put the screws to the largely Goy ownership of PornHub so that Mr. Ackman could buy it. Because even if something in the (((porn industry))) doesn't start out run by Jews, it will eventually be taken over by them.