Japan's former Prime Minister Shinzo Abe was shot as he gave a campaign speech on Friday in western Japan and airlifted to a hospital. Local fire department official Makoto Morimoto said Abe was in cardio and pulmonary arrest, or CPA, meaning he was not breathing and his heart stopped during the airlift.

Chief Cabinet Secretary Hirokazu Matsuno told reporters that police had arrested a male suspect at the scene of the attack. 

"A barbaric act like this is absolutely unforgivable, no matter what the reasons are, and we condemn it strongly," Matsuno said.

Japan's public broadcaster NHK aired video of Abe collapsed on the street with several security guards running toward him. He was reportedly shot a few minutes after he started talking outside a train station in western Nara. In videos posted to social media at least two apparent gunshots can be heard as a man resembling Abe speaks, and a white plume of smoke is seen behind the former prime minister.
As Striker said earlier on telegram, Shinzo Abe was the biggest zionist puppet in Japanese politics. This man was such a whore that Benjamin Netanyahu made him eat out of a shoe, and he did.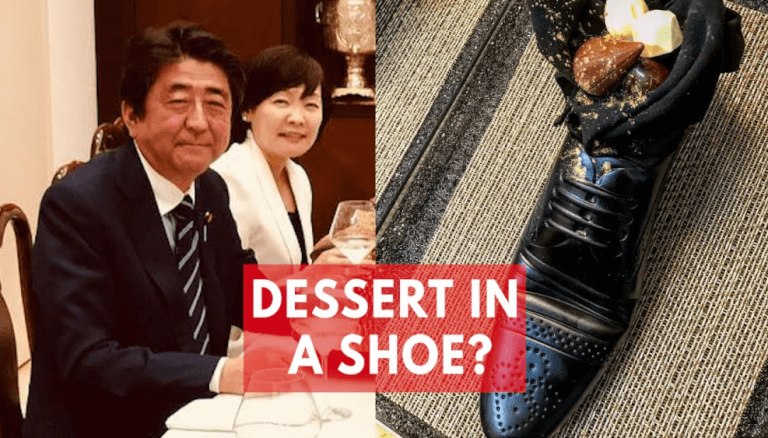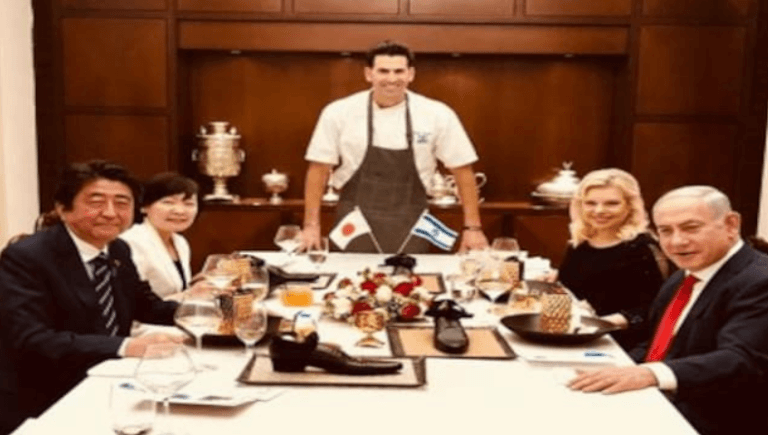 Having said that, apparently he was at least more popular than the other whores in Japan, and won his re-elections handily. He resigned in 2020, but for health reasons, and there's not much reason to suspect foul play, at least according to my cursory glance.
NHK, quoting multiple military sources, said the suspect was employed for three years in Japan's Maritime Self-Defense Force, until 2005. The network described the weapon used in the attack as homemade. Police said the suspect had told them he was dissatisfied with Abe and wanted to kill him.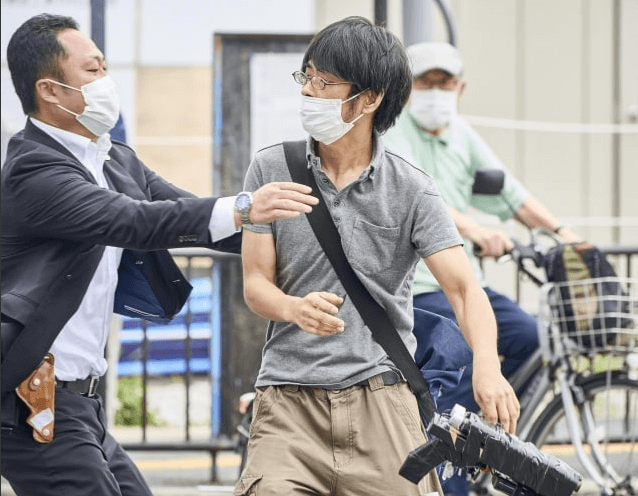 This appears to be a photo of the would be assassin, name currently unknown. His shotgun was homebuilt. Impressive, and also something that points less towards organized crime and more towards him legitimately being a lone wolf type.
The term heart failure means the heart cannot sufficiently pump blood and supply necessary oxygen to the rest of the body. In Japan, officials sometimes use the term to describe situations where victims are no longer alive but before a formal declaration of death has been made.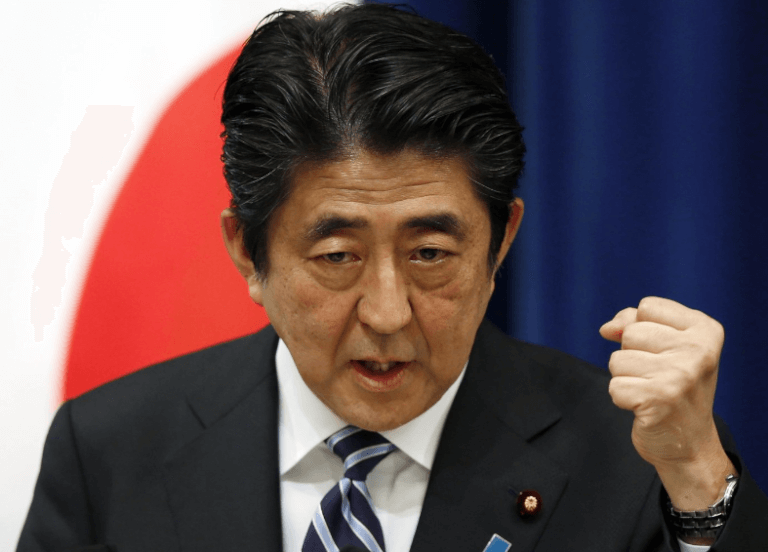 It's entirely possible that Shinzo Abe simply won reelections because the other Japanese politicians are equal garbage. That CBS article goes into some details with his unpopular agenda, mostly involving "defense," spending and an "alliance," with the US, both of which were unpopular. 
It's likely that he is now dead, and I will update this story appropriately.
UPDATE: 
It has indeed been confirmed that Shinzo Abe is dead.
MSN:
The attack that stunned the nation, which has some of the strictest gun control laws anywhere, and prompted tributes to the former prime minister from around the world.

The 67-year-old collapsed bleeding at the scene, in western Japan, and was airlifted to a nearby hospital but was later pronounced dead.
It's highly likely that Shinzo Abe was dead minutes or even seconds after getting shot. For some cultural-medical-political reasons the Japanese didn't pronounce him dead until he was officially examined by a doctor, which lead to some confusion yesterday.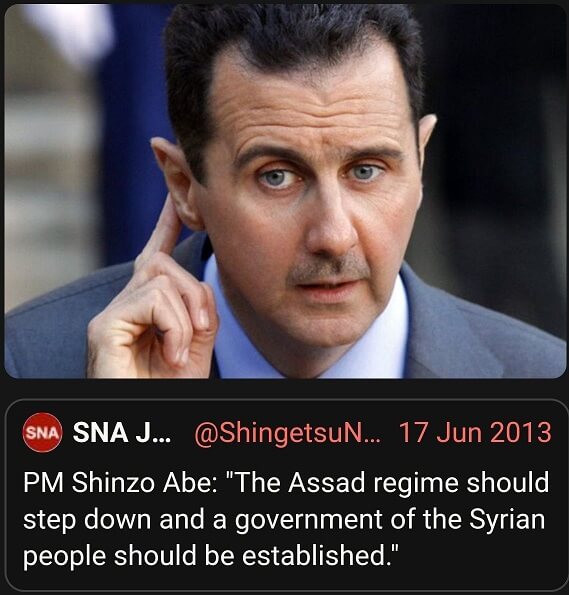 Shinzo Abe was openly talked about as Japan's neoconservative prime minister. He also championed the "controversial," foreign workers act, which is the first step to open borders for Japan. He had an obedient relationship with Israel, detailed earlier, "financialized," the Japanese economy, and had a cozy relationship with Washington and Israel. I'm very interested in learning the motivations of the man who assassinated him.