Until now, I managed to keep myself from writing about the poor little Burning Man cunts getting their feetsies wet due to a bit of rain. In part, that was because it didn't look like there was anything actually happening. Sure, some guy died, but the cause of death was a drug overdose, something that shocks absolutely nobody. 
The end result for the majority of "Burners," the most insufferable faggots in the entire world, is that God peed on them a little bit and the road out was temporarily closed. If they had died it would have been the feel good story of the year. Watching them not die was like having sex with a beautiful woman, but not climaxing. Enjoyable, but it could have been so much better.
I heard that they cancelled much of the scheduled cringe due to rain, but you can clearly see that they still did their gay little finale. I am amazed only at how gay this is, replete with the fake enthusiastic "let's go!" disphits, the one guy waving a tiny little flag, and the minutes of silence as the fireworks go off. These people are children, and it's incredible how generic and lame they've managed to make this ostensibly esoteric ritual. I recommend watching it on 2x speed for the full experience. 
Which brings us to the main reason why I delayed writing about this story until it was over. These people are beyond insufferable, and it's a struggle not to create an entire hundreds of thousands of words long series ranting about every aspect of this garbage. For example, below we see a video made by "Worldwide Citizens," that is unironically showcasing a bunch of insufferable dipshits playing dress up as advertisement for Burning Man. 
I'm forcing myself to make this brief, but I can't help myself. We see another obnoxious clown below. This one can be found bloviating about her supposedly deep experience at Burning Man. 
This place is a portal. An alternate dimension. A virtual reality game, complete with avatars and an endless multiverse to explore. And anything you thought you knew about reality? Here, it will be burned to the ground.
There has never been a group of people who needed to be slapped more than these clowns.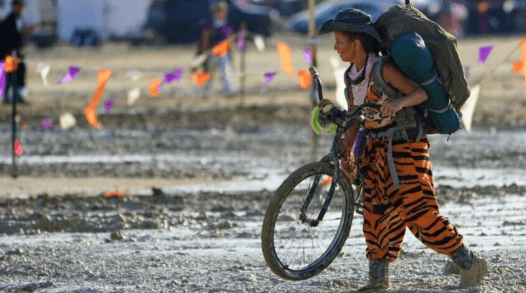 Don't let the outfits fool you, Burning Man is expensive. These people aren't homeless, they just pretend to be.
The woman in the left image below is the daughter of the princess of Monaco, which is par for the course at Burning Man. The children of the privileged class go down to the Nevadan desert to do drugs, dress up like clowns, and ironically enjoy terrible art.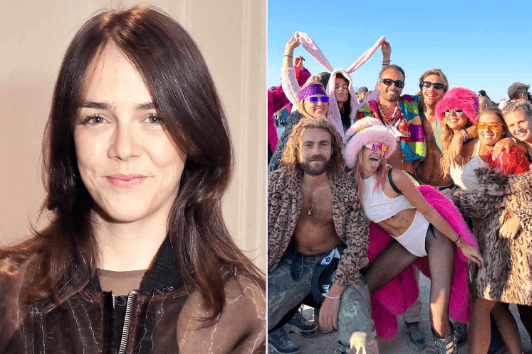 When you've lived a privileged, coddled, worthless existence it might seem like a good idea to go out into the middle of the desert to do drugs and pretend like it was a spiritual experience, so of course, Tech Fraud Fag is a regular attendee.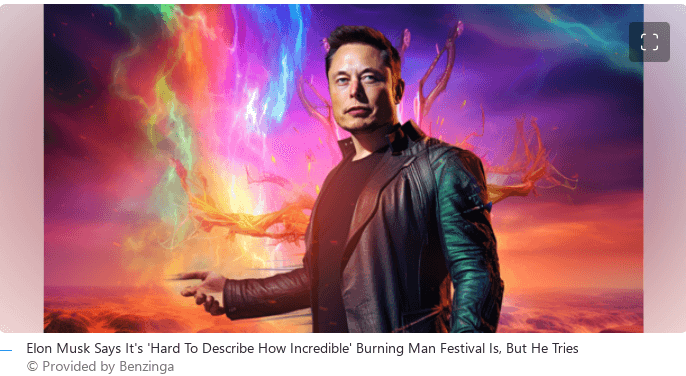 He thinks that the incredibly gay faggot fiesta is the "best art on Earth."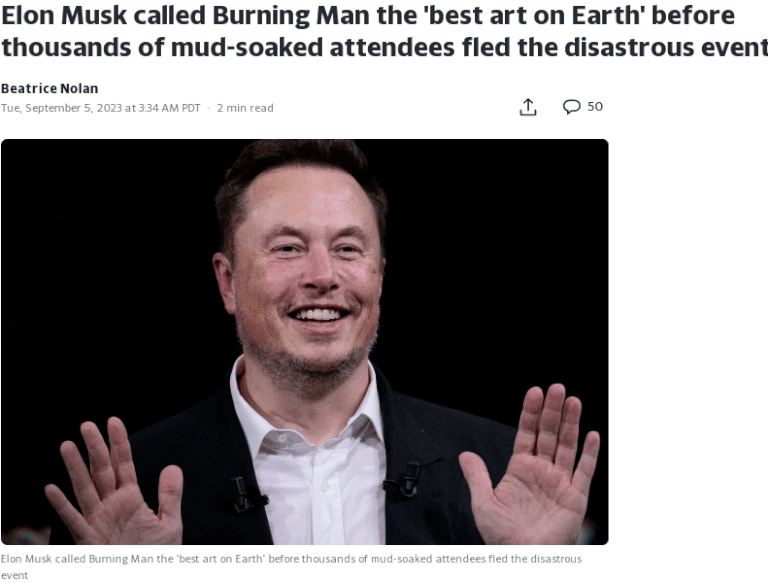 And who else would have shown up to this festival for ultra rich bug-ouise but champion of the working man Anthony Oliver?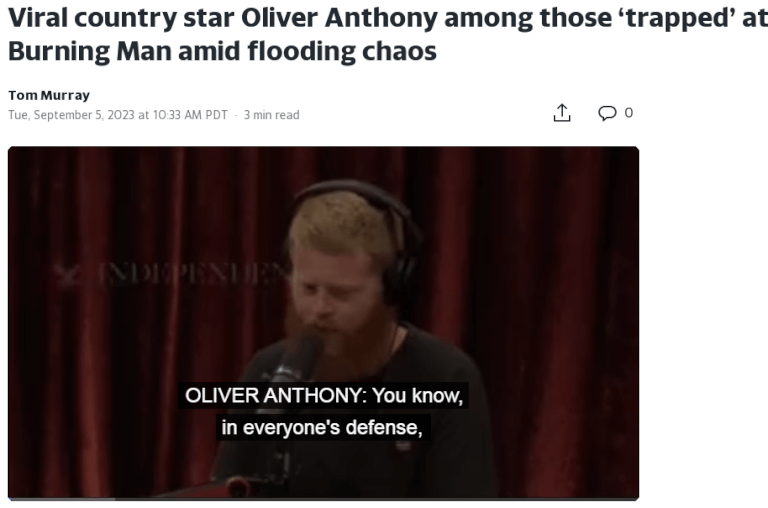 DEMONrats better apologize to this working class hero and Burning Man Enjoyer.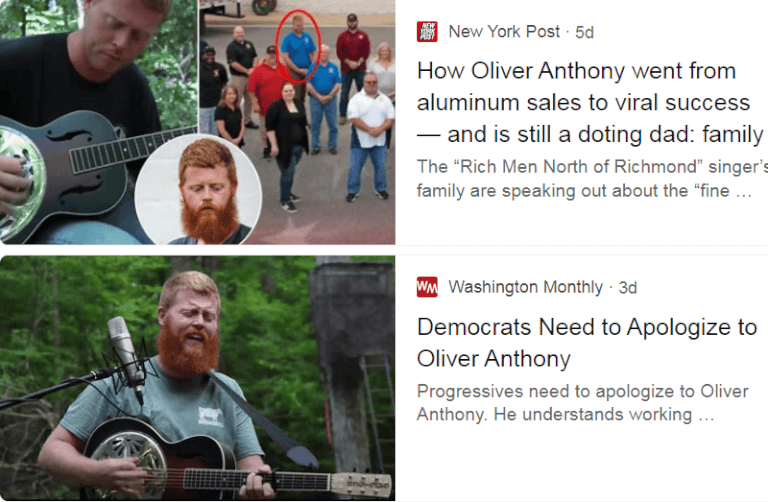 By the way, remember that "I Survived Burning Man," video? That wasn't from this year, it was from last year. Honeybuns camped in the desert for a week and it was totally fine because why wouldn't it have been?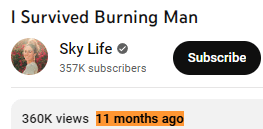 Along the way she met some people who were wacky, colourful, different, and quirky in the exact same generic way. They're the adult version of children being "different" by putting sunglasses on the sun. The more I look at them, the more I loathe them.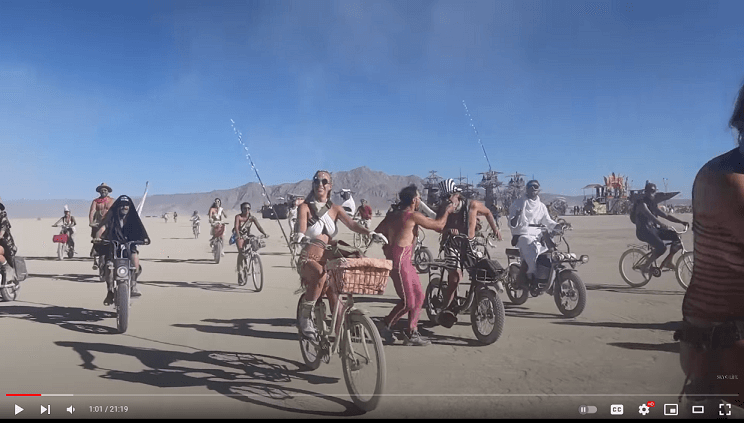 Sadly, of the seventy thousand Burners who attended this year, sixty nine thousand nine hundred and ninety nine lived to tell the tale.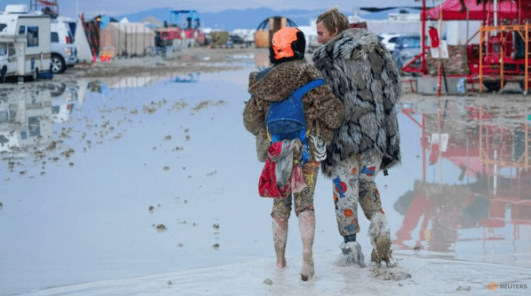 My disappointment is immeasurable, and my day is ruined.