Authorities are on the scene of a train derailment in southeastern Michigan, news outlets report.

The train, operated by Norfolk Southern Railway, came off the tracks near Van Buren Township the morning of Feb. 16, TV station WDIV reported.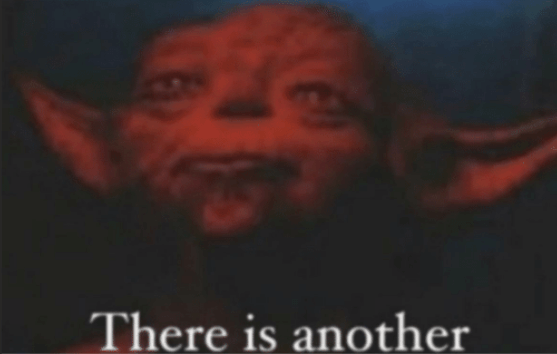 We've already had four in the past two weeks. What the fuck is going on here? I wrote my last piece saying that this could be sabotage, incompetence, or random fluke. The latter is becoming almost impossible to believe.
"At this time no one is aware of the release of any hazardous materials," Dingell said in a statement. "The car carrying hazardous material has been put upright and is being removed from the area of the other derailed cars, and EPA is dispatching a team to ensure public safety."

It's not clear what caused this latest derailment.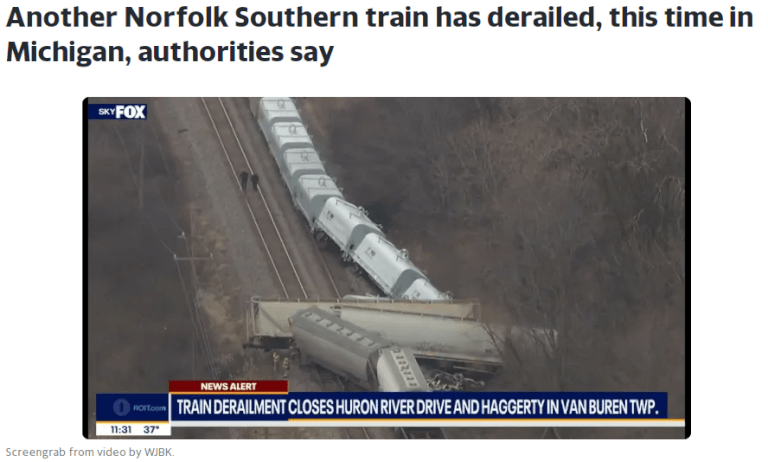 Politifact claims that there are well over 1,000 derailments on average per year. But in that article they admit that most of them happen in train yards, not on random sections of tracks that look fairly straight. 
Anyway, I don't have much more to add. I'm working on a longer piece about East Palestine, and this doesn't fit in there. I can't even know for sure if this isn't still just statistical noise, but it's incredibly weird.