TUCSON, Ariz. (KGUN) — A crash in south Tucson has prompted a shelter-in-place request for those nearby after a nitric acid spill, according to the Pima County Department of Environmental Quality.

The shelter-in-place warning is in effect for all individuals within a mile radius of the crash, which is near Kolb Road along Interstate 10.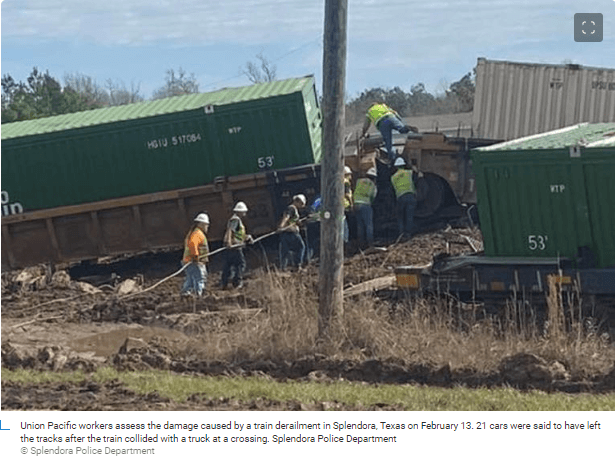 This is the fourth train derailment in the past two weeks. The previous two happened recently. One in Enoree, South Carolina on the 11th. The other, pictured above, near Houston, Texas, just yesterday. And of course there was the big derailment in East Palestine, Ohio.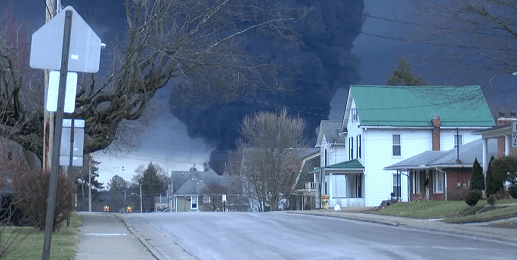 Four in two weeks, and three in about 72 hours, is exceedingly odd. Or at least it appears that way. I decided to look up the rate of train derailments in the US, and couldn't find that exact information.
The above data is claims that there are about 800 fatalities from trains every year in the US. I'm not sure that I believe that number, and when I clicked on the Show Source button it asked me to sign up. I didn't bother.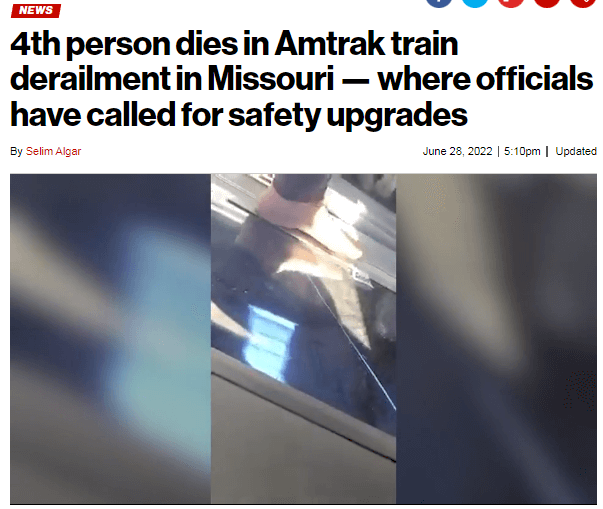 I do know that train derailments are not a once in a lifetime thing. Just last year there was at least one Amtrak derailment that resulted in the deaths of four passengers. Furthermore, the Texas derailment happened after crashing into a truck, and killed the driver. I doubt that was intentional, and something very similar happened last year, luckily with no fatalities.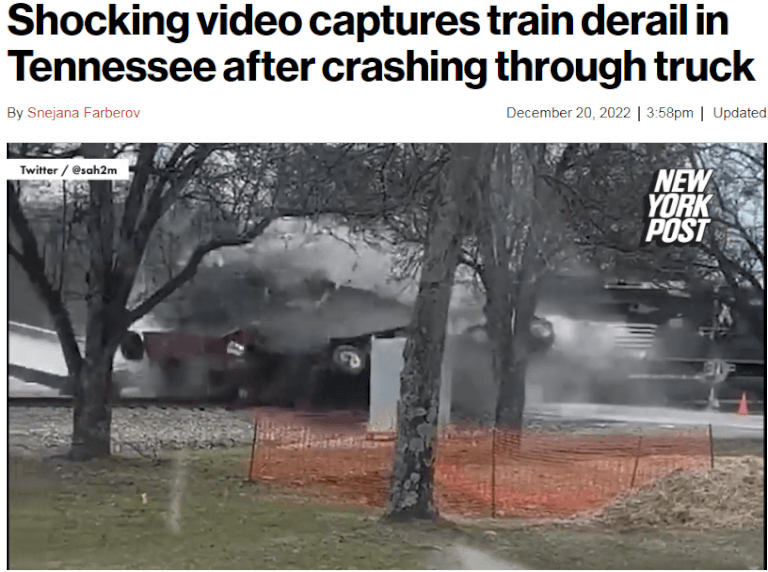 And in May of last year a freight train derailed around Pittsburgh.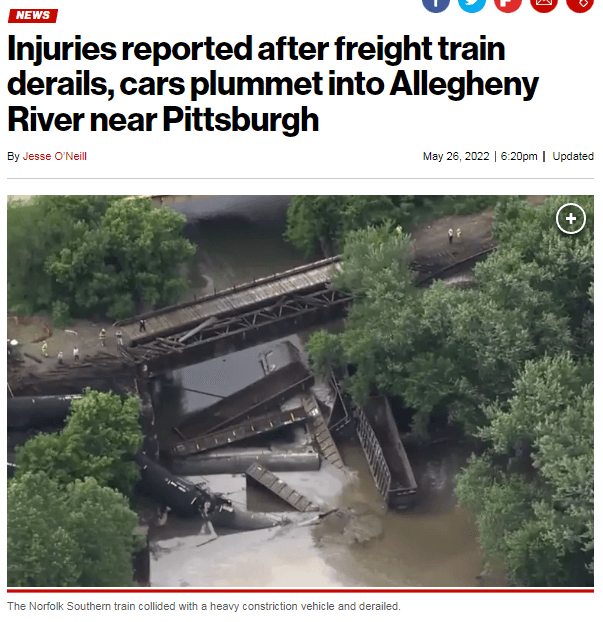 You can go look through NYPost's "derailment" tag to see for yourself. Using that I did find something interesting.
The man suspected of causing a Manhattan subway derailment by tossing metal construction debris onto the tracks was hit with a number of charges for the vandalism on Sunday night, police said.

Demetrius Harvard, 30, is accused of chucking the material onto the tracks at 14th Street and Eighth Avenue as an uptown A-train was pulling into the station at about 8:20 a.m, authorities said.

The suspected subway saboteur was hit with reckless endangerment, criminal mischief, assault and criminal trespass charges in the incident that created delays to the transit system, officials said.

The first car of the train veered off the tracks, sideswiping at least 10 beams after striking the metal ties, also known as D plates.

All 135 passengers were taken off the train by first responders. Three of straphangers reported minor injuries, the FDNY said.

Harvard allegedly tried twice to chuck the metal debris onto the tracks Sunday morning, sources said.

After he allegedly threw the material onto the tracks a first time, a good Samaritan went down and retrieved them, sources said.

But he allegedly picked them up and hurled them back just as a train was pulling into the station, sources said.

Harvard was previously arrested Sept. 5 on charges of criminal mischief for allegedly hurling a metal bench through a bus window on 8th Avenue and 22nd street, according to sources and records. He was released without bail in that case.
Let's take a look at Mr. Harvard.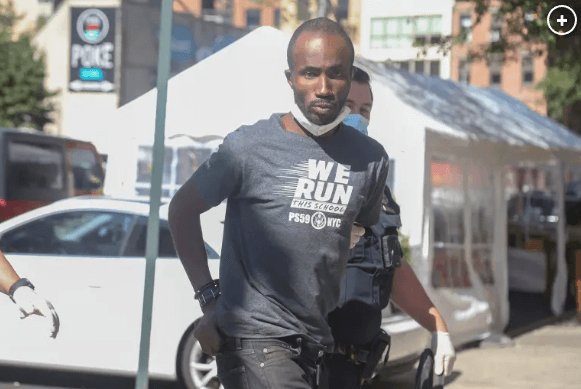 Good thing that he was released without bail in a previous attempted derailment of the train system. He a gud boi. He dindu nuffin, except the exact same thing that he should have been locked up for.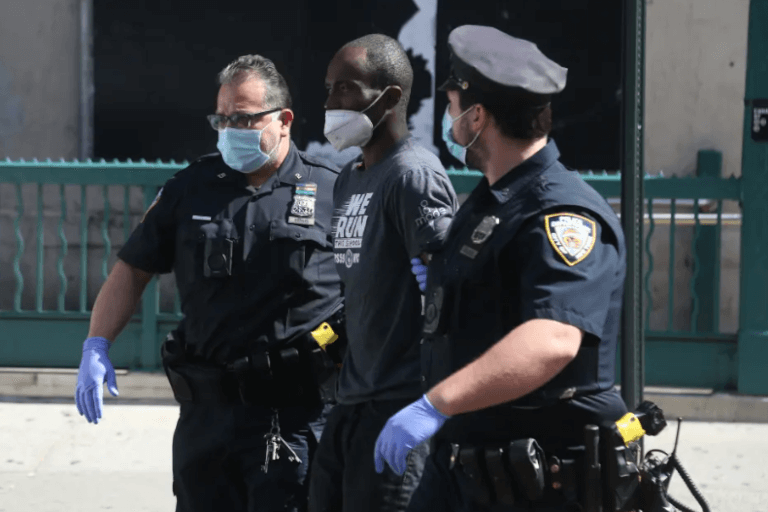 I don't have any answers either way. I think the derailment in Texas, caused by hitting the truck, was a coincidence. The East Palestine derailment was ruled a mechanical fault, but who knows. It's certainly a strange coincidence, and antifa has taken credit for train derailment before.
All we can really say is that there is a spike in train derailments, and derailing trains is so easy that some random guy named Demetrius Harvard can do it twice. Does that mean anything? I can't say either way. 
NOTE: We should also factor in the general degradation of our infrastructure and the overworking of our railway workers. Civilizational decay is probably the default hypothesis here, combined with random noise.