Daily Rake wasn't around in 2019, but there was this University admissions scandal that happened. Here's some backstory from CNN.
CNN:
A federal jury on Friday found two wealthy parents charged in a national conspiracy that facilitated cheating on college admissions for their children guilty on all counts, the US Attorney's Office announced.

"The defendants in the case decided today were powerful and successful men. They and their families enjoyed privileges and opportunities that most of us can only imagine, yet they were willing to break the law — and the jury has now found that they did break the law — in order to guarantee an admission spot for their children in the school of their choosing," Nathaniel R. Mendell, Acting US Attorney, said.

In 2017 Abdelaziz agreed to pay (((William Rick Singer))), the figure at the center of the scheme, $300,000 for the facilitation of his daughter's admission to the University of Southern California as a purported basketball recruit, court documents detail. Based on her falsified athletic credentials, the USC subcommittee for athletic admissions approved to admit her to USC as a basketball recruit.
This is what I mean when I say (((privileged class))). These privileged class cunts have access to people like William Rick Singer who can, no matter how anti-White the admissions process becomes, get their White child in. This is part of the reason why they support anti-White policies, such as explicitly anti-White discrimination in university admissions. It doesn't affect them. In fact, since part of the way they discriminate against White children is by using a "holistic," approach to admissions, this can arguably help their own children.
One of the garbage children who benefitted from this was Olivia Jade. CNN did a softball puff piece on her today.
CNN:
Olivia Jade used her podcast this week to clear up what she says is "a big misconception" about her.

The social media influencer's parents went to prison after being involved in a massive college admissions scandal.

"I am super aware that I've been given opportunities because of my parents and that I live a very blessed and fortunate and privileged life," she said on her "Conversations with Olivia Jade" podcast episode that dropped Monday. "It's tricky. It's hard to speak on because I know that to the average human, I have it easy. I know that to myself as well."

The now 22-year-old's mother, actress Lori Loughlin, was sentenced to two months in federal prison and her father, fashion designer Mossimo Giannulli, was sentenced to five months in 2020 for their role in the fraud perpetuated to give Olivia Jade and her sister Isabella Rose Giannulli an unfair advantage to get into the University of Southern California.
Remember, (((CNN))) only supports unfair advantages for jews and "basketball-Americans." It's tempting to point out the anti-White double standard and side with Olivia Jade, but don't get finked here. The "unfair advantage," was that Lori Loughlin tried to get her daughters scholarships to the girls rowing team. They had never once played the sport.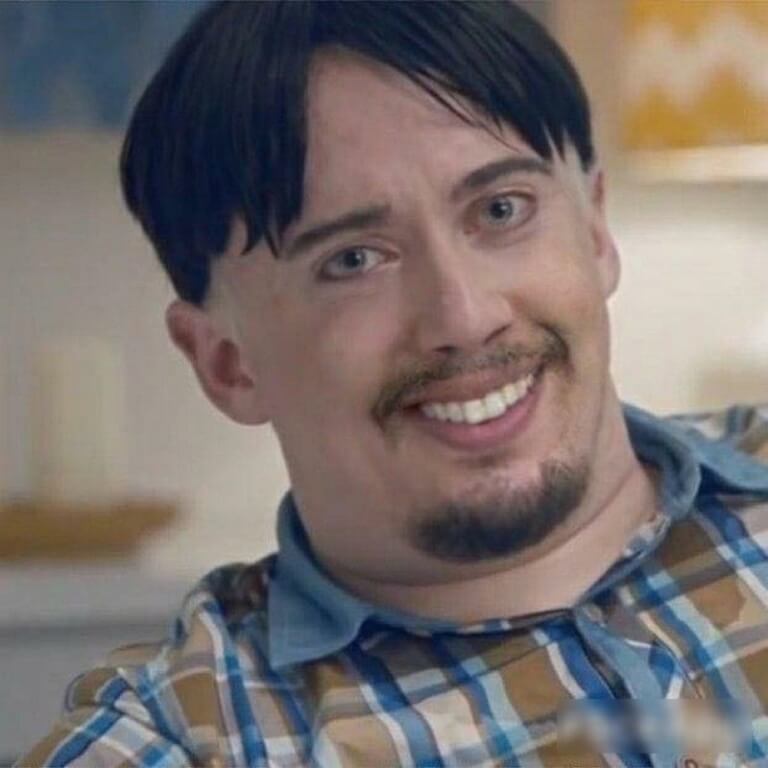 Olivia Jade says people don't seem to understand that she's put in work to get to where she's at, from starting her YouTube channel at the age of 14 to being serious about her studies.

"I don't even think I've ever said this publicly but in high school, I had straight A's," she said. "I worked really hard at school."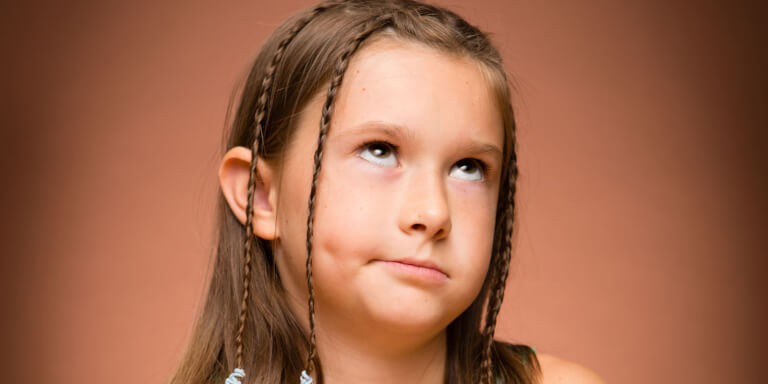 I've known many a dumb cunt who got straight A's in high school. It's a measurement of studying while also not being a complete retard. The relevant criteria would be her SAT scores. I got 2030, and don't think that USC would give me a second glance. This cunt probably scored something like 1300, which is why she's not posting her score online.
I'm ashamed to admit that I'd still smash this vapid whore. Even worse, I'd kiss and cuddle and be very sweet to her after the sex. I just can't help myself, it's who I am. She has that "fun two week long affair," vibe going strong for her.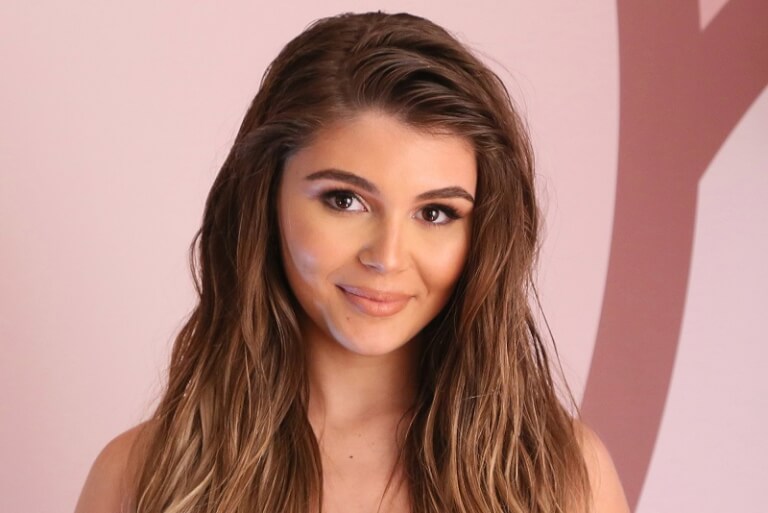 Unfortunately I just saw this other piece on her from 2019.
The 19-year-old blogger [Olivia Jade] tried to trademark the title, "Olivia Jade Beauty," and the United States Patent and Trademark Office sent Olivia a letter warning that her filing is in danger of abandonment due to poor punctuation as well as insufficiently used language.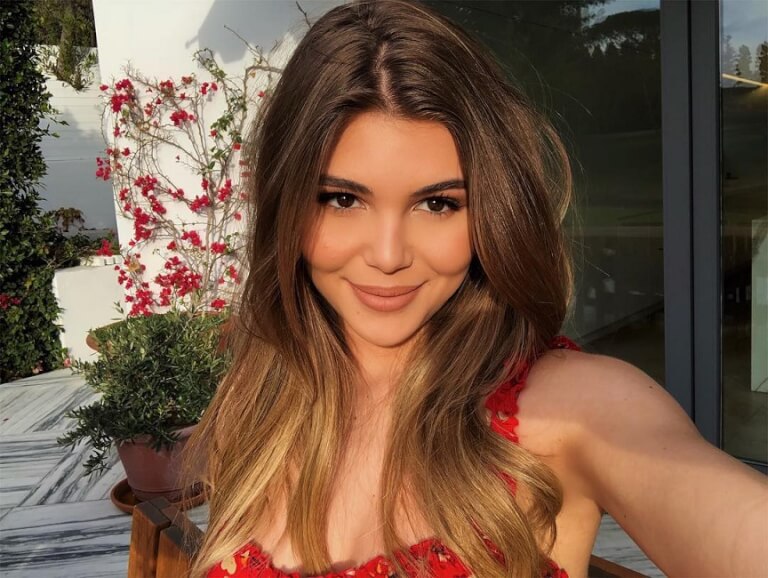 Alright now I'm thinking two weeks might be a bit much. The dumber the girl, the faster they wilt your boner when it comes to long term relationships. Remember that.
My current estimation is that this broad is in that rare category of legitimate one night stands. Where she's too dumb to really be worth it, but you just have to bang her so you can show your friends the hottie you plowed. Beyond that, she makes you feel better about yourself.
I know we're supposed to pretend that we'd be above hitting it for those reasons, but let's not lie to each other. We'd all tap that, not enjoy it, and then pretend that we did for real life social upcummies.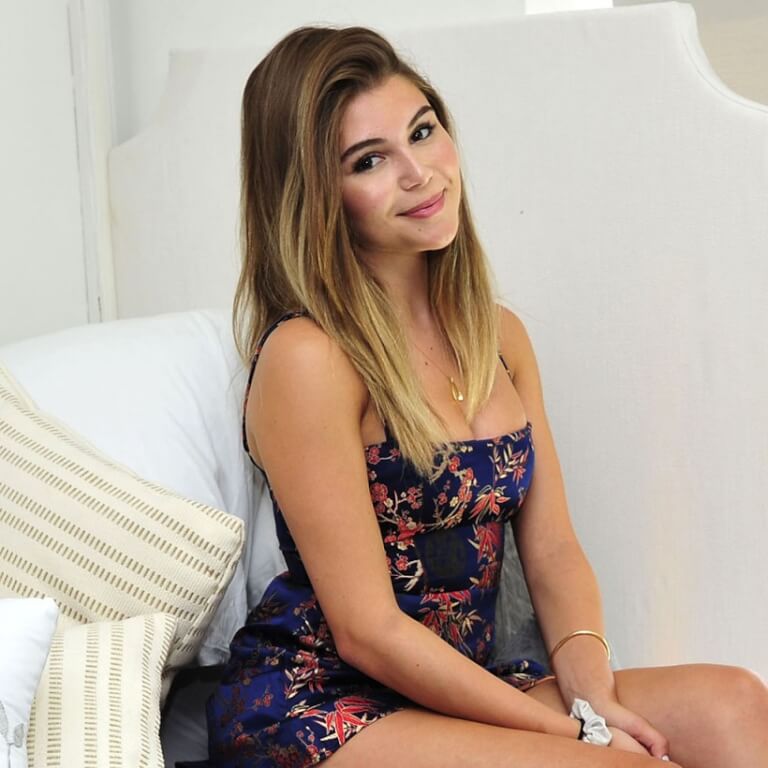 More relevantly, that CNN and also Fox News ran puff pieces on her today shows once again that these people live in a world entirely separate from yours. Here we have a White Family that got their child in unfairly over some other kid. You'd think CNN would be ranting about how this shows "muh Whyte Supreemacy," and conjure up some brown face representing some kid who theoretically didn't get in. Yet, they don't do that and instead present this privileged ditz in a positive light.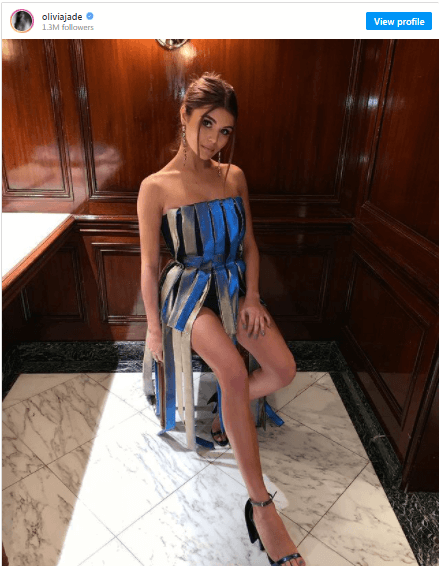 Curious that.