The Conservative Party of Canada has confirmed that leadership candidates Pierre Poilievre and Leslyn Lewis will be fined $50,000 for refusing to attend a third official debate in Ottawa on Wednesday.

"The rules of the race as set out by the Leadership Election Organizing Committee (LEOC) stipulate clearly that all officially designated debates are mandatory. There is an automatic fine provision laid out in the rules for anybody who chooses not to debate," said Yaroslav Baran, the party's spokesperson.

Steve Outhouse, campaign manager for the Lewis campaign, said his team was "well aware of all potential scenarios" when discussing with party officials but said they had not been informed of a final decision related to Wednesday's event. Poilievre's team offered no comment.

Money, however, does not seem to be an issue these days for the leadership candidates.

The most recent fundraising numbers released by Elections Canada indicate that Poilievre raised more than $4 million in the second quarter alone, whereas Lewis gathered more than $700,000 in that same period according to the official statement.

And more money is on the way, since Poilievre and Lewis' teams alleged that the party was behind in processing nearly $1.3 million and $600,000 of their donations, respectively.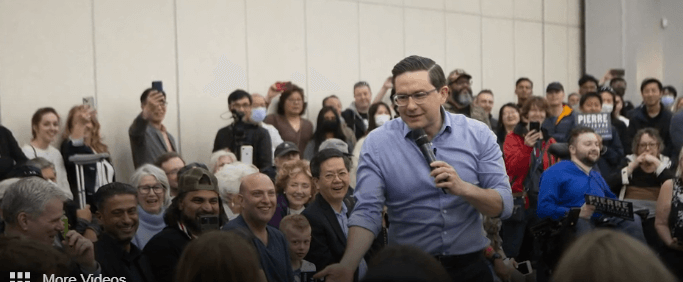 Pierre Poilievre has raised almost five and a half million dollars. Leslyn Lewis has raised close to one and a half million. They've done this so that they can get into office and give you some crucially important policies. Policies like removing the "gatekeepers," who are preventing immigrants from owning homes.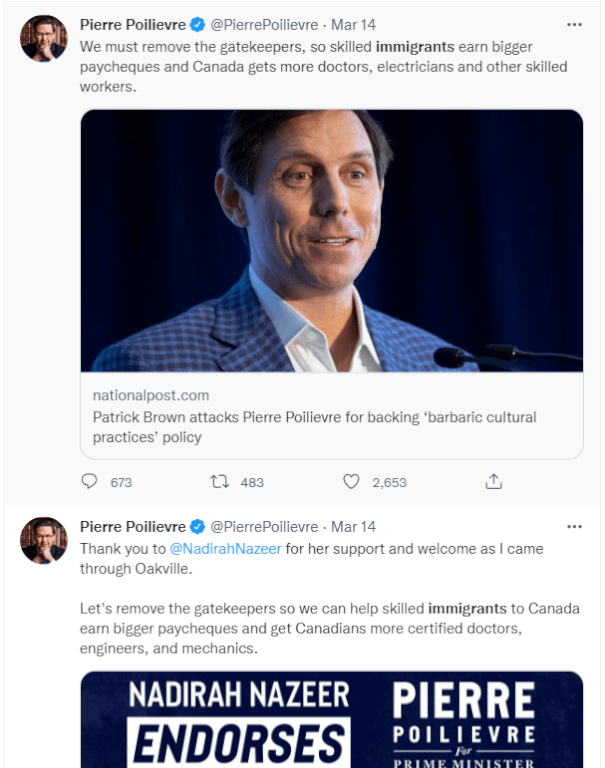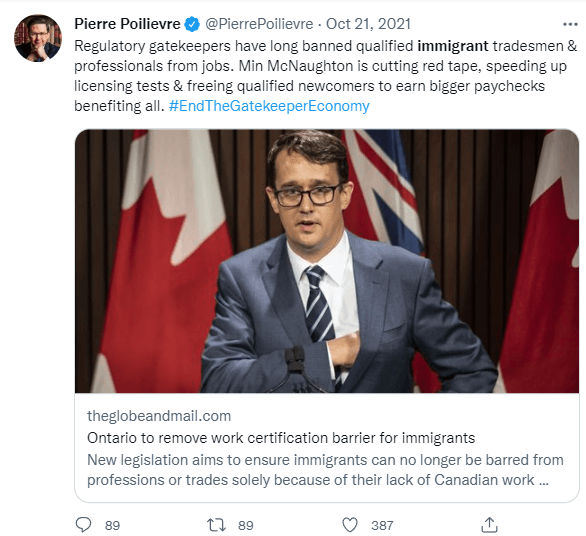 And you know, taking your jobs.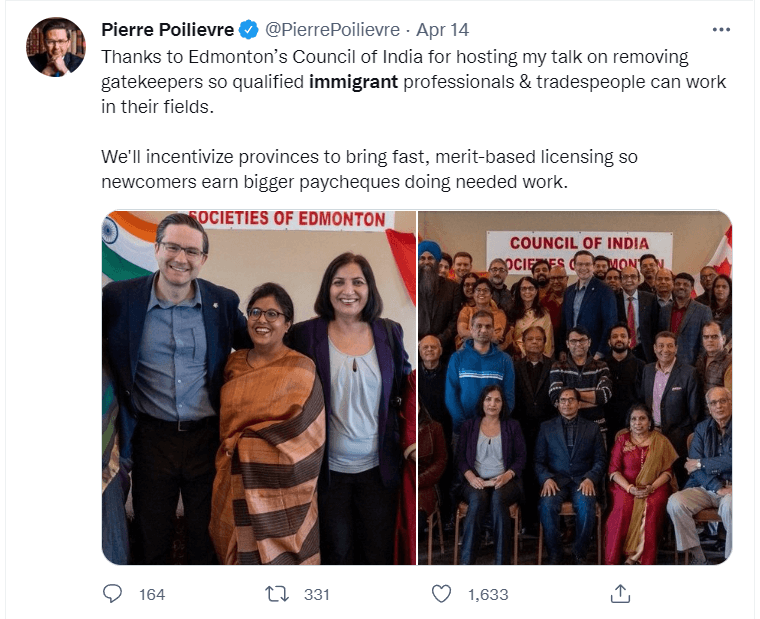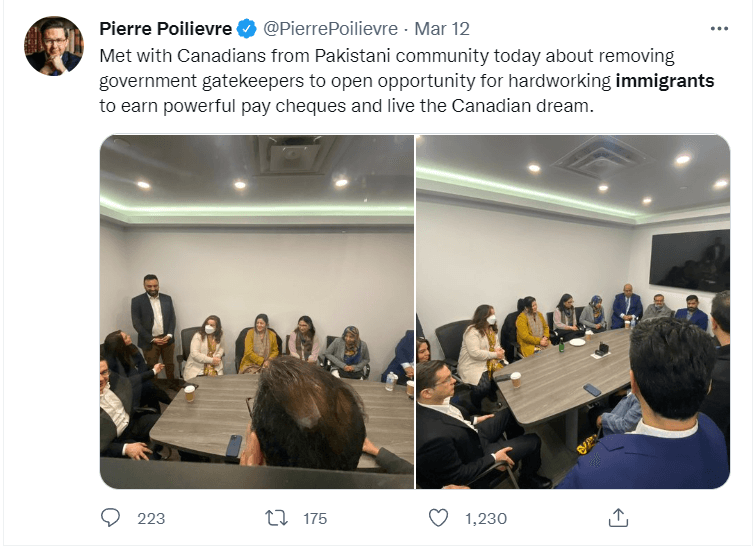 And when he's not doing that he's LARPing like young people are just super enthusiastic about his focus tested fake populism.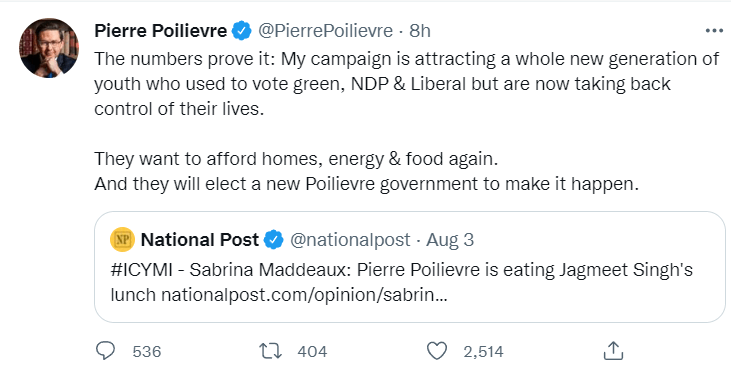 And yet his actual campaign events look like this.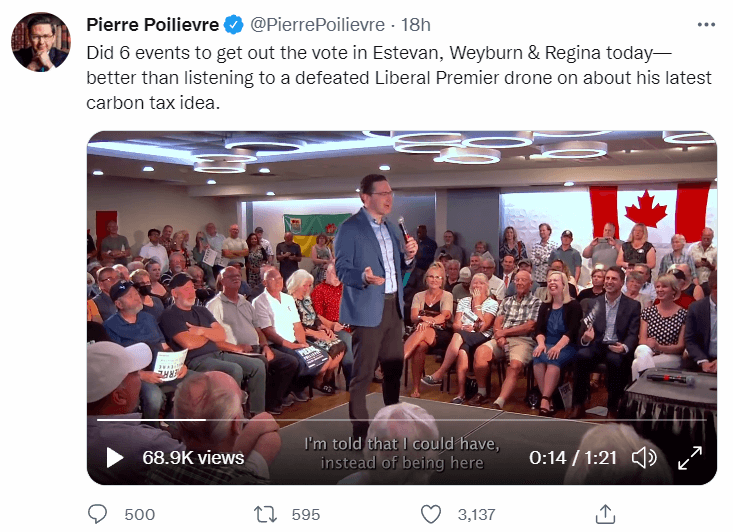 Get excited for Pierre Poilievre to tell a room full of geriatrics how hip and cool he is with the young folks.
That leaves a debate with only three candidates — Jean Charest, Roman Baber and Scott Aitchison — for Wednesday night's event. All three men will be in a studio, seated around a table and it will be "more of a conversational format" than an actual debate, described Baran.

The themes are expected to be around leadership, Indigenous peoples, transportation and climate change in the English segment, whereas the French segment is expected to focus on affordability, health care, rural Canada issues and the first 100 days of a new government.
Pierre Poilievre, the human weasel, probably wants to duck out on the debate because the longer he's forced to answer difficult questions, the worse he's going to look. Sure, the CPC leadership is 100% on his side, but you never know if any of the other candidates might get him into some argument that ruins his fake populist schtick. Lewis on the otherhand probably just doesn't care, because she's not going to win and she wants to fundraise more. As the numbers show, it makes more sense for her to fundraise than to do a third debate that no one is going to bother watching.