First of all, Sam, if you're reading this, don't take it too personally, but come on now. There's no way this guy got himself a body like that without any injections of… talent.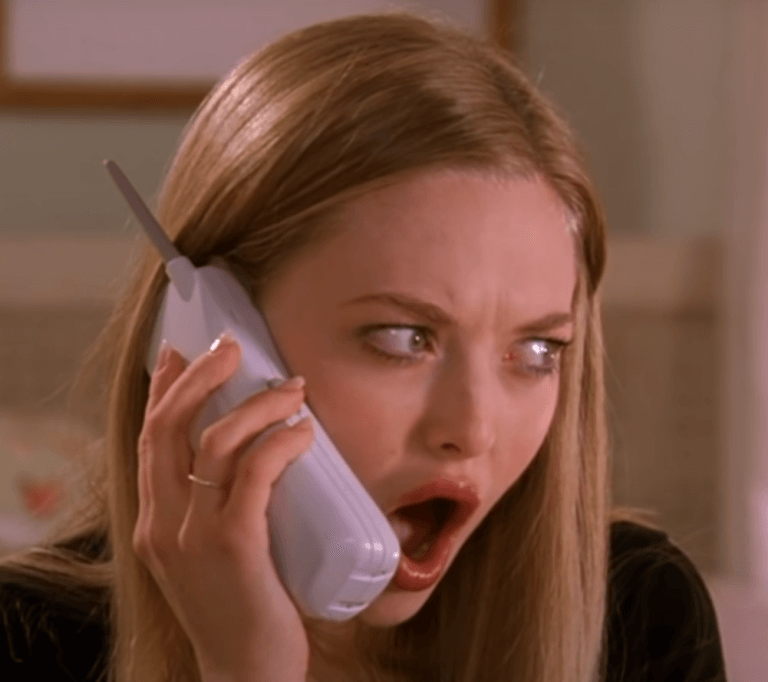 What? I'm just saying the guy looks good. Not just good. He looks like he could play football without pads, or like he's getting ready to star in a Marvel movie. Buddy looks like he could run through a wall.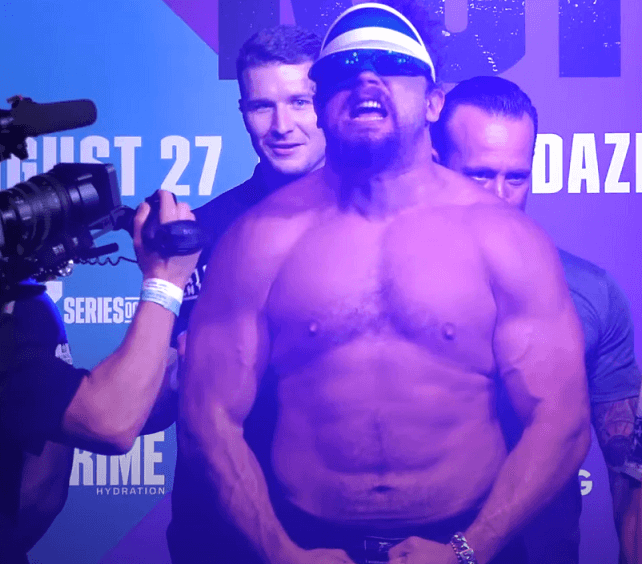 Hell, he looks like he could walk through a wall.
Controversial comedian Sam Hyde has left boxing rival and TikTok star THMPSN baffled by his outlandish antics ahead of their boxing match this weekend.
Sam Hyde leaving someone baffled by his antics?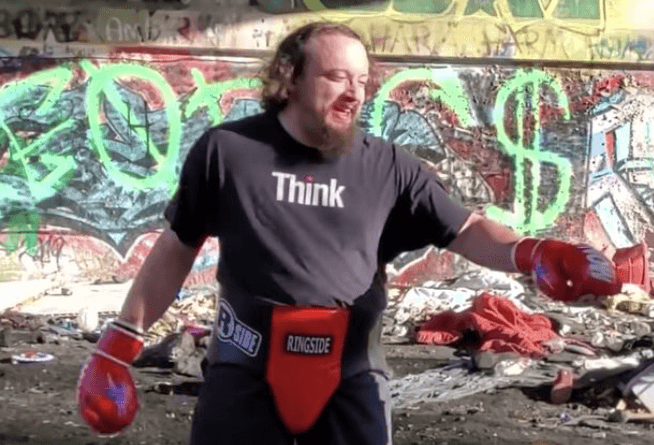 He would never.
The heavyweight duo will meet on the undercard of YouTube superstar KSI's boxing return tomorrow night, with the Australian struggling to keep up verbally with his opponent's antics. Hyde, from Rhode Island in America, has adopted the 'Irish Candyman' persona, leaving fans in hysterics as he bursts into poetry and regales media with stories of his fictional upbringing.

"They're not respecting the Irish," he told Mirror Fighting of the reception to his character. "It's driving me crazy, the lack of respect for the Irish in this room right now, the pure hostility against the Irish, I aim to put an end to it. The man, he smells like a blowpop, he's got the taste of candy about him and I'm going to eat. I didn't actually get to look at his footage yet, but I will – I'm going to make it as quick as possible, believe you me. It will be like breaking open a Cadbury egg. If I don't s*** my pants, I guarantee the first round, but we'll see. My message to THMPSN is; 'I hope it was worth it!'"
You can find footage of the pre-fight press conference below.
Comedian Sam Hyde and Tik Tok star THMPSN weighed in at a collective 516lb for their heavyweight clash at The O2 arena tomorrow.

Hyde tipped the scales at 261lb, while THMPSN came in at 255lb to make their heavyweight clash official on the undercard of KSI's return to the ring in London. The Brit will take on two opponents; rapper Swarmz in the evening's opener and Mexican professional boxer Luis Pineda at the main event, with Hyde and THMPSN competing third on the night.
It's easy to forget that Sam Hyde is in the top 0.1% of men in terms of size, just because he's a great comedian. Below we can see him towering over his 6'2 opponent, who he also outweighs despite being noticeably less flabby.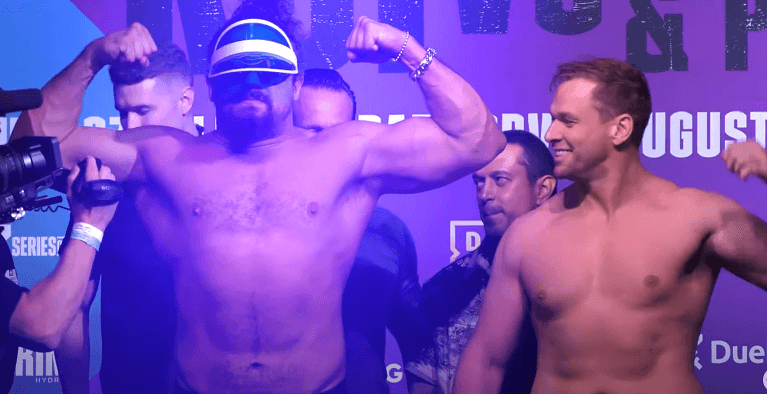 "I'm ready, its going to be a brutal beating," Hyde said on stage after the weigh-in. "I'm going to give him a bowl of lucky charms but its going to be filled with rocks and pebbles and bricks. I hope he can swim in the ocean."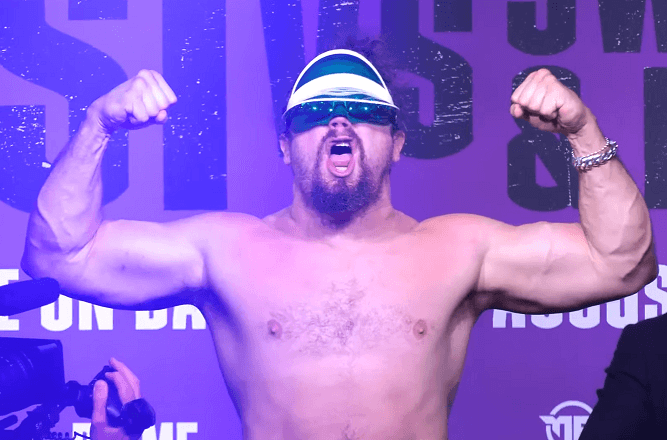 "I'm dripping, look at my perfect abs, i'm cut!! I have body dysmorphia…." -Sam Hyde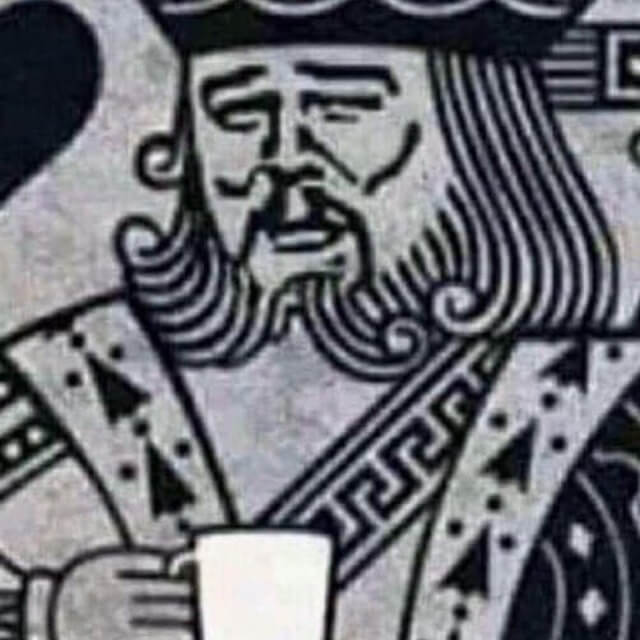 Sammy kept referring to himself as "dripping like a dolphin." Video evidence shows he wasn't the only one dripping at the weigh in. I've started the video below from the right spot.
I mean come on now. The brunette in the back is about ready to let Sammy bend her over and show her all 50 states.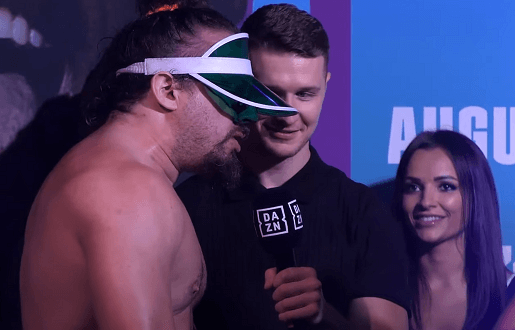 Looks like I might not be Sammy's biggest fan anymore.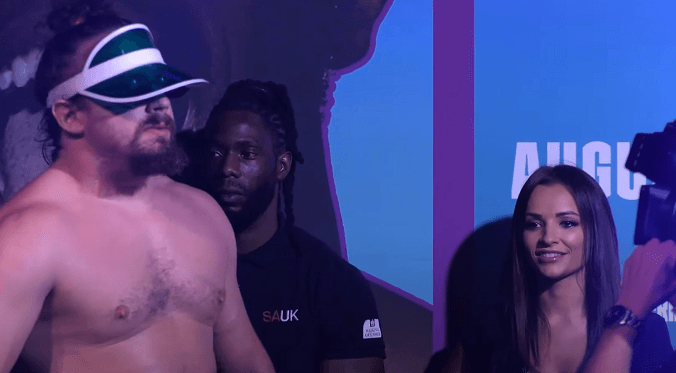 It really was amazing how difficult it was to find out what time Hyde will be fighting, as well as how to actually watch. 
How to Watch KSI vs. Swarmz and KSI vs. Pineda Online Free

Unfortunately, there's no (legal) way to watch KSI vs. Swarmz online for free, as it's exclusively a DAZN PPV. Some other boxing fights are free to stream on DAZN, and a subscription will get you those fights in the future. However, to live stream KSI vs. Swarmz, you'll need to shell out $9.99 for the PPV.
Well I can't promise that I'm going to shell out $10 just to watch the fight. Especially since you have to subscribe first, and then probably remember to unsubscribe. I'm sure there are some less legal ways I can get the same entertainment.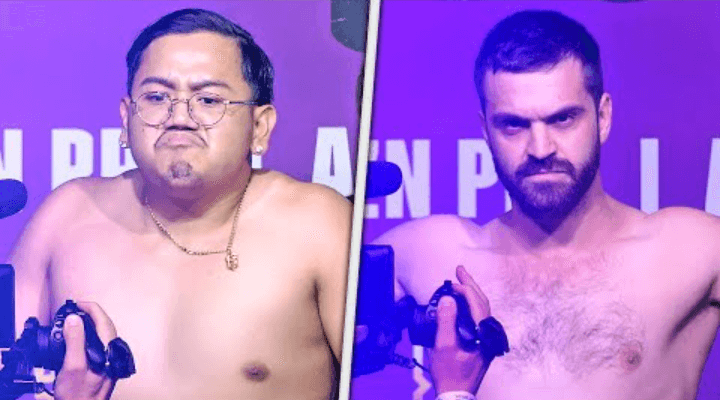 Interestingly, Andy "Race" Warski is also fighting some soyboy on the same card. Could be fun.
UPDATE: Due to this taking place in England, the fights are a lot earlier in the day than I would have anticipated. The main card is happening at 2PM EST, so I suspect the Hyde fight would be much earlier.