I've really got to get my behind in gear when it comes to pushing out my Rangz of the Kangz critique videos. The first one was a huge time commitment in terms of hours, but it did get a lot of views, and I can definitely make the latter ones faster.
I haven't kept up with the show all that much, although I did revive a long dormant Reddit profile to create two posts on a relevant sub-forum. I felt like a scientist studying a group of terminally online p(redditor)s. After all, the true method of knowledge is experimentation, so I had to show up and stir the pot myself. Needless to say, the mood over there is not exactly charitable.
I am an astronomically large LOTR fan

I went into this with a clear view, optimistic, stayed off the web and formed my own opinions

Here's what I have to say after finishing episode eight today…

WHAT THE FUCK IS THIS

THE ACTING IS HORRENDOUS

THE PLOT IS DIABOLICAL

SO MANY TERRIBLE DECISIONS

SO MANY PLOT HOLES

HALF THESE PEOPLE CANNOT FUCKING ACT

£750M? WHO THE FUCK WAS IN CHARGE OF THIS

I WOULD RATHER SHIT IN MY HANDS AND CLAP THAN WATCH ANYMORE OF THIS PURE FUCKING SHITE

FUCK EVERYONE INVOLVED IN THE SHOW

I WANT TO PUNCH EVERY HOBBIT IN THEIR SPLEEN

I WANT TO SPEAR TACKLE WHOEVER PUT THE FUCKING "MORDOR" TEXT ON SCREEN

WHY THE SHITTING FUCK WAS THE BALROG REVEALED BY A GOD DAMN LEAF FALLING

WHY THE FUCK IS HALBOI SAURON, WHAT A LOAD OF WANK

FUCK THIS SHOW
Oh come on now! We're only done the first season of five. That's nowhere near enough information to judge.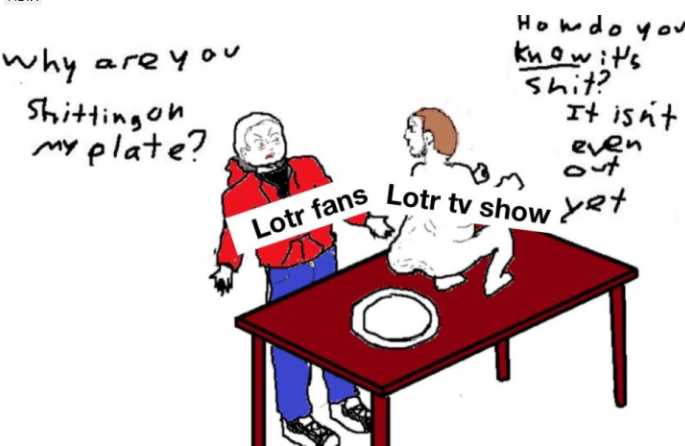 Myself I left the following comment in response to one of the poor groomers honestly asking if the writers have zero knowledge of basic writing. Oh, for context, it was revealed that Halbrand, the guy Galadriel almost banged, was indeed Sauron. 
Maybe take a minute to process that last sentence if you're a LOTR fan before reading my comment.
Yes, [the writers] know absolutely nothing. This is (((Bad Reboot))) anti-writing 101. Instead of explaining to the audience what's happening, with the tension being that we don't know what's going to happen next, they do MysteryBox! bullshit that is designed to create hype.

There would have been tons of drama if we knew that Halbrand was Sauron, but then we wouldn't have been able to get that social media astroturf company that Amazon bought to create 10,000 threads on "OMFG is Halbrand secretly Sauron OMG Mind BLOWN".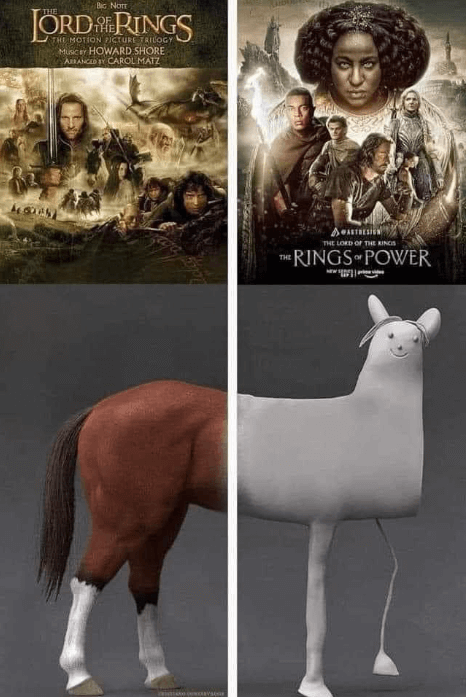 But this got me thinking of a rant I've wanted to do for a while on these Schlomos impossibly bad non-writing "techniques." The normal way to do a story is to make it exceedingly clear what the stakes are, as well as the characters motivations. Then you have something about to happen that could go either way, and you get audience engagement.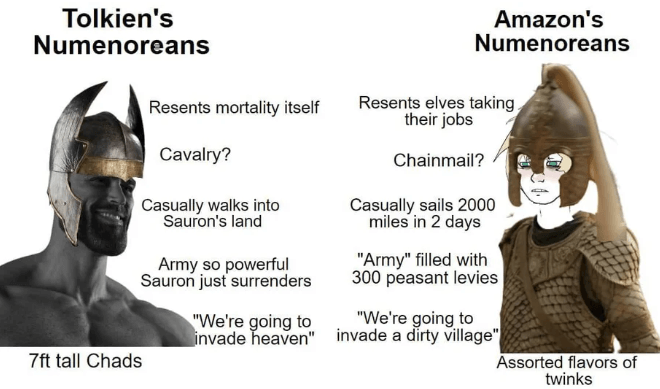 Let's take the example I touched on previously with a football game. A normal writer might have the climactic moment be the possibly winning sixty yard kick in the super bowl. To build this up we might focus on the kicker himself, and give him a backstory of fighting back from an injury. Maybe the quarterback who the camera cuts to is a deserving veteran on his last chance to win it all, who has already announced that he's giving his game cheque to the NJP.
Nobody gave them a shot, but they battled back to get to where they are. The coach for the Good Guys is a kind soul who had to deal with some propagandistic faux outrage after he liked an "anti-semitic poa.st," by The Daily Rake. The owner is a Henry Ford type, who is hated by all the right people. And finally, that kickers father is watching from his hospital bed while terminally ill wants to see his son make this one last kick to win it all. It would put a smile on this kindly man's face.
But we're not done there, because The Bad Guys are real pieces of work. First of all, their head coach has a performance enhancing drug routine that he puts all the players on. He's also been caught cheating multiple times. And did you see how hard he kicked that puppy? Poor thing got airborne.
The quarterback for the opposing team embodies their total cuntesque persona. They're a bunch of jerks, lead by their quarterback who, despite his immense wealth, refuses to tip the hardworking waitresses at the local Denny's. Oh and all of their wives have faces made of plastic. And it's not like they just try really hard but have sweet personalities, they're conniving little demons who all have "refugees welcome (in your neighbourhood)" signs out in front of their doors.
And as far as their (((owner))) is concerned, he styles himself a "Democrat Hawk," meaning that he loves wars for Israel as much as pushing anti-White tranny stuff. Any extra revenue that this team wins will be going to those causes.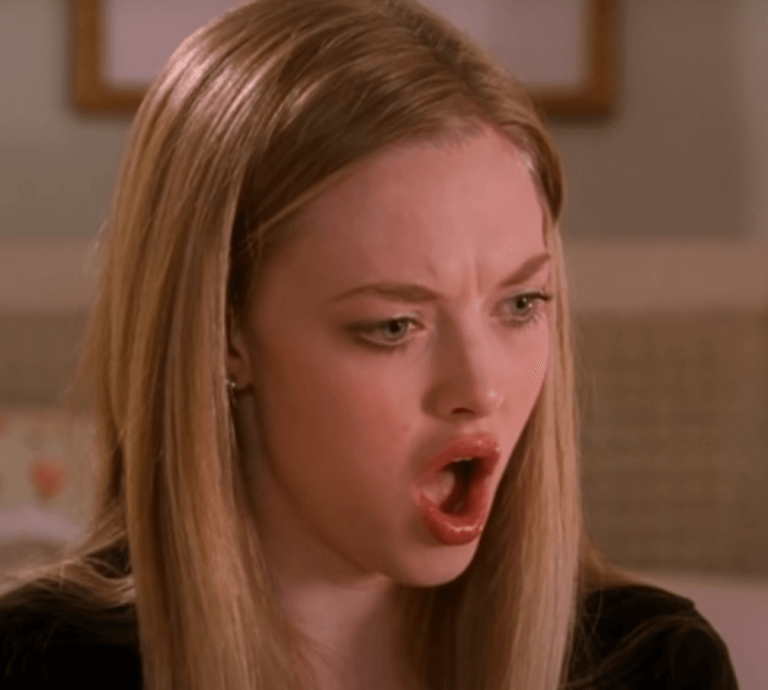 So you see this is not just a simple kick. This is not just a superbowl. This is a battle between good and evil. This is a dying father getting one last chance to see his son become the man he always knew he could be. The quarterback who never had the team around him gets one last chance to prove himself. The coach and owner who are totally based get a chance to dunk on the evil parasite owner on the other side, who will be so angry if we make this kick that he spills his piping hot latte on his body and horribly burns himself. Also, he's really short and is pretty much Gary Bettman.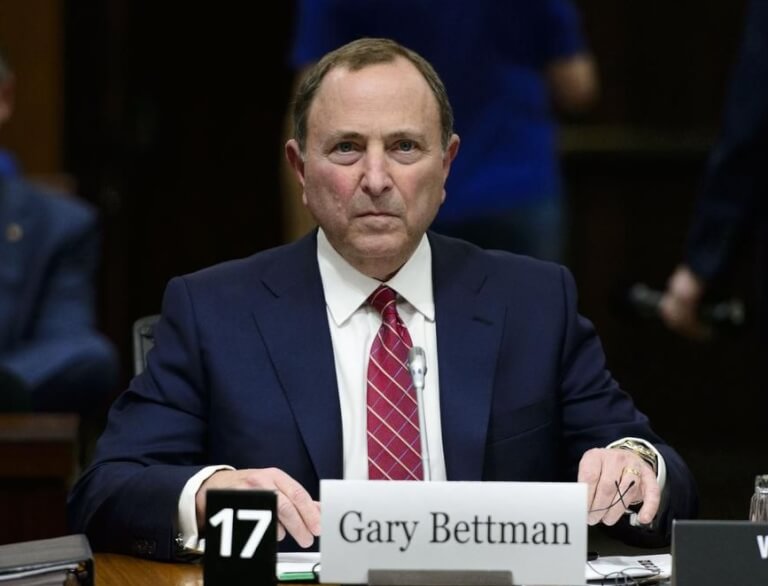 The ball is snapped. We focus on an undersized offensive lineman who is also injured really selling it all to block their star pass rusher. Slow motion plays as the Jerry, the kicker, takes one step, then another, and then his foot hits the ball, cleanly. We're treated to a cavalcade of faces as they look up towards the ball flying higher, higher, higher still, as the audio entirely cuts out.
And then it goes through as the audio cuts back in with the roar of the crowd. A smattering of cuts sees The Good Guys totally ecstatic, throwing their hands in the air in pure delight. The Coach goes over to Star Quarterback and they both cry extremely masculine tears of joy. This is interspersed with shots of the Gary Bettman lookalike spilling his coffee on himself and the opposing coach being arrested for kicking another puppy. Last we see the kickers father, a single solitary tear dripping down his face. "He did it," he says, softly. "That's my boy," he says, the throat cancer leaving his voice barely more than a whisper.
With that we fade out, and fade into the last scene in the movie. It's five years later, and President Mike Enoch is holding a press conference from our Mars Base where he thanks owner Henrique Fordeaux for his generous $100 million donation to the NJP, which he claims was crucial to the ultimate victory of the good guys.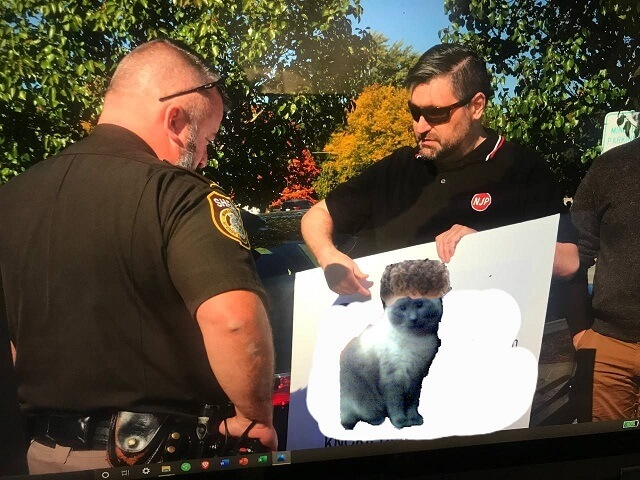 By the way, you can also go the other way, and have him miss the kick. Then you do some gay thing about how the real victory was the friends we made along the way and understanding how all you can do is give everything you've got and blah blah. The point is that there is tension and drama because we don't know exactly what's going to happen next, not because we don't know what we'd like to happen next because we have no idea WTF is going on in this story.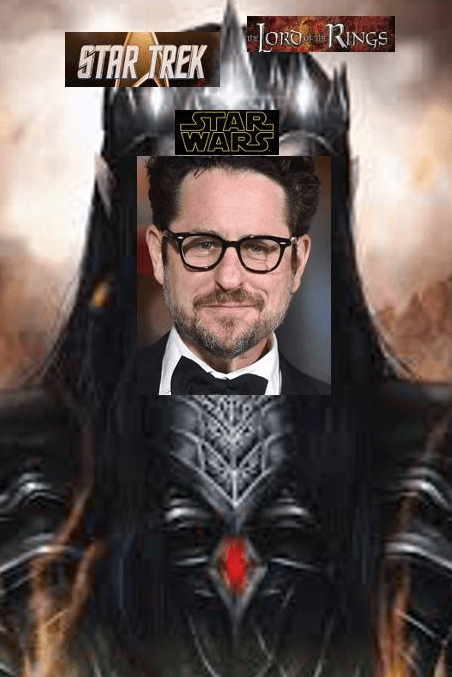 Now let's go with the (((Bad Reboot))) approach to writing. First, instead of a movie we're making this a ten episode television show for no fucking reason. The first nine and three quarters of the shows runtime is just one nonversation after another. But we make sure the camera hangs on this one suspicious guy who is hanging out around the practice facility in episode 3. We also establish that there's this thing called The Cathode Of Lavella. This is really mysterious because we don't know what that is, or even what Lavella means. There's also this spiral pattern thing that keeps coming up and it seems vaguely connected to the Magatani Corporation, which is rumoured to have killed The Cathode Of Lavella, assuming that he's a person, and not an idea. However, in episode 7 the defensive tackle talks to a seemingly random guy at a seemingly random bar and a vision where his eyes go all cloudy and a prophecy is channeled through him that says that a small boy on the outskirts of Madrid, Spain might be related to all this in some vague way.
In the last fifteen minutes of the shows runtime we get to the actual game itself. Finally we get to the kick, but instead of kicking the ball the kicker picks it up and starts running the other way into his own endzone. He then spikes the ball hard. This doesn't appear to make any sense. But wait a minute, that weird guy who was hanging out in front of the practice facility has the spiral pattern on his shirt, only now he's in a seemingly random seat in the stands. A fight breaks out, the head coach says "THERE IS A TEMPEST IN ME," for no reason, but this distracts everyone so much that they don't notice what the camera slowly pans in on, which is the spot on the ground where the ball was spiked. As we get closer we see that the spot says "The Cathode Of Lavella." But wait, how did a spike spell this out so perfectly?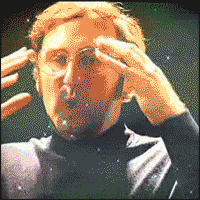 See, I can make up retarded shit too. It's not really all that hard. Give me a billion dollars and I could even write something in this style that wasn't terrible, although it'd be a whole lot worse than a real story that was written according to well established dramatic conventions.
This style of writing is terrible for producing actual quality. However, it's fairly decent at producing hype, or at least letting social media corporations astroturf the illusion that there is hype for the "big reveal," of some idiotic garbage that no one cares about. And I think these two idiots were told to write the show in this way. This helps partially explain the monumental stupidity of the show.
Don't get me wrong, there is a lot wrong with this show that is trivially easy to fix. These guys are idiots, but they're also trying to write a story where they're told that they have to have stuff happen that makes no sense at all to add mystery so the marketing team can fake hype up the show week to week.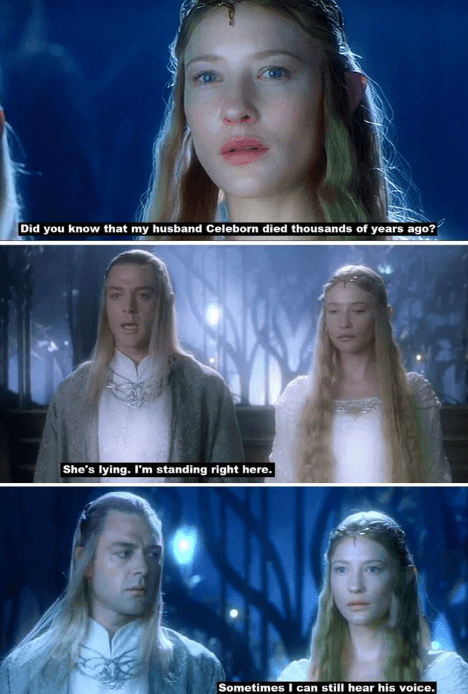 The final result is something that's just breathtaking to watch. But it's over now. Rings of Power can't hurt you anymore.