The homosexual grift operation lead by Nicholas "catboi cock pls" Fuentes has, somehow, hit a new low after the BLM anti-White terrorist attack in Waukesha, Wisconsin November 21st, 2021. You can read about the BLM activist responsible, Darrel Brooks, here. You can read about the Gloating by BLM/Antifa/NPC types here. And finally, you can see a list of the known victims here. 
It's that last part that concerns us today, or rather the response to murdered White Children by The Defenders of Harvey Weinstein. 
Here we see a picture of the girls dance team that was run over by a car in an anti-White terrorist attack.
Okay now here's Serious Optical Guy Who's Ready to Take Over the GOP Secretly Out in the Open, take.
Below is Jessalyn Torres, an 11 year old White Child still in critical condition at The Children's Hospital of Wisconsin. Jessalyn has lost her kidney and suffered a pelvic fracture, lacerations to her lungs and remaining kidney, as well as internal bleeding.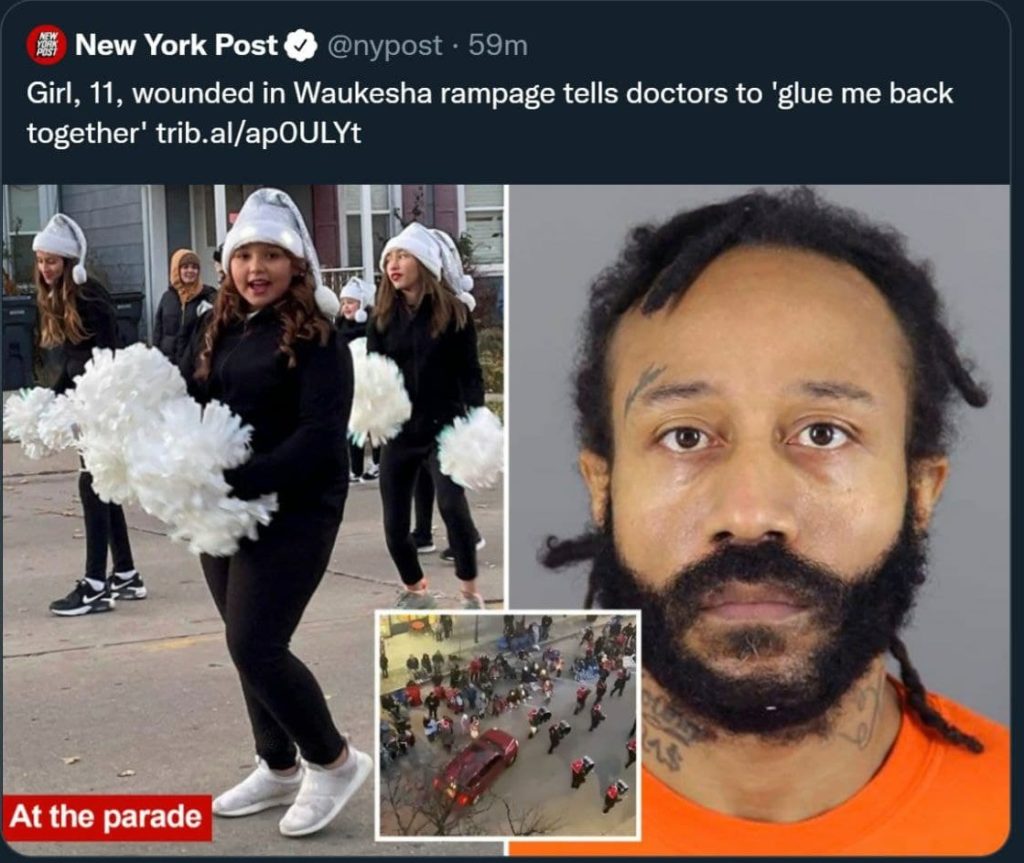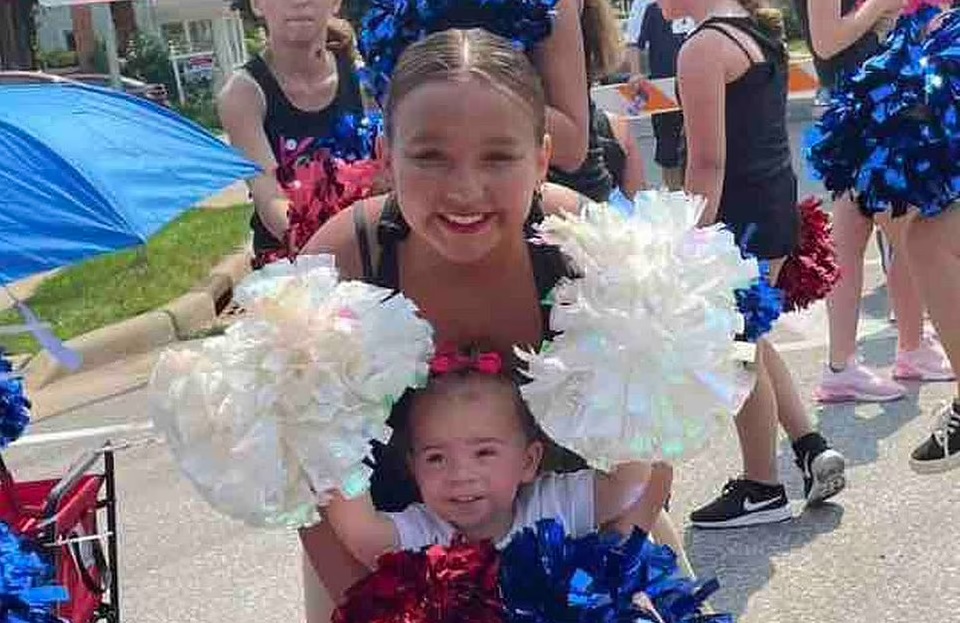 Before scrolling down, take a minute to think about what your reaction is, as a normal person who isn't a sociopath.
Okay here's the AmNat take.
Great. Below is Julia, last name currently unknown. Julia is in critical condition. She has serious brain damage, and is undergoing brain surgery, probably to relieve pressure on her brain from internal bleeding. She may have permanent life altering brain damage even if she lives, and her survival is far from guaranteed. 
Okay here's the Serious Guy Take.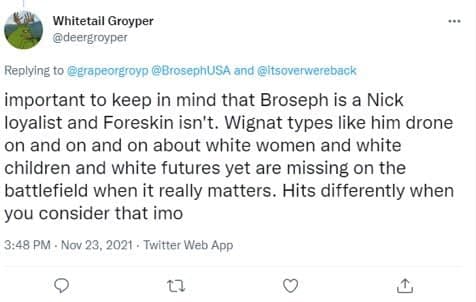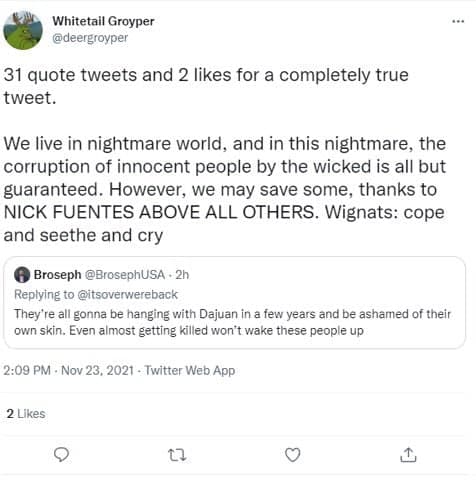 Here's a collage of the five adults who have already died from injuries sustained by the BLM anti-White terrorist attack.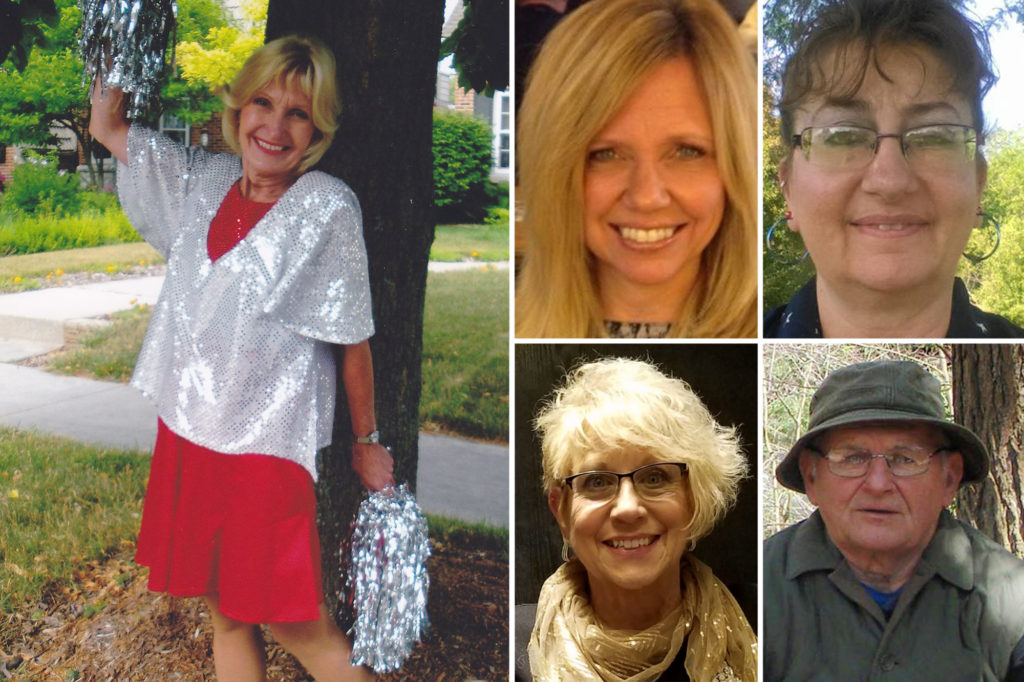 Once again, think about your non-homosexual reaction to White People being  murdered by an anti-White BLM activist in an anti-White terrorist attack. 
Now here's the CatNat reaction.
UPDATE: The below image, while of a cuckservative, is referencing a different nic.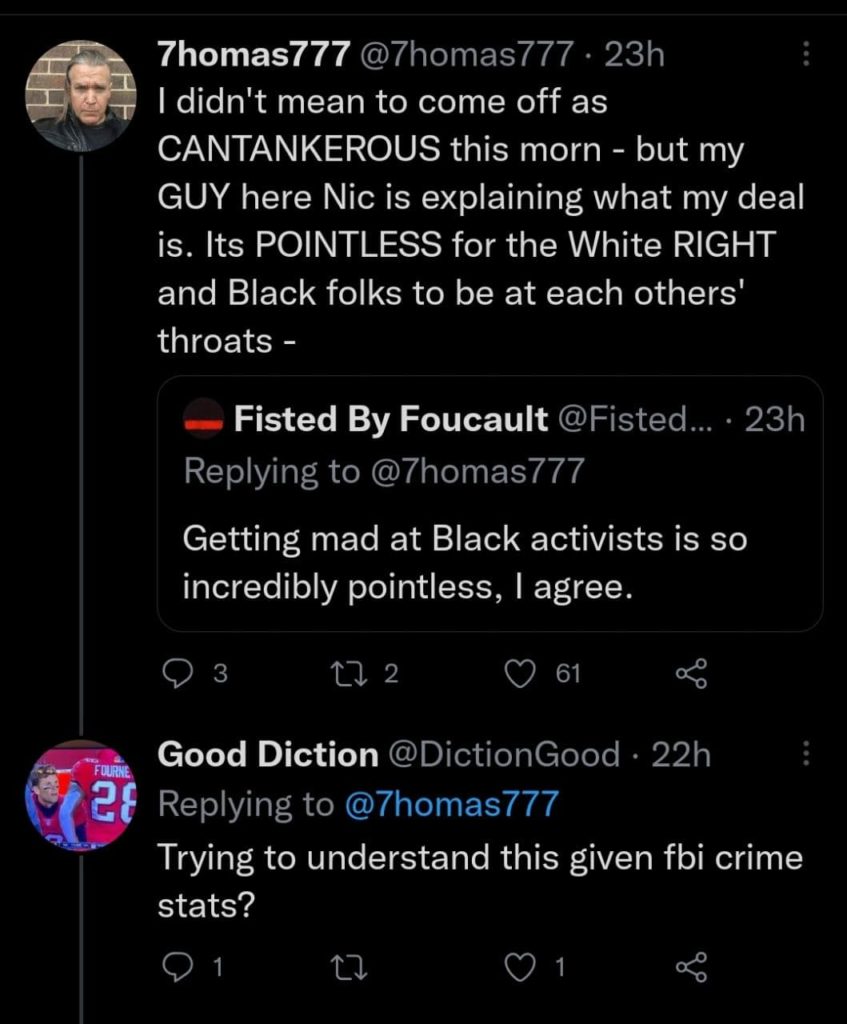 In contrast, the below image is an ambiguous homosexual, also known as a "groyper."
So let's run down the CatNat list. We have disgusting ironybro perverts sexualizing 9 year old White Children. Then they countersignal anyone who expresses anger at this anti-White act of terrorism aimed against children, by conjuring up some pornhub fantasies starring 9 year old girls. Then accuse these girls of being "race traitors," unlike them who correctly understand that White Children being murdered by BLM activists isn't sad or anything.
But that's not Fuentes himself, right? Let's see what the Catboi cock lover himself has to say about murdered White Children. 
Oh, turns out he thinks it's hilarious to mock anyone who gets upset at disgusting anti-White behaviour.
"Why didn't you cry bro, why didn't you cry?" – Fuentes, mocking a heterosexual.
I have never before been so disgusted while dunking on someone.