Moving up in the world! First it was Oakland denying Whitey access to poverty programs back in 2017. Later we had Vermont put Whitey at the back of the line for vaccines. Then we had Texas, Minnesota, and New York denying Whitey access to healthcare in an effort to systematically murder White People. And now we've moved directly to the federal level.
Guidance issued by the Biden administration states certain individuals may be considered "high risk" and more quickly qualify for monoclonal antibodies and oral antivirals used to treat COVID-19 based on their "race or ethnicity."

In a fact sheet issued for healthcare providers by the Food and Drug Administration, the federal agency approved emergency use authorizations of sotrovimab – a monoclonal antibody proven to be effective against the Omicron variant – only to patients considered "high risk."

The guidance, updated in December 2021, says "medical conditions or factors" such as "race or ethnicity" have the potential to "place individual patients at high risk for progression to severe COVID-19," adding that the "authorization of sotrovimab under the EUA is not limited to" other factors outlined by the agency.

Older age, obesity, pregnancy, chronic kidney disease, diabetes, and cardiovascular disease are among the multiple medical conditions and factors associated with what are considered "high risk" individuals by the FDA.

Some states, including New York and Utah, have made it clear they will prioritize certain racial minorities over other high–risk patients when it comes to the distribution of particular COVID treatments.

One such "risk factor" is being a race or ethnicity that is not White due to "longstanding systemic health and social inequities."

"Non-white race or Hispanic/Latino ethnicity should be considered a risk factor, as longstanding systemic health and social inequities have contributed to an increased risk of severe illness and death from COVID-19," the memo reads.
In case there are some retards who are still clinging to the "muh DEMONrats," finklecopes Utah is doing this as well. The governor of Utah is Spencer James Cox, a republican.
Spencer J. Cox apparently has an official government website dedicated to him. On the homepage I found no pictures of White People, other than Cox himself. I found this instead.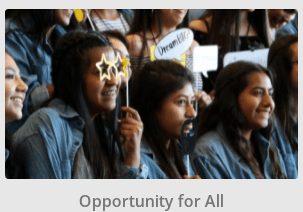 I clicked on that and got taken to the following page.
OPPORTUNITY FOR ALL

LET'S GO TOGETHER

As Utah becomes more racially and ethnically diverse, we need to ensure that Utah is a state where all have the opportunity to enjoy a remarkable quality of life, no matter their gender, ethnicity, sexual orientation or religion.

"History teaches us that progress doesn't just happen. It requires forethought, commitment and deliberate action. These principles reflect a firm resolve toward racial justice, a direction toward equity and inclusion that will continue during my administration," Cox said. "This isn't about political correctness, it's about human correctness. It's about kindness, decency and love for our fellow travelers. Indeed, it is about striving to deliver on the self-evident truths recognized from our founding: 'That all men are created equal and endowed by their Creator with certain unalienable Rights'."

Gov. Cox is committed to leading by example, addressing critical issues such as criminal justice reform, and improving gender and racial diversity in state government.
The Utah Republican Governor is firmly committed to racial discrimination against White People, especially White Men. He's also firmly committed to letting black crack dealers out of prison, and considers himself a racial justice warrior. Oh and that one cope that cuckservatives love to pretend, "muh vaxx tyranny." Well I found on the sidebar as the most recent post.
Spencer Cox Gov:
GOV. COX AND LT. GOV. HENDERSON HIT 250-DAY MARK IN OFFICE

SALT LAKE CITY (Sept. 13, 2021) – The Cox-Henderson administration's first 250 days in office saw an aggressive expansion of vaccinations, a significant reduction in barriers to licenses, new job training opportunities and employment flexibility, additional financial assistance for drought-stricken farmers and ranchers, and a major restructuring of state government agencies to be more responsive to the public.

COVID-19/health security: We continue fighting COVID-19 by hiring and training more community health workers and improving communication between the Utah Department of Health, local health departments and health care providers. We have also executed an aggressive vaccine strategy resulting in more immunizations after July 4 as Utahns increasingly understood the importance of getting vaccinated. We will continue this effort.
And of course:
Equity and opportunity: We completed a gender wage gap study, launched 10 "returnships" for adults returning to the workforce and we are in the process of hiring the state's first equity and inclusion accelerator.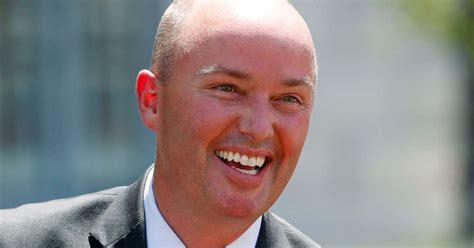 Vote Republican so that you can do mass racial discrimination against White People to OWn ThE LiBS!