After a year and a half at the podium, White House press secretary Jen Psaki is planning to leave the White House on May 13, and her current deputy, Karine Jean-Pierre, will be her replacement, President Joe Biden announced Thursday.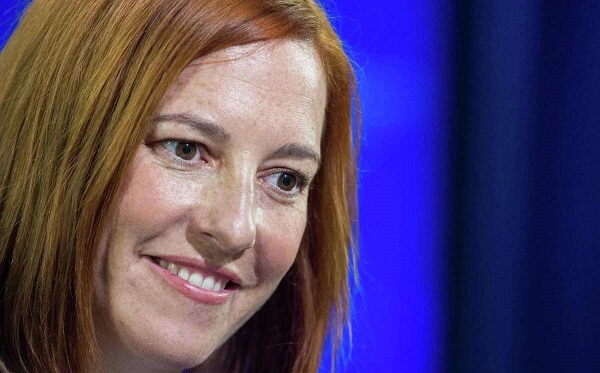 I have to admit, I find Biden Admin Press Secretary Jen Psaki to be quite easy on the eyes. I'm not saying that she's some sort of supermodel, but if I was twenty years older and that was what the mother of my children looked like I'd be quite pleased with myself.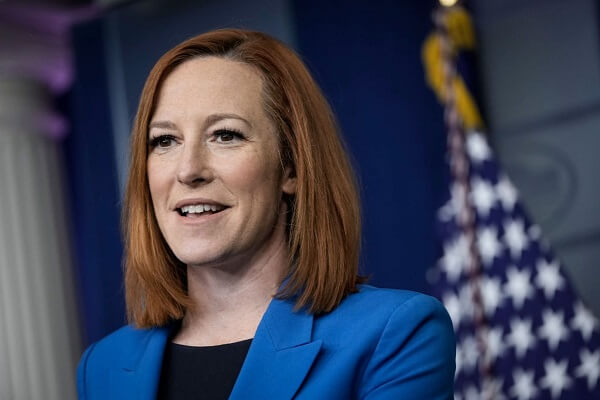 It's nice to see the Biden Administration putting some hot MILFs up there in visible roles. It's a great way to class up your organization. A hot 45 year old wahmen in a public speaking role just screams class to me.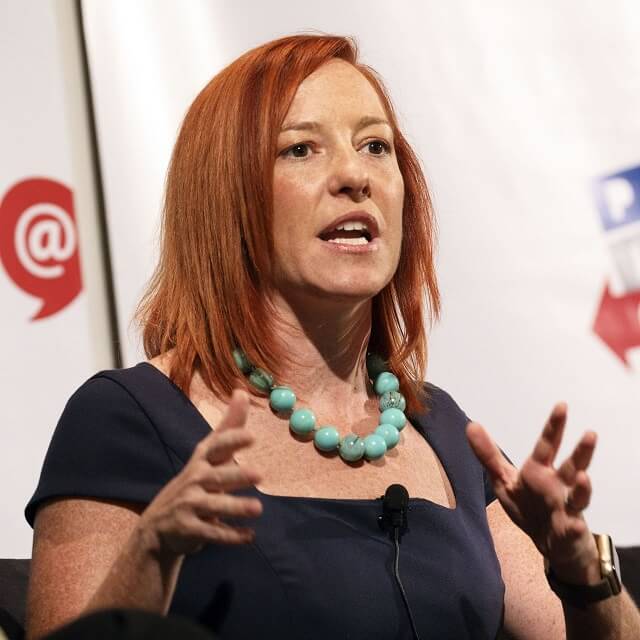 It's actually preferable to have a woman of that age, as opposed to one younger and theoretically juicier. 
It's like how you'll occasionally see some 19-25 year old instawhore plucked off by some (((producer))) to be the mostly silent host of some sports talk show, or some other trivial bullshit thing that doesn't matter. It's grotesque pandering.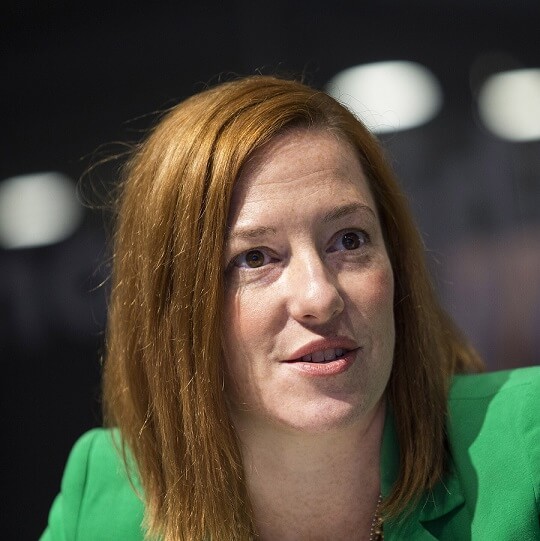 I want to be pandered to, don't get me wrong. I want to see hot women on television. But I demand plausible deniability here, that only an aged whore can bring. 
You can't just put some hot 22 year old in a bikini up there as press secretary. That's just not how it's done. Putin gets this as well.
You want someone to be hot, but professional looking, and I have to say, Psaki brings this in spades. She gives off this vibe to me that she's always putting on this thin veneer of professionalism. Like she's ready to casually toss her hair over her shoulder and get on her knees. Frankly, I'll bet she's an absolute demon in the sack.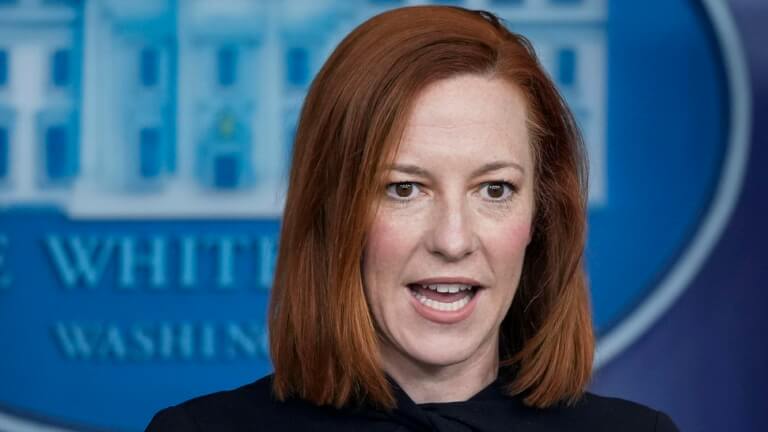 Like I said earlier, the Biden Admin may be a clown fiesta, but whomever is in charge of hiring the vagina-people really knows what they're doing. I eagerly await her classily hot mid 40's MILF replaceme-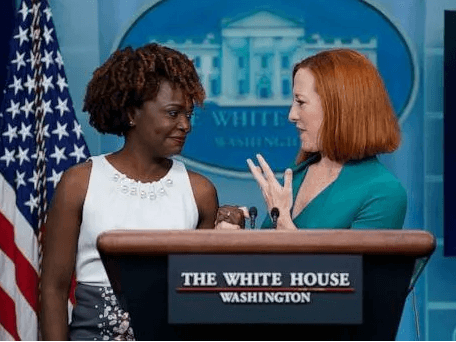 What is this?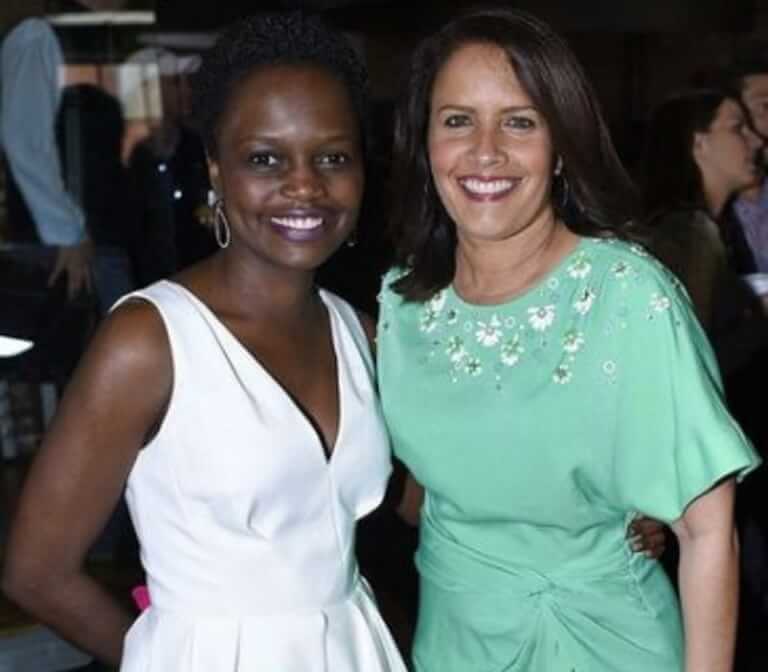 It's a rug munching lesbian, that's what.
In a historic pick, Jean-Pierre will be the first Black, and first openly gay person to hold the position of White House press secretary.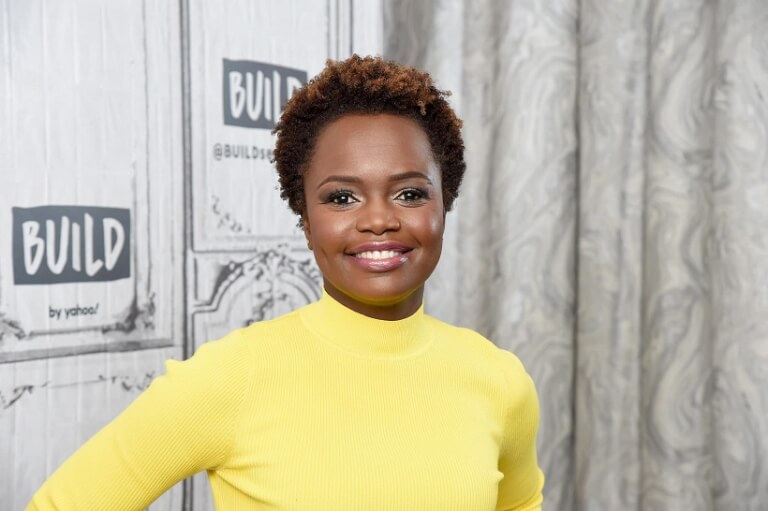 I feel like whomever is in charge of hiring the early forties eye candy was put between a rock and a hard place. The above looks like what you get when you have to scour the land for hot 40-45 broads, but they also have to be negro lesbians.
"Karine not only brings the experience, talent and integrity needed for this difficult job, but she will continue to lead the way in communicating about the work of the Biden-Harris Administration on behalf of the American people. Jill and I have known and respected Karine a long time and she will be a strong voice speaking for me and this Administration," Biden said in a statement.
I can practically hear the conversation behind the scenes. "Waddya mean we need a rug munching Wakandian, I've got all these hawt Shiksa MILFs ready and rearin' to go."
Beaming with pride and telling reporters she might cry, Psaki called her replacement up to the podium at the top of Thursday's briefing to formally introduce Jean-Pierre, whom she called a friend and "partner in truth."

"She will give a voice to so many," Psaki said, noting her place in history, "and show so many what is truly possible when you work hard and dream big."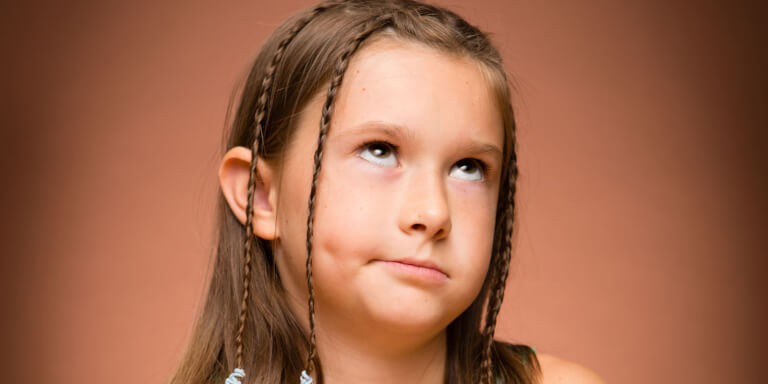 Give me a break honey. She represents what you get when you are privileged by being a Black Lesbian Wahmen. As if we're all supposed to believe that this broad made it to where she is because of her hard work and dedication. As if we're supposed to believe that anything other than her being a Black Lesbo mattered.
The first Black woman to address journalists in the press briefing room was Judy Smith, a deputy press secretary for President George H.W. Bush, but she was not carrying the press office's top title when she took the podium in 1991 — as Jean-Pierre soon will.

"Clearly the president believes that representation matters, and I appreciate him giving me this opportunity, and it's another reason why I think we are all so proud that this is the most diverse administration in history," she added last year.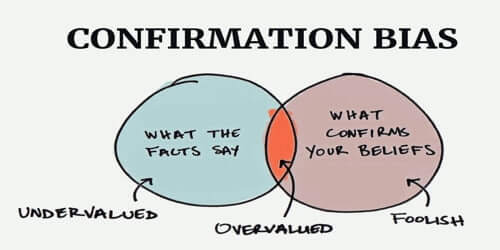 Is it bias though, or am I just always right?