CBC:
Almost 20 years after taking the province to court, attempting to embarrass a former premier and pushing to change local zoning rules, a prominent Ontario developer may now finally be set to cash in on his multi-million dollar gamble involving the Greenbelt.

In 2003, Silvio De Gasperis of the Tacc Group of companies started buying up parcels of cheap farmland in north Pickering, Ont., east of Toronto, with hopes of transforming them into lucrative housing subdivisions. Just two years later, those plans began to fall apart.

Much of the land the developer had purchased was located in what is now known as the Duffins Rouge Agricultural Preserve (DRAP), and was protected by easements and a zoning order. In 2005, former premier Dalton McGuinty's Liberal government also included the preserve lands in what it called the Greenbelt — a vast 810,000-hectare area of farmland, forest and wetland stretching from Niagara Falls to Peterborough — marking it as off limits to development.

De Gasperis told the National Post in March 2005 that the province's move to include the DRAP in the Greenbelt would cost his company an estimated $240 million in lost revenue. 

"McGuinty has already hurt me," De Gasperis told the Toronto Star in 2006. "I'm going to hurt him."

De Gasperis then launched a campaign to stymy plans for the Greenbelt, working with Pickering to develop the preserve land anyway, and eventually took the province to court. His efforts failed and the agricultural land has remained protected, with De Gasperis unable to build new subdivisions as he originally planned.

But that could soon change thanks to the Ford government's proposal to free up thousands of hectares of Greenbelt land in 15 areas of the province, including the DRAP. This could pave the way for housing and millions in development profits for landowners, including De Gasperis.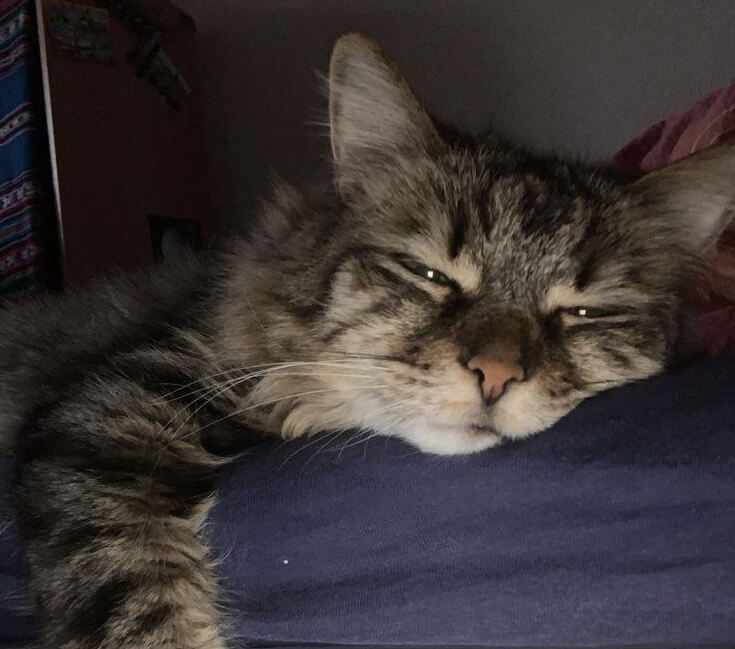 Fuck yeah conservatism. Do I want an end to anti-Whiteness, child trannies, cultural filth produced by Hollywood, pornography, or even a reprieve from Pfizer's bullshit? ABSOLUTELY NOT! I support Conservatives because it's really important to me to have a guy who puts billions into the pockets of his buddies by destroying land set aside for the farms. Fuck yeah, I love it.
Think of all the upside here. Think of how many migrants we can shove into the condos these developers are going to make. Oh man, I almost like this as much as I like the free market loving capitalists over at FTX. Who wouldn't leap at the opportunity to turn a scenic drive into a congested nightmare of traffic? 
One developer, John Di Poce, employed the head of the Ontario PC party's fundraising arm for several years and three other developers employ the chair of Caroline Mulroney's 2018 PC leadership campaign as a government lobbyist. Mulroney is now Ontario's transportation minister and will play a key role in future decisions about the 413 highway.

Another of the developers, Michael DeGasperis, hosted Ford and PC MPP Stephen Lecce in a private luxury suite at the BB&T Center in Miami to watch a Florida Panthers' NHL game in December 2018. In a statement, spokespeople for Ford and Lecce said both politicians paid for their own tickets to the game and no government business was discussed.

In the past year, Ford's government has signed controversial minister's zoning orders (MZO) for two properties in Vaughan near Highway 400 close to the terminus of the 413's route and a parcel of land in Caledon near a proposed interchange.

Most of the developers in the group are also prolific PC donors, contributing at least $813,000 to support the party since 2014.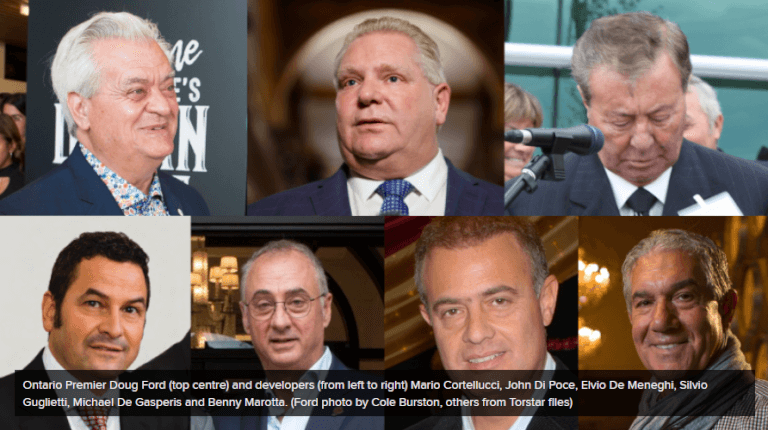 But just in case you needed confirmation. Yes, this is just Ford getting money and rewarding his friends.