A year after finishing in 72nd place as a freshman in a boys cross-country race, the now-sophomore transgender female is dominating her new competition.

The Seattle Academy student, a 5,000-meter runner, has two victories, including one in a conference championship, and three top-two finishes in eight races this season, having not finished worse than 22nd place. As an identified male, the student never finished ahead of 25th place.

On Nov. 5, she ran in the Washington Interscholastic Activities Association (WIAA) 1A State Finals in Washington, finishing her race in 18th place with a time of 20:31.3. Had the sophomore competed in the boys division, her time would have given her a 145th-place finish.

Last year, the runner finished in 134th place at the 14th annual Twilight XC Invitational at 19:46.50. This year, she came in 12th place, finishing just 2.6 seconds faster.
Fox Jews refuses to give us the name of xir tranny. However, they do give a link to the meet results, and tell us his place. With some deductive logic we confirm his name to be Aspen Hoffman. He's the non-censored person in the below shot, as well as the guy in the article header image.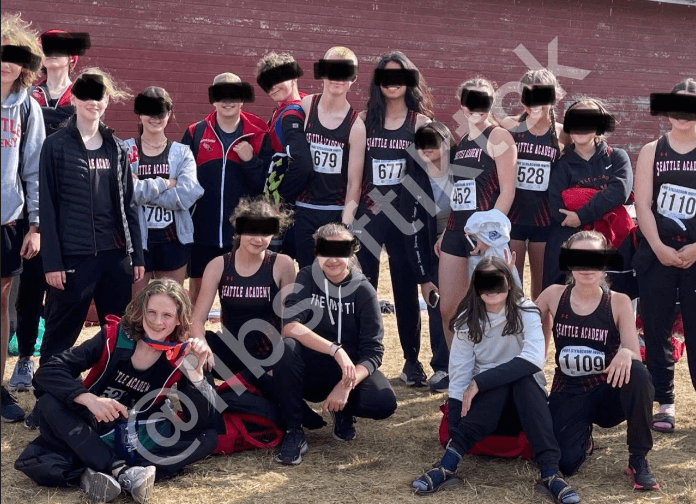 "Allowing [the student] to compete against biological girls deprives other girls' teams of the chance to compete at state [which is a big deal]," a coach in the student's conference told Libs of TikTok. "If [she] competed in the boys division, [she] would place 56th on the boys team."

"[The student] is larger than any of the girl, and shamelessly takes first place on the podium," another father told the outlet. "Now my daughter is competing against a male for scholarships. And we can't even say anything. You can't even approach it in a nice way without being labeled a hateful bigot. You will get threats against you."

In 2007, the WIAA adopted the International Olympic Committee's position that transgender people can participate in sports in their reassigned gender as long as they had undergone surgery and had a minimum of two years of hormone treatments. Eleven years later, the association then updated its stance, saying a male-to-female student "must have one calendar year of medically documented testosterone suppression therapy to be eligible to participate on a female team."

Last year, though, the WIAA eliminated all requirements of medical evaluation, stating that athletes can participate in activities in "a manner that is consistent with their gender identity."

"Athletes will participate in programs consistent with their gender identity or the gender most consistently expressed," they said. "School personnel responsible for student eligibility will work collaboratively with the student-athlete to determine eligibility."
Y'all remember Lia Thomas?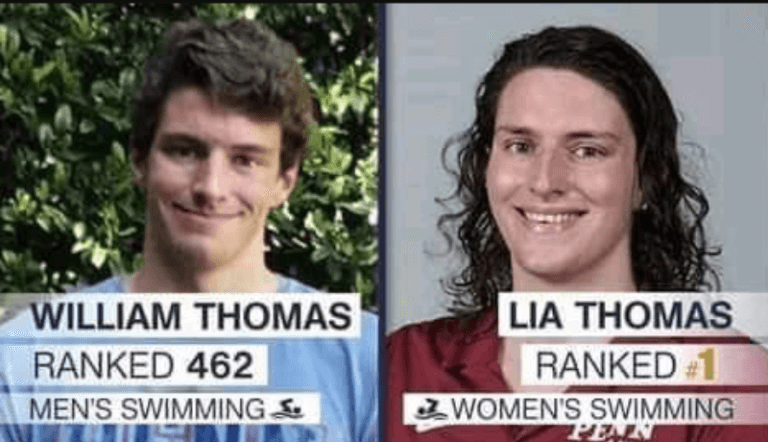 That one appears to be more egregious, since Thomas went from being a very average male swimmer to absolutely destroying his competition. This runner appears to be going from a bad male runner to a top tier, but not utterly dominant female runner. However, I say that with an understanding that these high school track meets go by grade. If they don't, and it's all high schoolers competing together, than this mediocre male runner turned into a female prodigy. Only unlike other female prodigies, this one has a dick.