I've been meaning to write about the rail workers strike for a while now. I had too many other things on my plate, but this is such a damning issue for the legitimacy of the kosher-left to do anything on behalf of working people that I couldn't avoid it. We start off with a video the rail workers made explaining their very reasonable demands.
The video deserves to be transcribed in it's entirety. This is from November, predating the rail strike which we'll get to later. Everyone who is speaking is a rail worker.
Deven Mantz: I voted no on the contract because we deserve more.

Adam Smithey: It does not meet the requirements for quality of life that we need. We need time to sleep, we need time to rest. We need time to enjoy our lives. We don't have any of that now.

Matt Weaver: We're considered essential employees and we don't have a single paid sick day to use when we're off. We've worked through the pandemic, we were considered essential, and now it seems like we're expendable.

Dave Manning: If a person is sick, they shouldn't have to use all of their paid days that they had to earn the previous year before to take a day off.

Matt Morty Mortensen: We're constantly coming to work sick and exhausted. We have currently lost 2 BMWED members in the past few weeks, and they might've been here today with us if they would've just been able to rest and reset.

Reece Murtagh: We routinely work 14 hours and longer every day.

Deven Smith (again): We've seen major cuts to our workforce and we're feeling it every day. The least that the railroads can give us is paid sick leave so we don't drag our illnesses to work.

John Defoor: I voted no because rail workers devote months of their lives away from their families.

Dave Manning (again): There's no dignity in missing your kid's birthday. There's no dignity in missing all of the holidays. There's no dignity when you have no pictures to look back when your family went on trips and you weren't there to take pictures with them.

People just wanna be able to see their kids, you know.

*Holds up pictures*

Maybe make a few more memories. I don't have a whole lot of these. My kid's grown. We got a lot of young pups out here that are just starting to see their kids grow a little bit. Let's show some humanity.

Matt Weaver: We work to live, not live to work.

John Defoor: Asking for a contract that addresses sick days and family time off doesn't seem like an extreme request.
In case you're wondering why it's so important for our (((Democracy Class))) to fuck these guys over, I made a collage of the workers in this video. Notice anything about them in particular? Because Biden's (((cabinet))) sure has.
They then go on to claim that the rail industry made a record $20 billion in profits in 2021. They used $18 billion of that for stock buybacks to increase the value of their CEO and other bigwigs holdings. Let's fact check that claim.
A new analysis shines fresh light on U.S. railroad giants' "greedy behavior"—from gorging on their own stock to ramping up fees to pad their bottom lines—as workers struggle for basic rights and benefits in ongoing contract negotiations that could result in the first national rail strike in decades.

Updated figures compiled by the watchdog group Accountable.US and released Tuesday show that BNSF, a subsidiary of billionaire Warren Buffett's Berkshire Hathaway that operates one of North America's largest railroad networks, saw its net income rise 4% to $4.4 billion during the first three quarters of 2022. Union Pacific, meanwhile, saw its profits jump 11% to $5.36 billion during that period.

The rail transportation giant CSX reported a 37% surge in Fiscal Year 2021 net income, the watchdog added, and the company repurchased $3.7 billion worth of its own shares during the first three quarters of this year.
I couldn't find one particular number, but when you have multiple companies making ~$5 billion in profits, it seems to check out.
The video continues.
Matt Weaver: The railroads have made record profits throughout my career. Less than 2% of the buybacks from last year would pay for the sick days that we ask for.

John Defoor: We're asking for our senators step in and help us improve this contract, not impose it.

Matt Weaver: Our public servants can help us out by giving us those paid sick days.

Ross Grooters: We need our senators to side with workers because adequate staffing and quality of of life is a step toward protecting our supply chain and ensuring a healthy freight rail system.

Dave Manning: Stay out of it or support us.

Adam Smithey: If you guys do start writing up stuff, give me a call. I can give you some ideas.

Bryan Baller: This is not a Republican issue. This is not a Democrat issue. This is a complete country issue.

John Defoor: Do right by the people you represent, and not the big businesses.

Deven Mantz: This is about doing right by working people.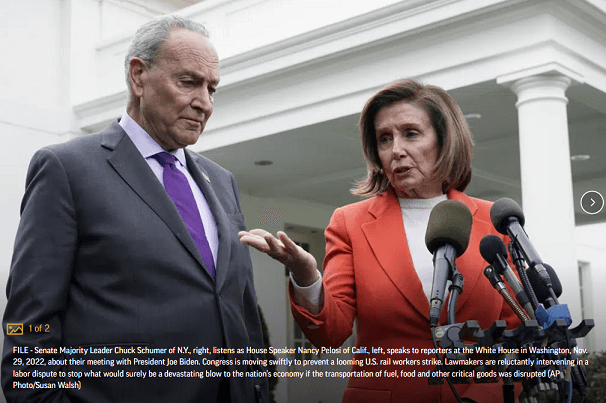 Don't take this as snark, but the idea that these congresscritters represent the people is so absurd that it's laughable. The people they represent are the big businesses, so let's check in on how they "did right by working people."
WASHINGTON (AP) — The U.S. House moved urgently to head off the looming nationwide rail strike on Wednesday, passing a bill that would bind companies and workers to a proposed settlement that was reached in September but rejected by some of the 12 unions involved.

The measure passed by a vote of 290-137 and now heads to the Senate. If approved there, it will be signed by President Joe Biden, who urged the Senate to act swiftly.

"Without the certainty of a final vote to avoid a shutdown this week, railroads will begin to halt the movement of critical materials like chemicals to clean our drinking water as soon as this weekend," Biden said. "Let me say that again: without action this week, disruptions to our auto supply chains, our ability to move food to tables, and our ability to remove hazardous waste from gasoline refineries will begin."

House Speaker Nancy Pelosi responded to that concern by adding a second vote Wednesday that would add seven days of paid sick leave per year for rail workers covered under the agreement. However, it will take effect only if the Senate goes along and passes both measures. The House passed the sick leave measure as well, but by a much narrower margin, 221-207, as Republicans overwhelmingly opposed it, indicating that prospects for passage of the add-on are slim in the evenly divided Senate.

Business groups and the Association of American Railroads trade association praised the House vote to block the strike but urged senators to resist adding sick time to the deal.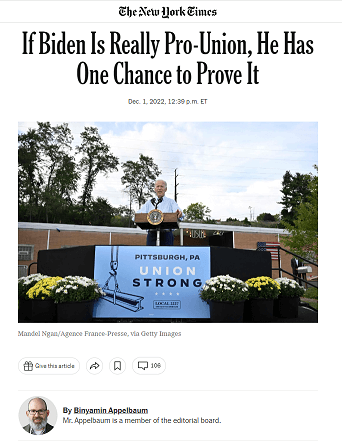 Much of this analysis is going to seem regurgitated from TRS stuff, but in this case what's going on is so obvious and disgusting that I feel the need to repeat them. Biden goes on and on about how critical the rail industry is to the country, and he's not wrong. Putting out statistics like "a rail strike will cost the US economy $2 billion per day," undercuts the seriousness of the matter. A rail strike means that this country stops functioning to a very large degree.
Business groups including the U.S. Chamber of Commerce and the American Farm Bureau Federation have warned that halting rail service would cause a devastating $2 billion per day hit to the economy.
But all of this is a non-sequitur anyway, because if rail strikes are so bad, then why are we not intervening on behalf of the workers to stop them? There's this insane snuck in premise that the government should be intervening to crush the working man, and it's the rail workers who are responsible for the strike and not the dismal working conditions they are put under where they are massively overworked and not given any sick days. Why isn't Biden, the kosher-left guy, stepping in to demand that the rail corporations stop causing harm to the country by abusing their workers to the point where they are striking?
Well it's because the kosher-left is pretty much done pretending to be anti-war or anti-corporate at this point.
CNBC:
President Joe Biden signed a bill into law making a rail strike illegal, preventing workers from walking off the job weeks before the holiday season.

"The bill I'm about to sign ends a difficult rail dispute and helps our nation avoid what, without a doubt, would have been an economic catastrophe at a very bad time in the calendar," Biden said Friday morning before signing the bill.

The initial agreement brokered by the Biden administration was accepted by all but four rail unions, who were holding out for guaranteed paid sick leave days. The opposing unions, though, represent the majority of rail workers. The workers and companies had until Dec. 9 to reach an agreement before they vowed to strike, which the industry estimated would cost the U.S. economy $2 billion per day.

"Our nation's rail system is literally the backbone of our supply chain," Biden said Friday. "So much of what we rely on is delivered on rail, from clean water to food and gas and every other good. A rail shutdown would have devastated our economy. Without freight rail, many of our industries would have literally shut down."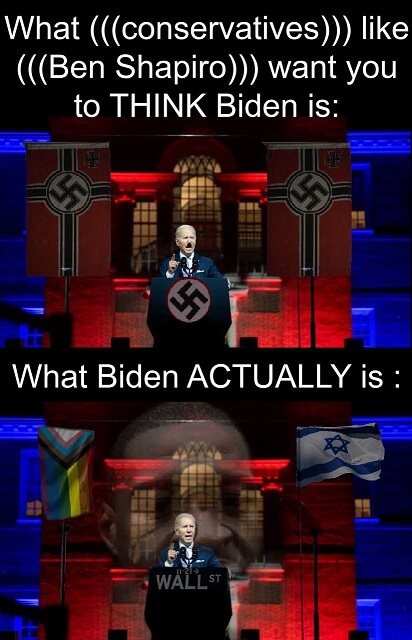 If rail is the backbone of the US supply chain then WHY ARE YOU LETTING RAIL CORPORATIONS ABUSE THEIR WORKERS WHILE MAKING RECORD PROFITS YOU FUCKING FAGGOT. I hate using all caps, but fuck this fucking piece of shit wall street owned kike puppet. You fucking cunt.
The House on Wednesday approved a separate measure that would have added seven days of paid sick leave to the contract instead of just one. Though it had bipartisan support in both chambers, that measure was defeated in the Senate vote. Biden at the bill signing thanked Congress for acting so quickly even though he acknowledged it wasn't an easy vote.

"I know this was a tough vote for members of both parties. It was a tough vote for me," Biden said. "But it was the right thing to do at the moment to save jobs, to protect millions of working families from harm and disruption and to keep the supply chain stable around the holidays."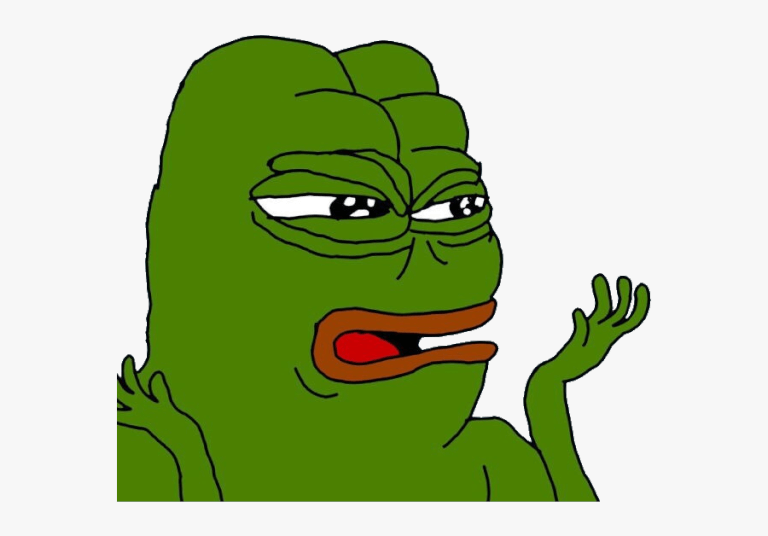 The situation put "union Joe" Biden in a difficult position. Biden said Thursday he supports unions as much as ever, but as president of the United States, rather than a single senator from Delaware, it was his job to look out for all Americans. He said has long been a proponent of paid sick leave, and will still work to make it a right for all workers, not just rail workers.

Workers, though, balked at the lack of paid sick leave, because under the agreement they would have to use unpaid time off for medical appointments. Biden on Friday acknowledged his disappointment that paid sick leave was not included in the agreement.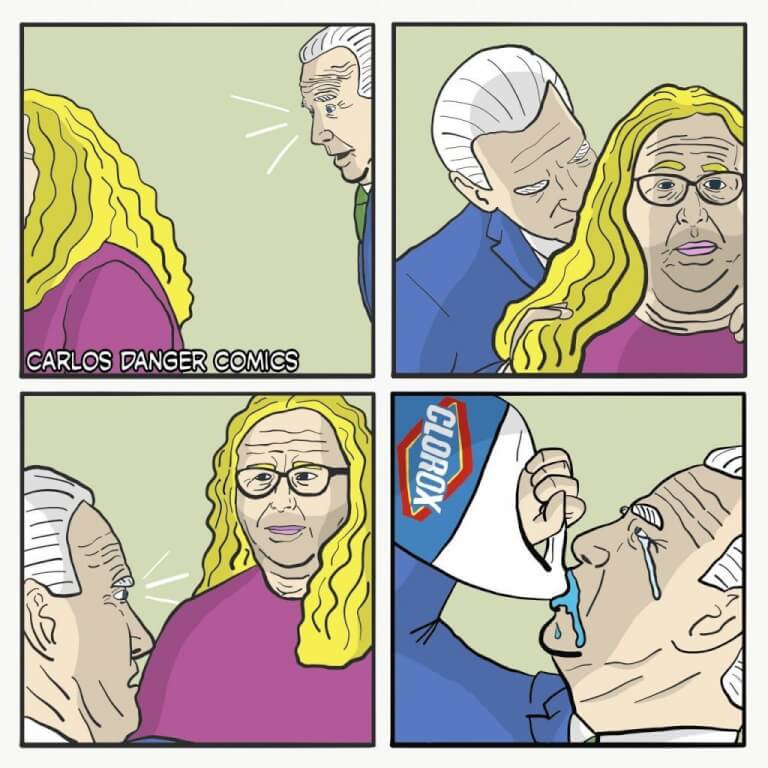 Shut the fuck up you fucking faggot. I want this meme to be a reality and this kike puppet to actually drink bleach and die a horribly painful death. Kys.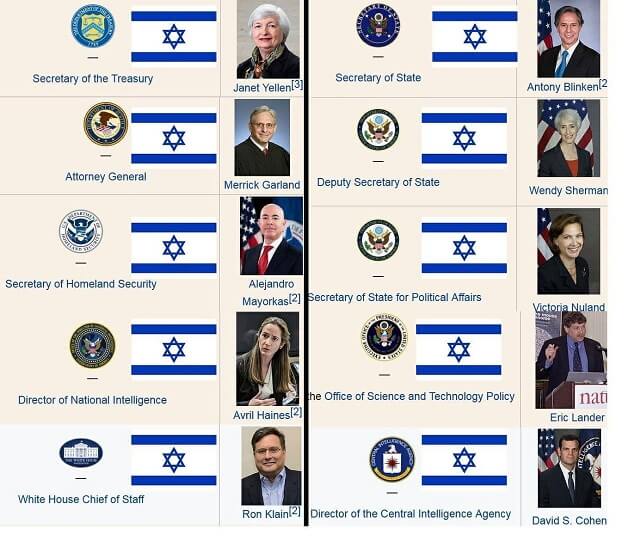 In a stunning upset, the Brotherhood of Locomotive Engineers and Trainmen (BLET), the 28,000-member union of railroad workers, has elected a new president. Eddie Hall, a local officer out of Division 28 in Tucson, Arizona, won against incumbent Dennis Pierce with 53 percent of the membership-wide vote. Hall will take office on January, pending official certification of the results, and will lead the larger of the two unions that make up the Teamsters Rail Conference.

In an interview, Hall said his election spoke to rank-and-file frustrations that leadership failed to listen to the membership throughout the negotiations. "We have a union, but [members] are not involved," he said. "I'm hoping to get out and listen to the membership."

In June, the BLET took a strike vote, its first such national vote in over a decade. Members returning ballots voted 99.5 percent in favor of striking.

For months, the BLET and other unions had pushed for fifteen paid sick days for railworkers. Currently, railroaders get none. In those final hours before their strike deadline on September 15, the union agreed instead to accept three unpaid sick days, with thirty days' notice, to be taken on a Tuesday, Wednesday, or Thursday.

As members grew frustrated with the stalled negotiation process, Hall's District 28 held a meeting where they voted to send a letter to Dennis Pierce "asking him to come down and, for lack of a better word, explain himself." Pierce headed to Tucson in February, and members weren't satisfied with his responses. That's when the district nominated Hall to run for BLET president.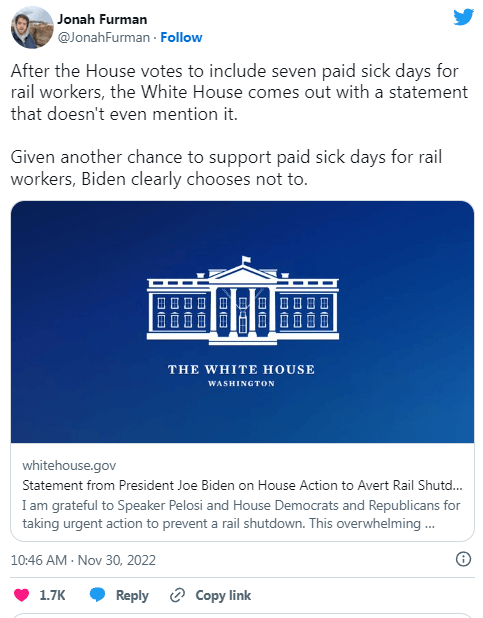 The shill Dennis Pierce undoubtedly deserved to lose his job, but bringing in the next guy isn't going to change much. The (((Democracy Class))) has given themselves the ability to totally strip away the leverage that the workers have, at least officially. Then they use this abuse of power to fuck these guys over.
They can't stop individual workers from walking off the job, and while I don't know much about the rail industry, I think you could probably shut the entire thing down just by having the right guys striking at the same time. The problem is coordinating this with everyone. If you don't have a union and people who have buy in, you can just be fired individually.
That's why the appropriate response is to get a guy in there who is going to say "fuck you, we're striking, come and arrest me Union Joe you fucking faggot," and do it anyway. Ultimately that's what these guys needed, but their leadership betrayed them, like always, and now they get to go back to their jobs with a measly 5% pay increase over four years, and no sick days.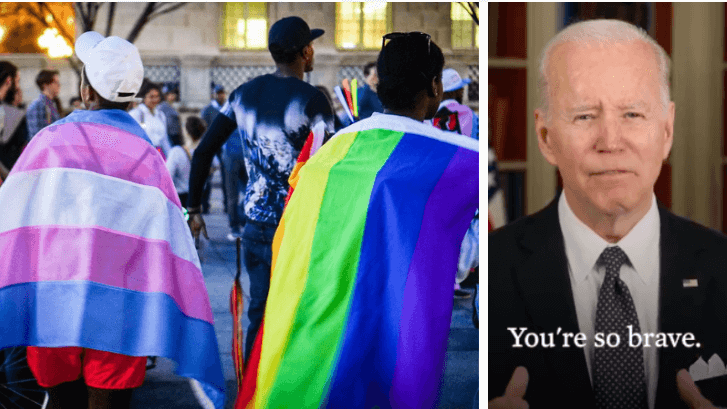 Fuck Joe Biden.