The Good For You singer posted a selfie to her 288 million Instagram followers on Monday showing off her cleavage in a low cut top made by Louis Vuitton – as she prepared to promote new new movie.

'Press day for Hotel Transylvania,' the 29-year-old actress and singer said. 'Who's going to watch January 14 on Amazon Prime Video?'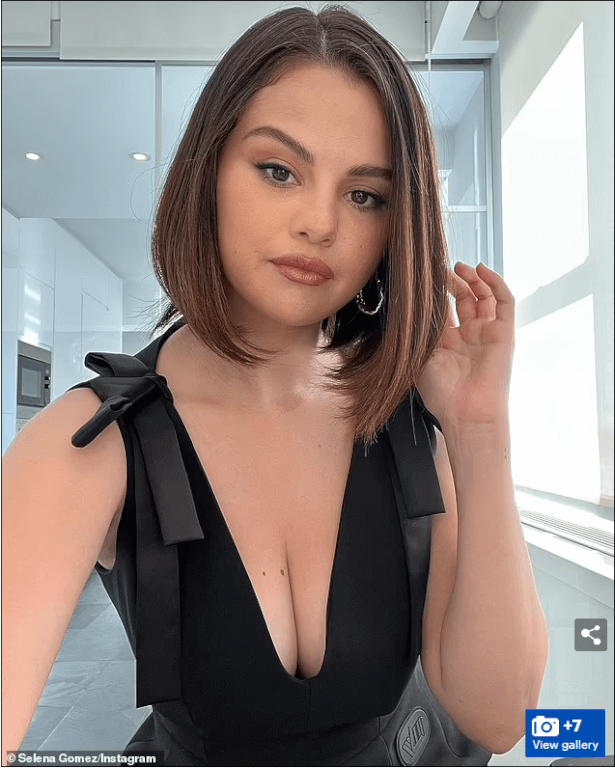 So we're just not going to talk about her face? I was never a fan of Selena Gomez, being too old and heterosexual to watch Disney. Frankly I never watched that channel when I was a kid, if it even existed.
Regardless, I knew what she looked like, and now she kind of looks like an alien that stole Selena Gomez's face and is walking around as her.
Selena tagged her stylist, Kate Young, in her post, as well as her hair stylist, Orlando Pita. The Rare Beauty creator also tagged her make-up line, showing her make-up artist, Hung Vanngo, used her own products to achieve the classic look.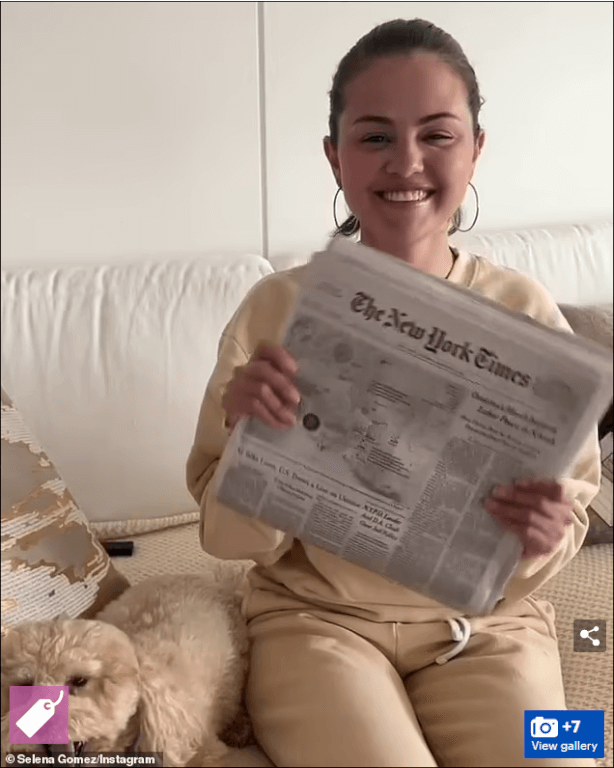 I know this is pretty rough, but is she really cute enough to be a glamour model anymore? I know I'm not the intended audience, but she looks like she's 29 going on 40. And considering that she's part Asian she's supposed to get really good aging genetics.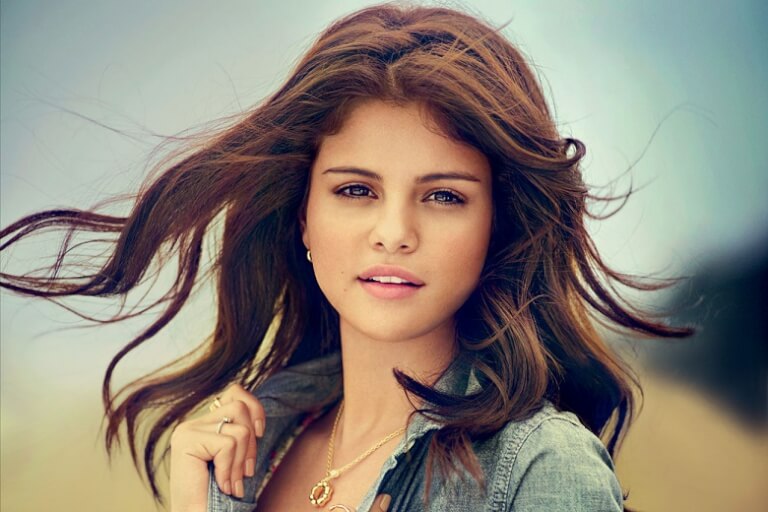 Sweetheart went from this to an HR Geiger creation in about 10 years.
Over the weekend, The Wizards of Waverly Place star penned a heartfelt letter praising her Rare Beauty team for successfully winning over 'skeptics who doubted their commitment.'

She began her full page ad in Sunday's issue of The New York Times by saying she spent the holidays reflecting on all that her company has 'accomplished' and their exciting 2022 plans.

Gomez recently spoke about the inspiration behind her line during an interview with InStyle, where she discussed how her interest in cosmetics stemmed from her younger years.
I found this advertisement she does for her own makeup line. She really does not look better in motion. It's like there's a certain puffy stillness to her face that gives away the botox injections.
Yes, I read one article by accident on DailyMail "Femail" and I've turned into a catty slut. But I'm doing this celeb e-drama ironically so it's fine.
Also, I still don't get "femail." I am aware that the wahmens who came up with that thought they were being extremely clever, but I don't see the "mail," part. Like, honey, you can't just substitute random words that sound the same as a "pun," you need to be riffing off something.
It'd be like if I said "I'm going two the store tooday so I can get my beauty products to tee hee!" There's no actual joke there, only some wannabe sloot who has realized that different words are pronounced the same.
Transcript:
There's so much pressure everywhere to be a certain way. And I feel like the word rare eliminates all of the perfectness. It's such a beautiful word, especially applying it to people. It's basically saying you are authentic and you are meant to be who you are and you are rare!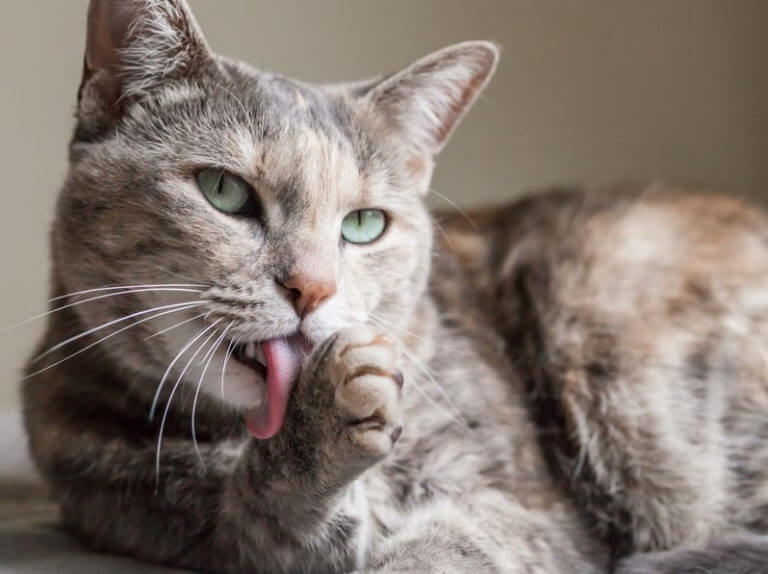 Go on wise one.
Rare is a brand that really is all about accepting who you are and loving who you are. However you look.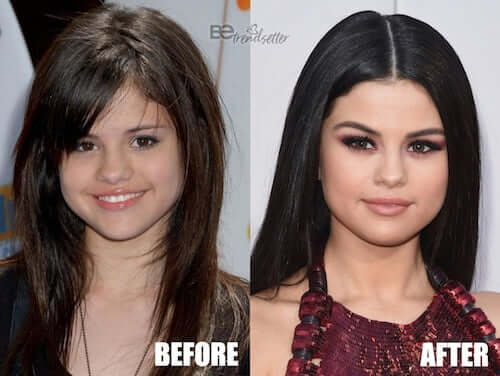 This is what wahmens are exposed to in 2022. Some broad whose face comes with a warranty lecturing them about how they should feel happy however they look while also buying makeup from them.