Peter Thiel is injecting $1.5 million into a seed round for a new conservative dating app called "The Right Stuff," a source familiar with the funding tells Axios.

The big picture: Conservatives have been aggressively building their own apps, phones, cryptocurrencies and publishing houses in an attempt to circumvent what they see as an increasingly liberal internet and media ecosystem.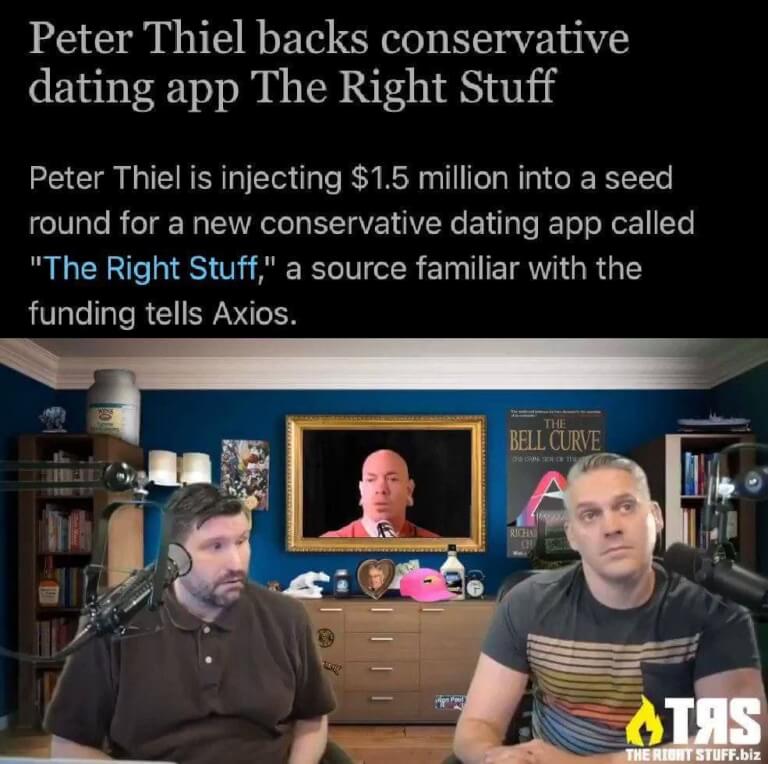 Absolutely shawking revelations.
While it isn't political itself, the app will be catered to conservatives living primarily in big, progressive cities.
Where, presumably, they can look for big progressive cocks as well.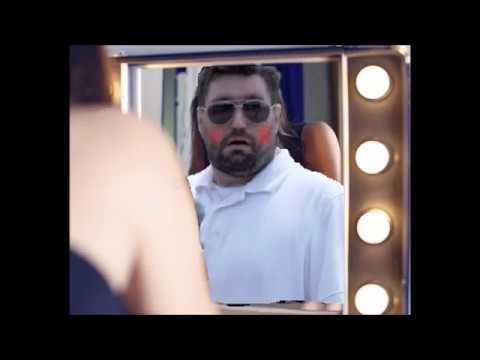 Par for the course for Moike "the Koike" Enoch. As always.
The app will be free for users to start, but eventually the company plans to introduce a subscription tier.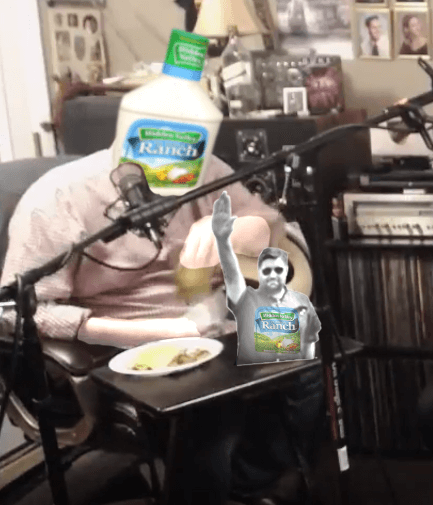 A subscription fee? Anything to pay for Mike Peinovich's nasty Ranch Habit. Sources close to TRS tell us that Mike has been going through 7 bottles of ranch per day.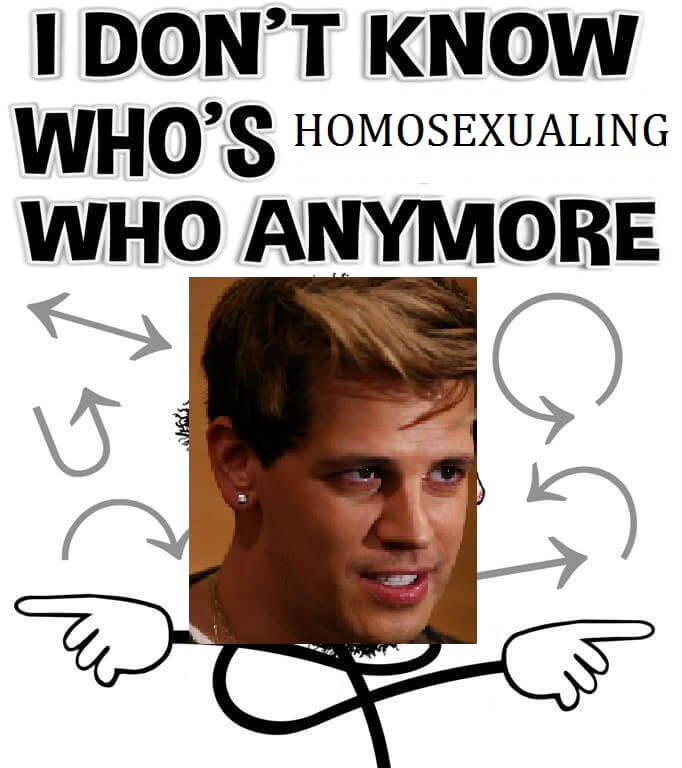 Grindr for Conservatives, also known as The Right Stuff, which you can find here, is the real goal of the National Justice Party. First it was their homosexual pool parties, which brave midget Andrew Anglin, in conjunction with swastika tattood nazi hunter Weev, courageously uncovered were taking people's real information. And by uncovered I mean they made up absurd shit that makes no sense at all.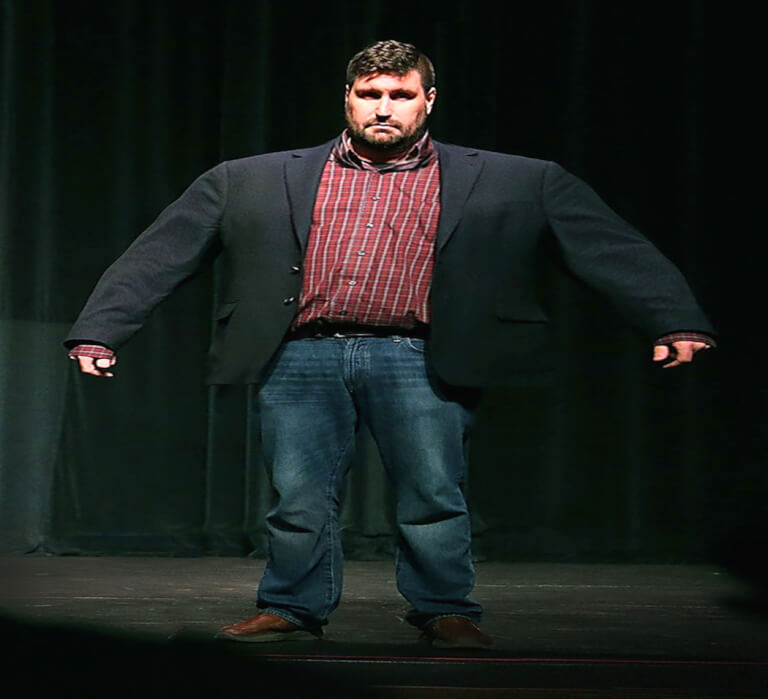 Between the lines: The person behind the app is former Trump political aide John McEntee. Asked for comment, McEntee said, "We're excited to launch The Right Stuff dating app this summer. Conservatives deserve an easy way to connect."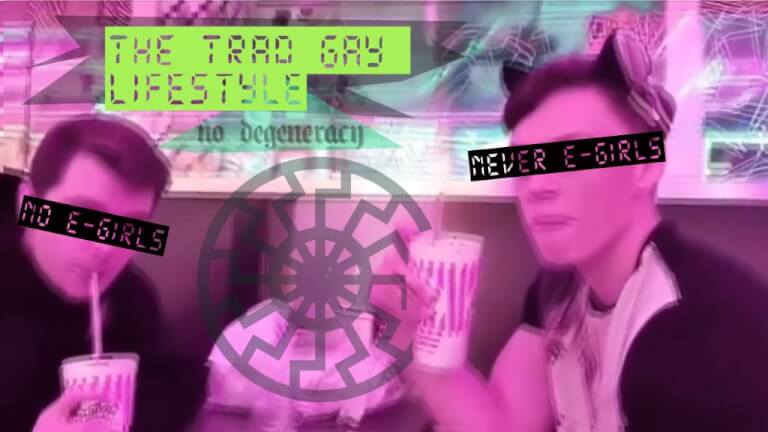 I think conservatives have been connecting just fine. Therefore there must be an alternate motive here from the NJP.
Look, these are not serious goys. They didn't even defend Harvey Weinstein.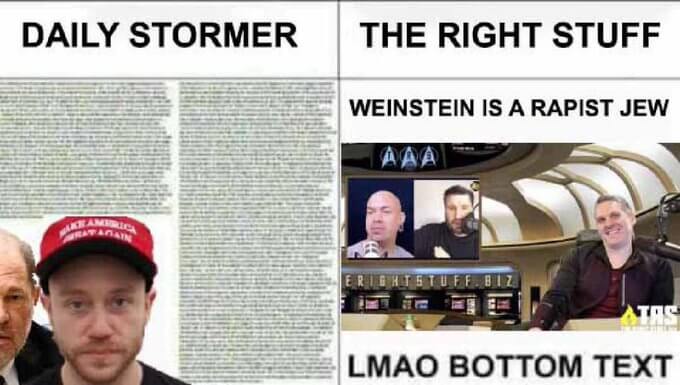 Stop supporting them.