In my last article I predicted that YouTube might strike my video down showing what appeared to be airstrikes on Ukraine. I found another good video, and tried uploading it.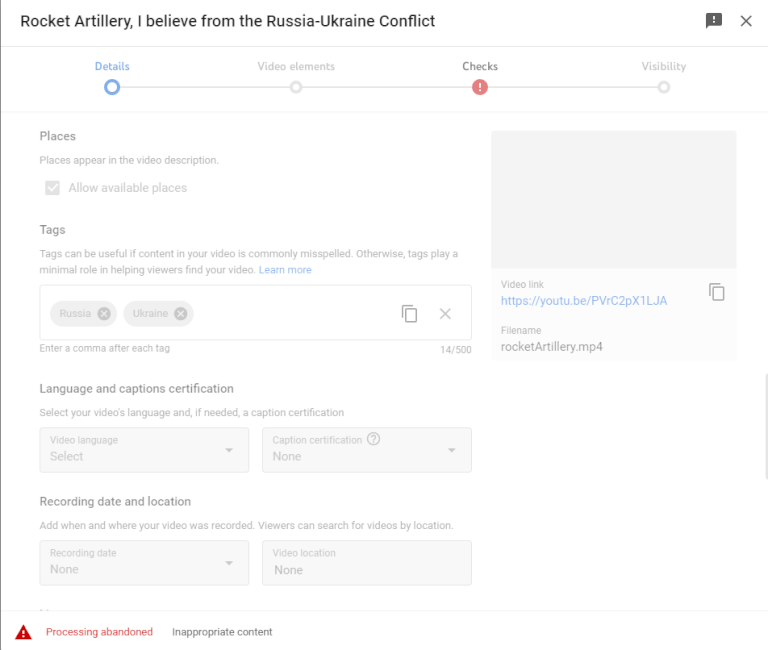 Lightning quick, the upload screen froze, and I was greeted with the above. You see, this video contained "harmful misinformation." I uploaded the video on BitChute, so you can see how ridiculous this was.
It's literally just video of rocket artillery firing. There is no dialogue. The title even makes it clear that I'm not sure where this video is from.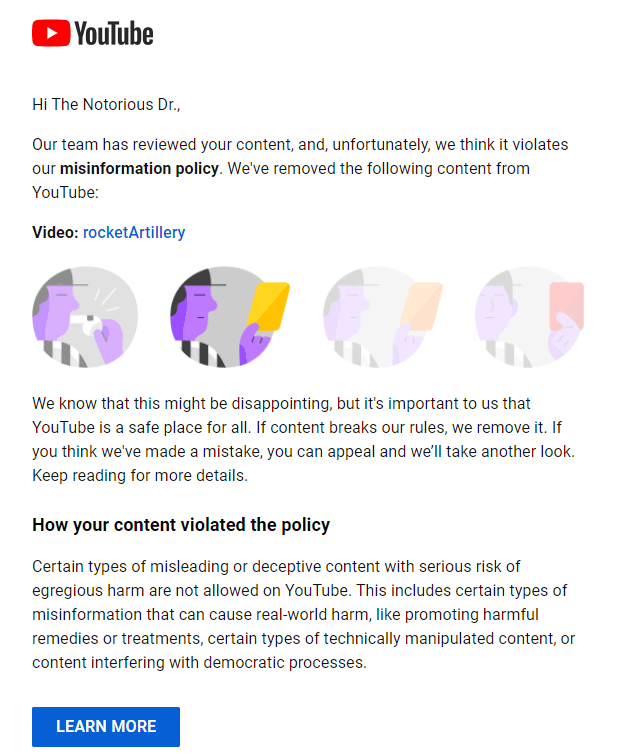 I was then sent this email. I've detailed the YouTube censorship process before, and it's not worth going over again. You have no rights, and they can arbitrarily censor you for any reason. The arbitration process is automated, and worthless.