Little Juan has been going through new twitter accounts like Ethan Ralph goes through a box of donuts. And he's done this to tinier and tinier audiences each time, to the point where I don't think he's hit 1,000 followers, or even 500, for his past dozen or so accounts.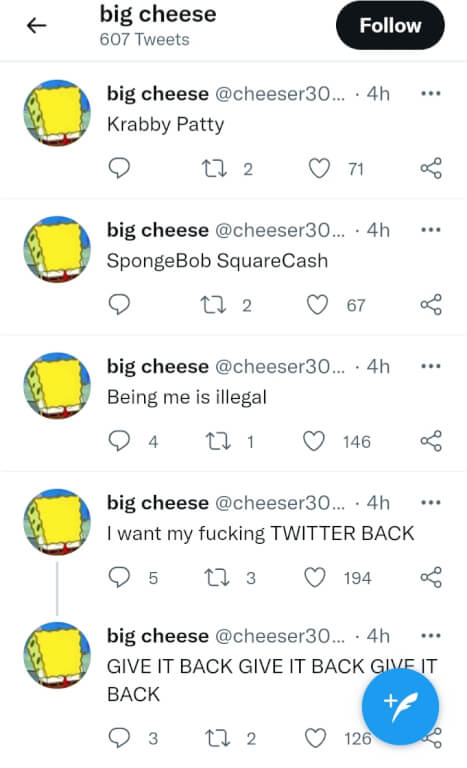 This one is older, because I can't be bothered documenting all this stuff. This is a passion project, Fuentes is a faggot. I can only find so much motivation to document him being a fag in every little which way.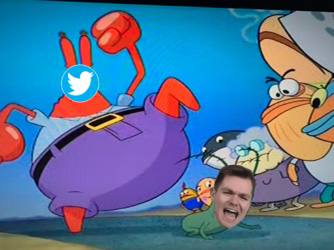 It's just been Total Pajeet Victory over little Juan thus far.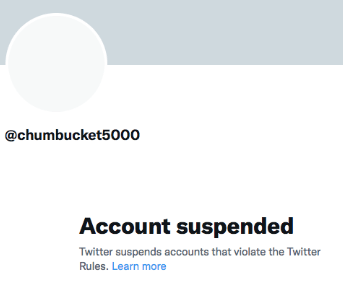 Although actually, I remember reporting this account of his. I remembered him saying that he supported doing things like this in the Metokur debate, so I thought why not. I'm pretty sure twatter didn't need my help, because I don't think he's had an account last longer than a week in 2022.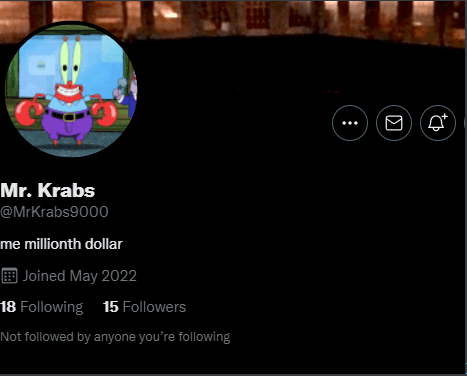 Being a serious guy he's made yet another Spongebob themed account, because this is what you need to take on the empire of ZOG. Tonight, little Nicky decided to make a video boasting about his Google popularity, and post this on said twatter account. Because, unlike us heterosexual lanklets, he is not a wigger, he has rap music blaring in the background. But you know how it is, that's how serious guys roll.
The video starts off normally, with narcissistic Fuentes going through Google trends comparing him to others.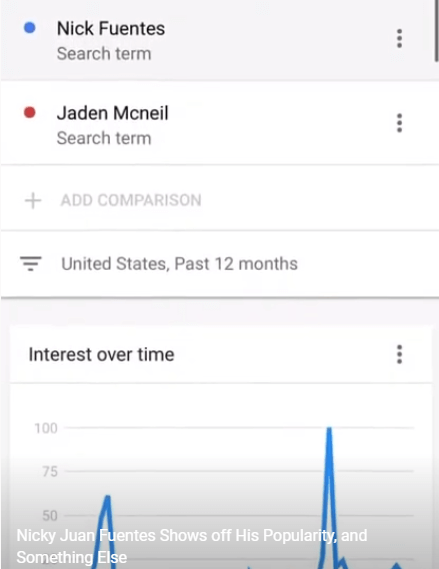 But some enterprising KiwiFarms user ChooChooCat noticed something odd about it, and posted the video to KiwiFarms.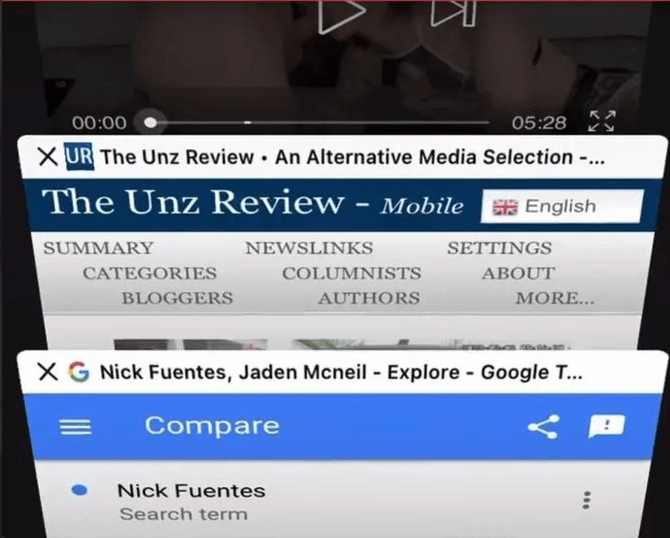 Yeah, Fuentes has porn on one of his phone tabs.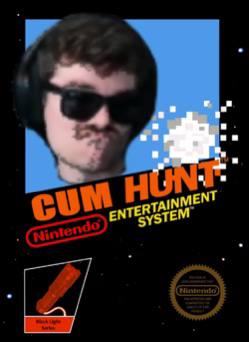 Finding out what kind of porn the catboi cocksucker is into is a bit like seeing a horribly mutilated body strewn over a street from a violent car crash. Utterly horrifying, and yet, I need to look.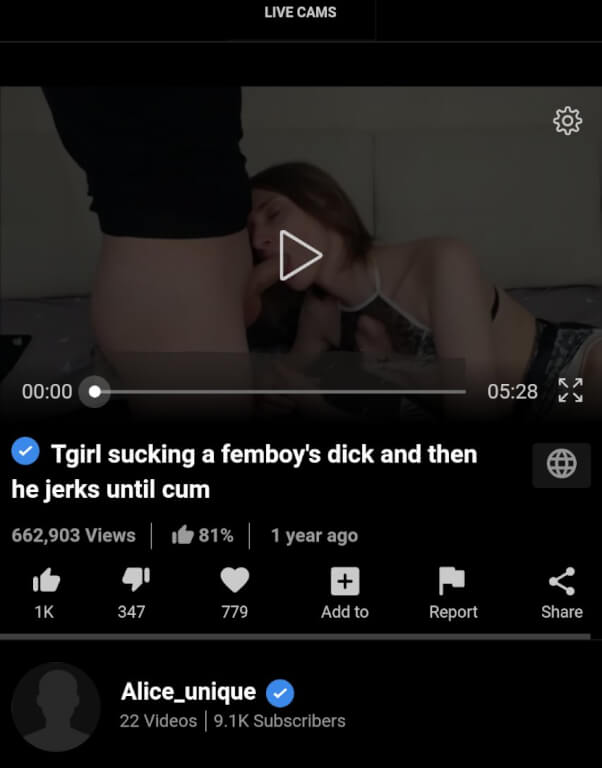 KiwiFarms user Meiwaku had the same idea, searched for "5:28 femboy sucking dick," and got the above. And yes, it's a tranny.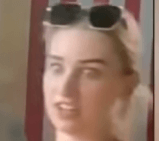 This is it ladies and gentlemen, the self-proclaimed saviour of the HuWhyte Race. Caught watching tranny porn on a video of his where he brags about his e-popularity to some ghetto beats.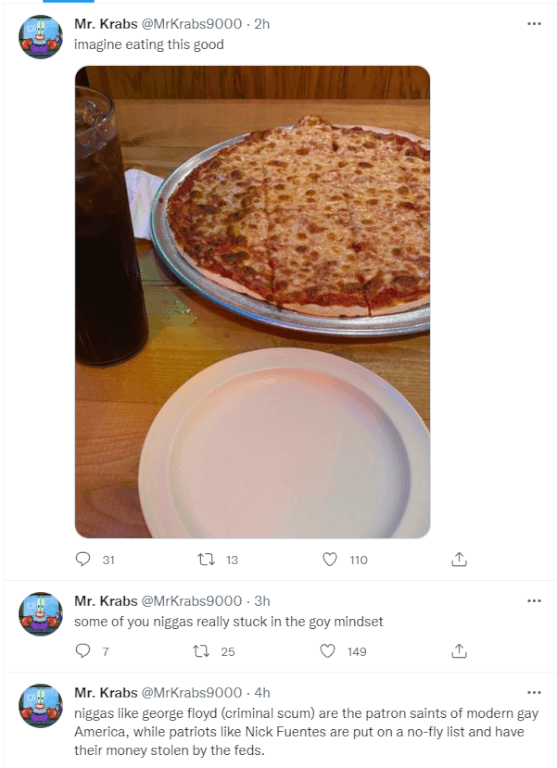 He deleted the video, and this is all that remains on his twatter. The femboy tranny porn is no longer. But yes, Nicky Fuentes was just caught looking at tranny porn.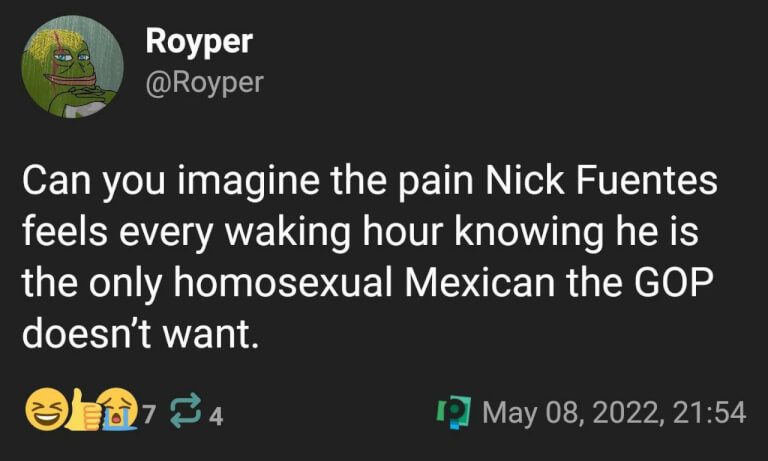 I said when I finished the original series in December 2021 on Fuentes that I was glad I got it done then, since I was worried the Catboi Cult would completely implode before I could finish. Well it limped along for longer than I anticipated, but oh my goodness has 2022 been a wild ride for these fags.
UPDATE: Fuentes deleted the account.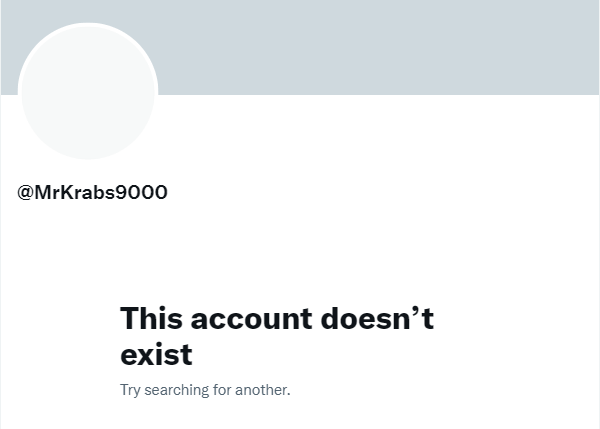 RedPillGaming has pretty much all the updates. You can follow him here on telegram. I'm signing off on this until tomorrow.