I announced my intention to be heading into downtown Vancouver in support of Paul Fromm and Monika Schaefer on this site. I didn't announce the time and location on this site, because I wasn't sure if Paul wanted that information known. In our interview he clarified that no, he would very much appreciate the event to be known only to private individuals, because they've had problems with antifa types before. Even if they don't show up, often they call the hotel or other institution hosting the event and tell them that they're hosting "KKK HuWhyte Supreemacists," or whatever, and that there will be trouble. Going to the RCMP has, in his experience, been of next to zero utility, so it's easier to simply have a small, privately known about event.
As a result, I found myself surrounded by about a dozen other people in a small conference room at the Lonsdale Quay Hotel in downtown Vancouver. After a bit of trouble parking, due to an unrelated event happening in the area, and then much more trouble finding the conference room, due to it being in a part of the hotel that appeared to be marked off for the general public, I got myself in there mingling with the crowd.
I'm not sure if I can say who I met there. While no one did anything wrong in coming, just the opposite, I don't want to violate anyone's privacy. I will say that I saw Monika Schaefer and Paul Fromm of course, with Alfred Schaefer making a guest appearance from Germany through Skype. He was there the entire conference, listening along, before giving a speech at the very end, just after Monika had finished talking.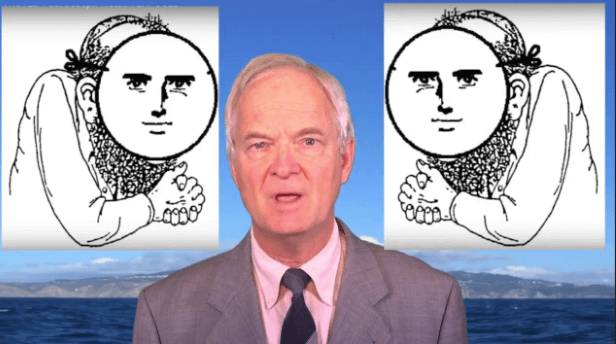 Although I actually didn't recognize him from the first few pictures I saw of him online, since he had the beard he has in this picture.
Alfred had just gotten out of prison on July 1st, and his speech was optimistic and to the point. He believes, as many of us do, that in Europe the upcoming hard economic times, especially if Russia cuts off oil and gas deliveries, is going to make for a situation very ripe for populist politics. The difficulty is of course logistical and legal, in getting out in front of the public and offering them the solutions.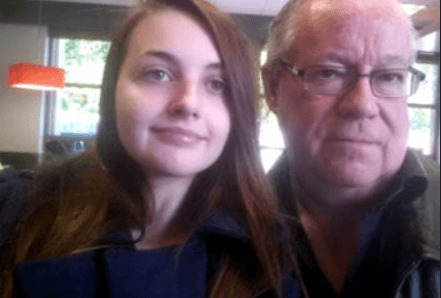 At some point about an hour in this guy showed up who seemed weirdly familiar to me. Making things a bit odder, he was the only non-White person there. Turns out it's Frank Raymond, author of the highly regarded fiction work "Sweet Dreams and Terror Cells." Here you can see him slapping some cuck back into shape.
Imagine if Dinesh D'Souza was actually based, and you've got Frank Raymond. He showed up a bit late, but spoke some words to us there in attendance praising Monika and especially Alfred for their perseverance in the face of massive oppression.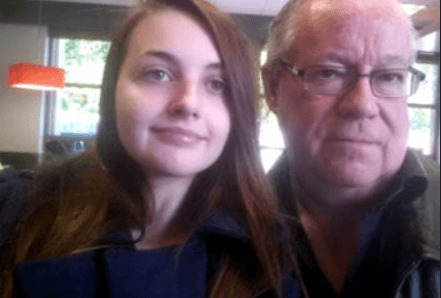 I didn't think it appropriate to take pictures of this event, for obvious reasons, but Paul Fromm started off the event with a very nice speech. As is something of a running theme with my interactions with Paul Fromm, there were some technical issues which delayed the event for about thirty minutes or so, but eventually we got going. While this is not a speech review, I did appreciate that his speech, while serious, wasn't some sort of Hollywood stereotypical "we here the White Race must be deadly serious at all times in the face of Schlomo, the physical manifestation of the devil," type stuff. Although to be honest, if someone actually said that verbatim, I'd instantly support them with all my heart.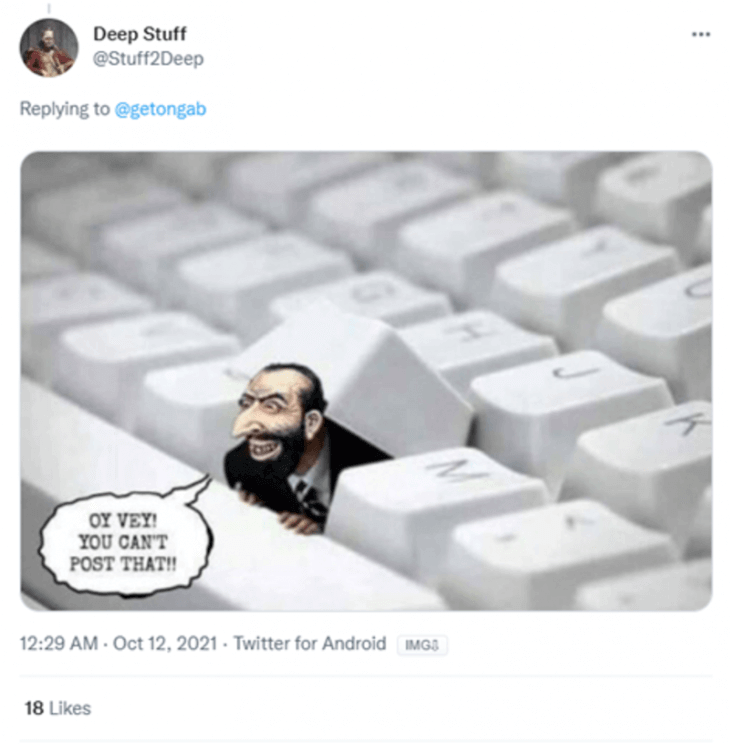 In particular I liked his comment on 911. Of course we know all about the dancing Israelis, or Lucky Larry Silverstein, but I'd forgotten about the third tower that mysteriously fell. As he put it:
And why'd that third tower fall anyway? Perhaps it was due to emotional attachment to the previous towers. It decided to show solidarity with them and collapsed.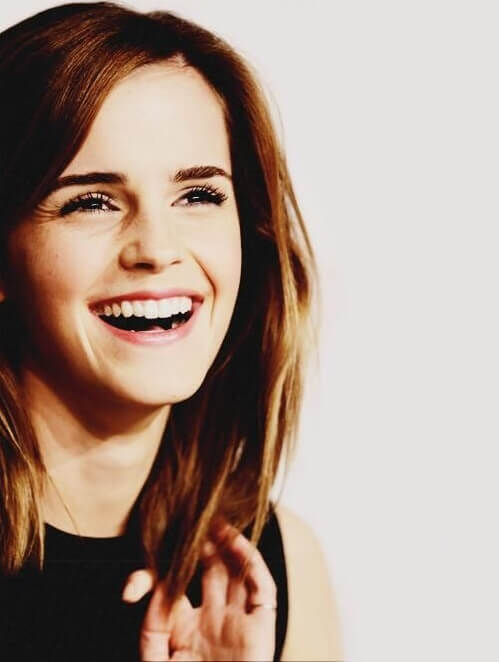 Most of his speech was directly relevant to the lampshadocaust, which he identifies as a state religion. After all, beliefs that have no evidence are religious beliefs, not factual ones. As the TRS guys have shown, you will never get the Lampshade Liars to debate you. That's because the truth is on the goyim's side, and only censorship can keep this ludicrous slander alive.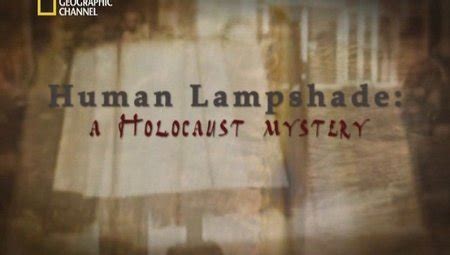 Fromm's speech was quite long, and I didn't want to be on my phone the entire time making notes, but he did mention two lawyers, Doug Christie, the defense for Ernst Zundel, and (((Josh Rosen))), a lawyer for the CJC and someone I believe was on the other side of that very trial. Rosen also defended Paul Bernardo, a notorious violent rapist who raped and murdered three young girls in the 1980's. And yet (((Rosen))) never had any doors close for him in the legal profession, as opposed to Doug Christie.
Christie had a clear in with Con Inc, as a hotshot young up and coming lawyer. He was told explicitly that he was on a fast track to the judiciary, and he was approached by the Progressive Conservatives to potentially lead the entire party.
Instead, he defended Ernst Zundel. And he didn't just defend him, he destroyed the opposition in those trials. While Zundel ultimately lost both cases, before winning both on appeals, Raul Hilberg, the lead "expert," testifying on behalf of the Lampshade Liars, ragequit from doing trials ever again after getting destroyed by Christie up on the stand. 
I can't find the TRS episode where they go into this trial, although this Strike and Mike might be a good listen. I remember them going into an exchange that was something like this.
Christie is cross-examining Raul Hilberg.

Doug Christie: Do you have literally any physical evidence of these supposed gas chambers?

Raul Hilberg: Gee I'm just pulling a blank here. I mean I don't know what to say. I'm stumped. I just, gosh, not really sure there is any evidence.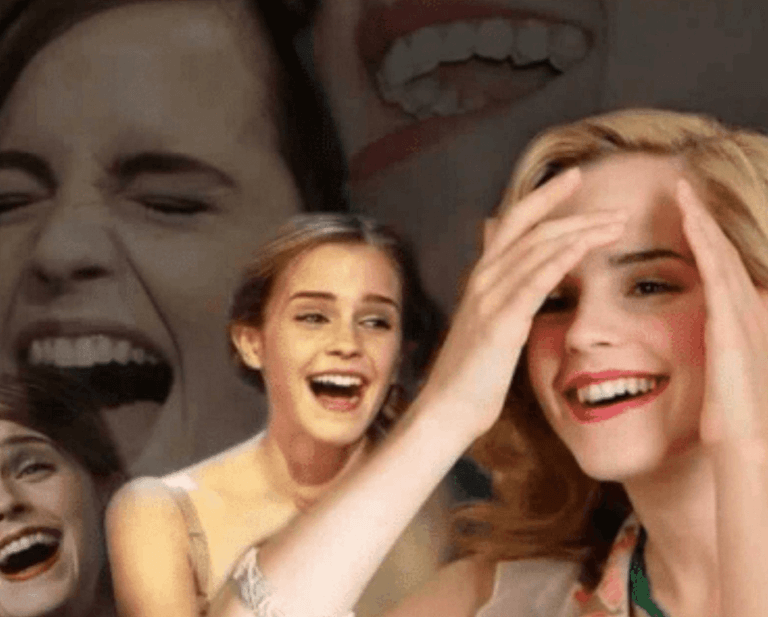 Fromm passed the baton to Monika, who went into her own speech, mostly delving into Alfred's life, as well as their relationship together. I did appreciate her point about Alfred getting lost at sea in his youth, due to a broken rudder, at which point he was forced to find a way, however hopeless, to save himself. I don't want to cover too much of Monika's speech, because I don't have it recorded, and she retreaded much of the same ground as she did in her interview with yours truly. 
Fromm presented Doug Christie's "George Orwell Free Speech Award," to the both of them, and that was it. I was invited to a BBQ they were having afterwards, but politely declined to head home. 
Downtown Vancouver is a solid hours drive for me, and unfortunately, I'll be spending another two+ hours on the road tomorrow as I'm going into downtown Vancouver for another event, this time run by "Billboard Chris," the father who's been raising awareness of the child tranny issue for a while now.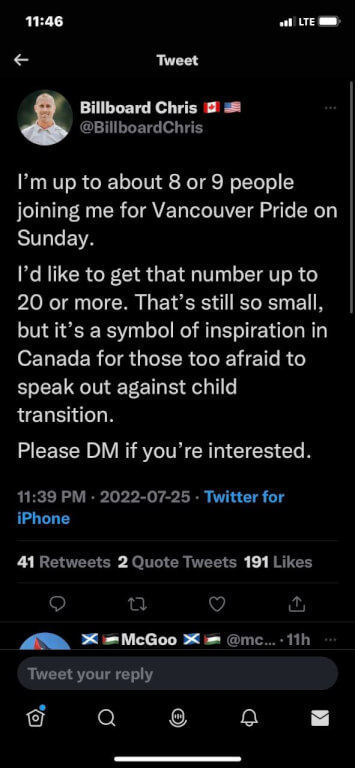 I'll be making an announcement of this on the site. But the point is that you might see some dip in content for the weekend due to this.