It's the current year, you're gonna see more stories like this. Read the bold, skim the rest.
It was recently revealed that in 2021, a judge thwarted the deportation of a South Sudanese man who is now charged with second-degree murder.

According to the Ottawa Citizen, Yohanna David Chol was charged in relation to the shooting of 36-year-old old Vuyo Kashe last week and he held prior convictions which led to him being found a present danger to the public by authorities.

Chol, who is not a Canadian citizen, is a refugee who first arrived in Canada in 2003. Since then Chol has accrued a list of criminal offences leading to the Ministry of Citizenship and Immigration to strip him of his permanent resident status.

His criminal record includes assault, drug trafficking and obstructing a peace officer.

Authorities have attempted to have Chol deported from Canada for some time now and in Nov. 2021, he was finally scheduled to be removed from the country the following month. Prior appeals with the ministry by Chol citing his mental health issues in South Sudan went unanswered.

After taking the case to a federal court last year, Justice Sébastien Grammond ruled that Chol could remain in Canada pending further consideration of his case citing his mental health status and the state of prisons in South Sudan.

"In light of the evidence reviewed above," Grammond wrote, "I have no difficulty finding that Mr. Chol's removal to South Sudan would expose him to irreparable harm."

According to Grammond's decision, although Chol continued to pose a threat to public safety, his rights needed to be considered also. 

"(Removal) must be balanced by the need to ensure that foreign nationals not be removed to countries where they are at risk of inhumane treatment or death," wrote Grammond. 

"The public interest is not served by short-circuiting the safeguards aimed at ensuring everyone's right to life, liberty and security of the person. The removal officer unreasonably failed to take into consideration evidence of a risk of death or inhumane treatment."
Before I continue, I do need to correct one small thing. This picture is not of Yohanna David Chol. I can't find any pictures of him. Instead, it's a picture of Vuyo Kashe, the true blue Canadian who he murdered.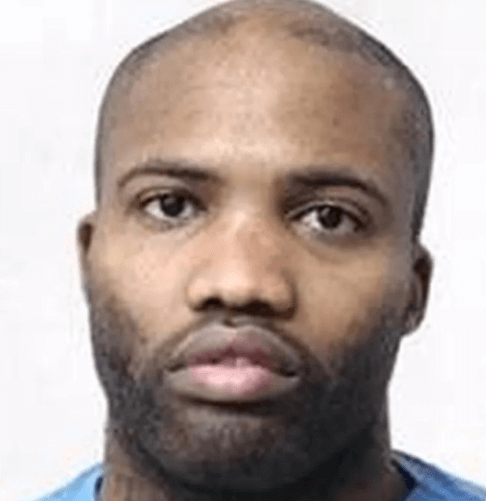 There are multiple levels of clownworld in this, but while Vuyo Kashe had no real business being in our country, he also didn't deserve to be murdered by this Sudanese loser. And make no mistake, "Justice" Sebastian Grammond most definitely would not have had a problem with a real Canadian being murdered by this Third Worlder.
Speaking of, can we get a physiognomy check please? This man looks like he smells like pee.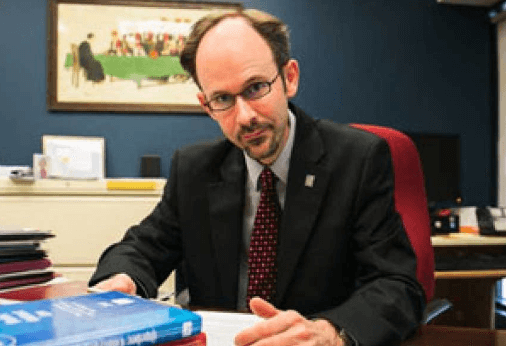 Other pictures of him do not particularly change my impression. Jaime, can you find something else on this cunt, to give us some context please?
The Federal Court of Canada says it has issued a ruling in Cree and Dene — the first time it's done so in an Indigenous language.

Justice Sebastien Grammond wrote about the importance of including the two languages in a ruling last Friday that overturned the suspension of a First Nations band councillor in Fort McMurray, Alta.

A summary of the ruling was written and recorded in Cree and Dene, which are the languages of the parties that were involved.

"The Federal Court is committed to being more accessible to Indigenous people when they wish to bring legal disputes for resolution by the court," wrote Grammond.

Grammond thanked the "language keepers" who assisted with preparing the summary in Cree and Dene.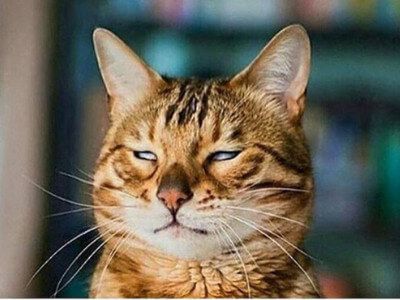 Skipping forward, what was this case about anyway?
The case involved Samantha Whalen from the Fort McMurray 468 First Nation who was suspended by her council colleagues. They had concluded she had engaged in wrongful conduct, including the disclosure of financial information and her participation in a blockade of a First Nation's business.

Whalen argued that the council didn't have the power to suspend her and the Federal Court agreed.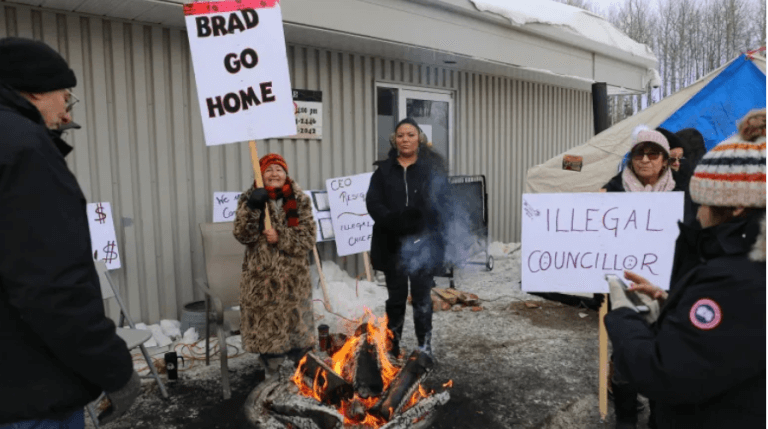 In fairness, that particular ruling may well be correct. Samantha Whalen was protesting the theft of funds by the Chief of that tribe, and my money is on her being correct. She was then punished by them through being removed from her position. Grammond ruled they don't have the authority to do so, and that certainly sounds plausible. I just wanted to focus on his cloying and self-satisfied way in which he pats himself on the back for doing this ruling in Cree, when literally every single person involved speaks English just fine. And frankly, they look pretty White to me anyway.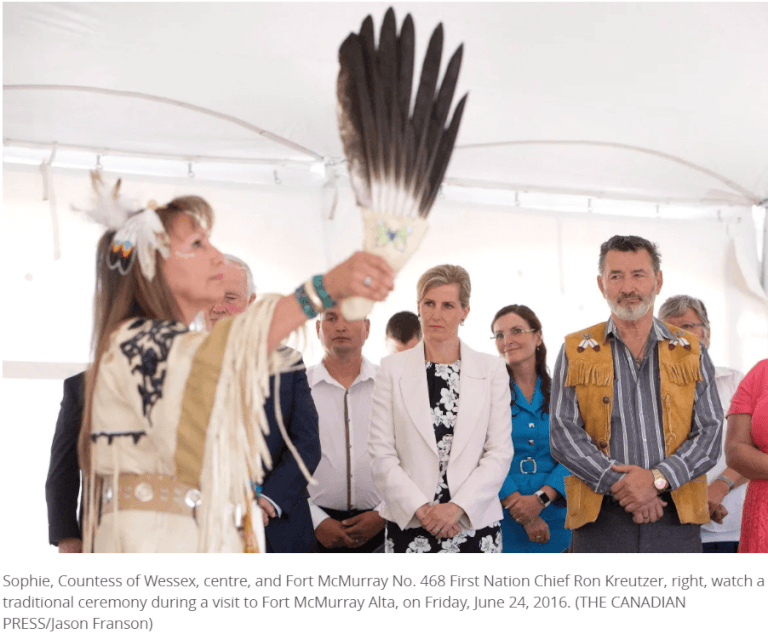 I'm not saying that I can't tell, I'm just saying that these people have been bleached almost beyond recognition, and yet they maintain being Aboriginal because of the privileges they get from Native Status.
Anyway, I went and looked up Sebastian Grammond's bio on the federal government website.
Sébastien Grammond was appointed to the Federal Court on November 9, 2017. Prior to his appointment, he had been professor and dean of the Civil Law Section of the University of Ottawa. His research dealt with the legal recognition of Indigenous identity, Indigenous legal systems and contractual justice. He is the author or co-author of six books and numerous articles about Aboriginal law, constitutional law and contracts, including Identity Captured by Law: Membership in Canada's Indigenous Peoples and Linguistic Minorities (2009), Terms of Coexistence: Indigenous Peoples and Canadian Law) (2013 and Quebec Contract Law (2nd ed., 2016).

After studies in engineering, he obtained an LL.B. and an LL.M. from the Université de Montréal, as well as a doctorate in law from the University of Oxford. He clerked for Chief Justice Antonio Lamer of the Supreme Court of Canada. He then practiced law with Byers Casgrain (now Dentons Canada) in Montreal and continued to practice in parallel to his academic career. He was a member of the Quebec and Ontario bars. He argued several major constitutional law and civil law cases before the Supreme Court of Canada and many other cases before trial and appellate courts.

His pro bono advocacy led to a historic judgment of the Canadian Human Rights Tribunal, with respect to the discriminatory underfunding of child welfare services in First Nations communities, as well as legislative reforms regarding child welfare, customary adoption and the rights of victims of sexual assault.

He received the Quebec Bar Merit Award, the Mundell Medal for excellence in legal writing, the Ontario Bar Association President's Award and the Rights and Freedoms Award of the Quebec Human Rights Commission. He is a member of the Royal Society of Canada.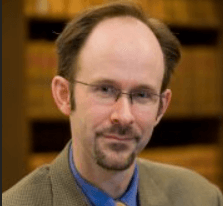 Judges are political activists. Don't ever let anyone gaslight you into thinking otherwise. They're also disgusting looking weirdos who look like they're into every weird sexual perversion you've ever heard of, and a great deal that you haven't.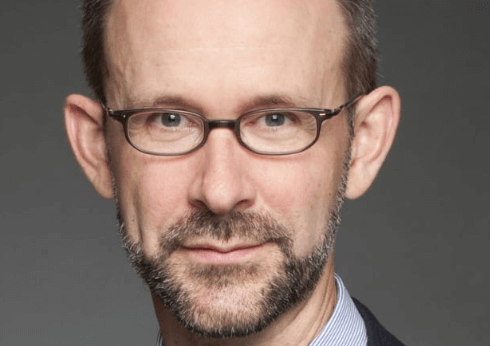 Sebastian Grammond's "reasoning," is that since people might get killed by the Sudanese government, we have no right to deport those people. This "reasoning," is so utterly ludicrous that to even take it seriously is to on some level legitimize this as serious legal theory that needs to be debated, as opposed to mocked. But it is precisely because he would give Globo Homo Schlomo these types of rulings that he was made a judge.