My name is Ariel Koren. I am a Jewish Google worker who has worked at Google for over seven years. I feel so grateful to over 700 Googlers (alongside 25,000 people externally) who recently signed a petition calling on Google to rescind its act of retaliation against me for protesting Google's Project Nimbus—a $1.2 billion dollar contract between Google, Amazon, and the Israeli government and military.
Thanks, Koren.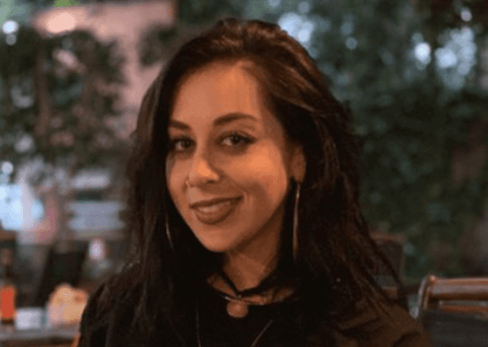 I suppose there are certainly worse things she could be doing, like what she's done facilitating Guatemalan "migrants," into America.
In 2018, a caravan of Central American migrants approached the United States through Mexico, stoking both fears and compassion. 

Ariel Koren, an interpreter who was translating for separated families near the U.S.-Mexico border at the time, saw a bureaucracy intent on discouraging immigration by making the process nearly impossible for non-English speakers. She called it "language violence."

The 25-year-old, who was living in Mexico City, had taken time away from her job working for Google Translate to focus on her activism. With fellow Google employee Fernanda Montes de Oca she founded Respond Crisis Translation, which has become a global network of 2,000 volunteer translators and language activists working to provide translation and interpreting services to asylum seekers, mostly those stranded along the U.S. border.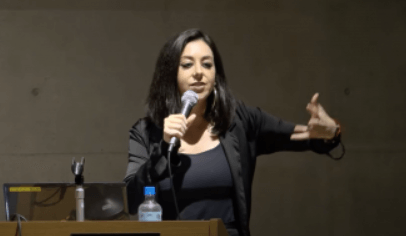 Koren isn't /ourgirl/ to say the least. What she can be is useful in showing the anti-goy bias of Google, by pointing out them stomping on the heads of Palestinian activists just like they do to White People.
Due to retaliation, a hostile environment, and illegal actions by the company, I cannot continue to work at Google and have no choice but to leave the company at the end of this week. Instead of listening to employees who want Google to live up to its ethical principles, Google is aggressively pursuing military contracts and stripping away the voices of its employees through a pattern of silencing and retaliation towards me and many others. Google is weaponizing its DEI* and ERG* systems to justify the behavior, so it is no coincidence that retaliation has disproportionately impacted women, queer, and BIPOC employees. *[DEI = Diversity, Equity, Inclusion; ERG = Employee Resource Group].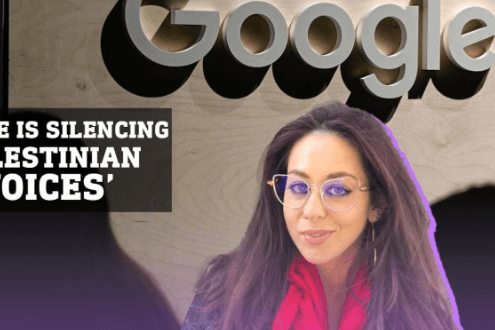 Google secretly hates brown lesbians. You heard it here first.
I have consistently witnessed that instead of supporting diverse employees looking to make Google a more ethical company, Google systematically silences Palestinian, Jewish, Arab, and Muslim voices concerned about Google's complicity in violations of Palestinian human rights — to the point of formally retaliating against workers and creating an environment of fear. In my experience, silencing dialogue and dissent in this way has helped Google protect its business interests with the Israeli military and government. I encourage Googlers to read up on Project Nimbus and to take action at go/Drop-Nimbus.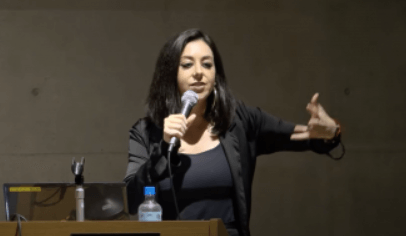 Finally Koren gets to something actually truthful. No, Google doesn't discriminate against coloured rug munchers… unless they get uppity towards Israel. Their policies towards border invasions by Squatemalans is exactly the same as Koren's.
However, their policy towards the Palestinians is at least different than what Koren's stated policies are. Whether she's doing all this to get out in front of the goyim's response to the ongoing slow genocide of the Palestinians, or is actually genuine is anyone's guess.
Project Nimbus will demoralize and agonize the many Googlers who truly believe and stand for Google's mission and values.
The stated values of, what, no borders no nations fuck deportation except for the jew ethnostate of occuped Palestine? Yeah, if you're a true believer in Globo Homo you might be a little surprised that Jewgle is supporting Israel so completely. But Google's actual mission and values is "we must secure the existence of our people, and a future for heeb children."

Koren links to the above video, although I will note that it is still available on YouTube, unlike any genuine grassroots Palestinian activists, or myself. In fact that channel is "Jewish Diaspora in Tech," so consider this the most tepid criticism of Google you could possibly have.
As stated on their website, Jewglers is the internal group intended to support "all Jewish people at Google."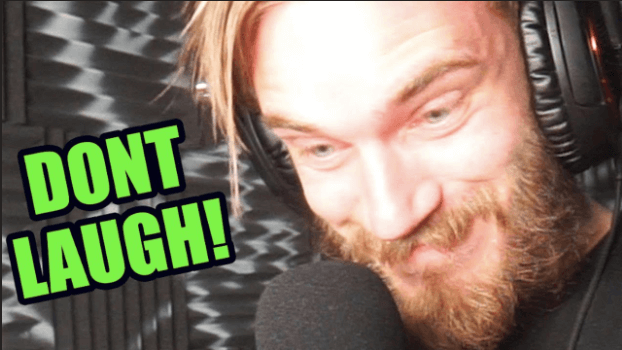 It is one of several such groups meant to represent employees with a shared identity, and was chartered as a space where all Jewish Googlers can connect, and, if necessary, address discrimination in the workplace. However, in practice, this group is systemically functioning as an outlet to drive forward right-wing ideologies under the guise of promoting diversity. Using its platform and access to Google's DEI and HR leads, the group has systematically weaponized the control granted to it by the ERG structure to silence the voices of Googlers who support Palestinian freedom. Google leadership relies on this structure to avoid the actual work of listening and responding to its employees who are seeking to hold Google accountable for its relationship with the Israeli government and military.More on this below: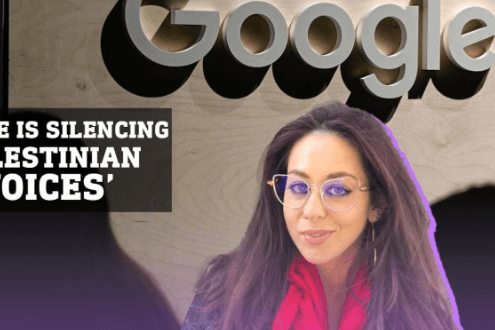 Koren to her credit does give numerous egregious examples of Google, a supposedly left-wing institution, using its immense and illegitimate power to shut people up who get too uppity towards Israel. She calls this "right wing ideology," but it's really just another manifestation of the zionist agenda. Koren gives off the impression, however accurate, of being a Jew who doesn't really get it, and is confuzzled as to how this "far-left" organization can do all these "far-right" actions in support of an apartheid state that regularly flat our violently racially cleanses the Brown People.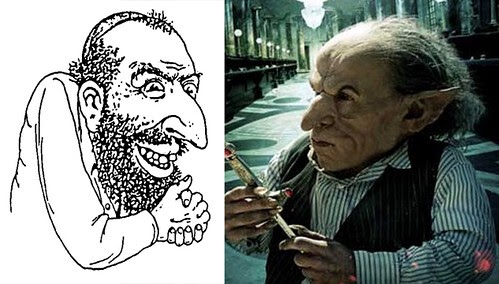 It sure is a real mystery, isn't it? Maybe we can get Bari Weiss, Juden Peterstein, and Ben Shapiro to deride this left-wing "cancel culture," we see from the Jewglers. I wouldn't hold my breath on that one.