Before we get into it, Vice gave Eric Striker a nice shoutout.
Vice:
As West doubles and triples down on his antisemitism, his far-right fanbase grows louder, more excited—and more emboldened in their own bigotry. 

"Now Jews have to make the tough decision of taking down the most famous Black man in America's interview exposing Jewish power or leave it up on youtube as damage control. If they take it down, they only prove him right," Eric Striker, a far-right propagandist who marched in Charlottesville in 2017, wrote on Telegram to his 16,000 followers after the Drink Champs interview. 

"Kanye West is 100% right and has my full support," Striker continued. "He is calling for celebrities and politicians to come out and talk about Jews in public like they do in private."
Attaboy Striker. Love ya bud.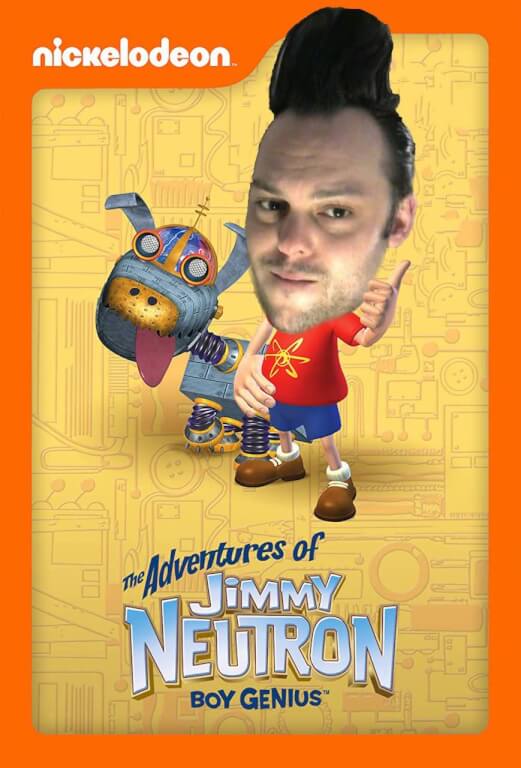 Pretty miffed that Vice never calls on me as a far-right extremist Hitler Worshipper who's taking advantage of some situation to push my evil politics. I can't wait until I see "Timothy Coish of the Daily Rake, a far-right site that has praised Kanye West and Adolf Hitler, was quoted as saying 'Wakandian Prince Kanye West Vows to Exterminate the Heeb Problem,' to his 1,500 followers on telegram." To all of you reading this who share my dream, follow us on telegram and Poast and bump those numbers up. I figure when I hit 5k I'll be officially important enough to slander.
The mother of George Floyd's daughter has launched a $250 million legal bid against Kanye West after his controversial comments about his death.

West claimed that Floyd, who was murdered by Minneapolis cop Derek Chauvin in May 2020, died after taking fentanyl and the police officers knee 'wasn't even on his neck like that'.

Now Floyd's family have issued a cease-and desist letter to West, 45,  for the comments he made on the Drink Champs podcast, which has since been deleted. 
Hey, hold on a second. Didn't Kanye pay for this child's education or something?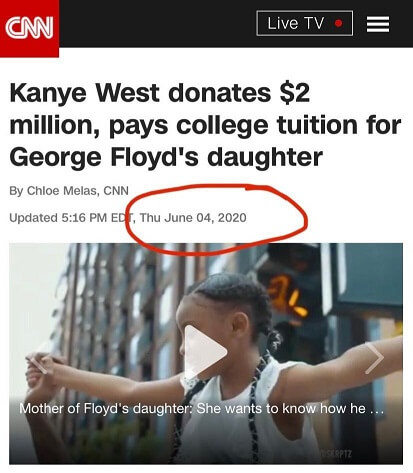 Yes, he did, but this Ungrateful-American just decided that they were going to ignore all of that and sue the guy who literally gave them charity for $250 million. Shameful.
Roxie Washington, the mother of Gianna Floyd, claims in the lawsuit that West made 'false statements' about George to 'promote his brands'.

The lawsuit also claims that he made the comments to 'increase marketing value and revenue for himself, his business partners, and associates.'

Civil rights activist and attorney Lee Merritt first hinted at a potential lawsuit on Sunday, despite conceding that it is impossibly[sic] to defame the dead. 

Lawyers say that West used 'malicious falsehoods' about Floyd to profit from his death and the families trauma.
First of all DailyMail, you are a big boy site. You should not be having such basic errors in your writing. I have plenty spelling and grammatical errors, but I don't even have a copy editor.
Secondly, the case seems ridiculous on the face of it. Kanye West clearly has not materially benefited from naming Der Juden in public. And the Black lawyer Lee Merritt has already admitted that you can't defame a dead person, so good luck finding a victim.
Nuru Witherspoon, a partner at The Witherspoon Law Group who is representing the family, said in a statement: 'The interests of the child are priority.

'George Floyd's daughter is being traumatised by Kanye West's comments and he's creating an unsafe and unhealthy environment for her.'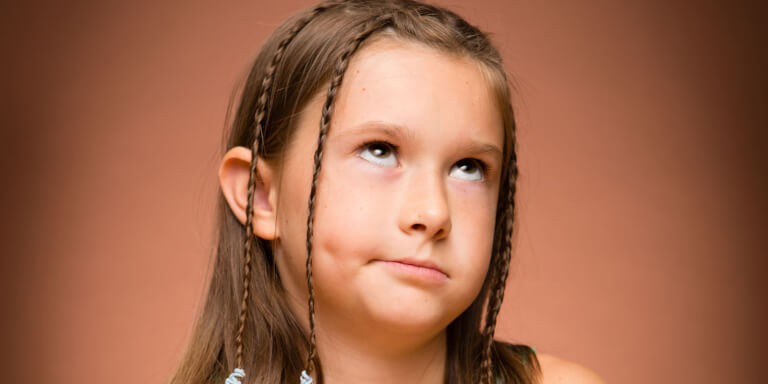 There was some speculation by the TRS crowd that this was how the Nose-Americans were going to set about breaking this buck. Personally, while I strongly suspect lawfare will be at least part of the Kaplan crowd's strategy, this seems more like Laquiavious the Lawyer decided to freestyle. I don't think this is really all that serious of a political move.
Floyd died because Chauvin had pressed his knee to Floyd's neck for nine-and-a-half minutes as he shouted 'I can't breathe.' 
IF HE CAN SAY "I CAN'T BREATHE" THAT MEANS THAT HE CAN BREATHE OH MY FUCKING GOD THE PROPAGANDA IS SO FUCKING STUPID I SWEAR TO GOD I CAN'T TAKE IT ANY LONGER.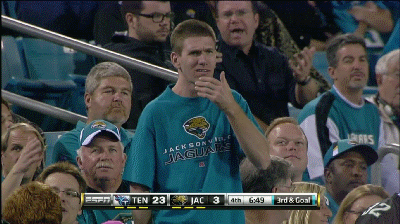 West made the wild claims during an appearance on Revolt TV's Drink Champs podcast, and  made several other controversial statements in the latest of his outbursts. 

He made the claim about Floyd's death while giving a glowing review of the Candace Owens documentary The Greatest Lie Ever Sold: George Floyd and the Rise of BLM.

The rapper said:  'They hit [Floyd] with the fentanyl. If you look, the guy's knee wasn't even on his neck like that. 

'They said he screamed for his mama; mama was his girlfriend. It's in the documentary.'   
Good point Kanye. If you're screaming for anyone then you're not being choked, ffs. Anyone who has ever done BJJ or any sort of submission grappling knows this. It's common sense.
Also, WTF is this "nine minute choke," thing about? You can choke someone out in seconds. There's no technique for slowly choking someone out over a nine minute period of time. And even if they went out, you go out long before you actually die, so he would have just come back to life.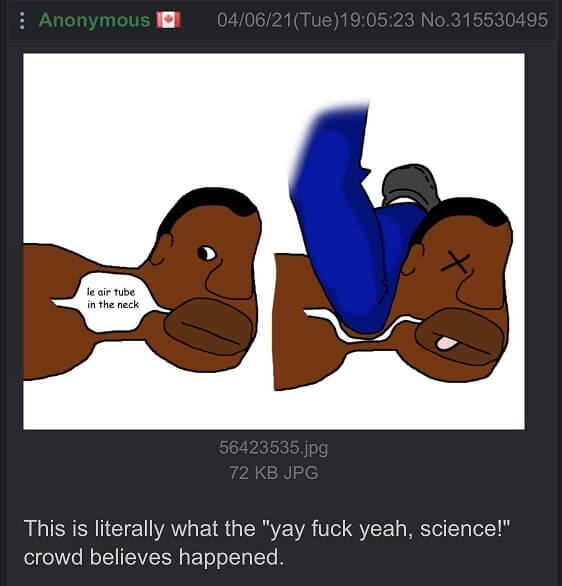 Or at least he would have if he didn't have enough fentanyl in his system to murder a humpback whale, which is what actually killed him.
The Hennepin County Medical Examiner believed George Floyd had a "fatal level of fentanyl" in his body, according to court documents filed Tuesday in relation to the case against the four Minneapolis police officers charged in his death.

Toxicology findings revealed "a fatal level of fentanyl under normal circumstances," the filing read, citing Baker.

"[Baker] said that if Mr. Floyd had been found dead in his home (or anywhere else) and there were no other contributing factors he would conclude that it was an overdose death," the June 1 memo added.
Anyway, in the DailyMail article screencaps we can see this Lee Merritt lawyer's twitter handle is @MerrittForTexas. This indicates that he has some electoral aspirations, although I couldn't find any specific campaign linked on his twitter account.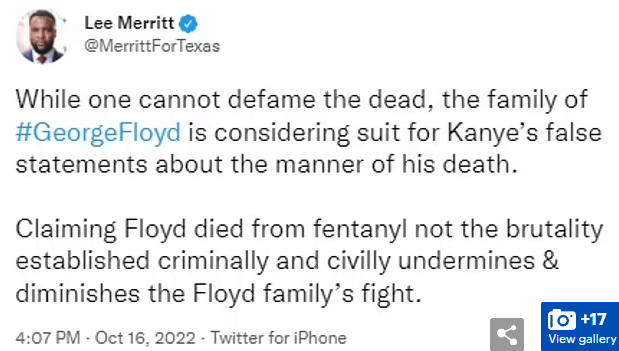 Anyway, I think /Our Wakandian/ is going to be facing much more serious political attacks in the future. His deplatforming from JP Morgan Chase bank was just the beginning if he refuses to cuck.