We've started referring to "child pornography," as "child sexual abuse material." We may have to do much the same with the normal pornographic industry.
RFI:
Police arrested three men in Paris on Tuesday as part of an investigation into violence and human trafficking in France's pornography industry, according to reports from French news agency AFP. Dozens of alleged victims have come forward in what is described as one of the country's biggest trials over sexual violence.

The three people are believed to be linked to the video platform French Bukkake. The men were ensnared in a wider probe into human trafficking, gang rape and pimping that was opened in October 2020.

Twelve men who worked as actors, directors or producers on the so-called "amateur" porn scene already face prosecution in the case against the website. Most are in custody awaiting trial.

Among them are well-known producers using the aliases "Pascal Op" – the owner of French Bukkake –  and "Mat Hadix".
Unfortunately I can't speak French, so it's difficult for me to get to the bottom of this. I think they're trying to say that these producers all used the alias "Pascal Op," together, but it's somewhat unclear. Either way, they're guilty of exactly what you'd expect them to be.
There are more than 40 alleged victims joining civil plaintiffs alongside activist groups.

Police now doubt whether young women depicted in the films had really given consent for the sex acts shown on camera, as they could be heard protesting against what was being done to them in some scenes.

Investigators believe the women, many of them poor and from unstable backgrounds, were lured into participating under false pretences and were told the videos would only be accessible on private Canadian websites.

In fact, the films were viewable in France and the producers demanded large sums of cash from the women to remove them — only for the images to continue to circulate online.
Like I said, it's exactly what you would expect. They take advantage of poor women, lie to them many times over, and ultimately tell them that whatever they do will only be viewable in a different country. This is far from the first time this exact scam has been perpetrated by these (((people))).
NEWS RELEASE SUMMARY – November 23, 2020

SAN DIEGO – Adult film performer and producer Ruben Andre Garcia was sentenced in federal court today to 20 years in prison for conspiring with the owners of the adult websites GirlsDoPorn (GDP) and GirlsDoToys (GDT) to recruit young women to appear in sex videos for adult websites using force, fraud, and coercion.

From approximately 2013 to 2017, Garcia worked as a recruiter, producer, and actor for the GDP and GDT websites, which grossed millions of dollars during this time. Garcia pleaded guilty in December 2020, admitting that as part of a premeditated scheme, Garcia recruited victims to appear in sex videos for the websites by promising them that these videos would never be posted online, that the videos would never be released in the United States, and that no one who knew the women would ever find out about the videos. Throughout the scheme, Garcia knew these representations were false.  Garcia knew the videos were being posted on the fee-based websites, GDP and GDT, and excerpts were posted on free pornographic sites such as Pornhub.com, one of the most frequently viewed websites in the world receiving millions of views, to drive paying viewers to GDP and GDT.

Garcia admitted that he and co-defendant Michael Pratt were the lead recruiters for GDP and GDT.  Their target market was 18 to 20-year-old women. Garcia and Pratt created Craigslist advertisements, along with fake websites and email addresses consistent with the websites to cause their victims to believe that they were applying to work as clothed models. Only after the victims responded to the advertisements would Garcia and Pratt disclose that they were actually seeking women for pornographic video shoots. 

When victims expressed hesitation, Garcia directed other young women to contact the victims and falsely reassure them that the videos would not be posted online and that none of the victims' friends, families, colleagues or classmates would find out. Young women were selected as references, because Garcia, Pratt and Matthew Wolfe believed the victims were more likely to believe other young women over Garcia or Pratt.  The references were paid a fee for each victim they attempted to recruit, with additional compensation for victims who agreed to film a video.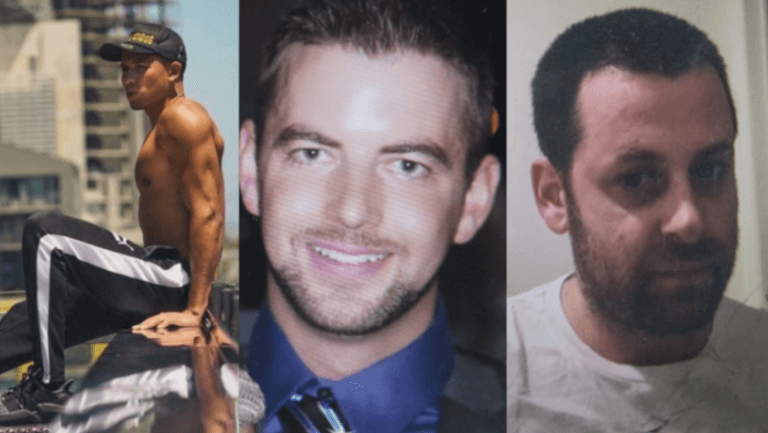 Here are our charming pornographers. That's Ruben Garcia, Matthew Wolfe, and Michael Pratt, from left to right. This was done in America/New Zealand, but it's the exact same thing that appears to be done in France, only the French version was more violent.
When I say French I mean Israeli, just to be clear. And PornHub, the most infamous porn site, was completely complicit.
Vice:
Some of the women's videos were shared not only on GirlsDoPorn.com, but also on popular, free porn websites like xVideos and PornHub, where they have since been viewed over 800 million times. During her deposition in the case against Girls Do Porn, Monica said she emailed PornHub asking them to take down her video, but she never heard back. PornHub was working with Girls Do Porn as a "PornHub Content Partner" and hosts Girls Do Porn's official channel, but stopped hosting Girls Do Porn content earlier this week due to the federal indictment.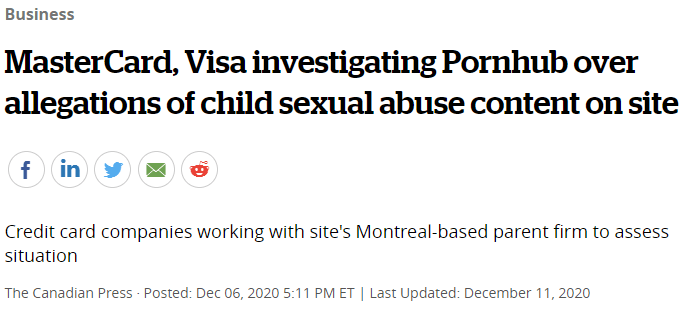 Not the first, nor worst PornHub scandal. Now back to our original piece.
Four men were questioned by police in June this year in a separate case opened in 2020 involving the amateur porn site Jacquie et Michel, including the site's owner, Michel Piron.

They are suspected of pimping, organised human trafficking, rape and accessory to rape, and rape involving torture.

The [French senate] report authors will present the dark picture that their work has uncovered.

"They plan to alert the government and public opinion about the violence committed and disseminated on a massive scale by the pornography industry," the senators said in a statement announcing the  publication of the report.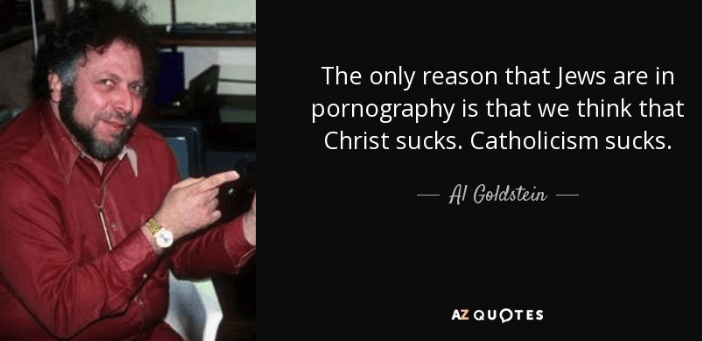 It's amazing that this disgusting industry has been allowed to violently traffic women for decades, with nary a peep from feminists. Despite them literally committing rape involving torture on camera, no politician is running on shutting them down. And despite pornographers being an evil wart on the anus of our society, they get everything they want politically, and we get nothing.
Pornography is one of those issues where you can find an angle to pull in everyone on all sides of the political spectrum, except for LOLbertarians and the most spiteful of antifa mutants. It's clear and obvious abuse of women, as well as absolute worthless "cultural" filth. It also has the practical effect of making people less likely to put in the effort to find a partner, which has negative real world implications. Nobody should support this, and yet all our existing political parties do…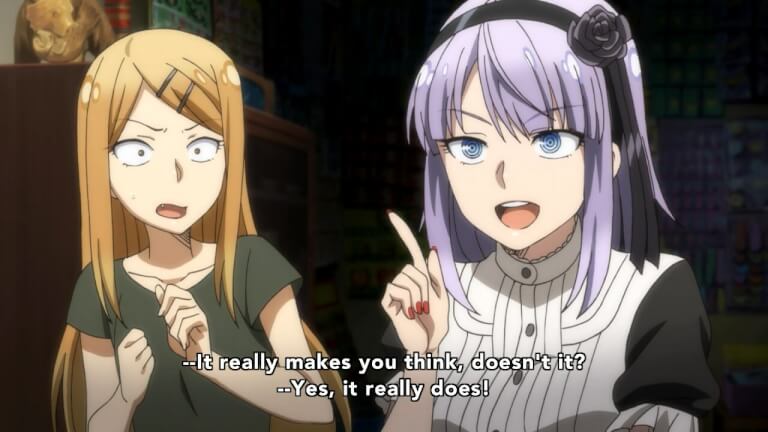 If only there was some sort of connection between all the (((people))) in this industry.