MSN:
Elizabeth May will once more lead the Green Party of Canada, along with Jonathan Pedneault, after her victory in the party's leadership race on Saturday.

May and Pedneault have promised to helm the party under a co-leadership model, which will require an amendment to the party's constitution. For now, Pedneault will serve as deputy leader, according to the joint ticket's platform.
They held a leadership election because Annamie Paul, the ultra-zionist former leader, stepped down after the 2021 Canadian federal elections, where her party lost a seat.
CBC:
Green Party Leader Annamie Paul announced today [Sept. 27th, 2021] she is stepping down as leader of her party after its disastrous showing in the recent federal election, prompting a search for a new leader less than a year after the last one concluded.

Paul, a bilingual former diplomat, was picked by members to take the reins of the party last October, becoming the first Jewish woman and Black person to lead a major federal political party.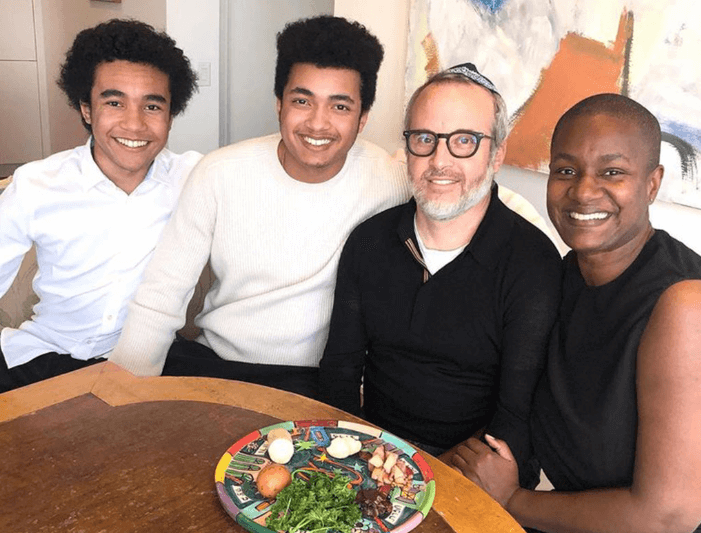 She pushed to make the party more diverse and reflective of contemporary Canada but her time at the top will be remembered most for the internal squabbling that undermined her leadership and the party's electoral fortunes.

But Paul was hampered by party infighting and a dispute over the party's policy on Israeli and Palestinian issues.

During the last Middle East crisis in May, Paul called for de-escalation and a return to dialogue — a response that was seen as insufficiently critical of Israel by some in the party, including one of its then MPs, Jenica Atwin.

Atwin, who eventually joined the Liberals and won re-election under that party banner last week, said Paul's response to what she called an ongoing "apartheid" was "totally inadequate."

Another then-Green MP, Paul Manly, said the planned removal of some Palestinian families from East Jerusalem amounted to "ethnic cleansing."

The caucus pushback led one of Paul's advisers, Noah Zatzman, to accuse politicians, including some unspecified Green MPs, of discrimination and antisemitism.

"We will work to defeat you and bring in progressive climate champions who are antifa and pro LGBT and pro indigenous sovereignty and Zionists!!!!!" he said in a May social media post.

Paul did little to distance herself from Zatzman, which angered some members who saw the leader's inaction as a sign that she endorsed her adviser's call to replace two incumbent Green MPs. The Zatzman post and Paul's reaction prompted Atwin's floor-crossing — a devastating blow to a party that had only three MPs.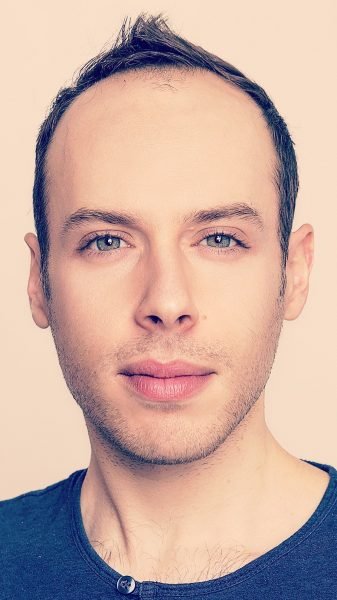 Ah yes, Noah Zatzman. Yves Engler covers him well, but he's explicitly Zionist, and explicitly antifa. The antifa part shoots him right up to the top of the green party. However, some of the people there are Jimmy Dore types, or Yves Engler, and they actually are principled anti-apartheid-ers, who think it's bad that Israelis are murdering Palestinian goy-children and stealing their land. This is unacceptable uppityness as far as Noah Zatzman, a guy with an Israeli flag in his bio, is concerned.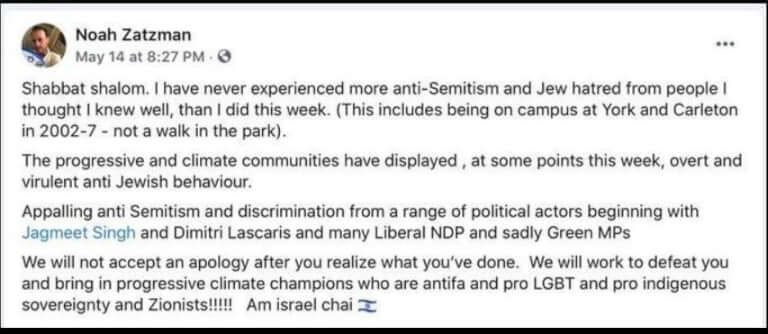 All of this had the tangible effect that Jen Atwin decided to up and leave the Green Party, joining the Liberals instead. After all, the Green Party is basically a joke. If you're not getting any different policy from them than what the Liberal Party is offering, why not just join the Liberal Party instead?
Under Paul's leadership, the party's vote dropped from a high-water mark of 1.1 million votes and 6.5 per cent of the national vote in 2019 to less than 400,000 votes and 2.3 per cent of the vote share in the most recent contest.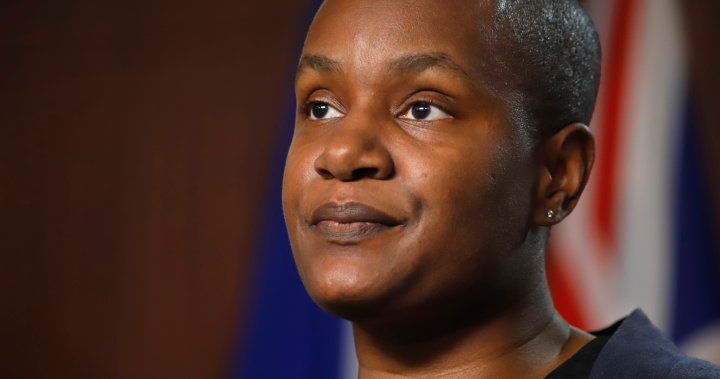 Annamie Paul made the conscious decision that apologia for Jew Nationalist violent racial cleansings was more important than the electoral success of her own party. She did this despite being one of the most virulent anti-White politicians, constantly whining about "muh systemic discrimination," and demanding more vaginas of colour be shoved into positions of power.
Now back to the MSN piece written a few days ago.
"It's difficult to put into words what it means to take the stage as the next leader of the Green Party of Canada," [Elizabeth] May said.

She said it was a bit of "déjà vu," but Pedneault's presence was a major difference. May acknowledged that there was a desire in the party for change, and she hoped that the co-leadership with Pedneault, 32, would combine experience and youth.

Pedneault, who has not held elected office, has worked as a journalist and an activist, including with Amnesty International and Human Rights Watch.

Just over 8,000 people voted in the leadership election, representing a turnout of about 36 per cent of the 22,000 eligible to cast ballots.

That represents a substantial decline from the 2020 race won by Annamie Paul, in which almost 24,000 people voted, with a turnout of 69 per cent.
Out with the old, in with the older. Elizabeth May will be no different, merely more competent. The decline in votes shows how unenthused even the Green Party base is for her, and the long term, potentially fatal damage that Annamie "I have a brown hebrew vagina" Paul has done. But even without that, Elizabeth May is an absolute shill, who threw Monika Schaefer, a woman who was kind enough to be interviewed by me, under the bus.