Disgraced rapper Kanye West's –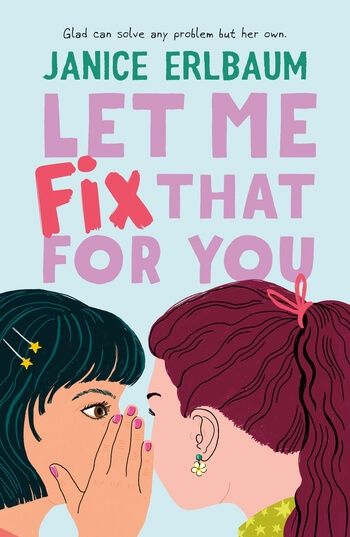 Suddenly awesome rapper Kanye West's Twitter account was suspended by Elon Musk on Thursday night after he shared a picture of a swastika interlaced with a Star of David.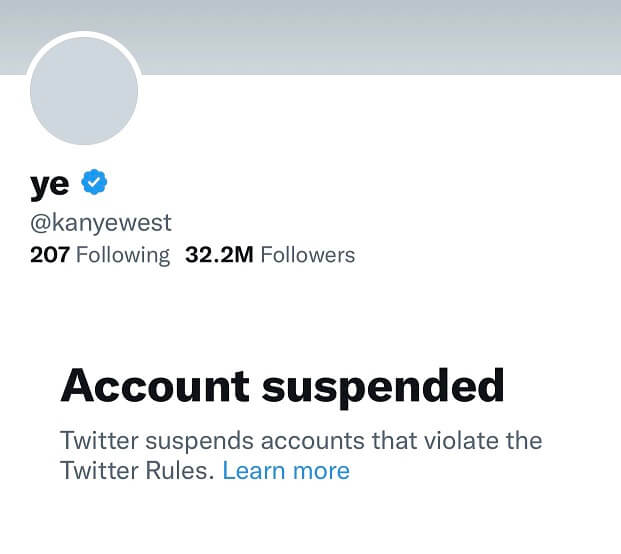 Last night I saw what I thought was an odd tweet from the Ye24 account. I didn't screencap it at the time, but some others got a hold of it.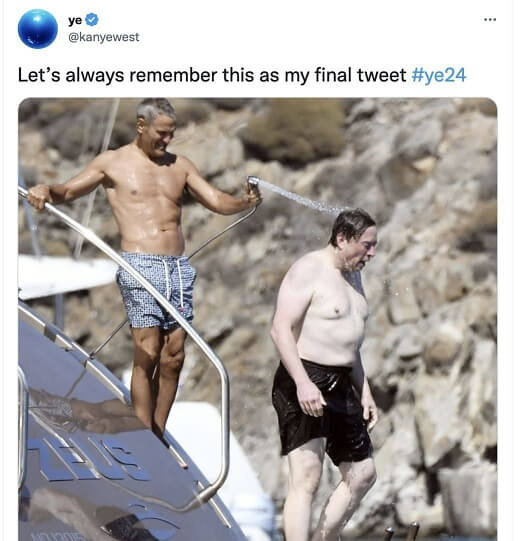 I didn't know why West was referring to the tweet as if it was a foregone conclusion that he was about to get banned. I also remembered that Musk was in the replies to that tweet. But since the tweet was deleted I couldn't prove it, or could I?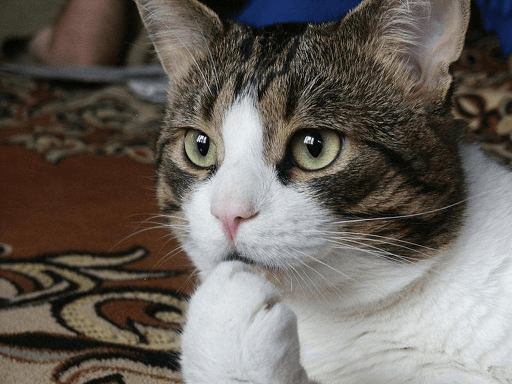 Going through Elon Musk's tweets and replies I found the following.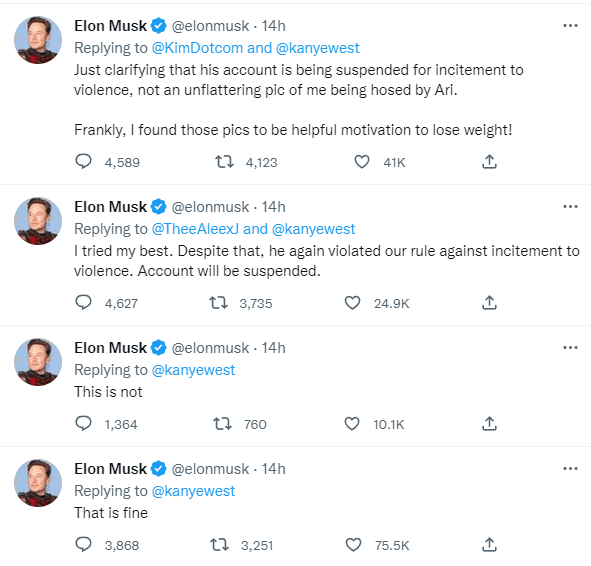 And clicking on the bottom two tweets gives us this.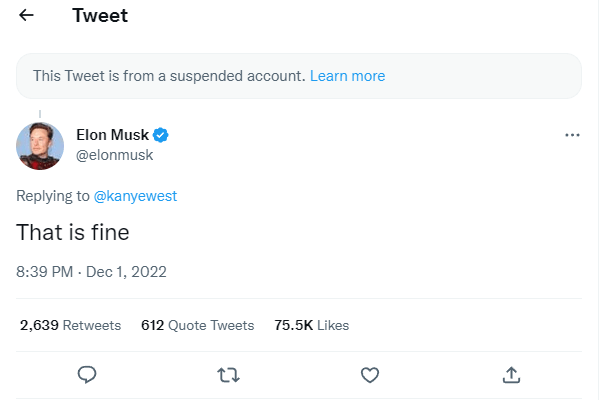 And this.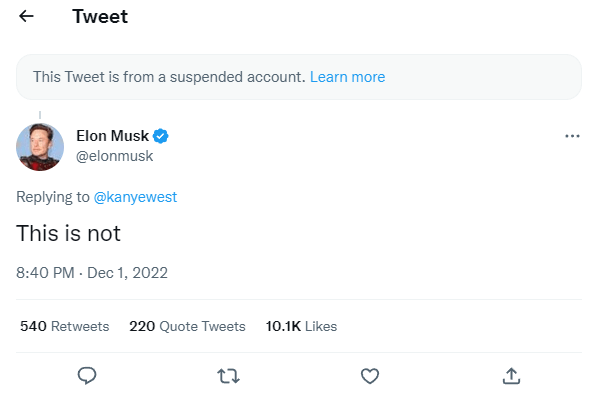 He said "this is fine," to the image of him, overweight, on the boat with Ari Emmanuel. We'll get to that later. First, what was the offending tweet?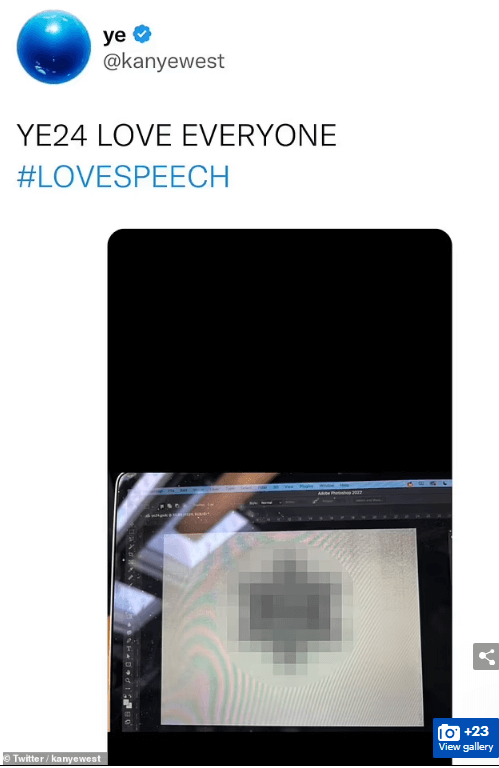 Well in typical Daily Zionist Mail fashion they censor out the "offending" image tweeted by Kanye West. Luckily some others screencapped it at the time, and you can see the "tweet which advocated violence," below.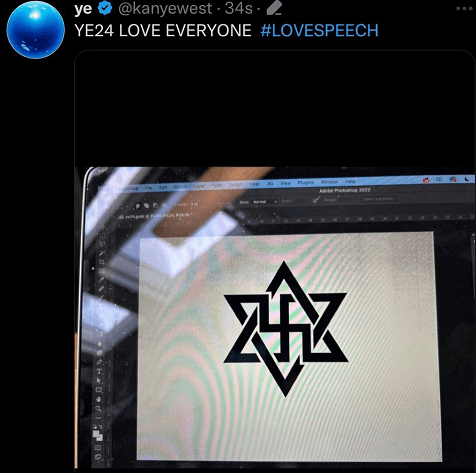 This was what he was proposing to use as his 2024 presidential campaign symbol.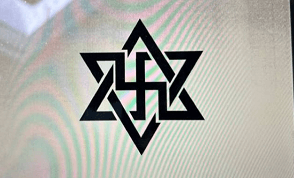 The best part of the whole thing is that he didn't just upload the image itself. Instead, he took a picture of the computer on his phone, poorly, and then uploaded that instead.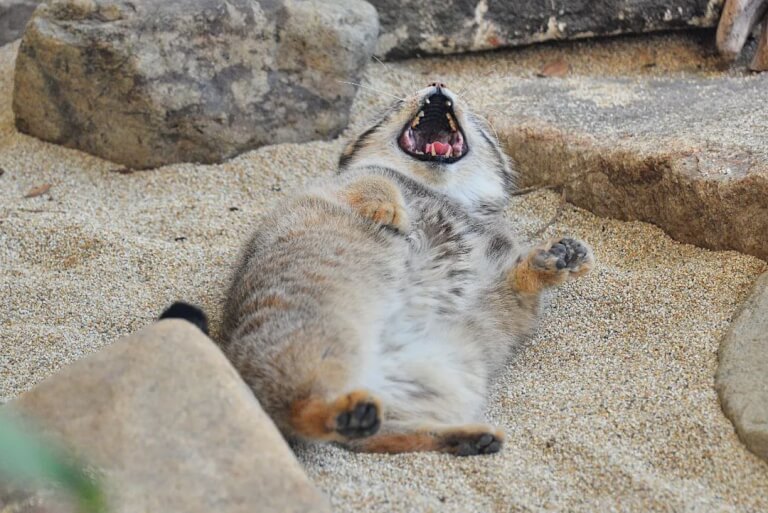 His account remains suspended as of time of writing, because Elon Musk is a complete fraud who caves to the very same Zionists who are openly trying to sabotage and destroy his company.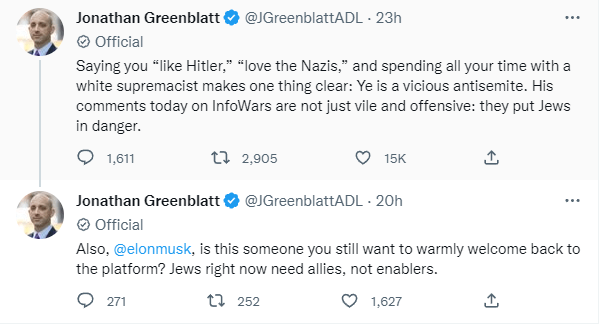 Shortly afterward, Musk tweeted 'FAFO' which are initials for the term 'f*** around, and find out.'

West's account then disappeared from Twitter, appearing with the label 'Account suspended,' a term the company uses for permanent bans. 

It was unclear whether West's Twitter suspension is temporary or permanent. Twitter did not immediately respond to a request for comment from DailyMail.com.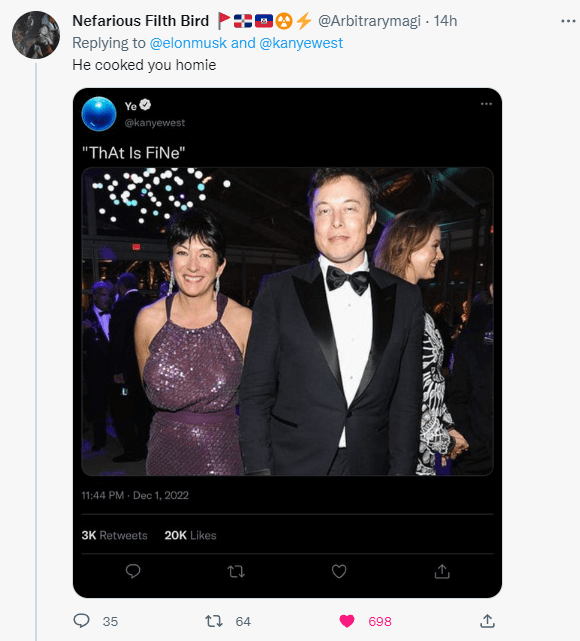 There was some confusion about Mr. West being banned for only 12 hours. That was initially the case, but he has since received an indefinite suspension. Musk isn't confirming that he's permanently holocausted, but he appears to be a total cucklet so I'd imagine that he is.
But despite his free speech ideals, Musk has his own limits, and last week vowed to maintain a Twitter ban on conspiracy theorist Alex Jones and his Infowars website. 

'I have no mercy for anyone who would use the deaths of children for gain, politics or fame,' Musk said of Jones, who has previously claimed the 2012 Sandy Hook elementary school shooting was a hoax. 
That actually makes it even funnier what Kanye did to Alex Jones. Similar to Piers Morgan, Jones looked at Kanye West as his mealticket back to the good graces of Big Schlomo. Instead Kanye put an end to that once and for all.

It really is the end for Mr. Jones, and his attempts to derail the conversation with "Soros is a natzee," aren't going to cut it on the political casting couch. Frankly, good riddance. The guy was always a grifter who existed to waste everyone's time. And he really did make up his disbelief at the Sandy Hook shooting.
Elon Musk says Twitter will begin publishing examples of accounts pushing hate speech every week starting today after being accused of driving it himself. 

Musk said that Kanye West and white supremacist Nick Fuentes' connection with Trump caused a 'major spike'. 

'Twitter will be publishing actual "hate speech" (same list company has always used) impressions later today & every week going forward,' he said. 

Fuentes and West met with Trump at his Florida estate Mar-a-Lago on November 22. On November 25, Trump posted on Truth social that he didn't know who Fuentes was at the time. That Truth Social post drove a 'major spike', said Musk, as he brushed off a New York Times report that suggested he was to blame for the surge. 
Theoretically this is a good thing, since any objective rule enforcement serves our interests. Unfortunately Musk has been going on a real troon rampage as of late, so colour me unimpressed.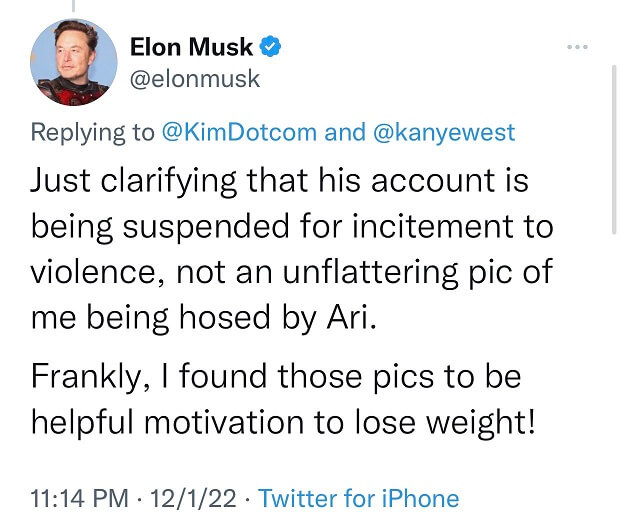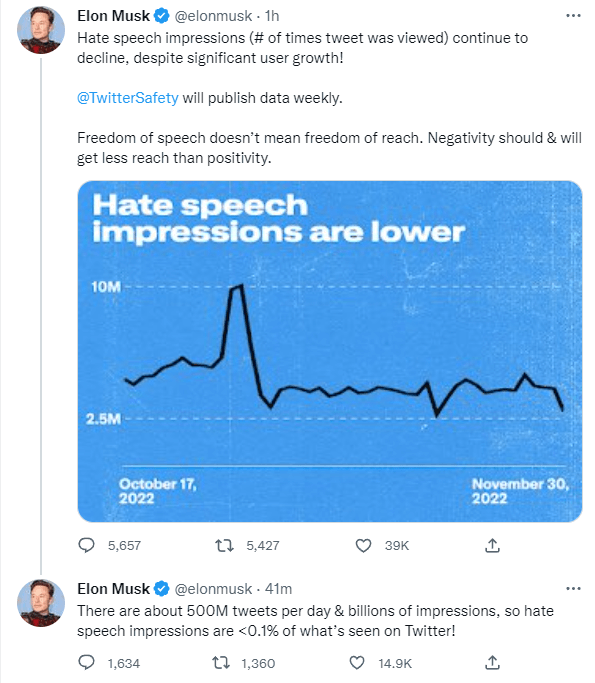 As a footnote, Jake Shields continues to be what the alt-lite ought to have been but wasn't because they were a bunch of grifting fags.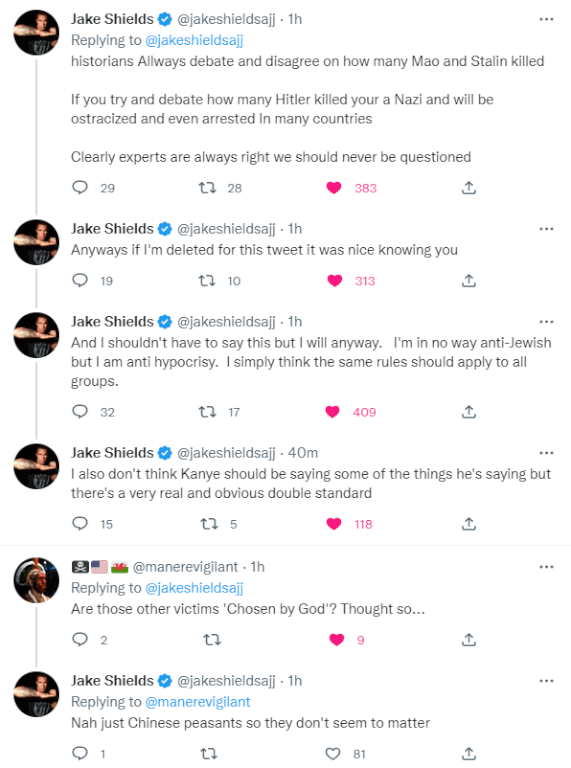 And Kanye West himself retweeted some spicy stuff on his way out.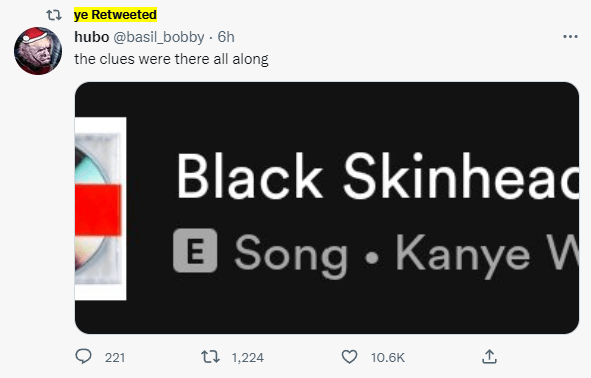 Anyway, the dust has largely settled. Elon Musk is a pathetic cuck whose image as a free speech warrior is as fake and manufactured as his image as a tech genius. His pretense of fighting back against censorship done by They-Americans is as real as his solution to traffic or his plan to nuke Mars.

Never thought I'd find Kanye West represented in this meme.