Your funds. They're gone.
Bankrupt cryptocurrency exchange FTX has transferred a whopping $2.2 billion to its founder, Sam Bankman-Fried, and other key employees through various entities.

The company's new management revealed that a total of $3.2 billion was paid to Bankman-Fried and his colleagues, according to a statement filed on Wednesday.

These payments were mostly made through Alameda Research, which is owned by Bankman-Fried.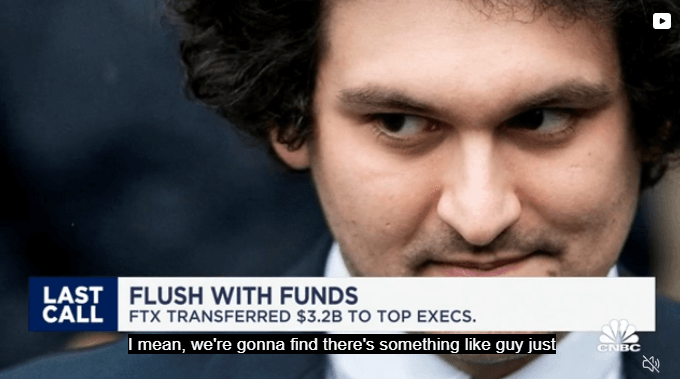 For those of you who don't know the backstory, Der Ewige Bankman owned two corporations, Alameda, and FTX. The scheme he ran wasn't very complicated. He simply transferred customer funds from FTX to Alameda, and then transferred those funds to himself. 
At the time I wondered if he had taken customer funds and attempted to invest them, pocketing the investment gains, while returning the principle to his customers when needed. But his investments went belly up, he lost everything, and was therefore exposed. This would still be illegal of course, but would have been a much more sophisticated and reasonable scheme, since he could theoretically have pulled it off without anyone ever knowing. 
That he transferred billions to himself and friends puts that theory to bed. He was just straight up stealing the Goyim's money without even the pretense of ever being able to pay them back, which means that this plan of his had a very short best before date, and he didn't care. I'm still mystified if he was just such a video game addict that he wasn't paying attention, or if he thought he could get away with it no matter what. 
It was Alameda's precarious financial situation that triggered FTX's collapse in November.

Notably, the disclosed figures exclude the $240 million spent on luxury property in the Bahamas and any direct political or charitable donations.
I forgot that he was the most generous billionaire ever.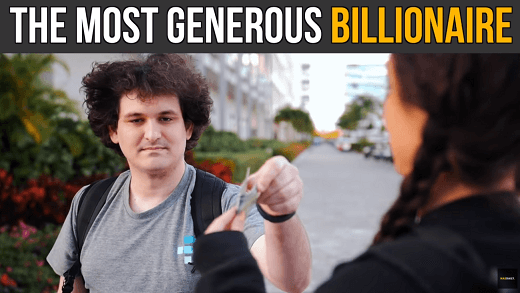 As if to add to the irony, this was the sponsored ad on the Benzinga article. 
Retirement can be a difficult part of life to navigate, and a financial advisor can help. Finding a qualified financial advisor doesn't have to be hard. SmartAsset's free tool matches you with up to three financial advisors who serve your area, and you can interview your advisor matches at no cost to decide which one is right for you. If you're ready to find an advisor who can help you achieve your financial goals, get started now.
Retirement can be hard, but it's harder when there are a pack of Heebs cackling over how they stole your retirement fund.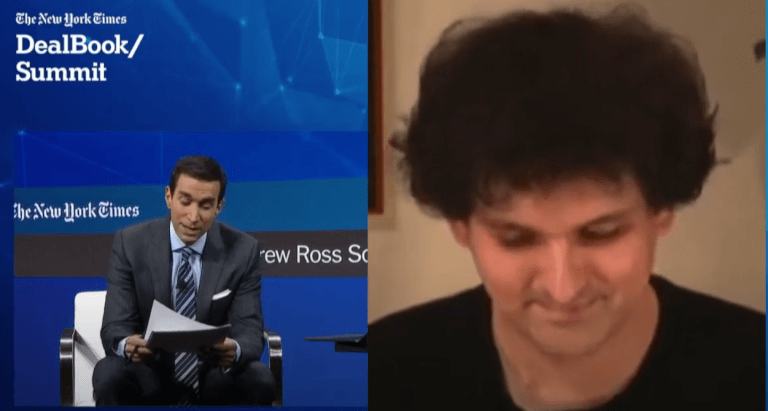 Speaking of the dual citizens, let's take another look at SVB. For the backstory, go here.
Silicon Valley Bank dished out $219 million worth of loans to officers, directors and principal shareholders in the months before it collapsed.

The money was handed it out in the final quarter of 2022 and was three times higher than the amount borrowed by insiders in the three months before, marking a two-decade record high.

Federal regulations dictate that banks can only lend to insiders if they are given the same terms as other customers.
In other words, they knew they were going to go under, and this was one of the ways of looting the company.
I don't need to rehash the overview piece, but in short, SVB's finances were screwed, because they had enormous investments in long term US Government bonds at terrible rates that now pay vastly less than inflation. This finally got out, there was a bank run, and that was it. 
The fact that the insiders clearly knew the bank was going under for months before it happened shows that there should be arrests and even executions on the table. But this isn't a serious country, so don't expect anything to happen.