CBC:
A Canadian citizen who traveled to Syria to join the Islamic State group nearly a decade ago pleaded guilty Friday to serving as one of the organization's more prominent English-language propagandists.
Let's take a look at this Canadian.
Righto.
Mohammed Khalifa, 38, pleaded guilty to conspiring to provide material support to a designated foreign terrorist organization, resulting in death, at a hearing in U.S. District Court in Alexandria, Va. U.S. District Judge T.S. Ellis III accepted the plea.

According to court records, Khalifa left Canada for Syria in 2013 after being inspired by the lectures of Anwar al-Awlaki, a U.S. cleric who later became a leading figure in al-Qaeda.

Prosecutors said Khalifa narrated two notorious Islamic State propaganda videos — "Flames of War" in 2014 and "Flames of War II" in 2017 — designed to recruit Westerners to join the Islamic State or to kill Westerners as part of an international holy war campaign.
Honestly I'm just surprised that they're making ISIS terrorists actually do any time at all. Canada had over 60 citizens join ISIS, and none of them got charged with anything, despite one of them admitting to murdering a man and torturing two others.
Here's an article from 2016 to put things into perspective.
Prime Minister Justin Trudeau rose in the House of Commons Tuesday to vote against a Conservative motion declaring that the atrocities of the so-called Islamic State constitute genocide.
His decision appeared to back up what Trudeau told the House minutes earlier: that partisan politicians shouldn't determine what is or isn't genocide.
And here's an article from 2021.
Right. Nice to see the Canadian PM is absolutely not willing to accuse ISIS of genocide, despite ISIS outright admitting they were trying to genocide the Yezidi people. Hell, bragging about it.
But at least he has consistency here, and isn't going to pretend that all expenses paid boarding schools were secret genocide factories because children were taught how to read good.
Justin Trudeau is also responsible for this amazing quote, back in 2015.
CTV:
"The Liberal Party believes that terrorists should get to keep their Canadian citizenship … because I do," Trudeau told a Winnipeg town hall in July. "And I'm willing to take on anyone who disagrees with that.

He added: "As soon as you make citizenship for some Canadians conditional on good behaviour, you devalue citizenship for everyone."
Trudeau, and his handlers, let about 60 ISIS terrorists back into our country, and charged them with nothing. Then he lectured everybody on Islamophobia, and said that terrorists should be allowed to keep their citizenship, and charged them with no crimes. Doing otherwise would devalue our citizenship.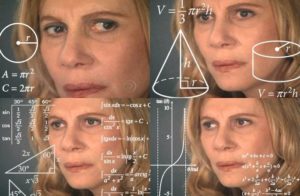 Here's the thing. Justin Trudeau is in part motivated to fuck with the little people because it makes him feel powerful and in charge. If you've ever had a boss who made you do random shit, same energy here.
But also, he's kind of a fucking idiot.
I don't know exactly why they're charging this ISIS propaganda spokesperson, because it just reminds me and everyone else that they refused to charge all the other ISIS terrorist. And remember, in Trudeau himself called them terrorists. So I'm just left scratching my head a little bit.