In part 1, which you can read here, I reprinted the comment from WhiteNoize, because I feel he and I had a similar story when it came to leaving the DS. I promised that I would dive into the Weinstein Defense, but I've realized that needs to come after this. First, let me explain how I got banned from the DailyStormer forum, the now defunct "The Goyim Know".
I can't really remember when I joined TGK. Probably sometime around 2016, but I didn't post much. That all changed in late 2019, when the "Groyper Wars," were hot and heavy. This was when a bunch of college kids asked Ben Shapiro about the USS Liberty 40 times, and got absolutely BTFO'd.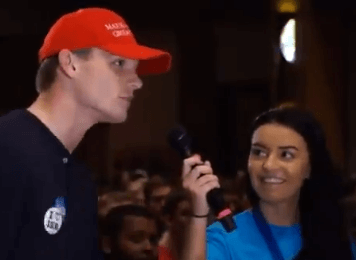 That's a bit unfair. TPUSA had been doing their Youth Outreach Campus Tour, or whatever it was called, and they would go ask the students some questions. The first event that was crashed actually went very well. The guy above was quite the Chad, and asked a clever question that got the crowd to google "Dancing Israelis."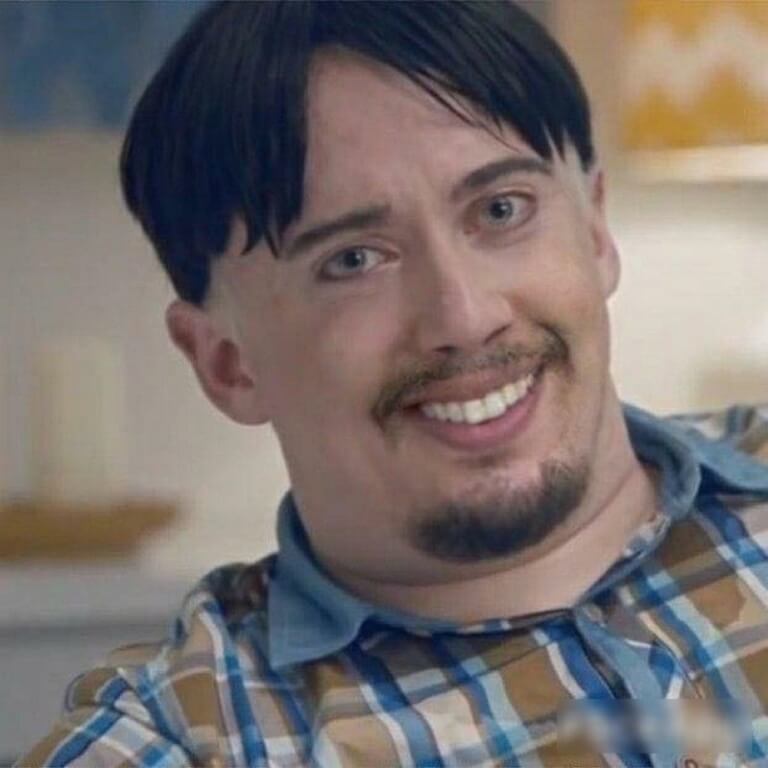 Not everyone who asked questions was a college student. I remember one guy asking Kirk right to his face "how does anal sex help us win the culture war?" Not quite the phrasing I would use, but a very valid question to ask Kirk when he's up on stage with "Culture War," written on the backdrop.
Initially I enjoyed it. I've always hated livestreams, and even the first few events were a touch painful to watch, since many of the college kids didn't ask questions particularly well, but Kirk, Shapiro, Michael Knowles, and a few other cuckservative targets here or there were so unprepared to answer questions from anything other than retarded college shitlibs that they did quite poorly.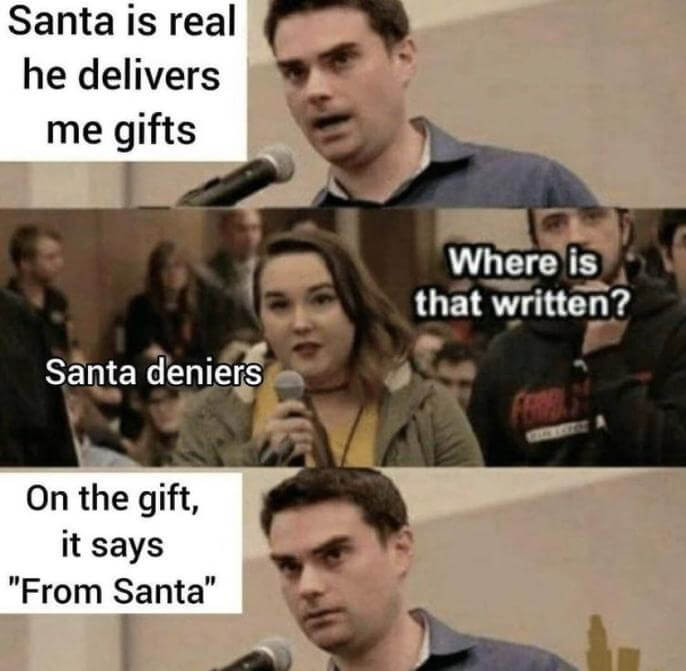 Sadly, and ever so predictably, the kids started taking L's more and more often, and harder and harder. There was a short but decent initial felting session, that wasn't quite as good as the DS, Fuentes, and other grifters pretended it was, but was still a positive. Soon thereafter Benny Shapiro's Buttgoy Backup Dancers collected themselves, did some research, figured out the types of questions that they were going to be asked and came up with some talking points against them. They also controlled the microphones better at these events, but that was unavoidable.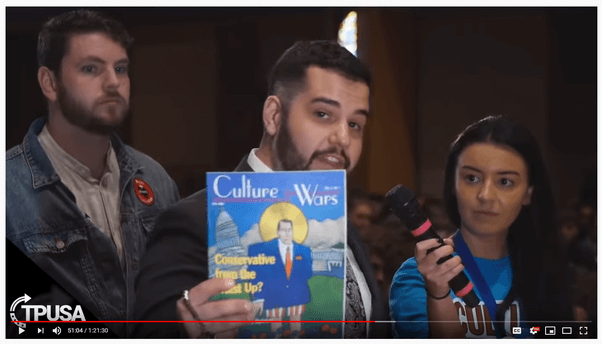 At this point I was going extremely hard on the forum, with plenty of effort posts trying to explain all the mistakes the kids were making. I gave essentially three kinds of advice. First was general rhetorical advice, with the types of questions that should be asked. Second was me simply writing out word for word a specific question that you should ask. Third was advice for how to ask questions in the moment, and how to respond to Kirk or Shapiro when they inevitably say "Can I ask you a question?"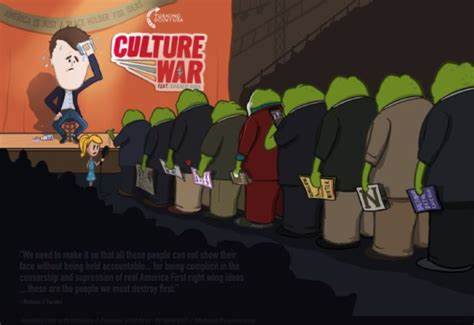 When it came to general rhetorical advice, it's easier to start with an example of a very common and bad question that got asked to the cucks. The question would be something like this:
Charlie, how are Republicans going to win elections in a less White America?
This is a terrible question for two reasons. The most obvious, but actually less important reason is that there is nothing new about this question. Boomers have been angrily asking Republicucks this question for decades now, and far more honestly. Unlike the "secret" White Nationalists, those Boomers have been hoodwinked into believing that they are actually getting something from Conservatism/Republicans, and aren't just trying to "trick" the Republicans into White Nationalism.
In any case, since this is not a new question, Republicans have ready made responses to this, all of which were uttered by the Shapiro/Kirk/Knowles crowd. Those go something like this.
Democrats do racial politics, we're for everyone. We have to do more for hardworking conservative value black people. How do you explain some of the Whitest states, like Vermont, voting reliably Democrat? Hispanics have conservative family values.
It goes on and on. Ultimately, if you could really nail them down, their real answer is just.
We don't care.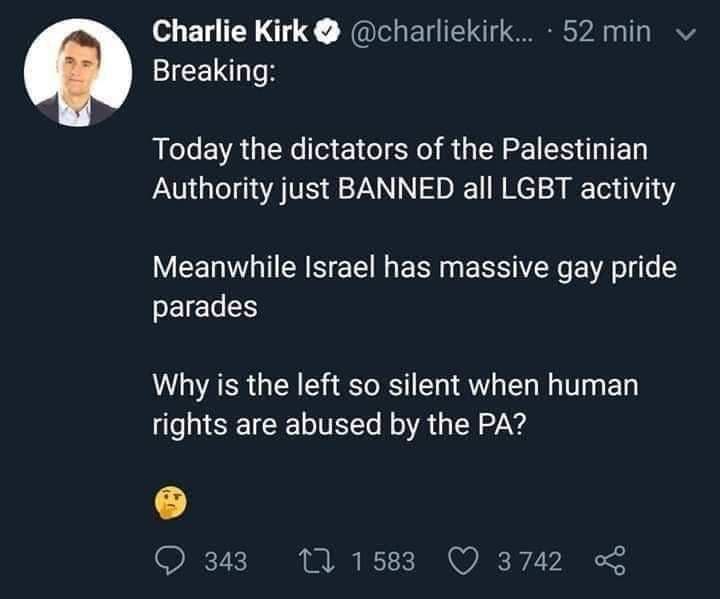 Which is ultimately true. They don't care. Their donors tell them to do things, and they do them. Or in Benny Shapiro's case, it serves his racial interest as a jew.
Which leads us to the second, and major reason why the question is so terrible. The framing of the question is "hey, I'm trying to help you/Republicans." What the framing of all the questions should have been is "Fuck you, you evil piece of shit. Explain what you're doing for me or I won't support you anymore." 
The Republican Party exists to get out in front of White People's response to the anti-White BLM terrorist attack in Waukesha and make absolutely sure that Whitey doesn't get too Uppity about that. It also exists to get out in front of normal people's response to Drag Queen Story Hour, and make sure that nothing comes of that. The Republican Party needs to be destroyed.
Which brings me to the second category of advice I gave, explicitly writing out questions for the students to ask. All of the actual posts I made are gone now, and I wrote out quite a few questions. It's actually not that important. Since I was writing for nervous students to ask these questions, I kept them as short as possible, and the rhetorical notes they hit are easy to remember because they're not "gotcha" type questions.
Here's one example below:
Charlie Kirk. You've said "we don't do racial politics unlike the left." Yet you have a Black Students Union, and a Hispanic Students Union. So you do racial politics, just not for White People. Why should White People AS White People support the anti-White organization that is TPUSA?
There are a few reasons why this is such a great question. It catches them being hypocritically anti-White, and then ends by putting the onus on them to explain in explicit racial terms what they're doing for White People.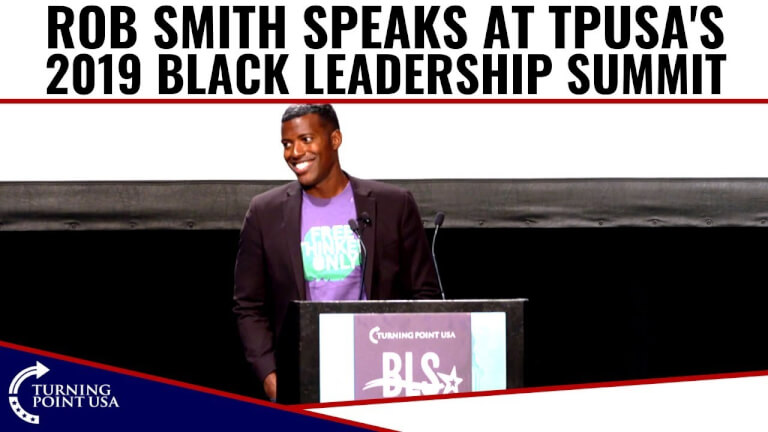 This is so important, because a huge part of cuckservative propaganda is dogwhistles. They insert terms such as "culture war," and hope that people think it means "finally we're doing something about BLM/Child Trannies." They want to be seen by White People as implicitly advocating for them, while releasing black crack dealers from jail. One of the most damaging things to cuckservatives is explaining to people that the dogwhistle is in fact, complete horseshit.
These types of questions should be viewed entirely in contrast to "clever gotcha" type questions like "Hey Charlie, did you know that the USS Liberty was attacked by Israel?" Yes, he did know that, and he has prepared tons of talking points around that issue FFS.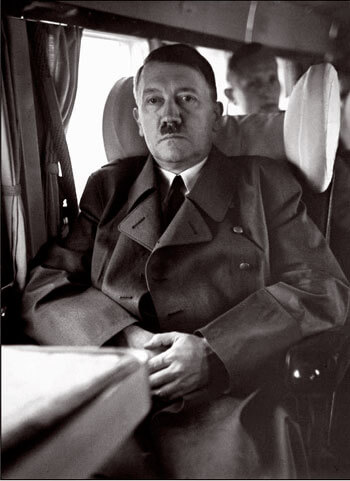 I had another similar one to ask to Ben Shapiro, bringing up him advocating for Palestinians to be racially cleansed while whining about "White Identity Politics," having "gone too far." There were anti-war questions, and non-retarded anti-Israel questions. However, I think one example was enough, especially because general rhetoric and even specific questions was far less important than this One Weird Trick To Not Get Owned By Charlie Kirk.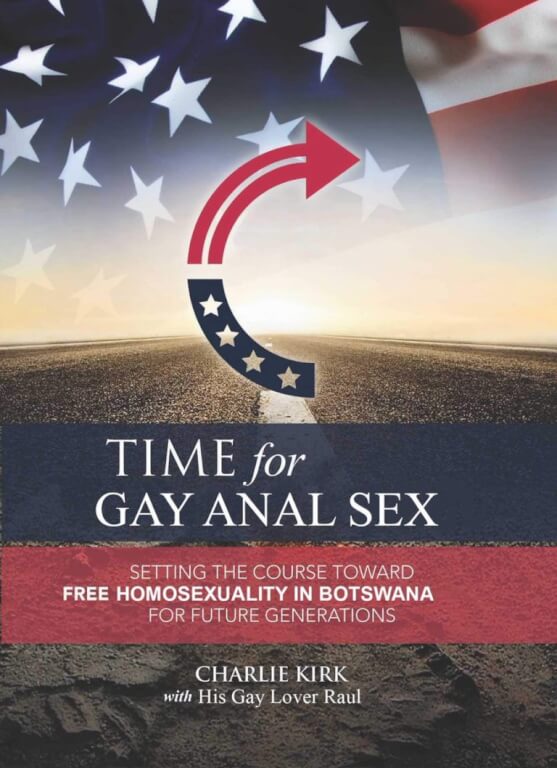 Part of the reason that Kirk especially was so floored at the first few events, is he hadn't used a very common rhetorical trick. Initially he would he just immediately answer the question that was asked. Sometimes he could do it, sometimes he couldn't. After just a few events, when asked a question that he wasn't absolutely sure he could nail the answer to, he started to say:
Can I ask you a question?
Inevitably the teenager holding the mic, who was almost invariably extremely nervous, sweating, and unprepared to do anything other than nervously stammer out their own question would say.
Sure.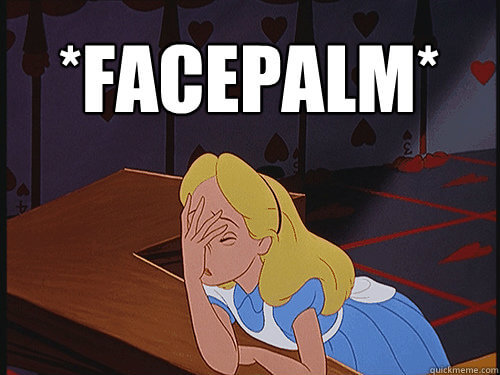 What Kirk/Shapiro/Knowles are doing with this rhetorical trick is shifting the focus away from them, and onto you. Beyond that, they can subtly, or even crudely shift the topic of conversation from an issue that they are weak on, to an issue where they are strong. I wrote out for people all the various ways which you can refuse to answer his questions. I told them to say "No, I want you to answer the question," "I'd prefer you to answer my question," "No," "let's not get sidetracked," "I don't want to talk about that," "I'm not here to answer questions." I wrote out a myriad of things they could say that would fit their personality that would get them to stop answering his questions for the love of god.
This point, while shortest, was by far the most important. It also showed what complete and utter assclowns the Fuentes/Anglin crowd were when it came to basic political competence. You have 18 year old kids who are almost ready to piss themselves with nerves, up in front of a huge section of their school. They're asking questions to Charlie Kirk, a late 20's man with tons of public speaking experience, along with plenty of well prepared talking points and rhetorical gotchas he can use to trip them up. And what is the advice that they give to them?
Just make sure to ask really good optical questions.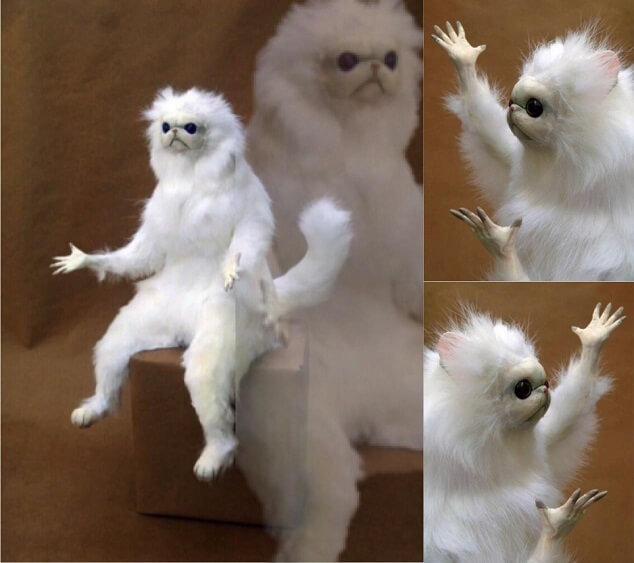 Even at the time I remember being blown away at how shittily run the "Groyper Wars," were. That such basic advice as "don't let him ask you questions," was never given was incredibly frustrating to me at the time. In retrospect it's almost hard to believe how utterly incompetent these clowns really were.
I had already gotten very frustrated with the lowering quality of the Stormer. Anglin had been slowly descending into Manlet Rage for years at this point. I could never stand to watch Fuentes speak, because he was so annoying and uncharismatic. But "stop letting Kirk/Shapiro own you by putting you on the spot with their own questions," was such a basic point I'm still bewildered that these fucking retarded faggots never caught on.
Hell, I could barely even watch the livestreams, since the kids started taking L after L from the Kirk/Shapiro crowd and it was getting hard to watch. These retards sat through literally all of them, and never noticed that it was maybe a bad idea to let the trained propagandists put the teenagers on the spot with gotcha questions?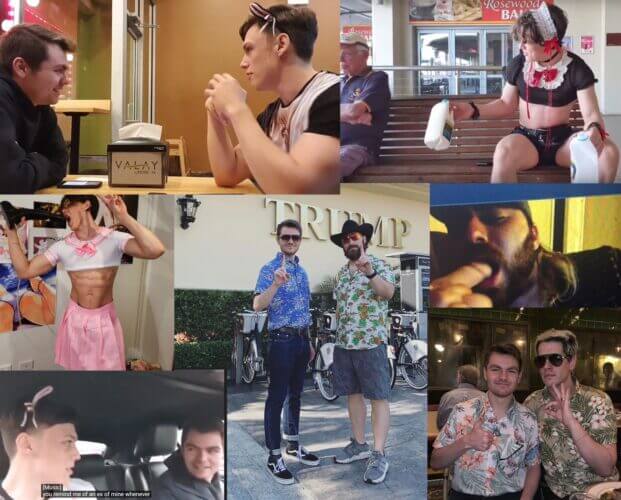 Then again, I'm just a bad optics heterosexual, so what do I know?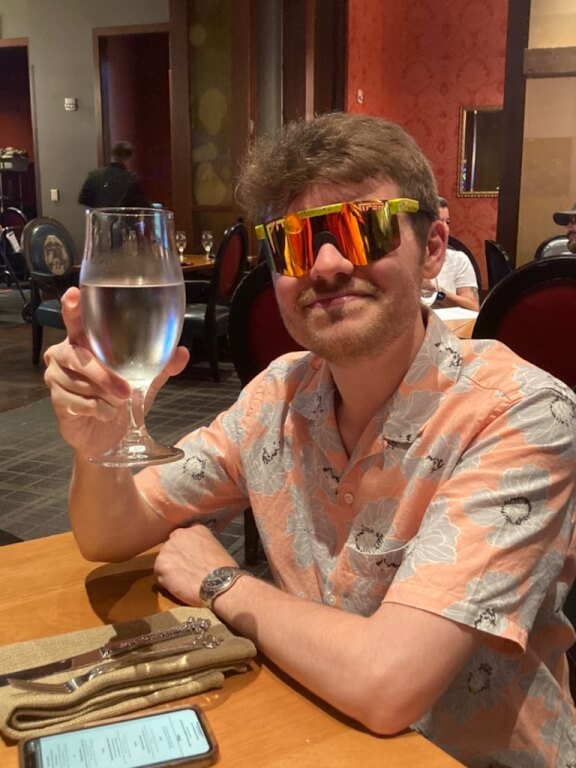 This all came to a nadir when I was watching a DLive stream done by Anglin and Azzmador. Some kid got up and asked Kirk a question, and managed to break every single piece of advice that I wrote about earlier. If it seems like I'm attacking this kid trust me I am not, I am purely attacking the incompetent leadership that led to this disaster.
I can see what angle the kid had gone for. Earlier that week, and really all throughout the "Groyper War" Kirk had been making the false claim that White Nationalism is opposed to American Values. This kid thought he had an opportunity to go for the attack on this front with a "gotcha" type question about the US Founding Fathers. In fairness to him, I had read numerous articles on the DS with this same line of attack.
There sort of was an opportunity, except that such attacks need to be framed extremely carefully. If you wanted to ask a question with that line of attack, this is what it should have looked like.
Charlie, you said earlier that "White Nationalism is an unAmerican value." Yet I'm reading here from the 1790 naturalization act, signed by many founding fathers such as George Washington, that US Citizenship is reserved for "White People of good character." Beyond that, you're friends with Ben Shapiro, a jew nationalist who has made explicit calls for what he laughably refers to as peaceful "population transfers," really racial cleansings of Palestinian goyim.

You've made it very clear on numerous occasions that jew nationalism and the jew state is extremely important to you, yet you are so adamant in denying White People the very same right to self-determination that you vociferously and angrily demand we support for jews that you are willing to outright lie about the Founding Fathers of this great country who quite simply were White Nationalists, and created the greatest country the world has ever known. Why is that Charlie, and why should White People support you?
This is a decent question for someone like me to ask, but far too long for a college student, especially if they're trying to read it off their phone. And it needs to be long, because you need to talk about jew nationalism, and Shapiro advocating for ethnic cleansing. If you don't he'll just answer by calling you big meanies. That's also the reason why I threw in the patriotic stuff, because it destroys an appeal to the "we are all Americans," bullshit he's going to do in response. Of course, anticipating enemy counterpoints and rhetoric was so far beyond the retarded Fuentes/Anglin crowd that it almost wasn't worth giving advice for when these retards couldn't even figure out to not let Kirk/Shapiro ask them questions.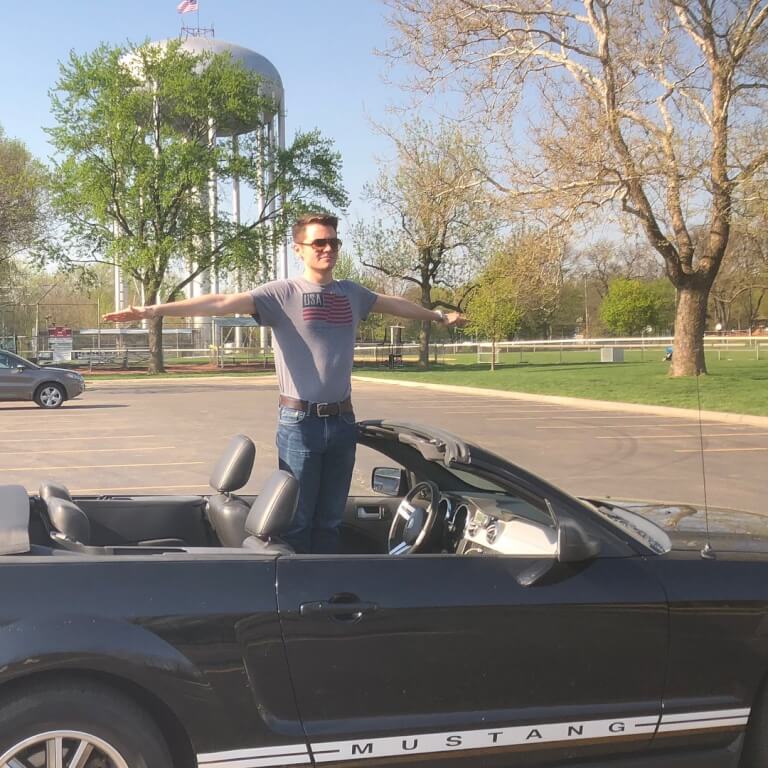 So how did the nervous teenager do? His question was something along the lines of "well you claim that White Nationalism isn't American, and yet the founding fathers of America were all White Nationalists, so blah blah." It wasn't well sourced, and it didn't even prove they were White Nationalists, let alone get out in front of Kirk's inevitable counterpoints.
Charlie Kirk actually interrupted his question and asked:
Where in the Declaration of Independence does it say America is only for White People?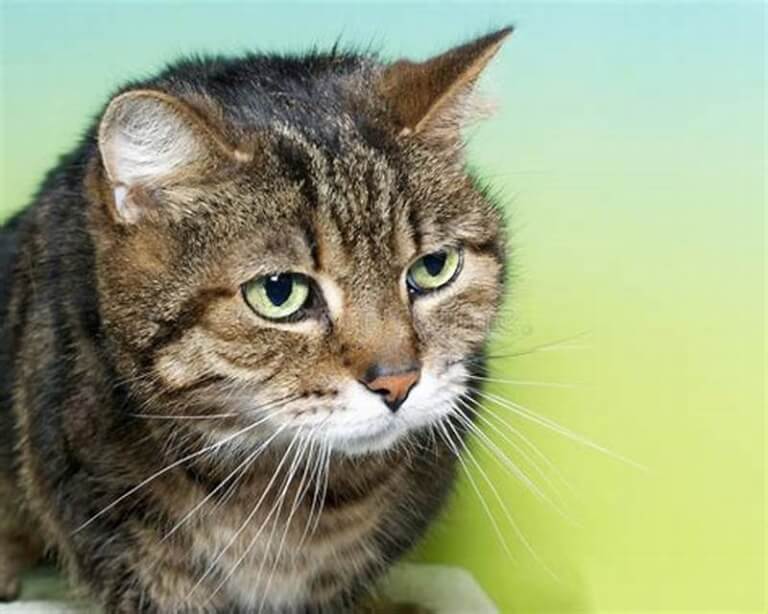 This is what I mean when I say they use questions to subtly shift the conversation. When Kirk asks that question, he knows damn well about the 1790 naturalization act. He knows the US Founding Fathers were White Nationalists. He knows he's full of shit. But he's got some well prepared tricks to trip up the student. All of those tricks could have been avoided if the kid had said something like:
Charlie I'd like to finish asking my question.
But instead he stammered out a response. Having thrown the kid off, Kirk then let him stammer for a bit to embarrass him. Finally Kirk interrupted him again and said.
What do you think it means to be an American?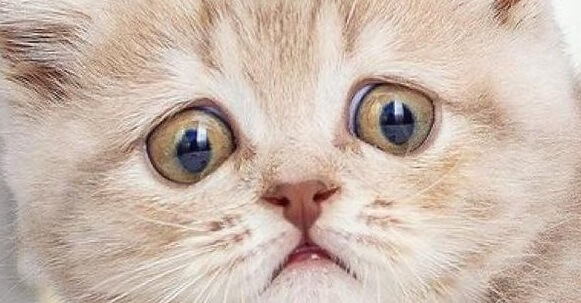 At this point it was obvious to me what was coming next. Once again, he could have not answered, but the kid stumbled and stammered out some response that was not said particularly well. It amounted to "well I mean I think you have to be White," at which point Kirk responded with:
Okay why don't you tell the black students here in this room that they're not really Americans then.
Needless to say, the room turned hard against this kid. Kirk then proceeded to blabber on and on after having taken the moral high ground and made the kid look like an idiot.
What was Anglin's and Azzmador's response to this kid? "Fucking amateur." "That guy sucked." "Get him off the stage."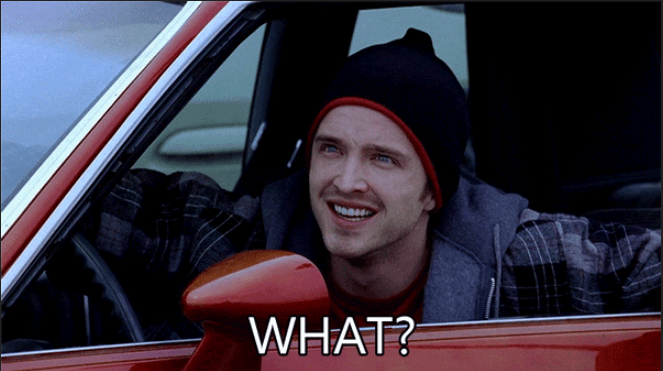 This was maybe two weeks into the "Groyper War." It had been obvious to me what the problems were right from the get go. But apparently Anglin and Azzmador thought that this teenager not doing an absolutely perfect job asking an extremely difficult line of questioning meant he was worthy of criticism. Not simply criticism, piling on disdain and contempt.
Not Nicky Fuentes for being a fucking idiot. Not Anglin and Azz for not organizing some decent questions. No, the problem was that they didn't get a 19 year old with absolutely on point rhetoric and tight debate skills to spawn in from heaven and masterfully deal with Kirk's well-prepared gotcha questions.
Predictably, with leadership this incompetent, the "Groyper Army," started taking L's more and more often, and harder and harder each time. I kept posting questions, rhetorical strategies, and basic advice, and this was extremely well received by the members of the forum. Frustratingly, no matter how many likes or supportive comments I got, none of this came out of the mouth of the "Groyper Leaders," but we can only do what we can do.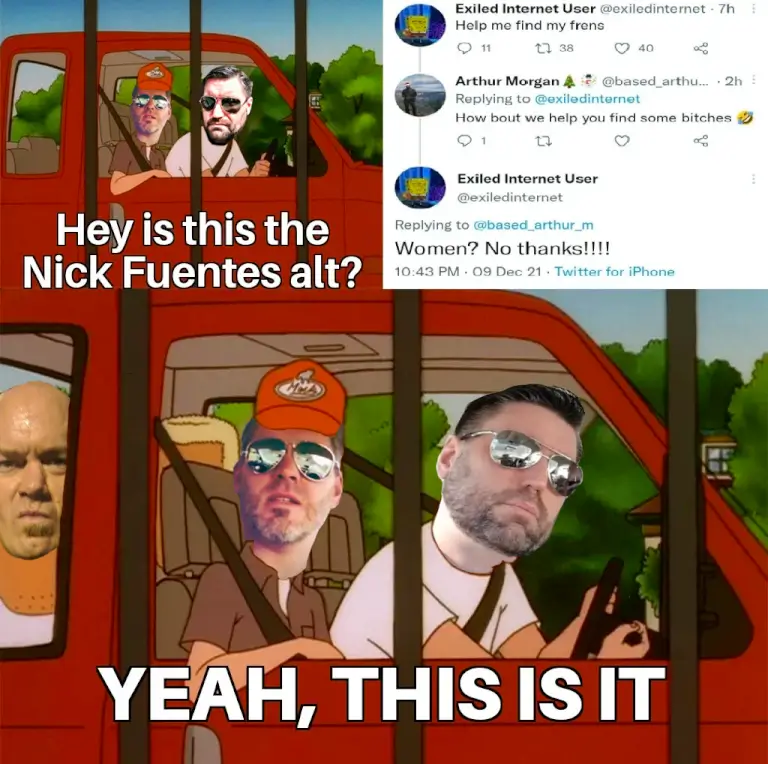 Then one day, just maybe a week after that, and with the Groyper War still ongoing, I wrote the following on yet another article where the angry manlet was idiotically bashing TRS as feds because they… didn't support the King of Israel.
"Jews want Trump to win so they can pretend to be fighting against the system, because they prefer to not be seen as being in charge." – Andrew Anglin

"The TRS guys are feds, they don't want Trump to win." – Also Andrew Anglin
I was immediately banned by Weev himself. The reason given was "shilling for feds."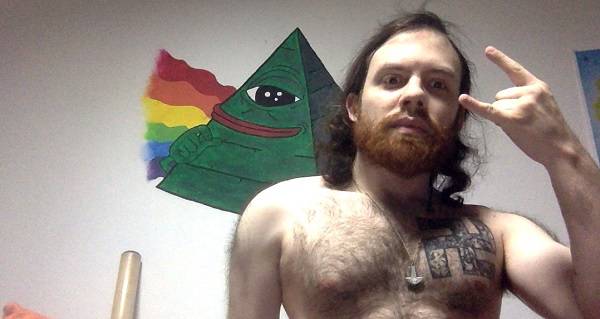 At first I thought it was a joke. After all, I was a well respected member of the forum. I had helped, or at least tried to help during the "Groyper War." While I hadn't posted constantly, I had a post history that dated back years. But nope, banned.
I bring this all up, because one extremely tired and annoying refrain I occasionally see is that I shouldn't be attacking "fellow pro-Whites," or some retarded shit like that. These people aren't pro-White. They're just grifters who thought they had a more lucrative niche doing fake pro-White politics.
I said the above at the time, and my goodness have I ever been proven right. The Cucknat crowd barely even pretends to do pro-White politics anymore, and so it's a lot rarer to see people make the "No InFIGhtInG" demand, which they weirdly never made of the DS, but whatever. In case anyone ever tries to pull that shit, know that the Angry Manlet Team will immediately ban well respected forum members for tepidly defending TRS by pointing out how retarded and contradictory their attacks on them truly are.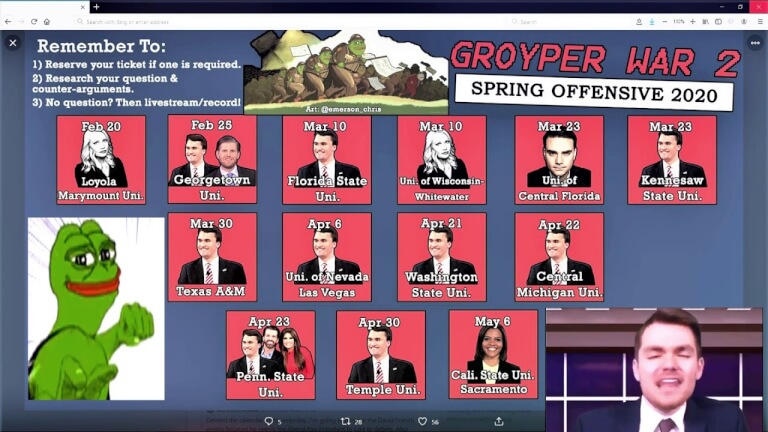 The absolutely incompetent leadership through the "Groyper War," shows precisely why Fuentes was censored three full years after we all were. It didn't take a genius to realize he was an incompetent loser utterly incapable of giving even basic advice to his followers like "hey please stop answering Shapiro's questions after you've asked your question." That Anglin decided to hitch his horse to the AIDS ridden America Fist movement won't be brought up much through the rest of this series, but boy is it damning.
All the energy, all the momentum that once existed in pro-White politics. Sucked completely dry by these grifting, incompetent losers. What could have been if someone like me was in charge.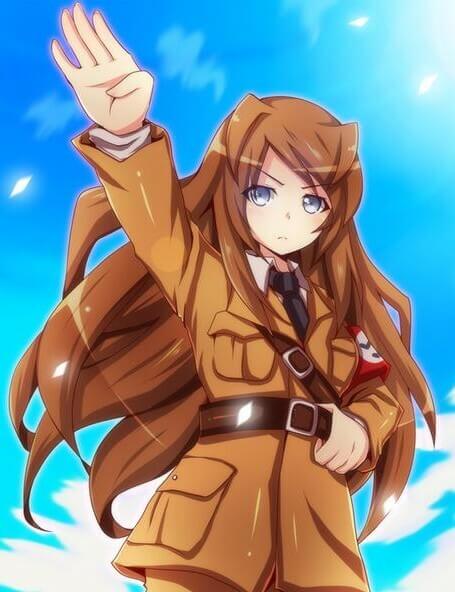 For a long time after getting censored by the DS, I listened to TRS on and off, and mostly got out of politics. I tried to make a site that failed, mostly for technical reasons, worked on the Site That Must Not Be Named, and spun that off to the Daily Rake. 
It feels like we've got something more than simply a news site. It feels for the first time like our political destiny is in our hands. Where we don't need to hope that Anglin stops with the counterproductive articles unironically talking about beating women. And with the NJP, where we don't have to hope that some new Republican politician is secretly based. Whether we succeed or fail, it's up to us, and that's a great feeling even if the road ahead of us is long and hard.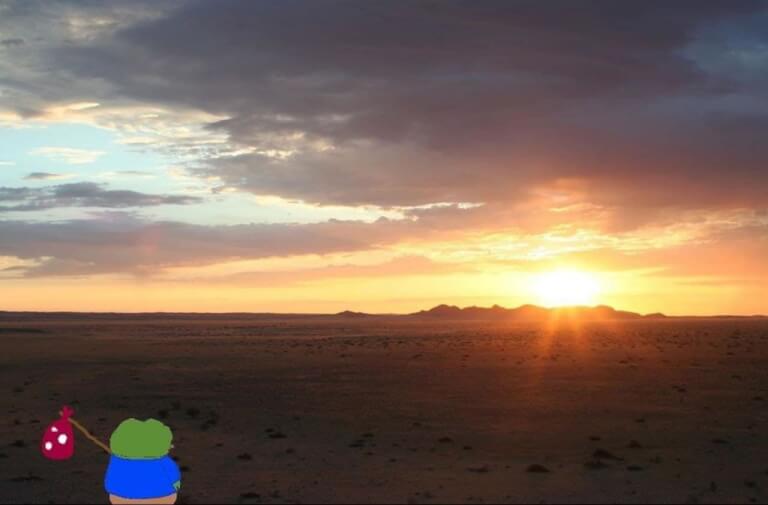 One day soon we'll be writing pieces exposing the dirt on NJP rival politicians. Soon the Anglin's will be in the rearview mirror. Until then we've got to break out the bamboo stick. It's a job I personally enjoy.