It's been a long time coming hasn't it? Here at the Daily Rake we've been building up this Anglin takedown for quite a while now, at least by the standards of a website barely a month old. Frankly, Anglin has deserved this since long before the Daily Rake was launched, but we can't turn back the clock. In any case, the wait is all over now, we've arrived.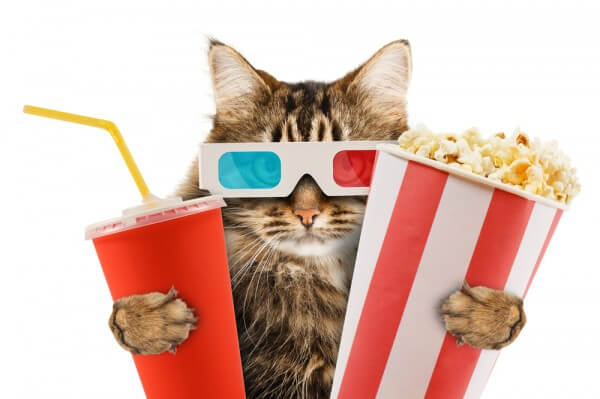 Now sure, we've mentioned his satire-like endorsement of Nick Fuentes as the next POTUS. We wrote about a bizarre, low energy attack he just did on TRS/NJP. We've even covered his pathetic response to the Waukesha BLM Christmas Massacre. But all of those were articles that were relevant when they were written. None of them were the true Felting that Mr. Anglin needed.
Two days ago, as the prelude to me breaking out the bamboo stick on Little Andy, I wrote my article, The Politics of Biological Failures, which you can read here. Ultimately the point I made, and which will be made over and over again in this series, is that some people are simply nasty mutants, and their politics are inseparable from the fact that they are societal outcasts, motivated by their anger and hatred towards average, everyday decent people.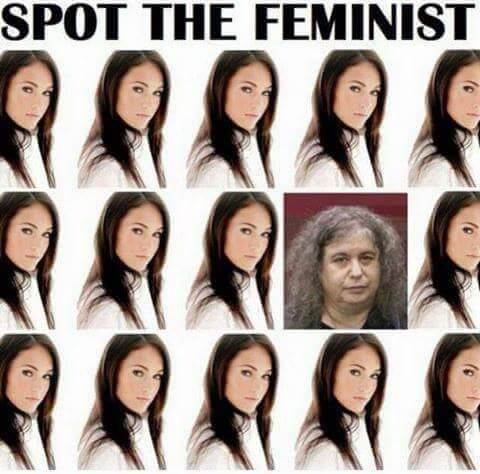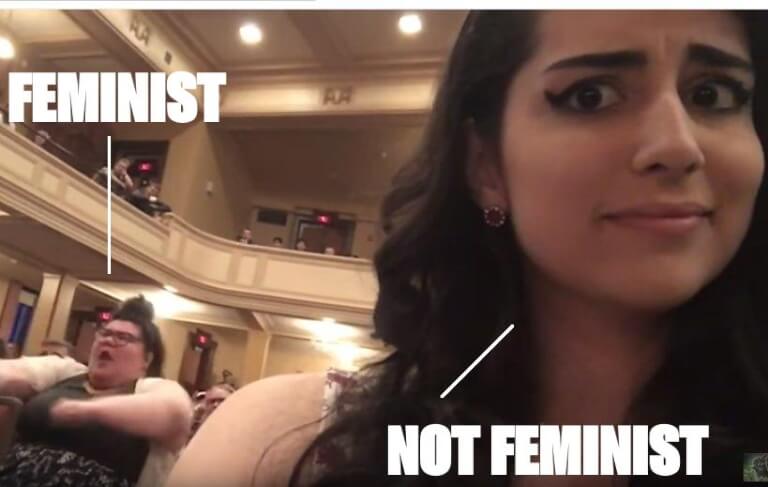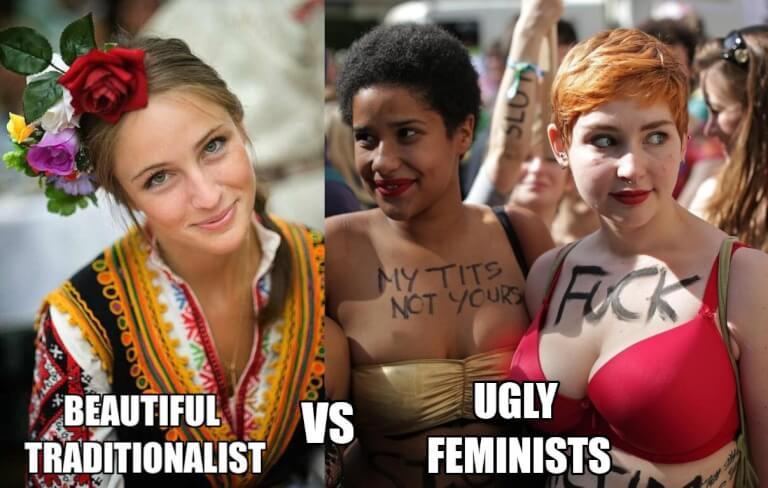 Which leads us to the Good Optics Manlets.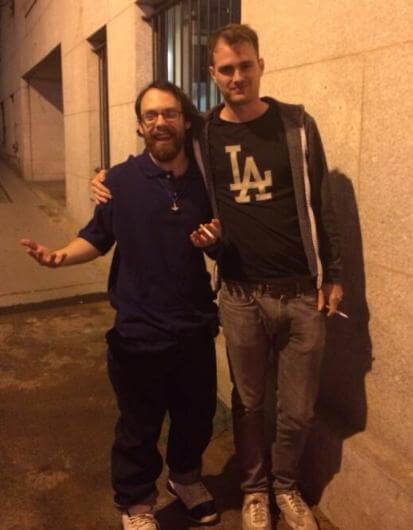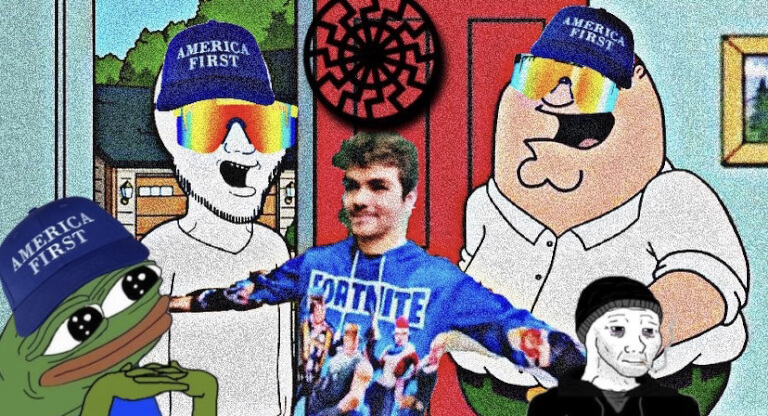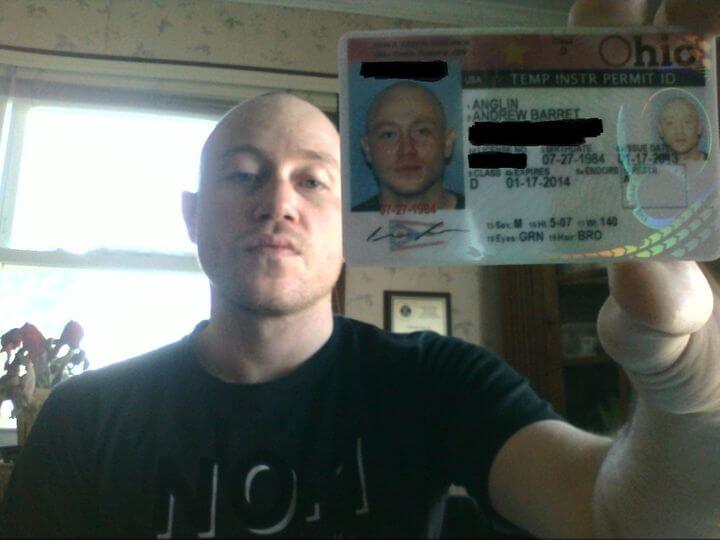 Such as Little Andrew Anglin, seen above.
I used to be a fan of the DeadMemeStormer way back when it used to be good, which ended at around 2018, 2019 at the latest. As such, I distinctly remember the one and only good bit of antifa propaganda I ever saw. Sometime around 2016, back when twatter was still fun, they had made this poster that said something like "the angry little nazi," and all it included was pictures of Andrew Anglin.
I couldn't find it again, but I remember getting this sinking feeling in my stomach. I had never seen Anglin before, and I was not prepared for the guy running the website I liked to be outright hideous. I should have listened to my gut feeling. It has never let me down even a single time in politics.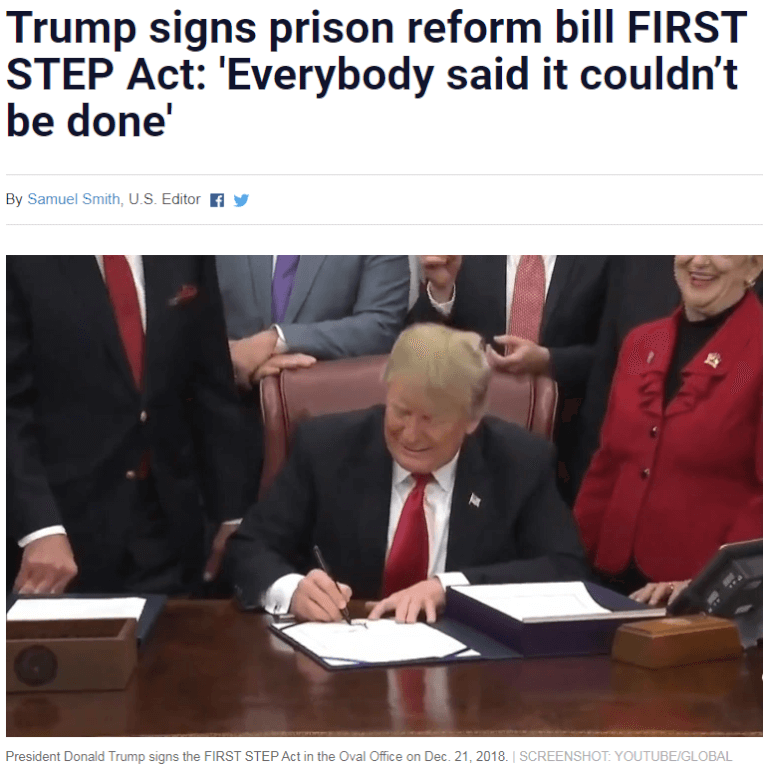 Okay maybe one time. I guess I'm not perfect.
Still, I remember clearly that visceral repulsion I got when first looking at Anglin's face. And if he's repulsive to a normal man like me I have no idea how the CatNat crowd tolerates him.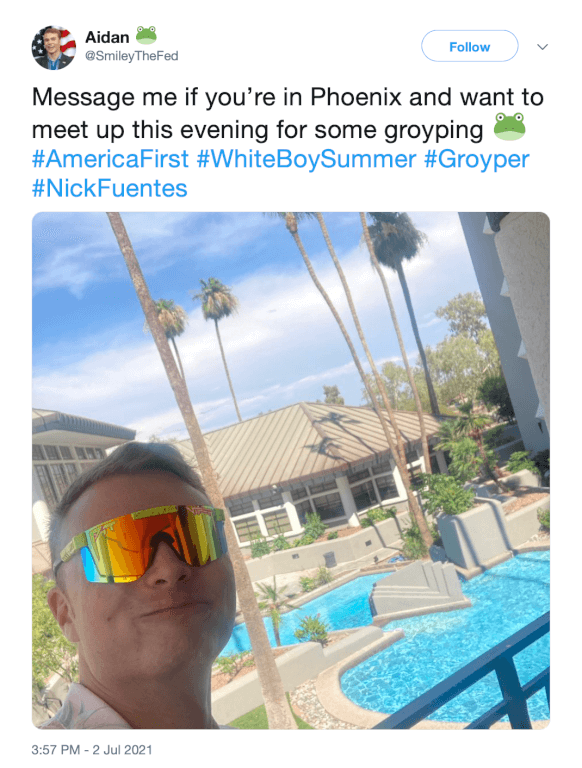 No matter how many times Anglin fans Fuentes' tiny Mexican balls, I don't think he's getting invited to their next all-male "groyping," struggle sessions.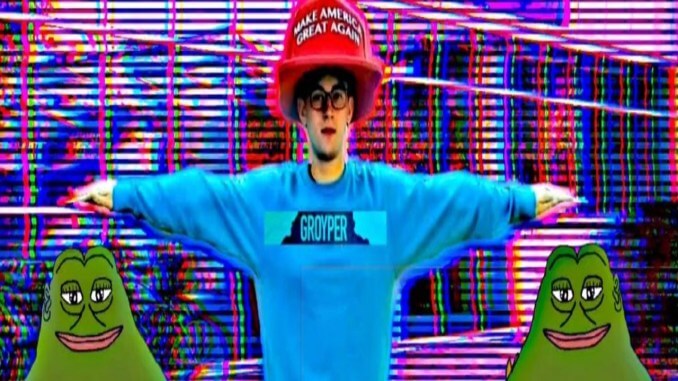 I was planning on launching our Assaulting of Anglin series by starting with his response to the Harvey Weinstein Affair. Break down the psychology of someone who would not simply defend Harvey Weinstein, but write an entire leftists meme or two in his defense.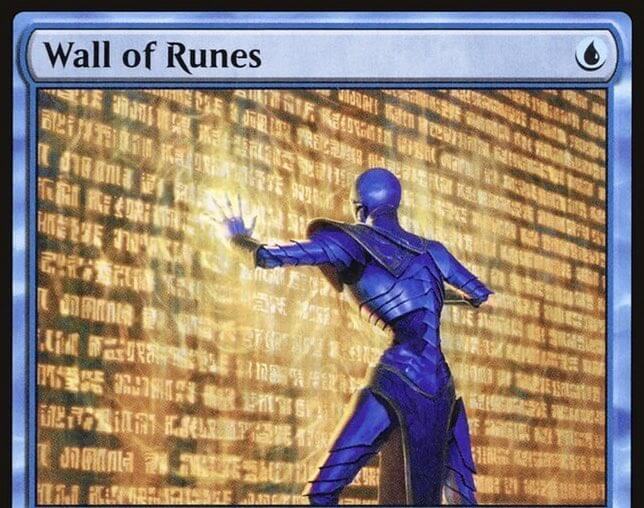 However, just two days ago I received an excellent comment from one "WhiteNoize." His history with the Daily Stormer is similar to mine, and I think it adds a lot of context that could otherwise be missing.
I have reproduced this comment in its entirety below, with only paragraph breaks added for readability.
WhiteNoize,
I've been reading the DailyStormer everyday since before trump got elected. I had been following Alex Jones prior, but found out about the DailyStormer from 4chan. He was talking about jewish power and I never looked back at Alex jones. In those days DS was pretty good, and it wasn't the weird manlet cult that it is today. He had links to other "alt-right" figures at the bottom of the home page like David Duke, Grandpa lampshade, TRS, white rabbit radio and others, and that was cool. It gave me the impression that he was a team player and was in "this" to win "this". At the time I preferred his site over TDS simply because i'm more of a reader than a listener.

It feels like another lifetime ago, but once upon a time the DeadMeme Stormer was actually funny. In my research for this series I had to go back and look at some old Stormer stuff. The 2015-16 beef with Ramzpaul, the coverage of Ukraine, random articles here or there.
I had wondered, did I simply like the DailyStormer because I was younger then, because it was my first introduction to Naughty Goyim product, or was it really a site worthy of my time? Was Andrew Anglin at one time a comedic heavy weight, or was the DailyStormer always awful?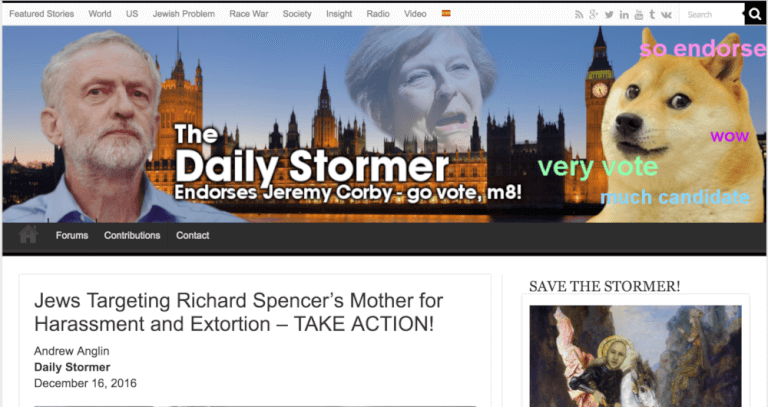 The answer is somewhere in the middle. Jew jokes are hilarious, and Anglin got to steal the best memes from 4Chan back when that site was good. Then he got to steal the best memes from the DS forum, which was better than the articles. Making a somewhat funny website that talks about jews, especially with other people's content is not really that hard. Even still, there was a time where the Daily Stormer at least gave the appearance of being a sort of fake-lowbrow site. The kind that used humour to achieve serious political goals.
Similar to WhiteNoize, I too am more of a reader than a listener, and articles serve a valid function that videos can't. This is why FTN has Dissident Mag. Something very valuable was lost when Anglin glitched out and went into the jump the shark infinite loop. We needed a daily news site that filled the niche left behind by Anglin trooning out.
But as time went on the outside links disappeared, and the manlet cult began to form. First it was a fixation with age of consent laws, then it was all women are whores, to women need to be beaten and raped. I would take the impotent manlet rage articles with a grain of salt and a chuckle and peruse the rest of the articles. It became clear trump was a fraud after the first year of his presidency, [I thought] "anglin will come around," he never did. It was the last year of the trump presidency that I stopped viewing his site in earnest and more like a bum-fight, yeah its entertaining and all, but you feel dirty afterwards.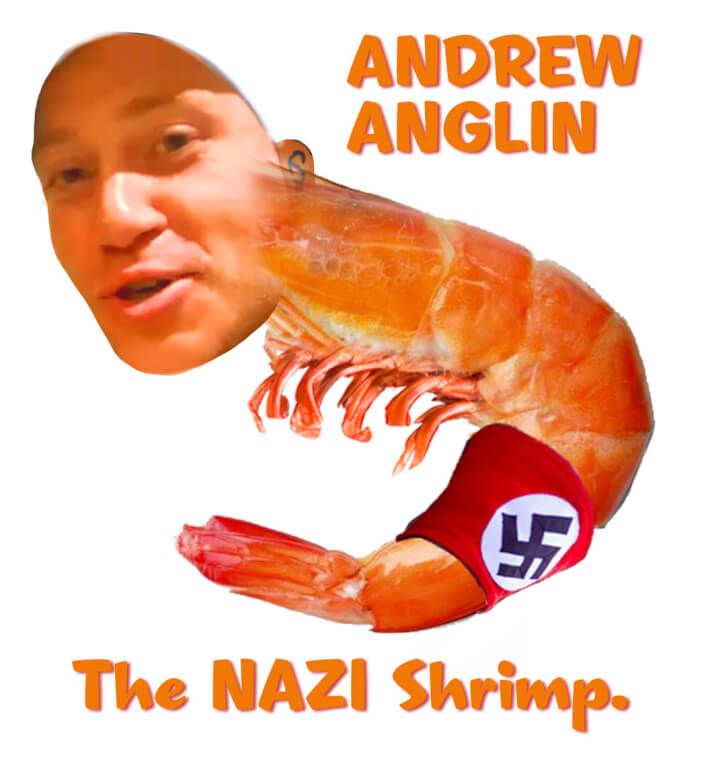 One weird thing that just jogged my memory. At the bottom of every article on the old Stormer, would be displayed the top 5 highest rated comments. Most of the time, the comments were funnier than the articles themselves. There was a forum, The Goyim Know, that was linked into the articles, and that forum was the best part of the website. For some reason, maybe a good one but probably not, that feature was suddenly removed from the website.
Reading Anglin's site in isolation was quite possibly the biggest single step down in quality. The content there was simply not good enough to be all that enjoyable by itself, even pre-WeinsteinGate. At least for a while the forum still existed, and I was a member, but there was no comparison to seeing the hilarious community posts at the bottom of each article.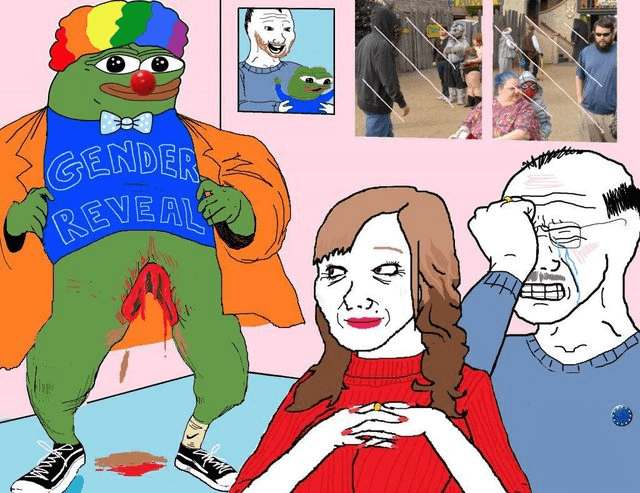 While the removal of community content on each article was the most jarring step down in quality, it was far from the only one. There was always the occasional Manlet Rage article as early as 2015, but it was easy to play it off as satire back then. Over time I began to realize that Anglin being the High Class Adolf Enjoyer was the fake bit, and the venemous manlet spewing about "locking women in cages," was his actual personality.
In a myriad of ways, most related to content, the site just kept getting worse and worse. The last stop for me was when I got banned on the old forum, The Goyim Know, mentioned earlier for an extremely tepid defense of TRS. It was the last straw for me, and I stopped reading right then in late 2019. I checked the site a single time at the 2020 US election I honestly wondered if I wasn't just reading some extremely clever satire of some MAGA Plantruster. It had degraded that far.
So I went all in on TRS, I became a pay-chad and started listening to everything on the TRS network while at work. I don't feel like I absorb as much but everyone on TRS seems relatable and normal. After all what do I have in common with a bitter sex tourist that looks like Johnathan Greenblat's son? Then checked out the hyphen-report after hearing about it on FTN and it was all over, though ill still look back at Anglin for a chuckle. The articles are way better written with more nuance and all without the weird manlet cult of personality.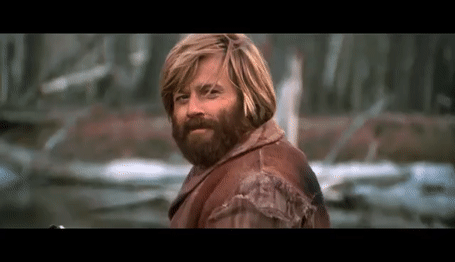 Thank you. We try. I'll have a lot more to say on the various idiotic DS attacks on TRS in later installments.
NOTE: This was originally written for the Hyphen Report, but we had an acrimonious split, as many of you know.
DS is utter shit today, the articles are poorly written, trivial subject matter, and as a Christian its off putting how he drapes himself in religion to add gravitas to his bitter screeds. Its slimy like Joel Osteen. Also TRS is relevant in trying to affect IRL change whereas Anglin is completely irrelevant because he is against IRL anything, just lay low and listen to him gripe about his shortcomings with women (no pun intended).
I had no idea who Joel Osteen was, but apparently he's some televangelist. I've never seen him speak, but I'm sure it's all about how you can gift him some money and contribute to the cause or receive salvation. Reminds me of something.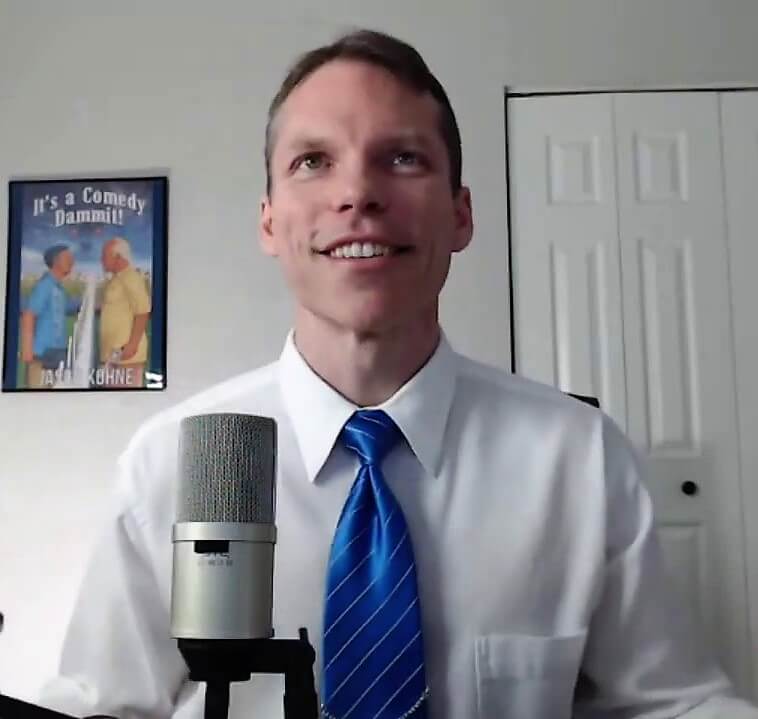 Check out my series on NWG, if you haven't already. Combine Jason "Go Pee" Kohne's grift routine with Andrew Anglin/Nick Fuentes' insincere commitment to Christianity, and you have a run of the mill televangelist.
Anglin like a jewish TV series started strong but by the end of the season devolved into utter faggottry with Mexican twinks and their joke of a "political movement" that has the optics of a cringy social studies school project, his nig rapper appreciation articles, D and C articles along the lines of the vax or whatever the touchstone of division is atm, white women resentment articles, and apologetics for Epstein and Wienstien. Like WTF am I reading? No one is this off point without it being purposeful, there is a lot of circumstantial evidence that imo points to him being a kike or in the employment of kikes. Can't believe I gave that failed loser $100.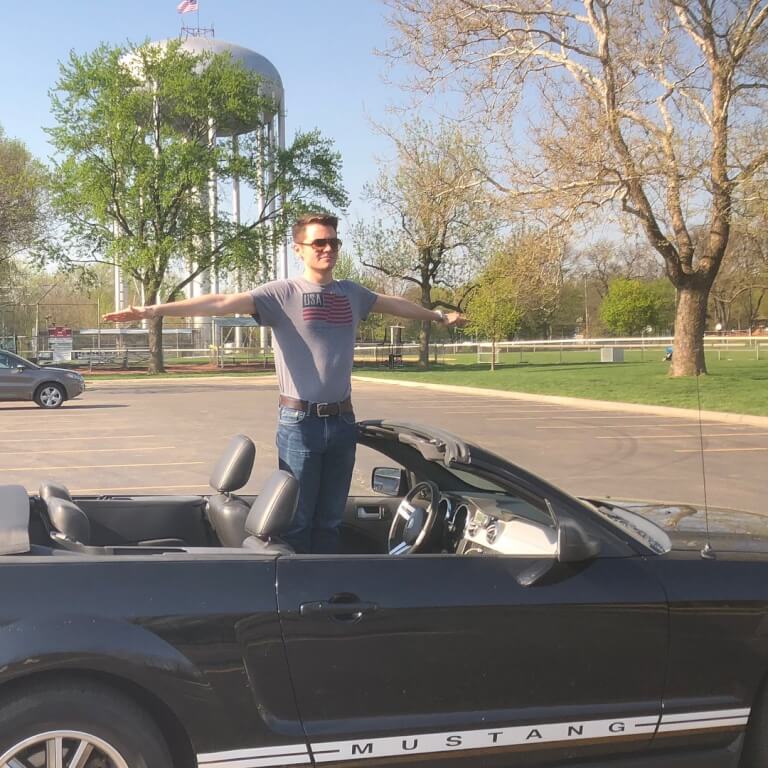 You're telling me you don't think that Nick Fuentes is the next President of the United States?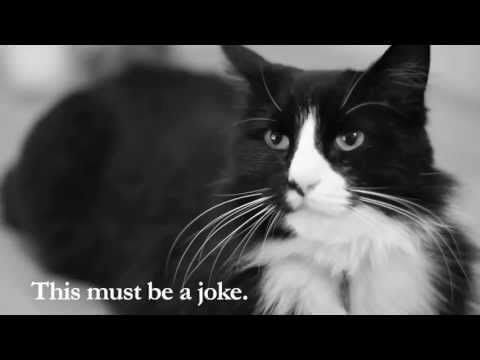 I mean I might have done an entire series breaking out the bamboo stick on the TradHomo Twinkcel Revolutionary Republican Party Outsiders myself, but even I acknowledge that he's going to be killing himself  sitting in the oval office in about 5 years, 10 max. To deny that Nick Fuentes will be president? Absolutely ridiculous.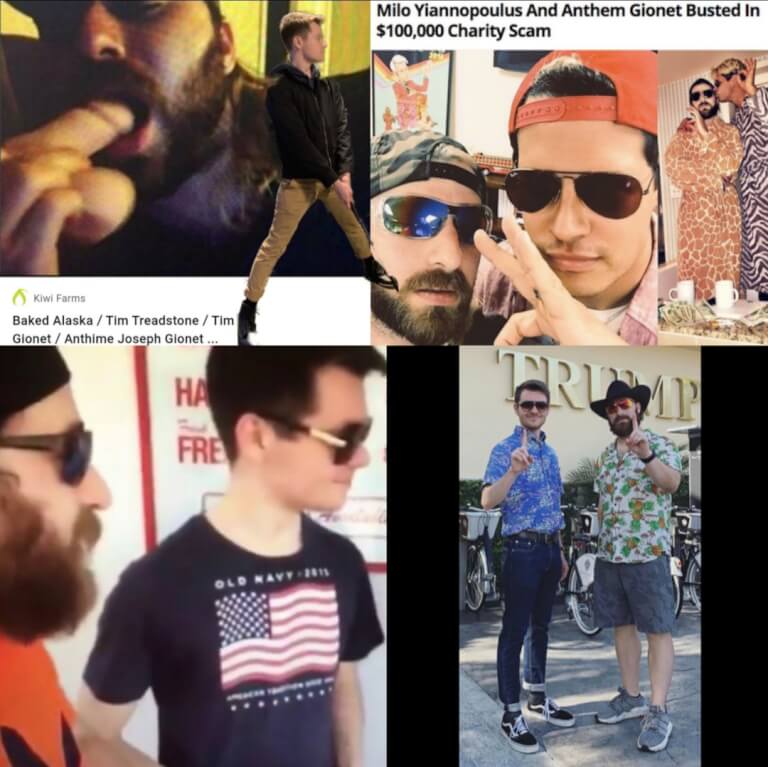 I mean his optics are too on point for any other outcome.
Just like his wahmen hating, the niggernoise appreciation was something excused as either an odd quirk of Anglin, or some satire. But even back when the Stormer was good he would go on rants about how Kanye West is a musical genius, and unironically talk about how Rick Ross or whomever actually made amazing music.
Above is the trailer for TwinkPac III. I covered that here, and yes, that is inaudibly shitty niggernoise in their trailer. It's a good thing these people make sure to remind us all that we're the wiggers, or everybody might forget.
FYI- There's nothing inherently wrong with being short, but manlets like AA give give short guys a bad name. Like just chill out.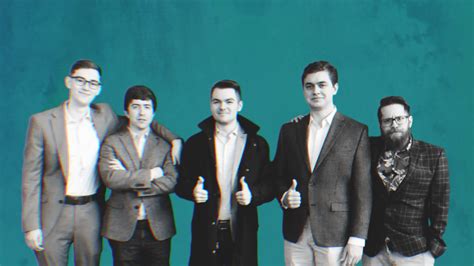 Being short is fine. An entire political movement made up of nothing but guys under 5'7 is an entirely different story. When Patrick Casey is both the stud of your political movement, and also leaves because it's too ghey and retarded for him, it says everything you need to know.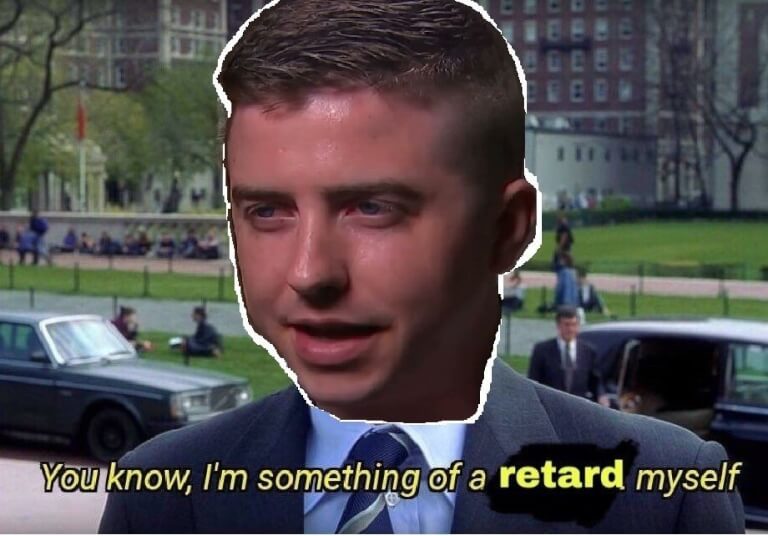 If you're under 5'7, don't take it personal kid, you'll grow up someday.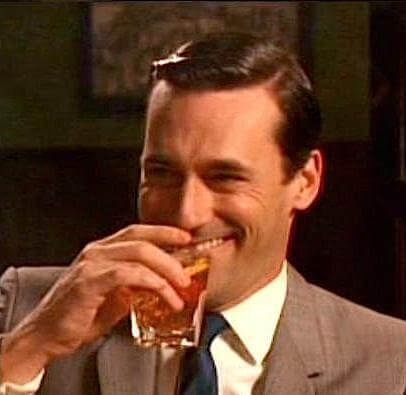 Tune in next time as we delve deep into the Suckjob of Harvey Weinstein.