A federal judge on Friday blocked a Texas law barring government entities from doing business with contractors that participated in boycott, divestment and sanctions (BDS) activity from being enforced against a Palestinian-American contractor, saying that the law infringed on the contractor's First Amendment rights.
Let me go look up who passed this anti-BDS law.
Anti-Israel Policies Are Anti-Texas Policies
Okay Abbott, I believe you.
Governor Greg Abbott today signed into law House Bill 89 (HB 89), known as the Anti-BDS (Boycott, Divestments, and Sanctions) bill, which prohibits all state agencies from contracting with, and certain public funds from investing in, companies that boycott Israel. The Governor hosted the bill signing at the Jewish Community Center in Austin. Today also marks Israel's Independence Day.

I would like to thank Rep. Phil King and Sen. Brandon Creighton for their work and commitment in authoring this important legislation."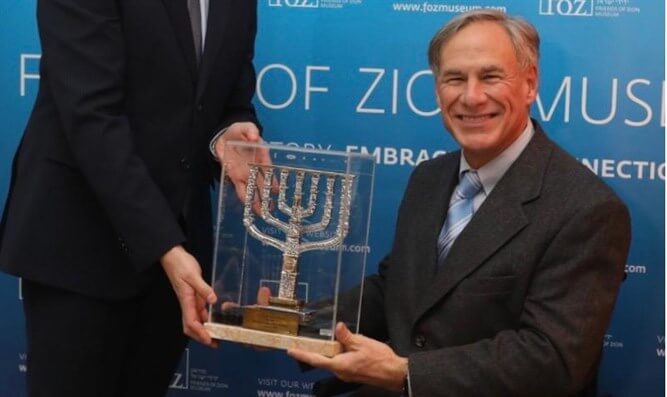 BTW, House Rep Phil King and Senator Brandon Creighton are both Republicans. Phil King's personal website even says the following.
Principle-Driven Conservative Leadership

"Texans in SD 10 want a state senator who will fight the unacceptable federal encroachment from Washington on our freedoms, rights, and liberties. They want strong border security, a fighter for the unborn, a defender of Second Amendment rights, and a taxpayer advocate. That's my record, and that's the kind of senator I'll be."
And below we have Brandon Creighton. You're not the only one who gets weirdo pervert vibes.
Keep in mind when these Conservatives bloviate about "muh freedom," and "muh liberty," that they'll happily stomp all over the constitution when doing what jew nationalists want. 
Getting back to our article.
Houston-based A&R Engineering and Testing Inc., which is owned by Palestinian-American Rasmy Hassouna, in October filed a lawsuit arguing that the anti-boycott law was unconstitutional, according to Axios.

"The speech contemplated by [Rasmy's company] may make some individuals — especially those who identify with Israel — uncomfortable, anxious, or even angry," U.S. District Court Judge Andrew Hanen wrote in his ruling.

"Nevertheless, speech — even speech that upsets other segments of the population — is protected by the First Amendment unless it escalates into violence and misconduct," he continued.
Judge Andrew Hanen also caused quite the kerfuffle in 2015 when he blocked DACA. This was overturned later, but that's out of his control. We may have found the rare judge who I actually like.
And beyond that, I hope this destroys this annoying cuck conspiracy theory that "jews control everything." The ADL and other jew nationalist organizations put their thumb on everything, and, if not opposed, will win. But no, US courts are not 100% corrupt and controlled by Schlomo, and anyone saying otherwise is either a retard or acting in bad faith.