Yesterday morning I was forwarded this. I assumed it was fake.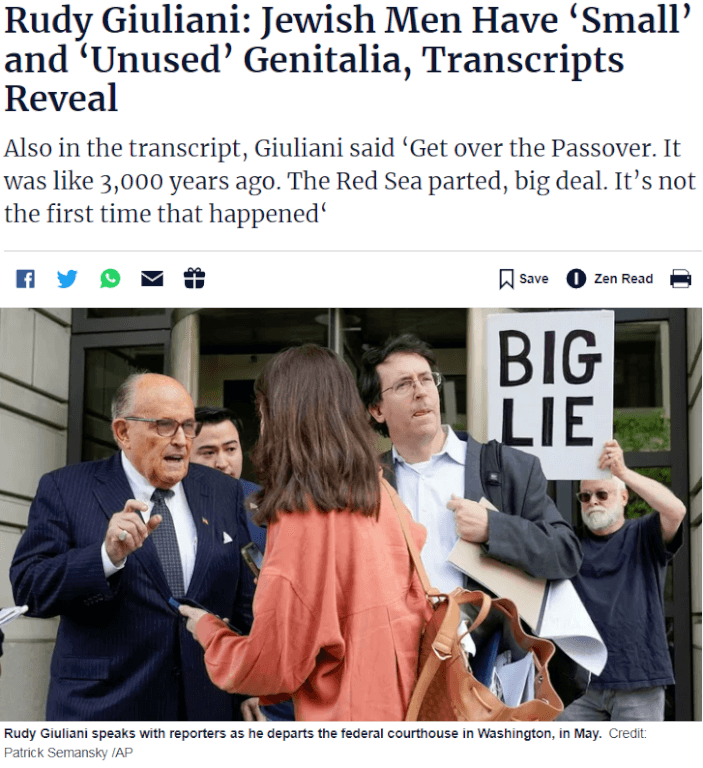 I have since learned that I am far too cynical for my own good.
Rudy Giuliani made vulgar remarks while making unwanted sexual advances towards a former assistant, according to transcripts filed on Tuesday in a bombshell sexual harassment lawsuit.

Noelle Dunphy sued the Trump ally in a Manhattan court in May for $10m for allegedly forcing her to perform sex acts and making racist, sexist and remarks while working as his aide between 2019 and 2021.
"Racist, sexist, and remarks." Does no one proofread this garbage?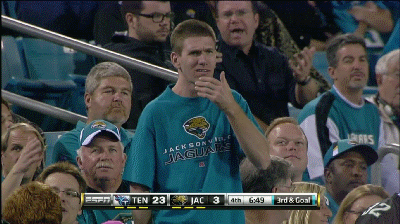 I know that it's called "Independent," but this is a big boy propaganda outlet. The Daily Rake isn't perfect, but I honestly believe that I have a lower rate of embarrassing mistakes in my writing.
In a new court filing this week, Ms Dunphy's lawyers provided transcripts of tapes that allegedly lay out in graphic detail some of Mr Giuliani's sexually explicit remarks.

Ben Goodman, a political adviser to Mr Giuliani, previously told The Independent that the 79-year-old political veteran "unequivocally denies the allegations" in the lawsuit.

On Wednesday, Mr Goodman told The Independent that Mr Giuliani's relationship with Ms Dunphy was entirely consensual.
Goodman sounds like a small cocked name to me, especially considering the profession. Can't be entirely sure of course, but I'm getting tiny penis vibes from this one.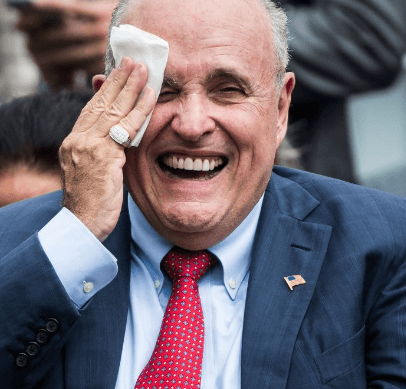 Or maybe Rudy just thought it would be funny to hire a Small Cocked-American to defend him as he continues his crusade against the penally-challenged.
[Noelle Dunphy] is suing the former New York City mayor for $10m for sexual assault, harassment, wage theft and other misconduct over claims that he forced her to perform sex acts on him and work in the nude during her two-year employment.

In the latest filing filed on Tuesday, Ms Dunphy's attorneys allege Mr Giuliani told her in March 2019: "Come here, big t*ts. Your t*ts belong to me. Give them to me. I want to claim my t*ts."

"These breasts belong to me. Nobody else can get near these, okay? I don't care if they're flirting or they give you business cards. These are mine, you got it?" he allegedly added.
He really said that, the absolute madlad. 
Rudy Guliani was the real Mad Wop all along.
In another transcript, Mr Giuliani allegedly called her "my b****" and "my f***ing s***", adding: "I want to own you."

Elsewhere, he allegedly calls Ms Dunphy "my little girl" and "my daughter".
Rudy Guiliani was quoted as saying "I got that dragon dick energy. I have Adonis DNA. I have tiger blood. I'm like Charlie Sheen but with a big peen."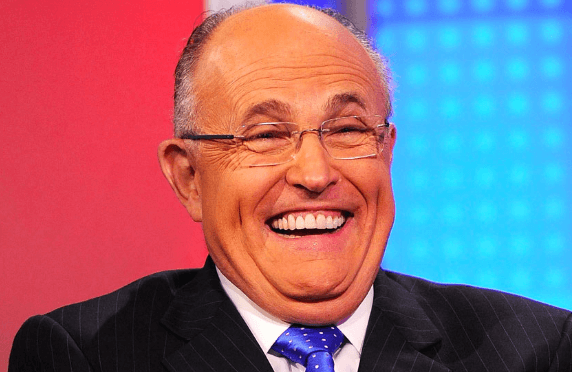 The transcripts also allegedly confirm anti-semitic remarks attributed to Mr Giuliani when the lawsuit was filed in May.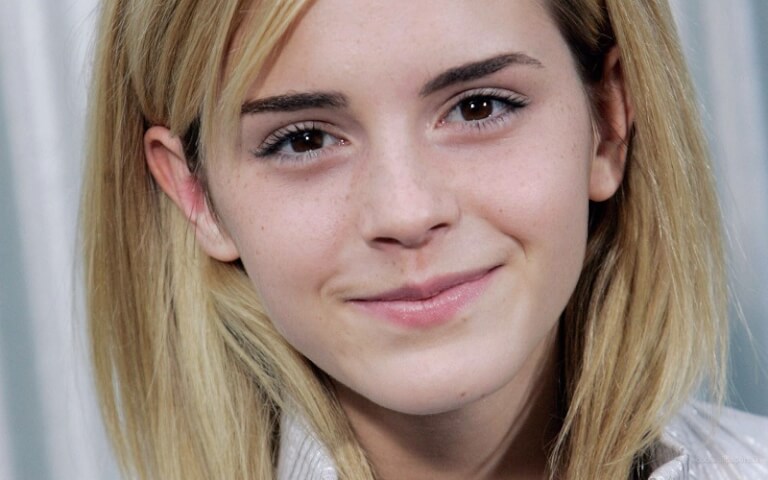 Mr Giuliani was alleged to have said that Jewish people need to "get over the Passover", and that "Jewish men have small c**** because they can't use them after they get married."
Based and science-pilled. There is no doubt that this is 100% factual information, as Harvey Weinstein's tiny starfish penis has proven beyond all shadow of doubt.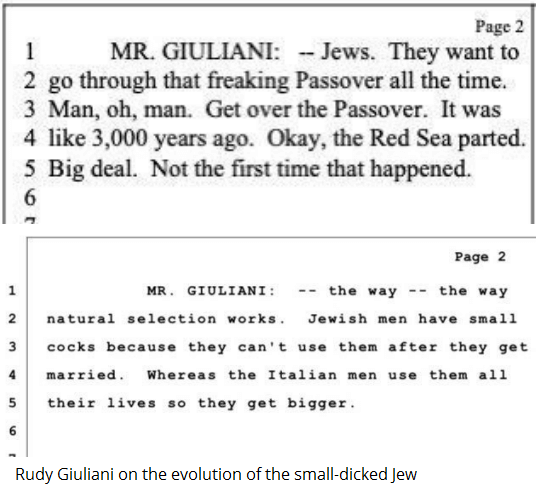 Rudy Giuliani understands that evolution, specifically natural selection, is not a process whereby certain genes are passed on to the next generation or culled. Instead, small penises are created through an epigenetic effect of either getting or not getting side pussy. I think Charles Darwin said something similar.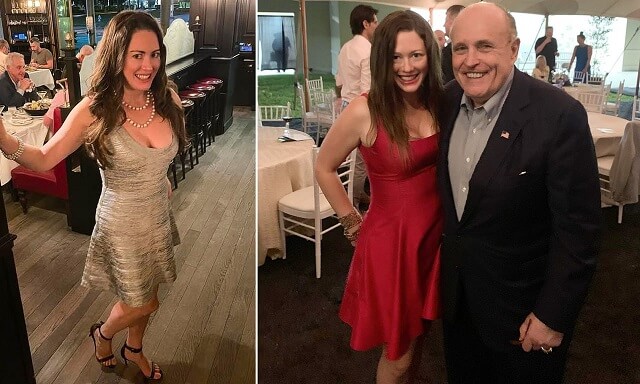 Don't say that too loudly though. Big Pharma doesn't want you to know the Secrets To Big Penis that they've been hiding from you. 
He was also accused of demanding oral sex while on the phone to Donald Trump.
The first time I read this I thought he was demanding that Donald Trump blew him. That seemed ballsy, yet offputting.
If my boy wants head while trying to convince Donald Trump to put down the circumcised penis for once and finally do something for the White Man then get on your knees, honey. Maybe if Noelle Dunphy hadn't been so selfish, and had instead deigned to please our elderly race warrior he would have had the energy to continue the fight against Big Schlomo, whereby "Big Schlomo" I mean "little dicked but politically powerful Schlomo."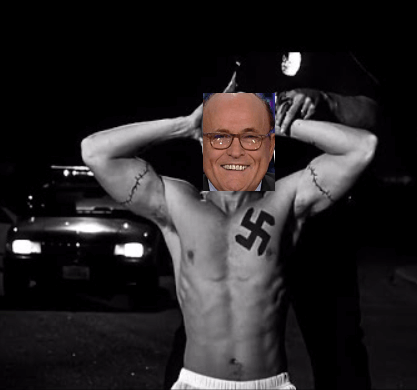 In a written response to the court in June, Mr Giuliani said the lawsuit "contains a blunderbuss of contradictory allegations". He said he had never employed Ms Dunphy, and that her "singular objective" is to defame him, he said.

On Wednesday, Mr Goodman told The Independent that Ms Dunphy had a "documented history of making harassment claims against men for the purpose of making money".

Mr Giuliani is facing legal challenges on multiple fronts relating to his conduct in trying to overturn the results of the 2020 election on behalf of Mr Trump.
I'm not sure that I believe that any of this happened. Rudy Giuliani was instrumental in the Grift the Steal garbage, and there is no real evidence that he's anything other than a self-interested parasite.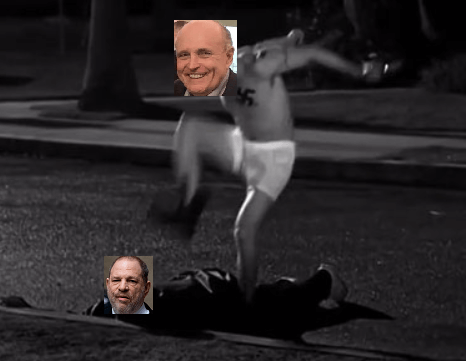 The memes are fun though.