CBC:
The celebration of the 200th edition of this column continues as we count down the 200 most iconic queers in all of cultural history in an epic four-part series. This is the penultimate instalment, and it's getting severe up in here.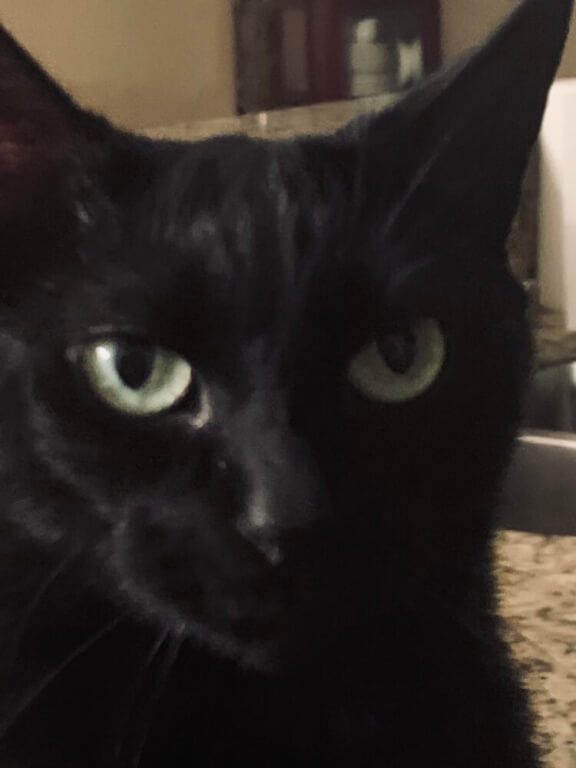 I clicked on CBC today for some content, and I was greeted with this article. Here's the intro card.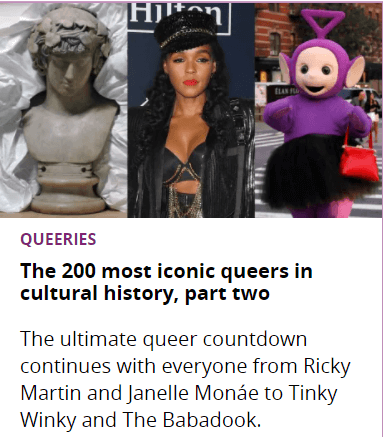 98. Kristen Stewart

Occupation: Actress, filmmaker
Years active: Got her big break at the age of 11 playing the daughter of none other than Jodie Foster in David Fincher's 2002 film Panic Room. Currently in the midst of getting the respect she's deserved for some time thanks to her Oscar-nominated work in Spencer.
Why so iconic: For deciding post-Twilight that she would adopt a zero fucks attitude (but in the most charming way possible) to both what Hollywood expects of her career choices and how the public views her sexuality. And definitely also for this badass Saturday Night Live monologue that displayed a considerably more measured approach to coming out on live TV in front of millions of people than her former onscreen mother, Foster:
I don't know what's worse, that it's so gay, or that it's so gay. And by gay I mean tabloid celeb drama garbage that shouldn't exist in the first place. 

I clicked on the propagandist page, in this case Peter Knegt, and was greeted with this. Just in case the text gets blurred out, I'm reproducing his bio below.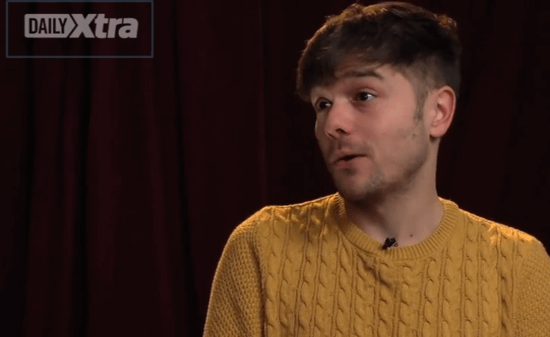 Here's a list of some of his other works.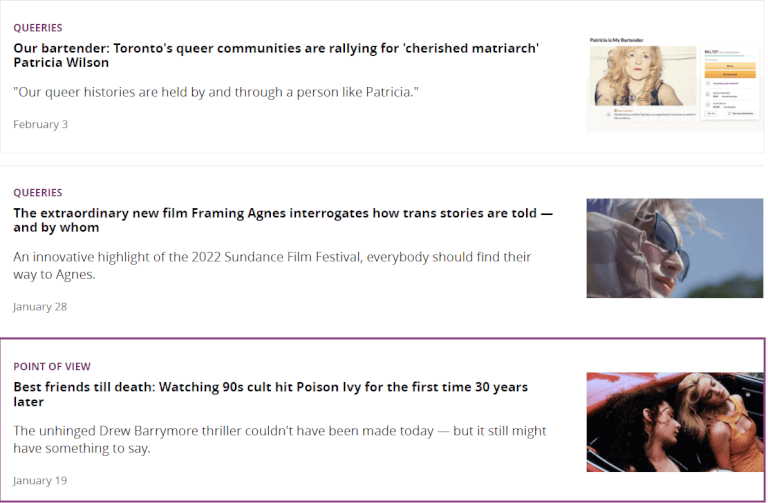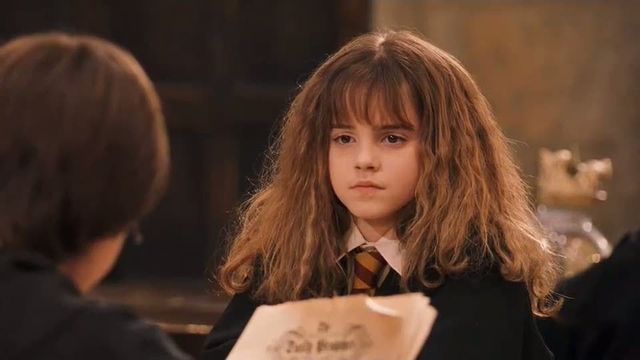 /OurGirl/ Emma is not particularly impressed, and neither am I. This is who your taxes fund, a disgusting pervert doing tabloid drama about other perverts while winning awards given to it, undeservedly no doubt, by other perverts.