You may remember Lia Thomas. She's the stunning and brave 6'1 tranny who is not simply shattering records, but also the cisheteronormative straight White white male patriarchy. Well apparently some trannyphobic cuntesses at the Penn State swimming team are bigoting on her harshly in a way that some have called Hitler-esque.
Sharing a locker room with transgender swimmer Lia Thomas has become a point of contention for some of her University of Pennsylvania teammates, who feel uncomfortable changing in the private space with someone undergoing gender transition, the DailyMail.com can reveal.

'It's definitely awkward because Lia still has male body parts and is still attracted to women,' one swimmer on the team told DailyMail.com in an exclusive interview.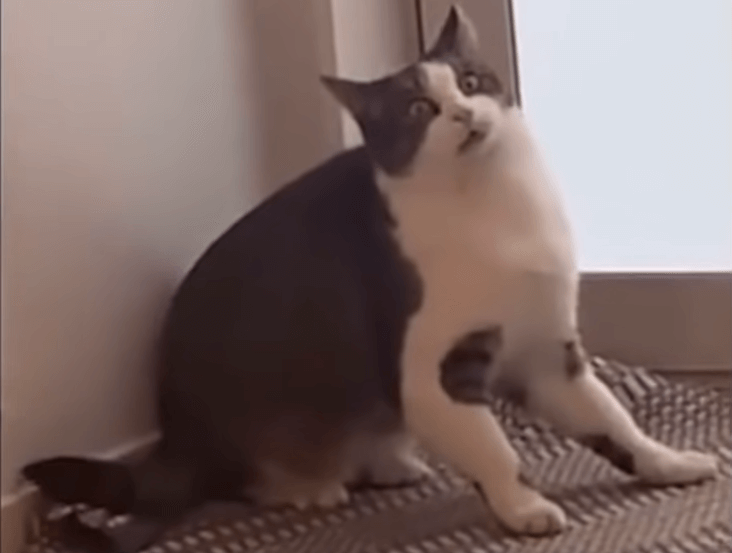 I am shocked, absolutely shocked to hear this bigotry coming straight out of the mouth of these disgusting trannyphobes. These college girls need to start getting the fucking message here. That's not a "male body part," that's a female dick. Get over yourself, bigot.
Lia has told her teammates that she dates women.

While Lia covers herself with a towel sometimes, there's a decent amount of nudity,  the swimmer said. She and others have had a glimpse at her private parts.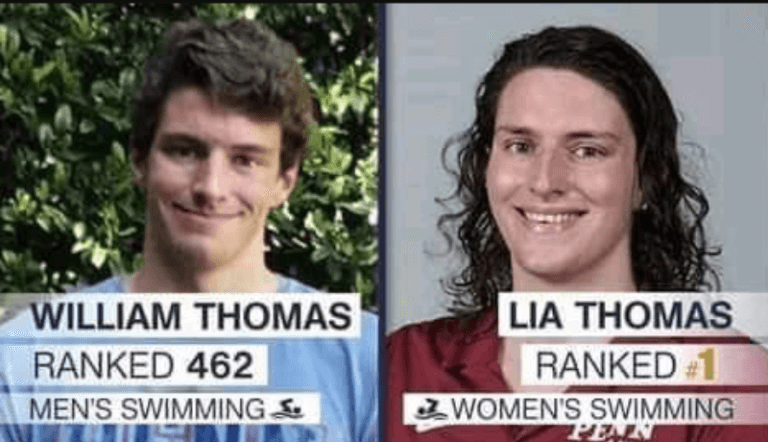 Yes, her private parts, you fucking Hitler-Worshippers. And her dick has just as much of a right to that locker room as your disgusting little fish taco.
She stated that team members have raised their concern with the coach, trying to get Thomas ousted from the female locker room, but got nowhere.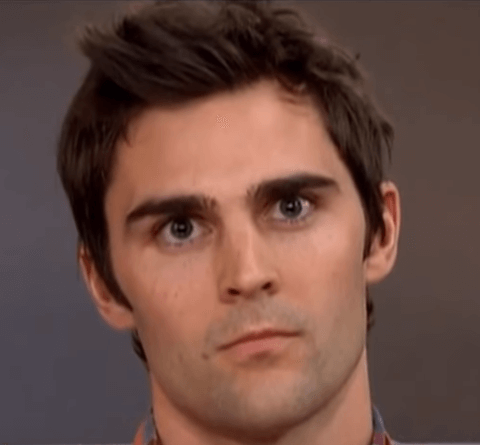 Just when I thought that it couldn't get any worse, these filthy Russian bots go and do this. Imagine denying at trans-penis the right to the girls change room? The violence that is done to trans-penis's of colour needs to stop.
'Multiple swimmers have raised it, multiple different times,' the UPenn swimmer said. 'But we were basically told that we could not ostracize Lia by not having her in the locker room and that there's nothing we can do about it, that we basically have to roll over and accept it, or we cannot use our own locker room.'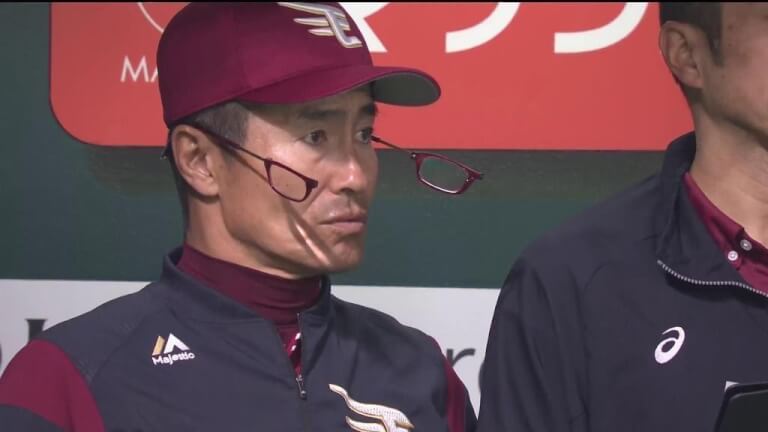 Cool it with the anti-trans-penis remarks there, bigot. Like I am literally shaking over here as I dilate. I'm about three seconds away from suiciding because I have to live in a world with bigotphobia of this magnitude.
'It's really upsetting because Lia doesn't seem to care how it makes anyone else feel,' the swimmer continued. 'The 35 of us are just supposed to accept being uncomfortable in our own space and locker room for, like, the feelings of one.'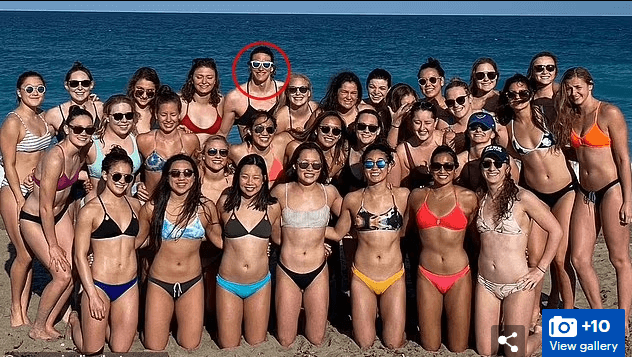 Apparently there are 35 girls on the Penn State swim team. Additionally, they are all smoking hot, and I'd probably rail every single one of them until my dick fell off. The swimmers body, gods gift to mankind.
Anyway, let me get back into character.
She said UPenn's handling of the locker room issue is emblematic of the school's overall approach to the Lia Thomas controversy, with school bending over backwards to make Thomas feel welcome without seeming to care how it affects her teammates.

'The school was so focused on making sure Lia was okay, and doing everything they possibly could do for her, that they didn't even think about the rest of us,' the teammate told DailyMail.com. 

'It just seems like the women who built this program and the people who were here before Lia don't matter. And it's frustrating because Lia doesn't really seem to be bothered by all the attention, not at all. Actually she seems like she enjoys it. It's affected all of us way more than it's affected her.'

"Lia" Thomas is the single greatest example of feminism being the biggest joke fake political movement in the world. Here we finally see a clear and obvious example of wahmens being oppressed by men, and feminists are all cheerleading hard for it. It's times like this that I remind you that Harvey Weinstein is the world's most famous feminist, and if you understand feminism as advocacy for Harvey Weinstein, then it'll start making sense for you.
There are no actual arguments for why it is good for women to have to share their locker rooms with men pretending to be women. And there are no actual arguments for why it is good for women to have to compete against men. After all, literally the entire point of women's sports is that they don't have to compete against men.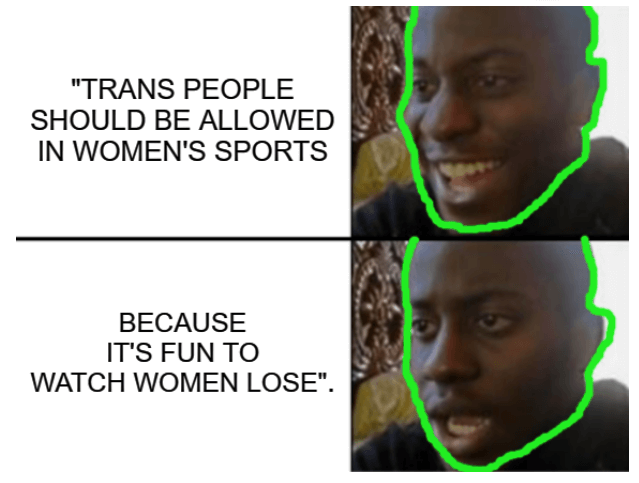 It's kind of funny to see a man so trivially dominating women's sports, but really only in the abstract. It's not so funny to actually see these girls losing their events, losing spots on the team, and not making finals because some dude is pretending to be a girl.
But wait, because Penis-Woman Lia managed to lose a race this year.
Then at the following meet January 8, Thomas was accused of purposefully holding back when she narrowly won two races and lost during a 100-yard freestyle race to Yale transgender swimmer Iszac Henig.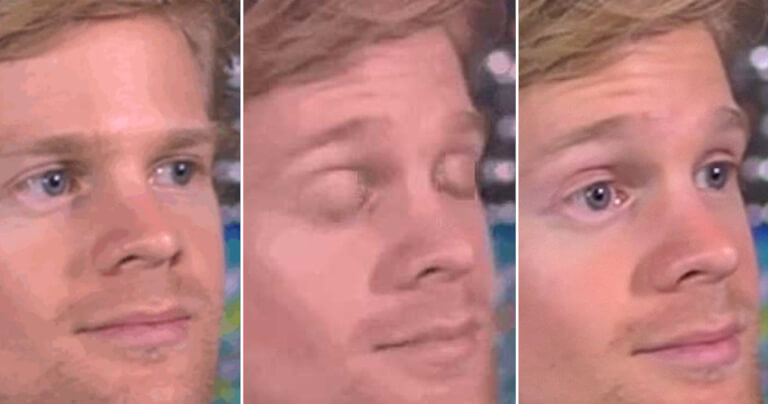 Pretty soon the finals are just going to be 8 guys.