I was forwarded a message by one of my many adoring fans in the Daily Rake Telegram Chat last night. I considered making the contents of said message the scheduled morning piece, but I didn't quite have the time.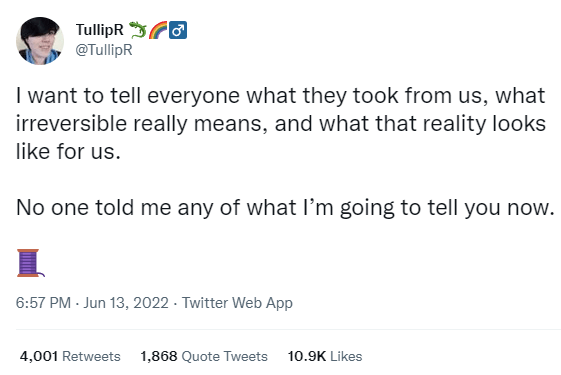 Courtesy of Hyphen Report I found a link to the original archived tweets, which were sent on June 13th. Turns out there were a few that were missed in the original collection of screencaps, and it's all worth sharing. What are the results of Tullips "Gender Affirming Care," or whatever these sick abusers are calling it these days?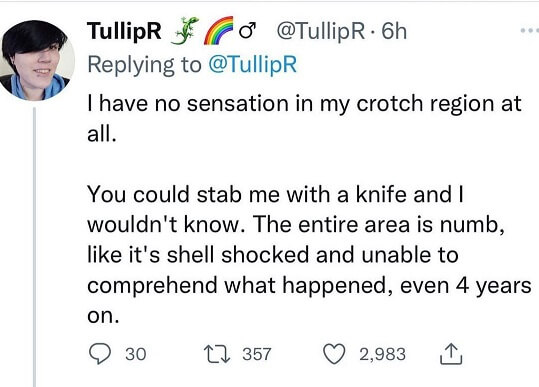 Our protagonist Tullip here has no sensation around his neo-vagina. In addition to this, he has a chunk of missing flesh, because the surgeons cared so little that they didn't bother fixing his torn suture. That's what he means when he says "sutra," unless I'm totally missing something and that's some other horrifying tranny specific thing that I'd rather not know about.

Well that's horrifying.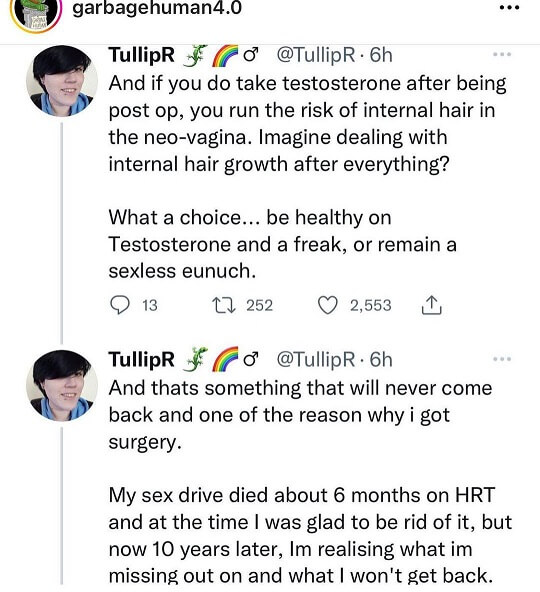 This man has hair growing inside of his neo-vagina?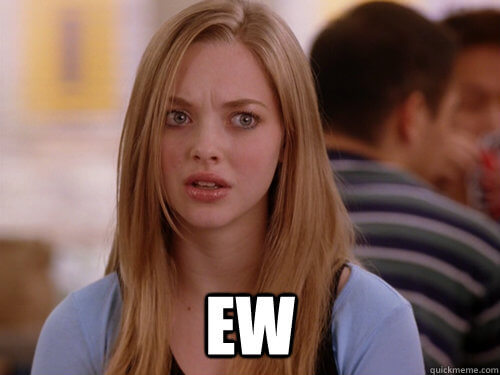 So he's got a hairy pussy, and the World's smallest morning wood. But surely that has to be all of it.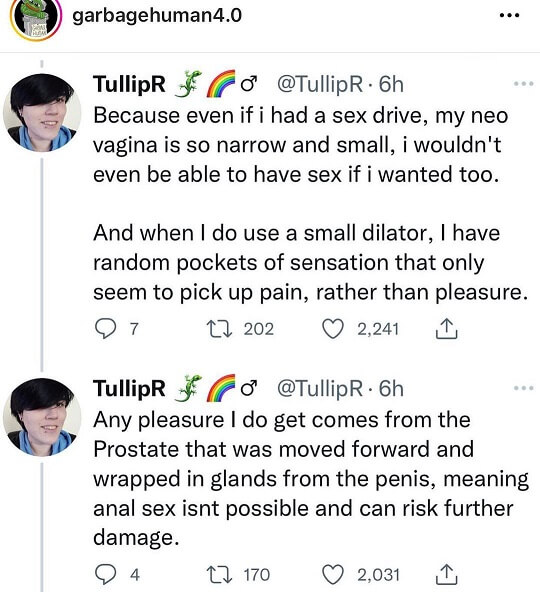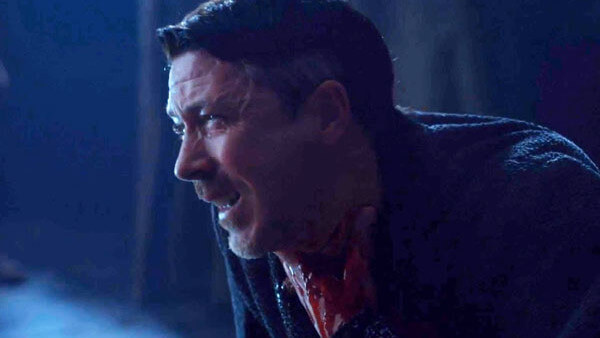 He went through all of this to have a neo-vagina that he can't even have the simulacrum of sex with. And he can't even take it up the ass either. Nor can he jerk off, because his dick is just a stump in his body.
Taking it in the ass might give him that prolapse that's so common amongst the bottom community, but he's so abused and mutilated that only having a prolapsed anus would be a huge upgrade in lifestyle. We know from "Surviving Gay, Barely," how painful and horrific that can be. But it appears to be preferable to this.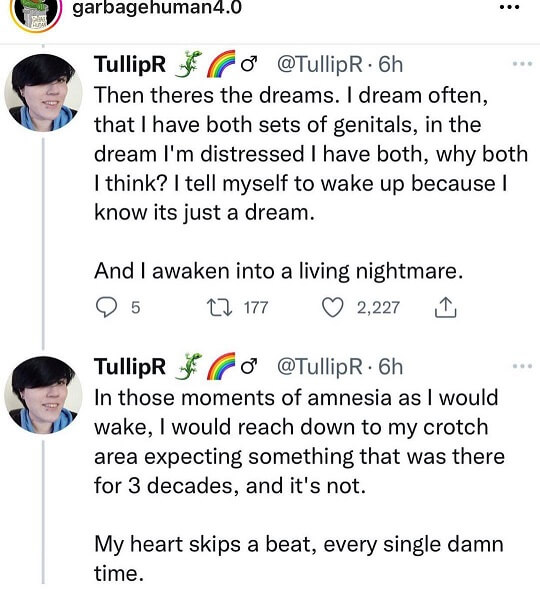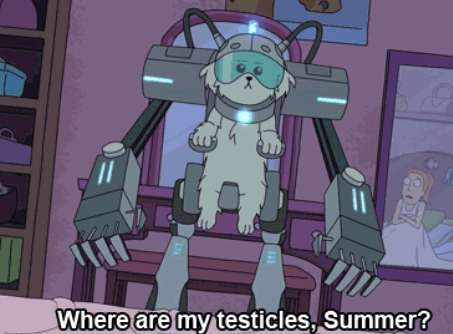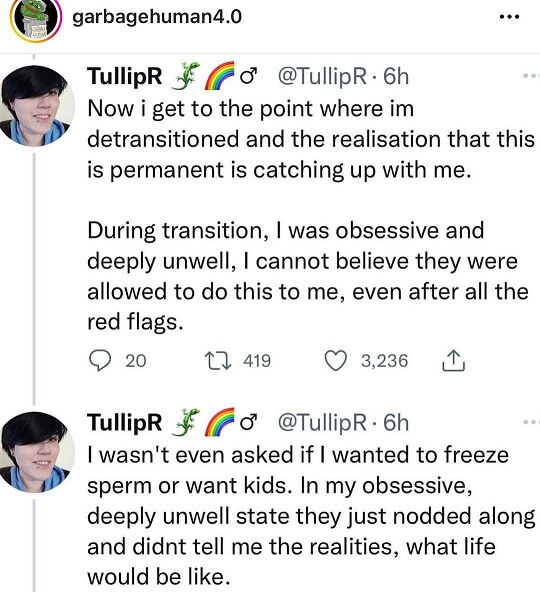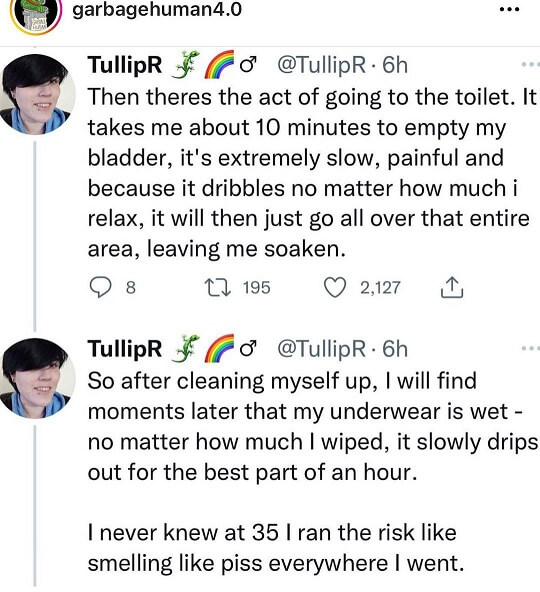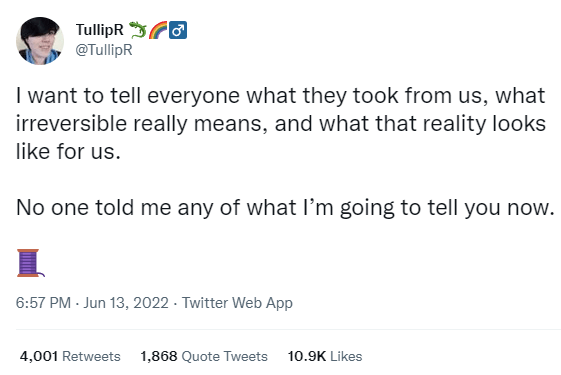 See, here's the unfortunate thing about "detransitioning," it's not real.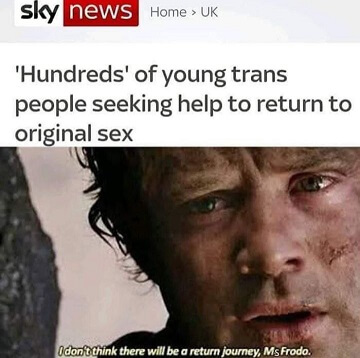 Don't think that I don't have the utmost sympathy for this poor, abused, and mutilated person. It's disgusting and vicious what they do to these mentally unwell people. He says it best himself when he asks how these people were allowed to do this to him. And there really is no good answer.
What is done to these people is abuse framed as healthcare. They end up with horrid complications, such as having the root of their penis, still functional, inside their bodies. They can't pee, or stop peeing. And many of them get constant, never ending pain. Despite all of this, these "healthcare providers," brag about doing this, including to children. They act as if they are the morally unassailable dispenser of justice, with a hidden side of not being able to pee, constant pain, and sterility.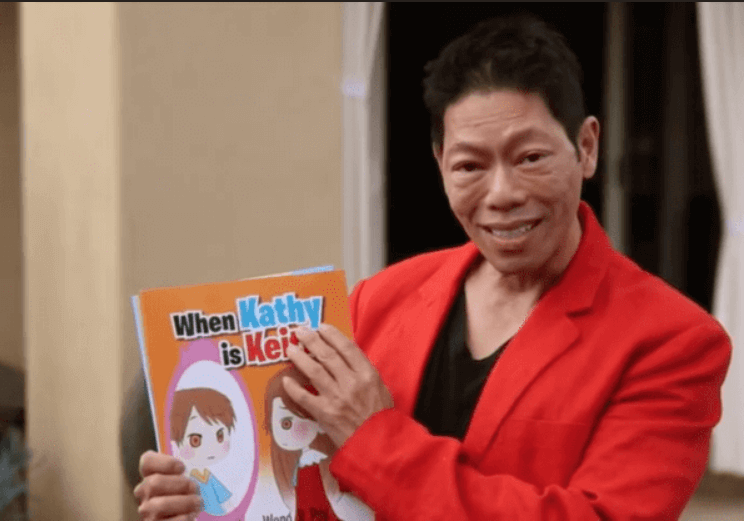 These are evil, sick people, and they must be stopped.