I was informed earlier today by someone in real life that there was something very serious happening in Beijing. There were lots of conflicting reports, but the Chinese Military appeared to be involved, as did the CCP leader Xi Jinping.
The internet is abuzz with news about Chinese President Xi Jinping being placed under house arrest. Many Chinese social media handles have said that Xi has been placed under house arrest after the Chinese Communist Party seniors removed him as head of the Peoples Liberation Army (PLA). Chinese netizens claimed that Beijing is under military seizure. Another report by News Highland Vision said that former Chinese president, Hu Jintao and former Chinese premier, Wen Jibao had persuaded Song Ping the former member of the Standing Committee and retain control of the Central Guard Bureau.
Adding to these claims is this video I found from twitter which supposedly shows huge military hardware pouring into Beijing. It comes from this tweet, with the text being as follows.
#PLA military vehicles heading to #Beijing on Sep 22. Starting from Huanlai County near Beijing & ending in Zhangjiakou City, Hebei Province, entire procession as long as 80 KM. Meanwhile, rumor has it that #XiJinping was under arrest after #CCP seniors removed him as head of PLA
I used to be a trucker, and it was very common to see US Military trucks refueling at one particular truck stop in Washington State. You'd also see them on the highways around that area, and there would usually be a few of them. The video above does show us a fair amount of trucks, but claims that it's an 80 km long procession.
If it's just a few trucks, then it's much ado about nothing. If it's really an 80 km long procession of military hardware, that's quite the big deal. I can't say which it is.
There was a recent coup attempt in China, and Xi Jinping foiled it.

That was the message of Liu Shiyu, speaking Thursday on the sidelines of the Communist Party's 19th National Congress in Beijing. "The central leadership of the party with General Secretary Xi Jinping as the core saved the party, saved the military, and saved the country over the past five years," Liu, chairman of the China Securities Regulatory Commission, said at the once-every-half-decade gathering. "He saved socialism."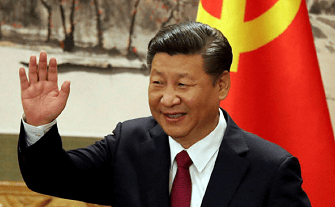 The above story is from 2017. I put it in to provide some context. Either there are some serious internal power politics going on in China, or there's a track record of people bullshitting on this very same subject.
Xi Jinping is widely regarded as the most powerful president China has had, if not the most influential leader since Mao Zedong.

In March 2018, the National People's Congress, the country's parliament, voted to remove the two-term limit for the post of president. The move meant that Xi could remain in power for life, instead of retiring in 2023.

However, even Xi appears to be facing challenges. Early on Friday, eminent strategic analyst Brahma Chellaney tweeted that a power struggle was brewing in the Chinese Communist Party (CCP).
And just to really hammer this point home, the above The Week piece is from October of last year.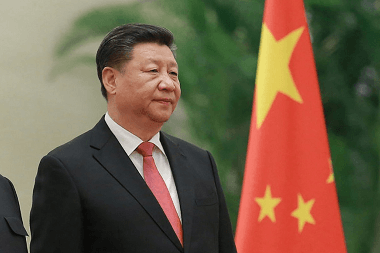 Back to our One India piece from yesterday.
Reports also said that after Xi returned from the SCO on 16th September he was detained at the airport and most probably is currently being held under house arrest.

OneIndia was unable to verify this news and it appears to be a rumour. In fact the latest from China is that former Vice Public Security Minister Sun Lijun was given a suspended death sentence with no possibility of parole by a court in Changchun city, Jilin province.The China Central Television reported that he was found guilty of taking bribes to the tune of 646 million Yuan. He has also been accused of stock manipulation and illegal gun possession. A Bloomberg report said that the verdict underscores Xi's willingness to take down high ranking party officials ahead of a key Congress where he is expected to secure a precedent breaking third term in power. During the October 16 gathering the party's leadership will be decided for the next five years.
Adding to my own suspicion I haven't been able to find any confirmation of this 80 km long military convoy. Remember, we don't even know when the original video was taken, or where. My efforts to corroborate this brought me to some less than reputable sites, like The Watch Towers. On that site I found the following QAnon tier blurb.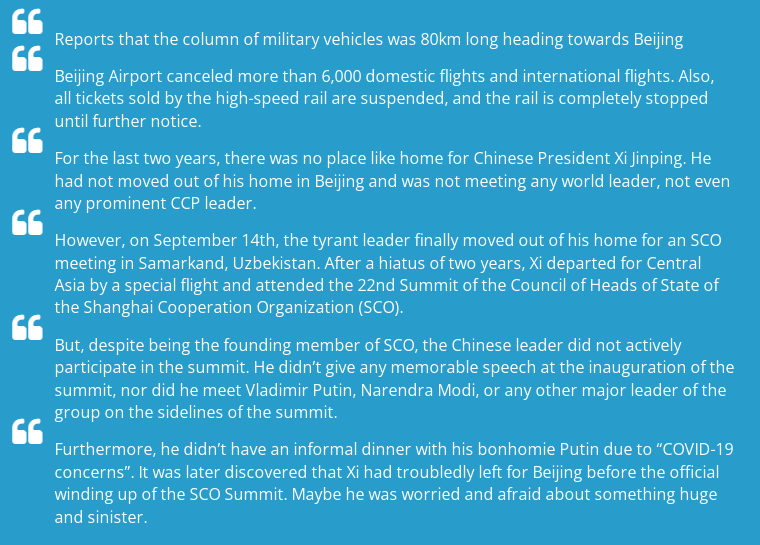 Luckily, it's fairly easy to check if Beijing airport has shut down, or at least cancelled a huge amount of flights. Their official website gives no indication of this being the slightest bit true, and I can't find any independent story verifying this. It's looking more and more like this is QAnon tier fake news, with my only real curiosity being whether this originated through Chinese social media, or here in the West.
But who knows, I can't verify this one way or another, so maybe there really is something big going on in China.