A longtime Pennsylvania state representative was re-elected in a landslide – even though he died last month.

Democrat Anthony "Tony" DeLuca, Pennsylvania's longest-serving state representative, was the choice in more than 85% of votes cast.

By the time of his death it was too late to change the ballot or put forth another candidate for his seat. While his opponent, Green candidate Queonia "Zarah" Livingston, accounted for more than 14% of the vote, DeLuca's victory has triggered a special election that will be held on a later date.

This isn't the first time a candidate has won an election posthumously. In 2018, brothel owner Dennis Hof won a seat in the Nevada senate as a Republican despite dying the month before. Unlike in Pennsylvania, however, his victory did not trigger a special election: under Nevada state law, county officials could appoint a Republican to take Hof's place for the entire term.
What's more ridiculous, that the Republicans lost a state senate seat to a guy who died a month ago, that they were blown out so hard, even in Pennsylvania, that the dead guy got 85% of the vote, that the number two party was the Green Party, or that, when this happened to Republicans in 2018, it was a whorehouse owner who called himself "the Barnum of Booty," and "America's pimpmaster general," who nevertheless has a spot in the Republican Party that's just too serious and ideological to accept you or I?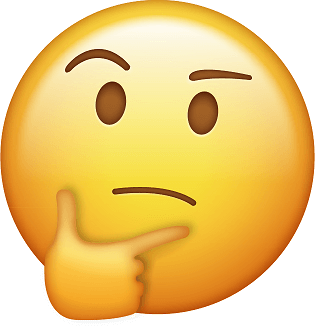 We ask the tough questions here at the Daily Rake.
MSN:
For days since the midterm elections, Republicans flooded inboxes with email fundraising appeals imploring grassroots conservatives to support efforts to elect Walker in a Dec. 6 runoff and "turn the Senate red." But after Sen. Catherine Cortez Masto (D-NV) and Sen. Mark Kelly (D-AZ) were declared winners, closing Republicans' path to control of the upper chamber, the party was forced to recalibrate its pitch to oust Warnock, who finished ahead of Walker Tuesday but fell a whisker shy of 50% of the vote.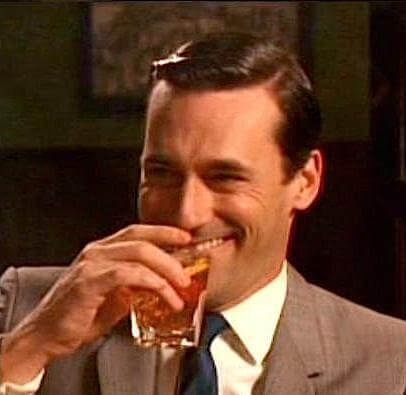 Let's take a look at the overall results of the house and senate races, understanding that the Georgia senate seat that Herschel Walker wants could be won by either side.

The Republicans did manage to pick up a few seats in the house, with 21 races still yet to be called. They managed to, somehow, not just fail to gain a huge number of seats in the senate, but outright lost a seat. They might be able to get that seat back if Herschel Walker, the retard, wins a seat that shouldn't be up for grabs considering that Governor Brian Kemp won handidly versus Democrat Stacy Abrams. But Brian Kemp has the secret weapon known as not having brain damage on his side, so who knows how Mr. Walker's going to do it.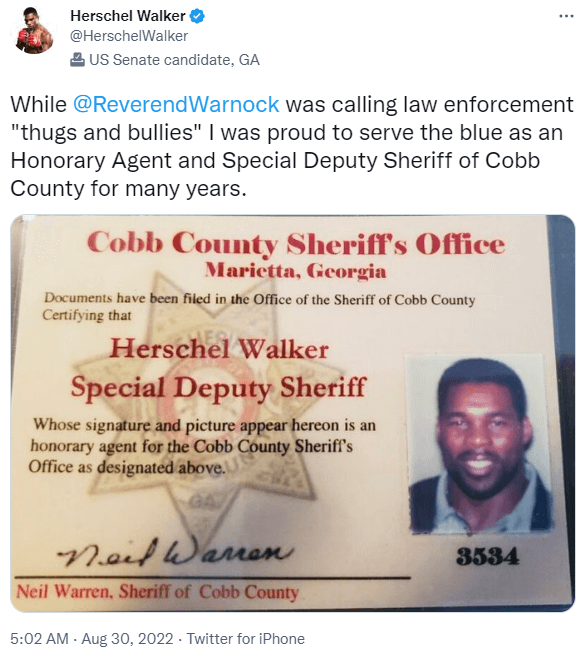 Above is a real tweet from Herschel Walker. It's still up as of time of writing, and it's not meant ironically. Herschel Walker got one of those honorary sheriff cards, but he thinks it's real. To be clear, there is no record of him ever serving Cobb County as an "honorary agent," let alone "for many years," as he claims.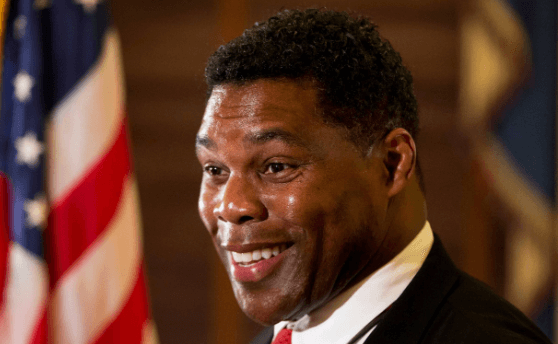 Herschel Walker is so dumb that it feels dirty to make fun of him. He's not a good public speaker. He's got a history of domestic violence, and has pressured multiple women into getting abortions. But, you know, he's Black, which means that he's qualified to be a Republican. Far more so than you bigots.