The Senate voted to advance a bill protecting same-sex marriages on Wednesday, clearing a procedural hurdle by gaining sufficient Republican support to overcome a filibuster.

In a 62-37 vote, 12 Republicans joined all 50 Democrats in supporting the measure, which would repeal the Defense of Marriage Act and guarantee that valid marriages are given full faith and credit in other states, regardless of sex or race.
Boy did Trump ever drain that swamp, eh? I can't wait to literally do terrorism for Republicans, like one particular Leet Haxxxor e-terrorist told us to do.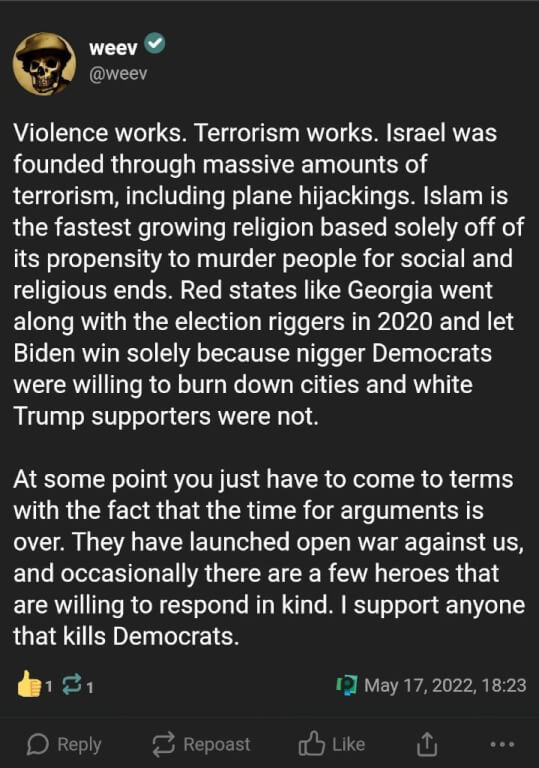 We need Republicans to be the ones who pass the pervert race fetish act.
Here are the 12 Senate Republicans who voted to advance the bill:
Actually let's not bother looking at who is responsible, because it doesn't matter. Nothing is going to happen to these people anyway. Conservatives will get mad, and then whine about natzees if anyone tries to primary them. The Republican Op is over. The party is not being reformed. The "true patriots," have had decades to get rid of these people, and they've failed time and time again. The Catboi Cult fags have had two elections to primary them, and they're not interested.
House Minority Leader Kevin McCarthy, R-Calif., said on Saturday that when he is speaker of the House next year he plans to remove Democratic Rep. Ilhan Omar, D-Minn., from the House Foreign Affairs Committee over her "antisemitic" comments. 

"We watch antisemitism grow, not just on our campuses, but we watched it grow In the halls of Congress," he said at the Republican Jewish Coalition's 2022 leadership meeting in Las Vegas. 

"I promised you last year that as speaker she will no longer be on Foreign Affairs, and I'm keeping that promise," he said to cheers from the audience. 
Cheers from an audience of whom?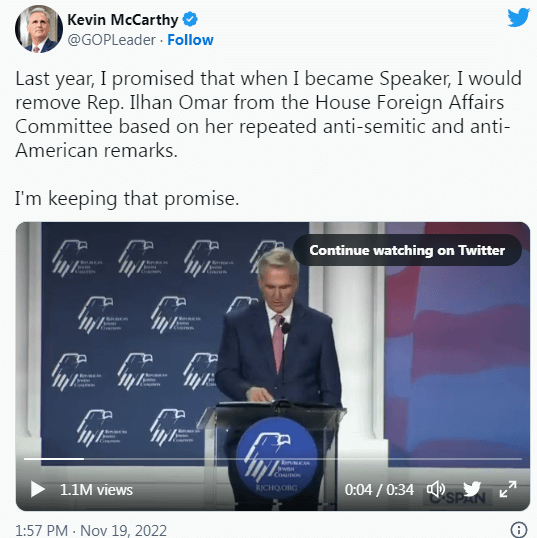 Seriously, who the fuck are these people? Who is standing in that audience? Well, the people who actually matter, unlike you and I.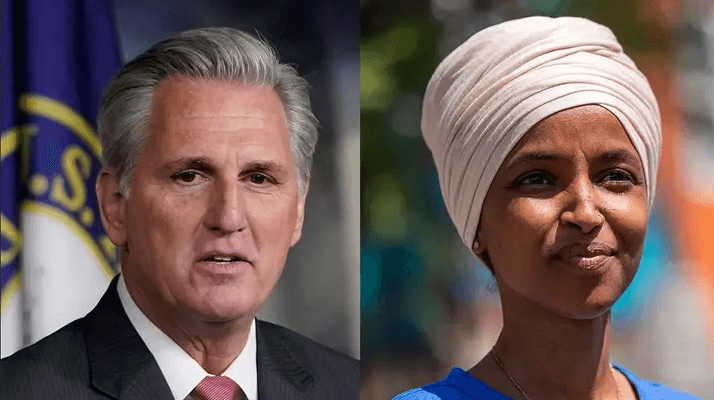 McCarthy also condemned remarks made by Republican Rep. Marjorie Taylor Greene, R-Ga., last year when she said, "Vaccinated employees get a vaccination logo just like the Nazi's forced Jewish people to wear a gold star," which was seen as minimizing the Holocaust.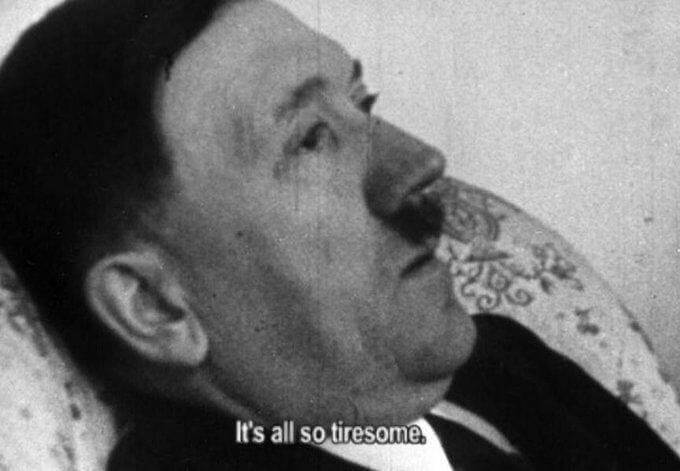 ClownWorld can be too baffling for comment quite often. Marjorie Taylor Green, a retard, is being criticized by Republicans for minimizing the lampshadocaust by comparing it to something that actually happened. This is what Republicans do when you give them power, they whine about anti-Whites being too mean to Israel, and they pass every single bit of Poz that is dreamed up by the Rabbis of Zion.