Washington Capitals superstar Alex Ovechkin has found himself in the news this week and it's not for his goal scoring exploits. 

Multiple well respected NHL journalists have –
Gonna stop you right there. No such thing as an NHL journalist, let alone a well respected one. There are some real journalists out there. They're rare, but they do exist. Until such time as one does an investigation of some NHL corruption there will be no journalism done with respect to the NHL. Even then, that will be a journalist doing journalism on the NHL, as opposed to an "NHL journalist." In the meantime, buzzfeed tier clickbait is not journalism.
Multiple well respected NHL journalists have penned articles in the past week condemning Ovechkin for his support of Russian President Vladimir Putin and Russia's unjust war against Ukraine. New York Post reporter Larry Brooks absolutely ripped Ovi apart in his latest column, stating that it's "impossible to celebrate" Ovechkin's chase of Wayne Gretzky's all-time scoring record when he is so closely aligned with Putin and his politics.
Imagine watching Alexander Ovechkin beat Wayne Gretzky's goal scoring record in an era with less scoring, and being so assblasted that he doesn't have your received NPC politics that, instead of celebrating, you're seething the entire time.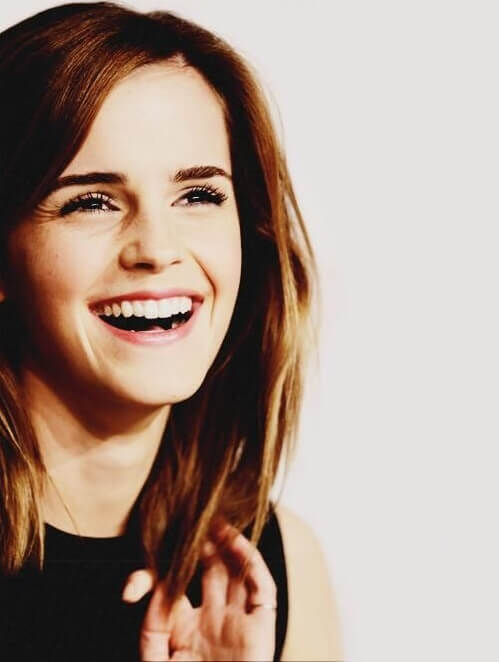 Let's look at the all time goal scoring list.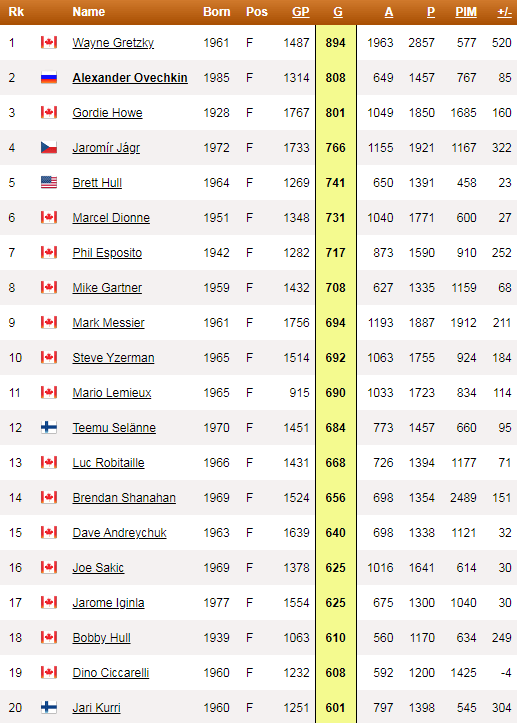 Alexander Ovechkin has averaged well over half a goal per game for his entire NHL career, and scored 50 in 77 games last season at the age of 36. This year he's netted 28 goals in 40 games and is tied with Bo Horvat for third in goal scoring after Connor McDavid with 33 and Tage Thompson with 30. It's likely, probable even, that Ovechkin will end up with another 50 goal year, breaking Mike Bossy and Wayne Gretsky's shared record of nine, and putting him at something like 830 goals, just 64 back of Gretzky's record. At that point it's all but a lock that he'll have the record provided he simply play two more years, and the real question is if he can break 1,000.
I haven't watched hockey in a while, but I'll make sure to tune in when he gets close to breaking the record. It's even more satisfying now that all the shittiest people hate him.
From Brooks:

It is impossible to celebrate Ovechkin the man, who for years not only publicly aligned himself with the genocidal Russian president Vladimir Putin and his policies, but attempted to lead a movement in his support as late as 2017.

Ovechkin is chasing history and an icon. This should be a wonderful journey in which all sports fans can share. But it is not that simple. It is not that easy. What is worthy of adulation?

Ovechkin the hockey player is Ovechkin the man. Ovechkin the goal-scorer is Ovechkin the ardent supporter of Putin.

He is no hero.

– Larry Brooks
U mad bro?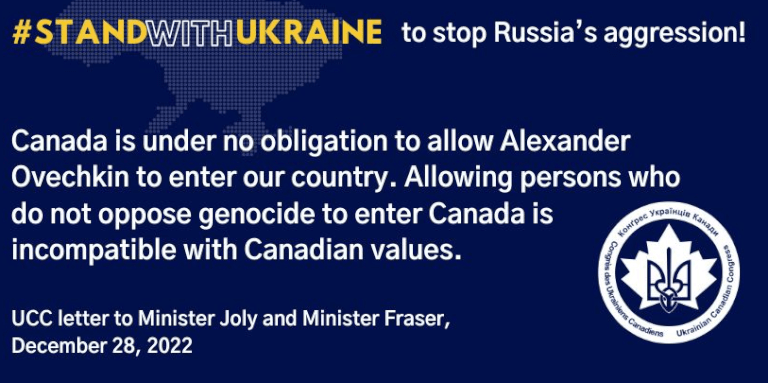 He is, and so is the Ukranian Canadian Congress, who are apparently cool with their country being run by zionists who are trying to shove as many third worlders into their country as possible while looting their people. 
It's time to put Ovi on ice, and by that I mean telling him that he's not welcome in Canada anymore.

Ovi is, of course, Alexander Ovechkin, captain of the Washington Capitals and vocal backer of murderous dictator Vladimir Putin.
Jaime can you pull up an image of Brian Lilley, the propagandist who wrote this please?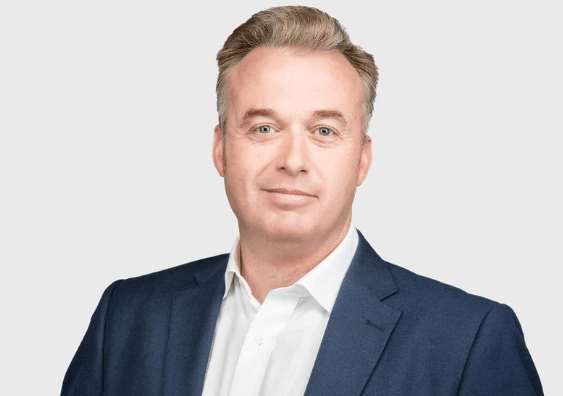 Thanks Jaime. It's nice to see my biases confirmed like that.
The Ukrainian Canadian Congress has written to the Trudeau government asking them to deny Ovechkin an entry visa to play against the Toronto Maple Leafs on Jan. 29.

"Ovechkin has been a long-time supporter of Russian President Putin having campaigned for him in the fraudulent Russian election in 2018," the UCC wrote to Foreign Affairs Minister Melanie Joly and Immigration Minister Sean Fraser.

"Ovechkin continues to support Putin as 'his president' even in the face of Russia's genocidal war in Ukraine. Ovechkin has never condemned Russia's genocidal war and continues to post a photo of himself with Putin on his social media account," UCC president Alexandra Chyczij wrote in the letter.

I know, I know, we shouldn't mix sports and politics, but no one told that to Ovi before he went and started campaigning for the butcher of Moscow. Granted, that may have been before Putin decided to invade Ukraine in February of this year, but it wasn't before Putin's character was well known.

During Putin's time in office, Russia has launched invasions of Chechnya, Georgia, South Ossetia, Ukraine in 2014 with their annexation of Crimea, and has given ongoing support to the Assad regime in Syria. Russia, under Putin, has also sought to expand Russia's influence to other countries with dictatorial regimes like the Central African Republic.
By the way, supporting the Assad "regime" in Syria is codeword for "not supporting ISIS and Greater Israel," just to be clear.
Russia under Putin has reverted into the type of country where regular citizens are oppressed, where the freedoms Ovi enjoys in North America are non-existent.
Vladimir the Badimir stole my freedoms. One second I had them, the next, absolute freedom theft.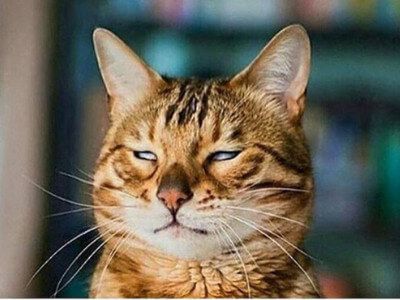 Let's see what else has changed under Vladimir the Badimir.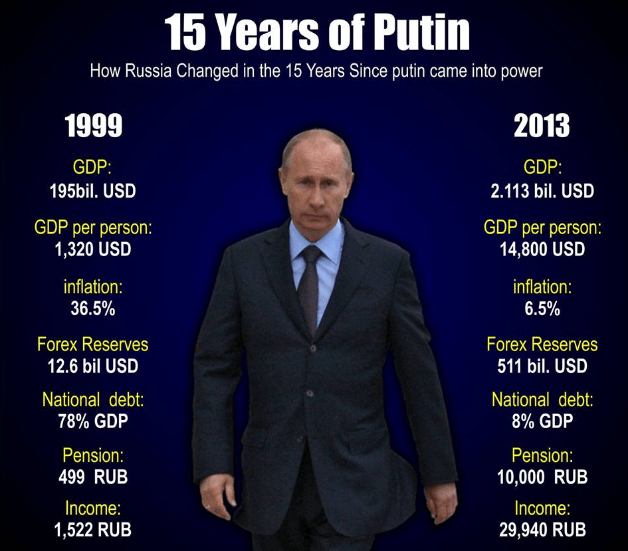 But what about life expectancy?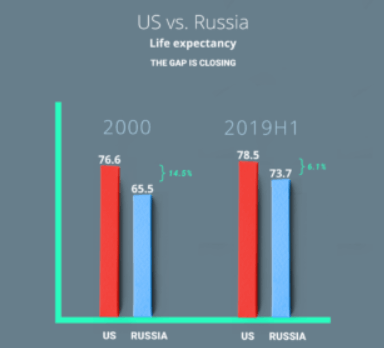 Okay but surely all this oppression is causing the Russians to drink more, right?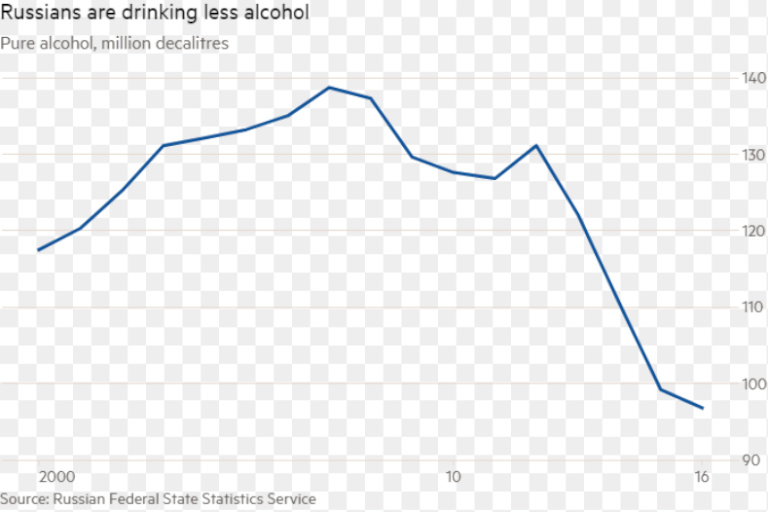 Well sure, but the average Russian must be poorer?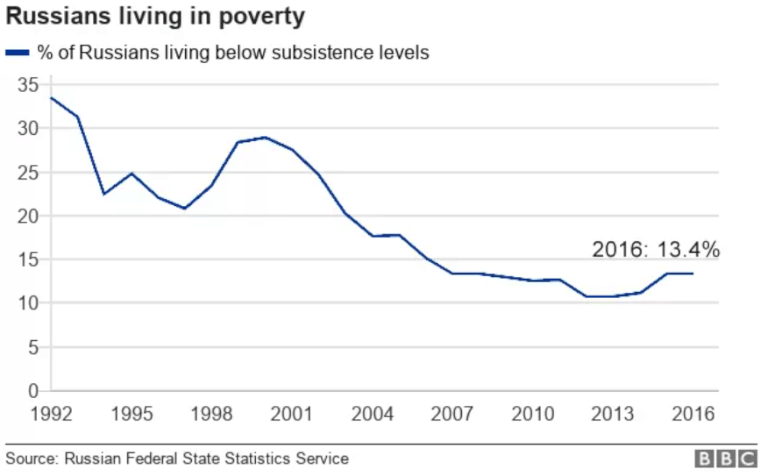 The BBC has a surprisingly good article on all the improvements brought about under Putin in Russia. Things can get better, but they're heading in the right direction under him. In contrast, things are getting worse and worse for the peasants of our countries.
"Canada is under no obligation to allow Ovechkin to enter our country. In the view of the UCC, allowing persons who do not oppose genocide to enter Canada is incompatible with Canadian values," Chyczij wrote.
Cool, so when are we banning people who support Israel?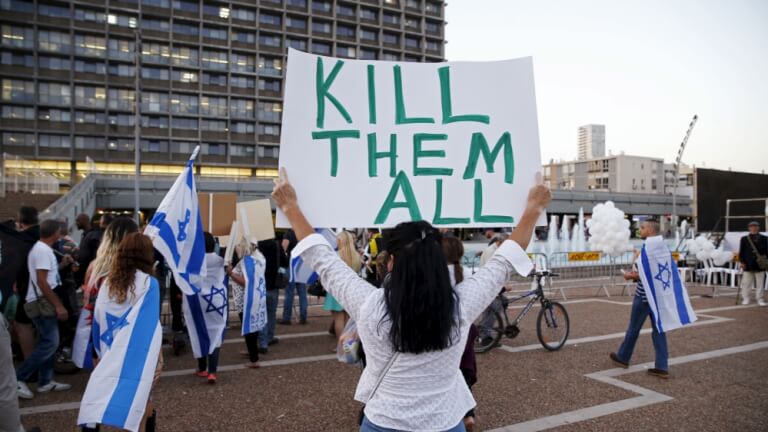 Oh right, never.
He's right, Canada is fully backing Ukraine in this war, we are spending an incredible amount of money to back Volodymyr Zelenskyy and his government's efforts to beat back Putin. Allowing one of Putin's biggest backers to enter Canada to play hockey would go against everything the Trudeau government claims to stand for in this battle.

If it were up to me, Ovechkin wouldn't have been allowed into Canada earlier this year to play against Ottawa or Toronto.

You shouldn't get to back a genocidal, murderous dictator like Ovechkin has done and be given a free pass by the political and sports world. The NHL has turned a blind eye to Ovi's views, the American and Canadian governments have done the same, and the world of sports journalism has embarrassed itself on this file with few even daring to mention the issue.
That's barely even half of the screed over, but we're stopping here. It sounds like something a deranged shitlib would write, no? Perhaps by virtue of me asking the question you'll get the answer, but do you think this is some sort of NDP supporter, or other kosher-leftist?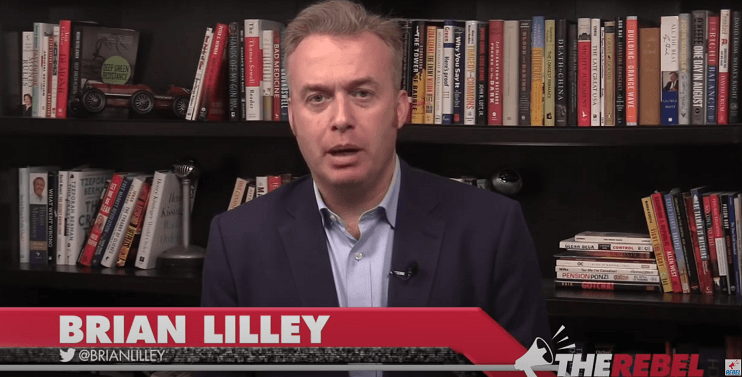 No, this is Rebel News cofounder Brian Lilley. Yes, that's right, the most hardcore Israel Enjoyers in this country are doing an "own Da LibS" on Trudeau not being even more of an annoying faggot and banning Alexander Ovechkin from Canada. You can see him here in this six year old video explaining that yes, he is indeed "still a rebel," even though he is indistinguishable from the most deranged shitlib.
By the way, he quit Rebel News when Faith Goldy covered the Charlottesville rally.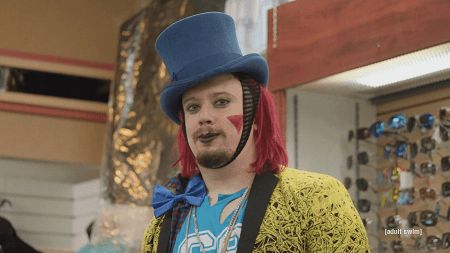 Putin may not be worthy of your respect. The jury's out on that one, and we don't want to get Finkled with what is potentially Trump 2.0. But my goodness are his detractors intolerable.