Let's start out with a very well adjusted and sane person. 
Naia Ockame may look like a human but she identifies as a wolf. 
This is sounding weirdly familiar.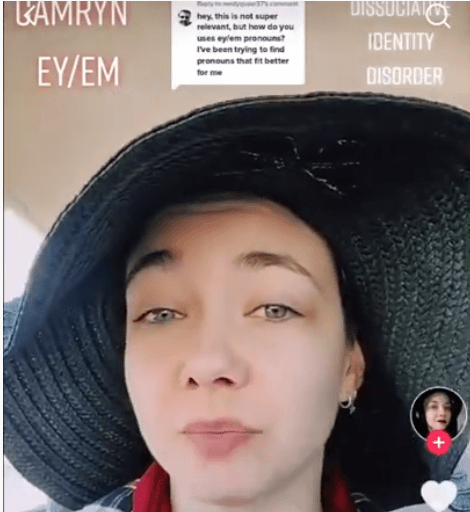 I wrote a story on a bunch of these troons identifying as Blue Jays before. One of them identified as a heron. This caused some friction in the group. No, this wasn't a joke, blue jays and herons don't get along, especially when they're also trannies.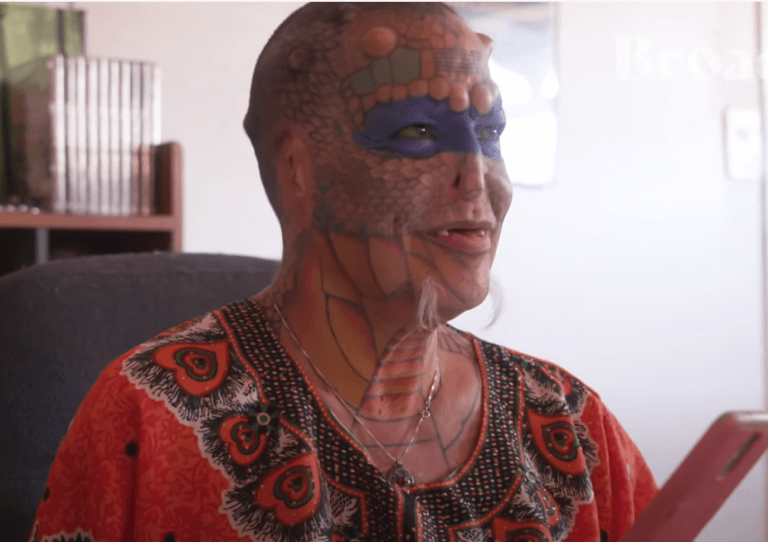 Here's Tiamat Medusa. He's a woman. We know this because he identifies as one. He's also a dragon. We know this because he identifies as one.
Host: So this started uh at the age of ten with dreams. So explain the process here. What's happened?

Absolute Mental Patient: Uhmmm. So I am a British Columbian Wolf therian. And so it started with dreamshifting. So that's when I had a dream of myself uhm as a British Columbia Wolf. And I could view myself in some of these dreams, like I could –
I knew I was looking at a wolf, but a female wolf? That really surprised me. Not sure if I buy that one.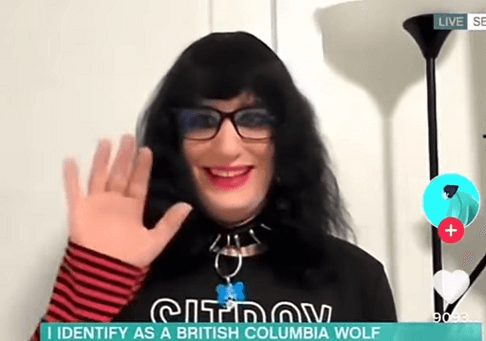 And I'm also quite skeptical that this is a British Columbian wolf. It looks more like a European Timberwolf, but it could be just the lighting.
After a week's worth of international media attention, Naia Ōkami — a Seattle-area transgender woman who identifies as a British Columbia wolf — came on The Dori Monson Show to explain how her wolf identity makes her good at her job.

"My prey just happens to be a bad person, so I kind of feel like a wolf on the hunt, but I'm putting them in jail rather than consuming them," she said.

On Facebook, Naia cites her job as a crowdsource security researcher.

"Are you sexually attracted to wolves?" Dori wondered.

"Oh, h— no," Naia responded while laughing.

She also called it a misconception when people call her "the wolf girl that goes around biting people."

"That's not aligned with reality," she said.
It's always nice to see someone with a good head on their shoulders.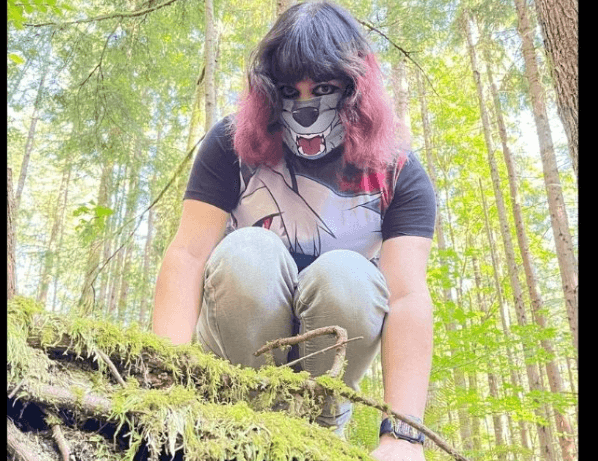 Let's see how the interviewer handled it.
"You're the first wolf I've ever talked to," Dori told Naia. "This whole world is all so very foreign to me."
A talking wolf. It's like a fairy tale come true.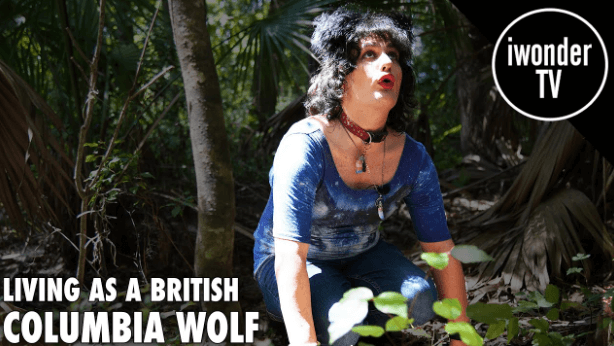 With that it's off to Mexico City, where a bunch of insane troons, but I repeat myself, smashed the windows to the Mexico City Congress. 
Why were they so angry? Did someone deny them access to young children? That would be a good guess, and as it turns out, the correct one.
Trans activists violently attempted to siege Mexico City's Congress on Tuesday after an initiative was introduced to ban minors from accessing "gender affirming" surgery.

The initiative was first introduced by América Rangel, a representative from the conservative National Action Party (PAN), on February 9, and sought to both prohibit the interventions as well as punish medical providers who do not comply with the law.

Rangel is alleged to have been the target of the activist aggression, posting that she believed the activists were specifically attempting to get to her.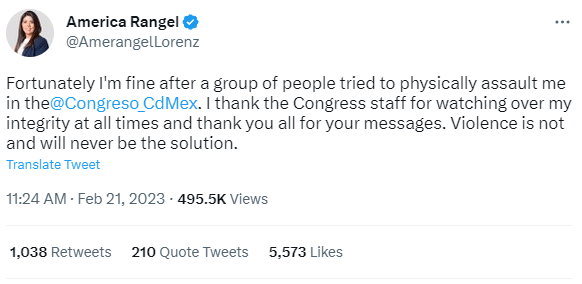 Good for you Ms. Rangel. It's amazing seeing a Conservative actually do something. I guess they have to be located outside of Western countries. 

Bro, we saw you break the glass and then hop in.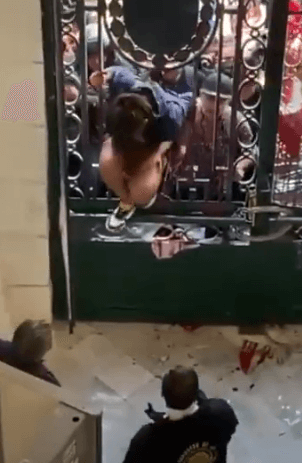 These people are absolute lunatics. Totally obedient to and emboldened by international finance capital. Having said that, they did get slapped around a bit by the security guards and it was fun.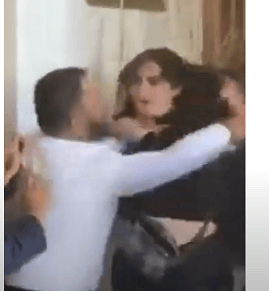 It's not nearly enough, but I did enjoy it. Maybe some Mexico Chads can fill me in on any political ramifications. To me it looks like yet another international troonout.
A model from La Loche recently walked the runway at New York Fashion Week and hopes his success will inspire Indigenous youth across the country.

When Jazz Moise moved to Toronto for post-secondary, he developed a passion for fashion. He then returned to his community in Northern Saskatchewan with a new style.

"At first, I was afraid to express myself, but that faded over time," Moise told CTV News.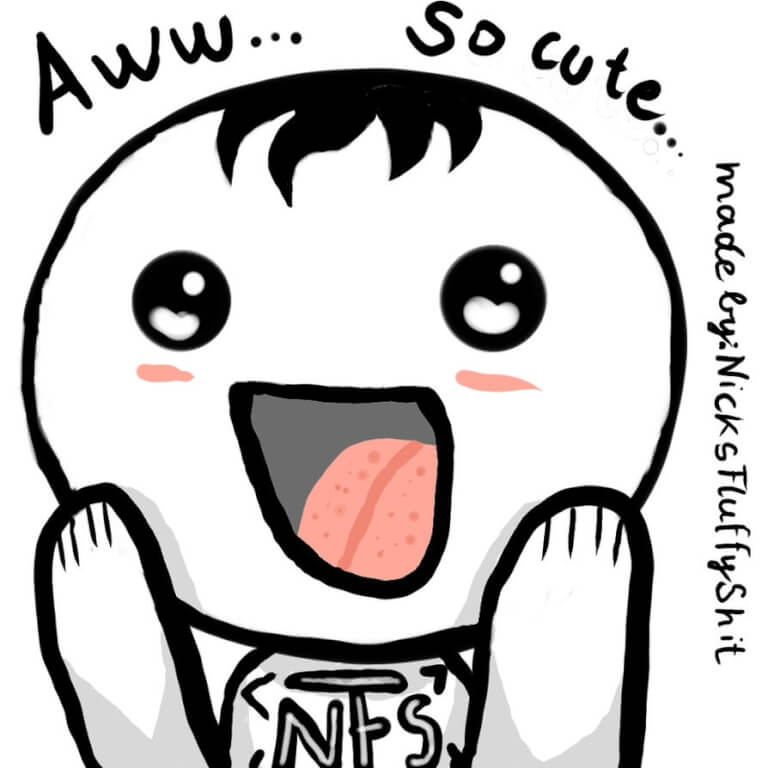 That's really heartwarming. I love people who are trying to inspire the next generation. 
The 25-year-old substitute teacher used social media to share his fashion and soon gained recognition for his ability to turn winter roads into runways. He caught the eye of Two-spirit designer Scott Wabano.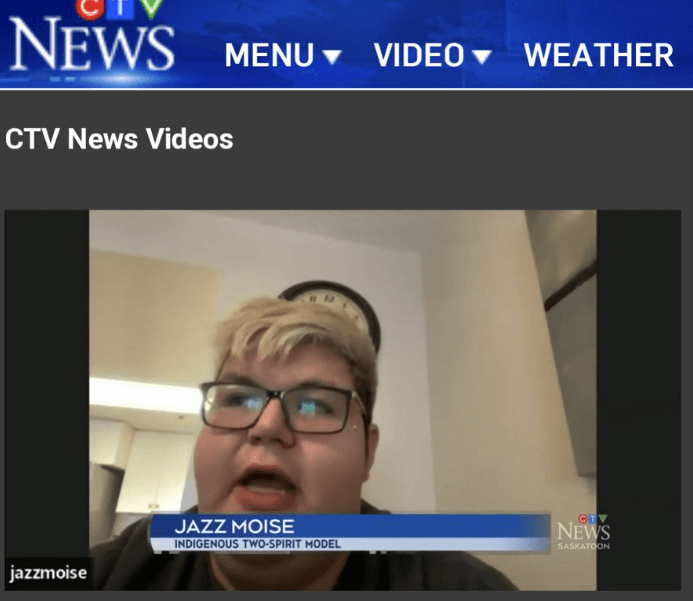 For some reason I'm not feeling so good about this now.
Moise was among many Indigenous models strutting the runway.

"Just a powerhouse of Indigenous people taking over New York Fashion Week," Moise said.

Modelling in New York opened his eyes to new opportunities, and one day he wants to be a professional stylist.
Let's take a look at this model. I'm sure he will at least be handsome.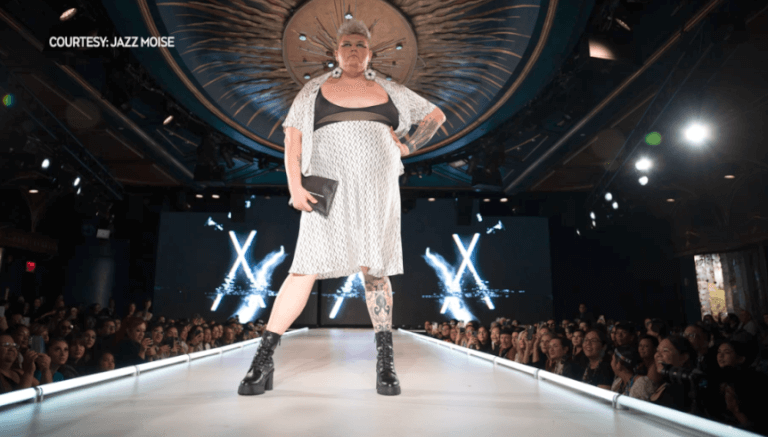 Boy was I ever right.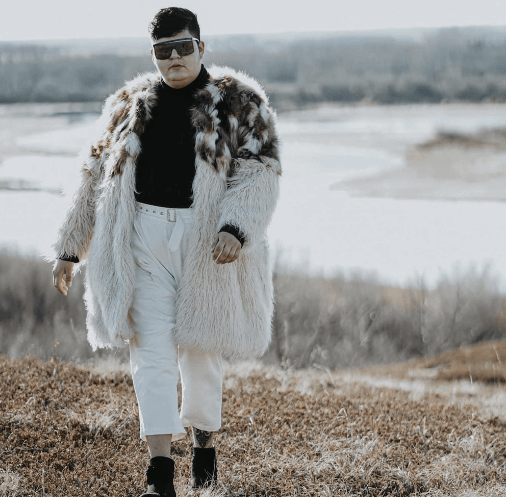 This guy is basically the Abo Henry Cavill. I'm not even gay but my goodness. If you don't admit that his chubby thighs make you question your heterosexuality I don't know what to say. You're just not being honest with yourself.
A 2Spirit EEYOU Cree from the Mushkegowuk & Eeyou Istchee territory, Scott Wabano is a Creative Director, Fashion Designer/Stylist, Consultant and Social Media Content Creator. Scott owns the genderless streetwear brand 'WABANO', which they use to educate society about sustainability in fashion and the various Indigenous 2SLGBTQ+ identities around the world.

Often incorporating traditional storytelling with modern and digital concepts when it comes to fashion, to showcasing the beauty and unique lives of Indigenous and 2SLGBTQ+/IndigiQueer peoples on social media. Scott uses their presence and social platforms to advocate for Indigenous 2SLGBTQ+ youth, remind them of the power of their identity and that their existences, stories, and voices matter.
What does an "IndigiQueer" look like?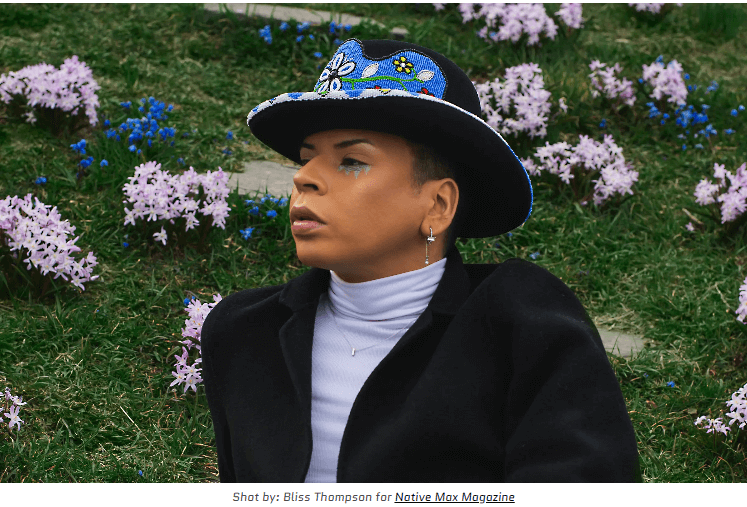 Like a million bucks of gorgeous, that's what.
A British Columbia secondary school is promoting a workshop this week for students between 14-year-olds to 19-year-olds on how to access "gender affirming care," which includes life-altering surgeries. 

As part of its Gender Junction Workshops series, Revelstoke Secondary School will hold a Zoom conference on Feb. 25 advertised to "gender diverse and gender creative youth."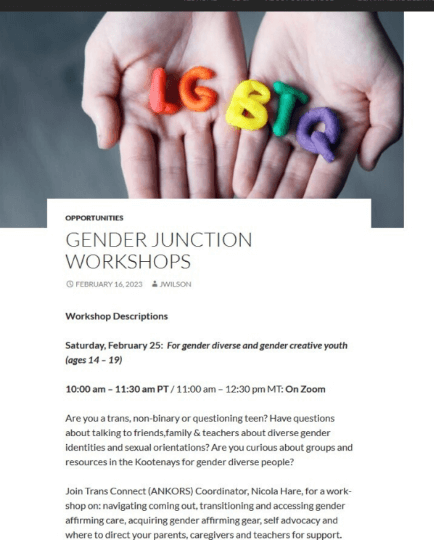 As per BC's Provincial Health Services Authority, the controversial practice includes medical and surgical procedures such as testosterone or estrogen hormone treatment, vaginoplasty, breast implants, orchiectomy (teste removal) and hysterectomies (uterus removal). 
What's that vaginoplasty stuff again?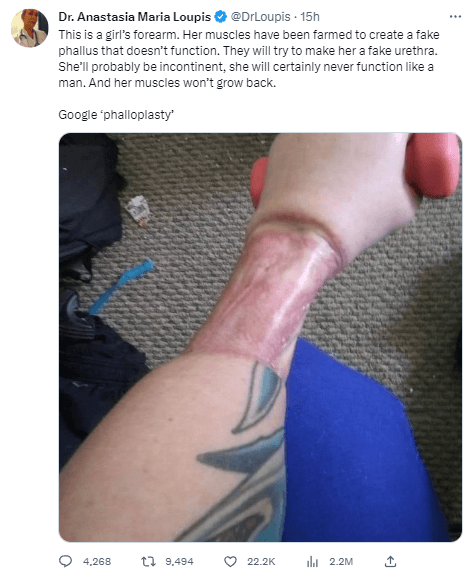 Just the absolute most Lovecraftian thing you have ever seen.
At least before you saw the above. Sorry for traumatizing you.
Non-profit organization Trans Connect (ANKORS) coordinator Nicola Hare will be facilitating the workshop for students. The group advocates for more access to "hormones, surgeries, gender-affirming garments, and other trans-positive healthcare options."

"(We offer) community support groups and events for LGBTQ2IA+ youth and trans, two spirit, intersex, and gender diverse community members of all ages to support togetherness and health," its website states. 

While also serving as a community hub for transgender youth, the website includes a variety of resources on "safe drug use" including a publication titled The Meth Booklet.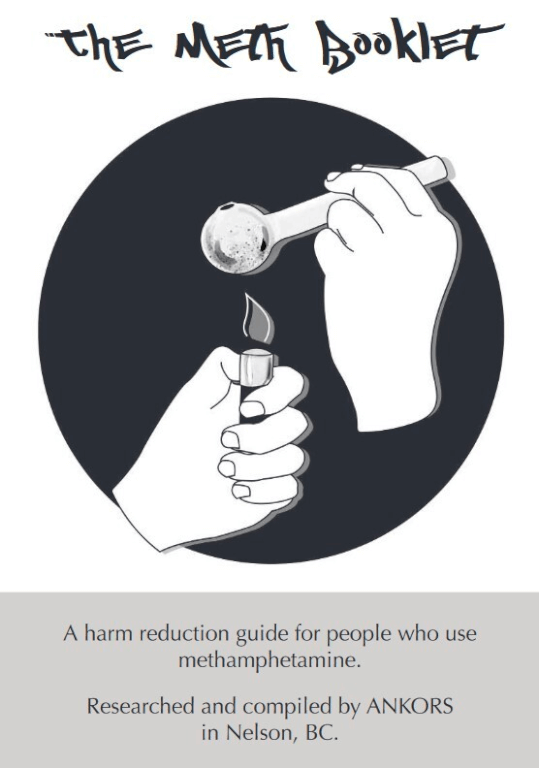 It's almost like these people are child abusers who are trying to groom kids into a lifestyle where they can be sexually exploited by perverts. It's almost like that, because it is that. But at least they're just trying to reduce harm by – 
One of the sections of the booklet is an explicit guide on how to have "Chemsex" which refers to the use of "drugs to enhance and sustain sexual encounters."
Promoting the use of drugs. Because "harm reduction" is just a term these antifas created. It means "we want more of this," and you never need interpret it as anything else.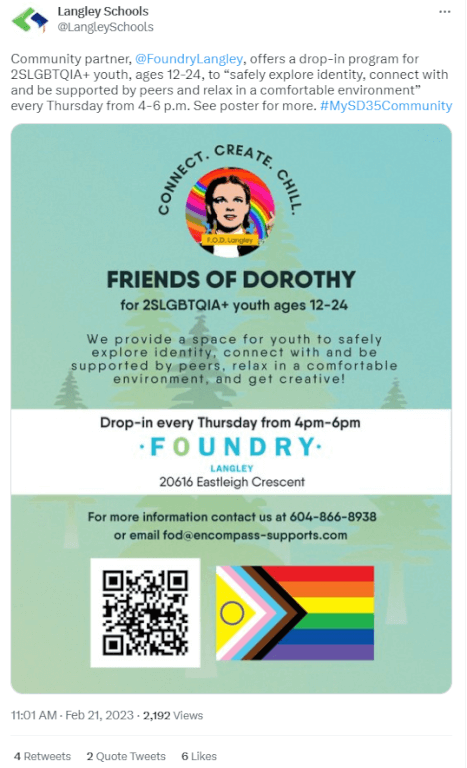 Revelstoke is near the Albertan border. Back to the greater Vancouver area and we're back with Foundry. I wrote about them before, and once again in a very important story detailing the abuse of a child at their hands. I won't repeat myself, but in short, they're exactly what you'd expect. Probably worse.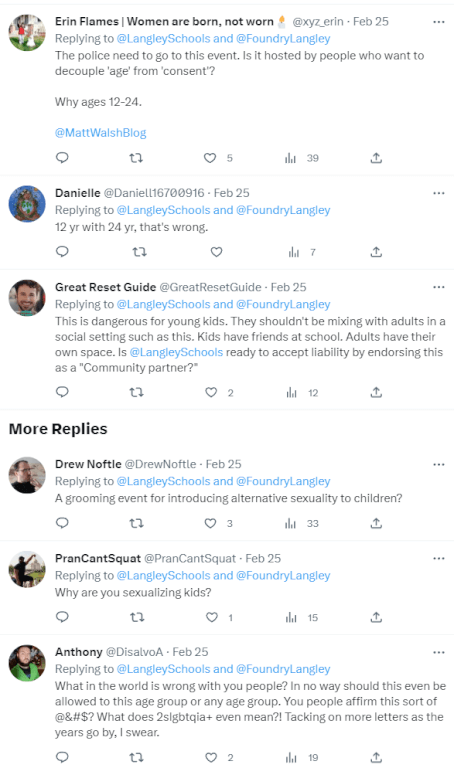 The comments are universally against this, because it's pretty much just straight up grooming. If we were allowed on twatter it'd be another e-holocaust. Sadly, some unnamed fake free speech warrior keeps deleting all of the cool people.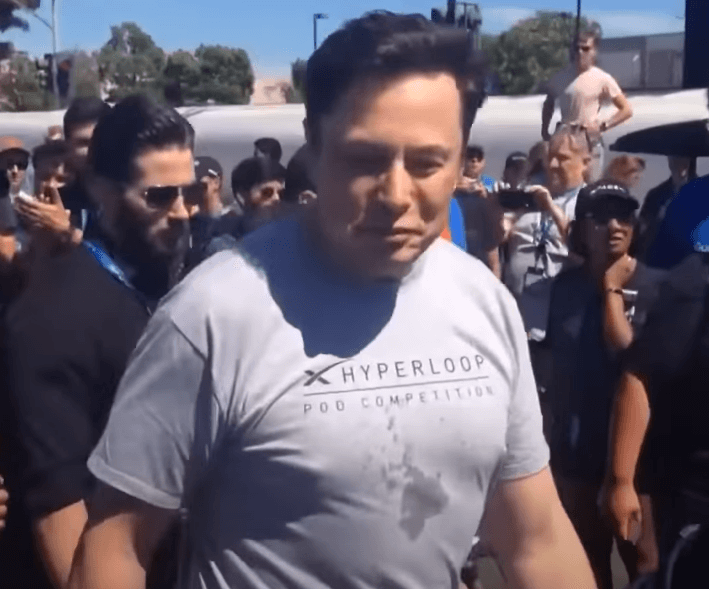 Another week.