Super Bowl whatever is done. Last year I wrote a few articles preceeding the game. This year I didn't bother. Apparently the Kansas City Chiefs beat the Philadelphia Eagles 38-35. There was a controversial holding call that decided the game. Fans were mad. Myself, I think it was reasonable.
This was called holding

Do you agree?
pic.twitter.com/9FzVFXkD9Q

— PFF (@PFF) February 13, 2023
The Philly fans were apparently rioting. Well, not really. It was more like they got slightly rowdy and then nothing happened.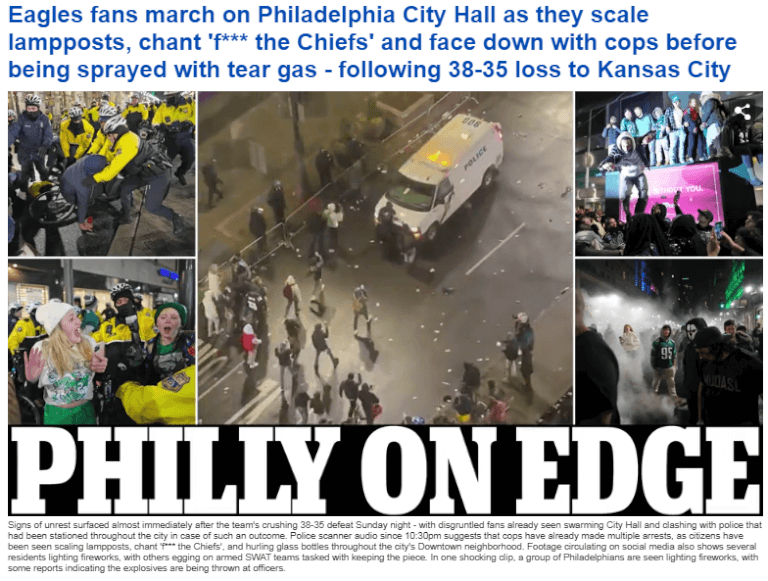 They did more when they won the Superbowl a half decade ago. Frankly this was low energy. 
And like that Cultural Product is finished. I'll have better articles later today. I'm happy at how little I care about this.