The University of Florida has rescinded a football scholarship offer to a high school prospect for using the n-word while rapping along with a song.

Standout quarterback Marcus Stokes, of Nease High School in Ponte Vedra Beach, posted a video of himself mimicking the lyric as he rode in a car.

"Welcome back, n—-," he can be heard saying in the since-deleted two-second clip.
There exists somewhere a two second clip of Marcus Stokes saying "Welcome back nigga," while some terrible rap music plays in his car. For this he had his scholarship removed. Or rather, for being White and giving some malicious Black catlady the slightest whiff of heresy, he had his scholarship removed.
"I was in my car listening to rap music, rapping along to the words and posted video of it to social media," Stokes wrote in a statement Sunday. "I deeply apologize for the words in the song which I chose to say."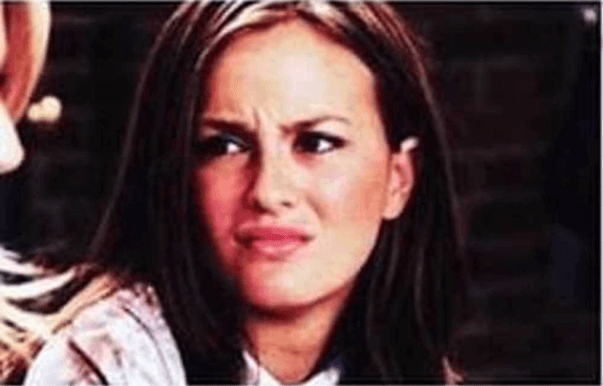 Oh my sweet summer child. Marcus here seems to think that because he isn't a neon natzee, and he was literally just singing along to a song, that he can simply apologize and have that be that. He reminds me of Ethan Liming's father. He assumed that, because he was a shitlib with a multiracial family, they wouldn't deny his son justice. Eventually he learned that he was wrong, and that the people denying him and his son justice were doing so because they are White.
Marcus Stokes clearly had someone author his apology piece, and I don't mean to victim blame, but this isn't how it's done. You need to go on the offensive with these things.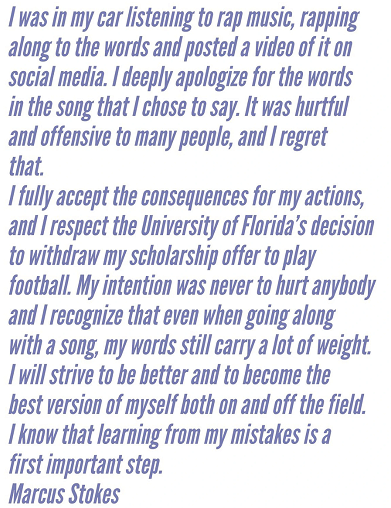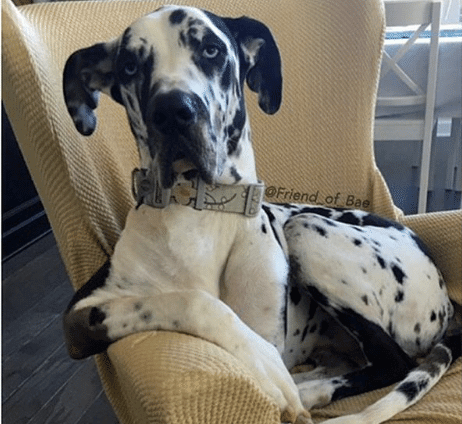 A four star recruit, especially at quarterback, is a big deal. According to 247sports, Marcus is the 14th highest ranked QB recruit this year. That's a great gem to snag, but Florida has chosen to have a weaker football program in order to have a more anti-White one instead.
Stokes had numerous other scholarship offers before committing to Florida. Theoretically he can just go to some of those other schools, like Penn State. Whether they'll collude together and blackball this White teenager from playing football in the NCAA remains to be seen. My bet is that someone will pick him up, but he's right on that cusp of talent where he's not quite a big enough deal to force some coach to buck the anti-White pressure and pick him up.
Fellow Florida prep star Roderick Kearney, who is heading to the University of Florida, offered some solace to Stokes amid the controversy.

"Prayers out to Marcus Stokes and his family on the rest of his education and college football decision," he wrote. "Great kid with a lot of heart. As young men in this society, we must be careful with the things we do, say or post. Everything is under a microscope."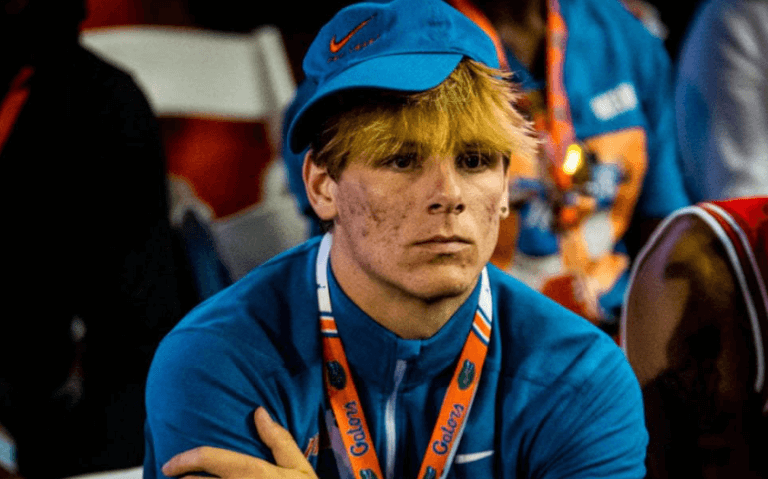 It sure is… for some people.