Justice Report (January 23rd):
Cookeville, TN – As a local brewery hosted what was originally advertised as an "all-ages drag show," the local supporters of the National Justice Party (NJP) came out in force to protest what they claim was a display of anti-White degeneracy. The show, hosted by Hix Farm Brewery in ruby-red Cookeville, Putnam County, featured drag performers: Queen Presley Onassis, Brooklyn Hunter, and Royal Disaster, hosted by trans-activist Justin Dreamz.

On the day of the event, Hix Farm appeared to cow to public pressure, putting up a sign now declaring the show "18+ event; no minors admitted; no exceptions." Witnesses said that they thankfully saw no children in the vicinity.

Reflecting on his experience at the successful protest, another demonstrator Anthony Souza, said:

It was a small victory, because they did change it to 18 plus and that was because of us. If people are against this, they need to step up and get involved. We called out the conservatives for not being there. It's always great with Tennessee NJP. It's the best of the best—top notch people. We also got along with the other groups who came out there. It was a positive experience and I think everyone should get involved.

Anthony Souza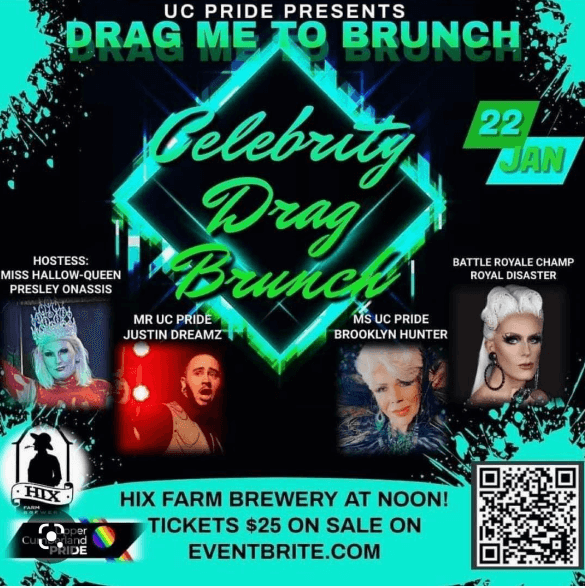 A while back the NJP guys in Cookeville, Tennessee got Hix Brewery's hosting of Upper Cumberland Pride's all ages Groomer Fiesta shut down. On the day of they made it 18+, so they could cope and pretend that they didn't shut it down. Of course, there is no point in having a groomer party without children around. It's not like these degenerates want to be in each others company, especially not at ten o'clock in the morning.
At the time I considered writing a piece on it. It demonstrates the value of real world actions, especially protests. Other groomer events have been shut down simply by our guys showing up, and it's always great to see victories like that get recorded. I decided that the Justice Report story was good enough that I couldn't add much beyond basic editorializing, so I left it with them.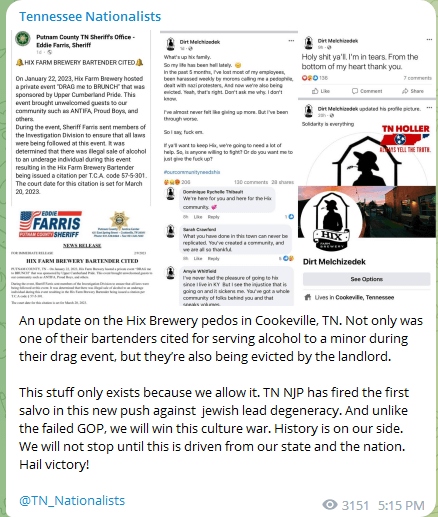 Then, yesterday, the NJP guys from Tennessee post the above on Telegram. 
An update on the Hix Brewery pedos in Cookeville, TN. Not only was one of their bartenders cited for serving alcohol to a minor during their drag event, but they're also being evicted by the landlord.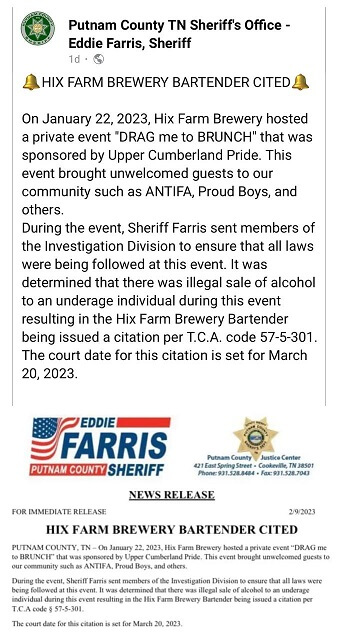 You can find the original tweet here. The full text is transcribed below.
HIX FARM BREWERY BARTENDER CITED

PUTNAM COUNTY, TN – On January 22, 2023, Hix Farm Brewery hosted a private event "DRAG me to BRUNCH" that was sponsored by Upper Cumberland Pride. This even brought unwelcomed guests to our community such as ANTIFA, Proud Boys, and others.

During the event, Sheriff Farris sent members of the Investigation Division to ensure that all laws were being followed at this event. It was determined that there was illegal sale of alcohol to an underage individual during this event resulting in the Hix Farm Brewery Bartender being issued a citation per T.C.A code 57-5-301.

The court date for this citation is set for March 20, 2023.
In short, while the groomers claimed that it was 18+ event, of course they snuck in a few children, or at least minors. Remember, the entire point of this is to give them access to victims. Without that it has no purpose.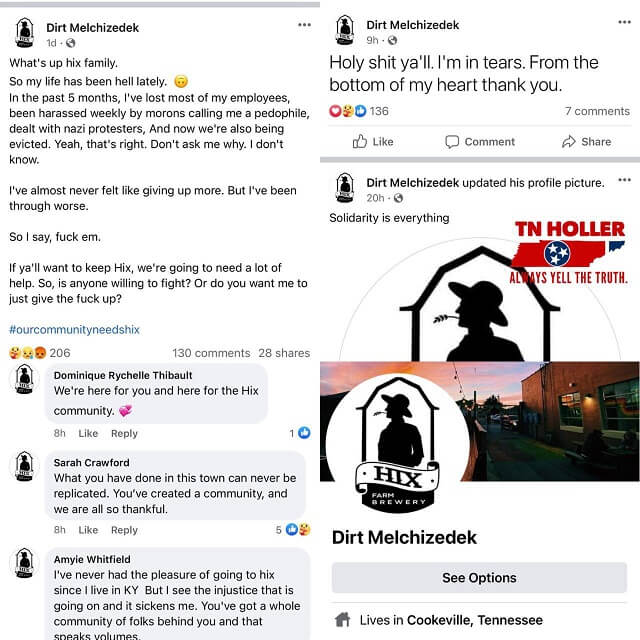 Some guy named "Dirt Melchizedek" was whining online.
What's up hix family.
So my life has been hell lately. 🙁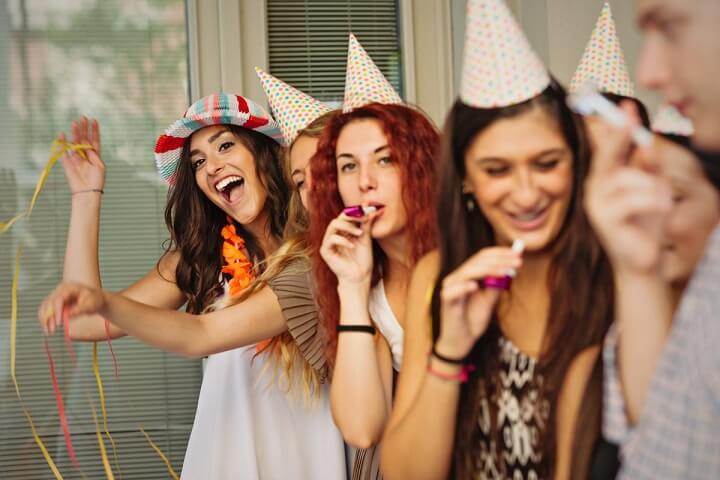 In the past 5 months, I've lost most of my employees, been harassed weekly by morons calling me a pedophile, dealt with nazi protesters, [sic] And now we're also being evicted. Yeah, that's right. Don't ask me why. I don't know.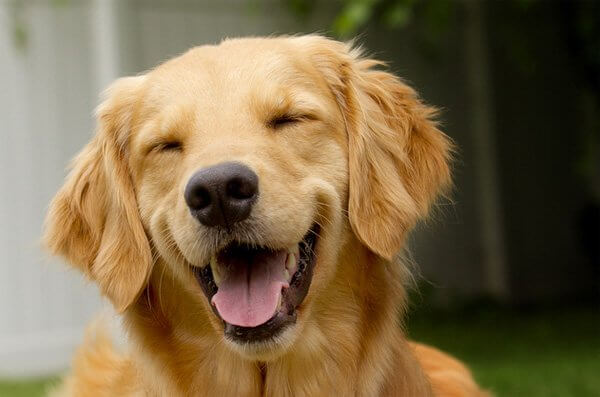 I've almost never felt like giving up more. But I've been through worse.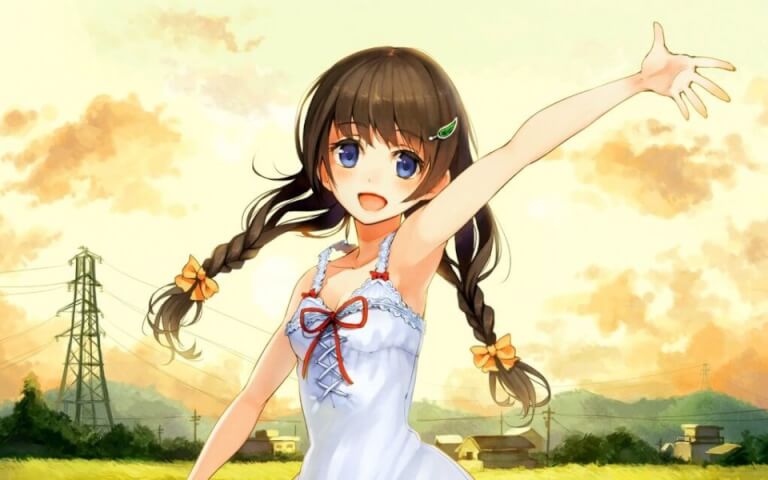 So I say, fuck 'em.

If ya'll want to keep Hix, we're going to need a lot of help. So, is anyone willing to fight? Or do you want me to just give the fuck up?

#ourcommunityneedshix
You love to see it. Absolutely love it. However, I wondered why people were calling him specifically a pedo. What was it that triggered them? Perhaps stuff stuff like this.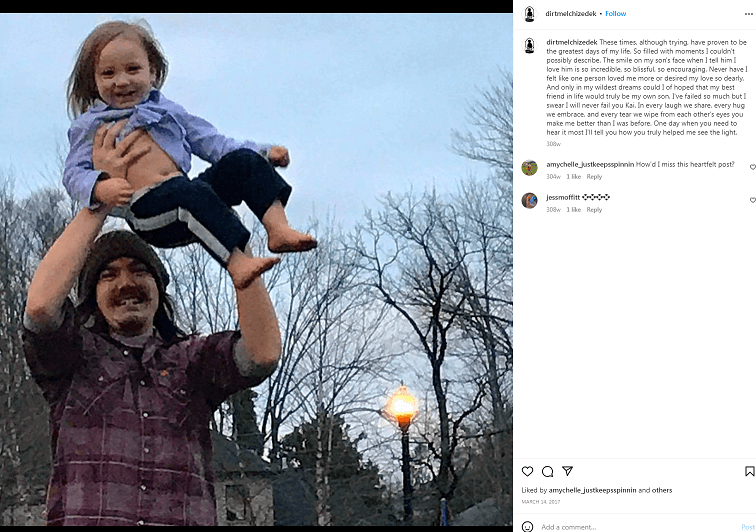 These times, although trying, have proven to be the greatest days of my life. So filled with moments I couldn't possibly describe. The smile on my son's face when I tell him I love him is so incredible, so blissful, so encouraging. Never have I felt like one person loved me more or desired my love so dearly. And only in my wildest dreams could I of hoped that my best friend in life would truly be my own son. I've failed so much but I swear I will never fail you Kai. In every laugh we share, every hug we embrace, and every tear we wipe from each other's eyes you make me better than I was before. One day when you need to hear it most I'll tell you how you truly helped me see the light.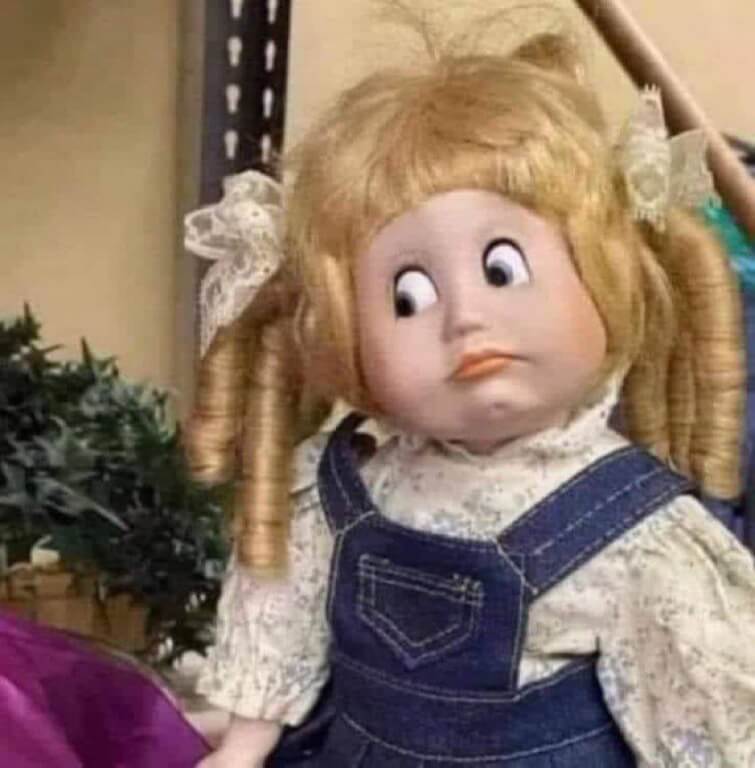 Okay, that's a really weird thing to write about your son, but I guess this is just a proud new Dad going overboard.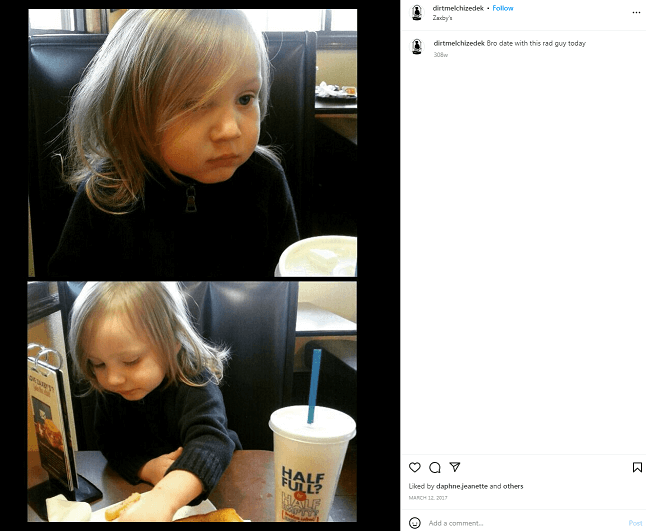 Within the context of this guy inviting the groomers into his bar it's creepy that he would refer to time with his son as a "bro date," but that doesn't mean anything in and of itself.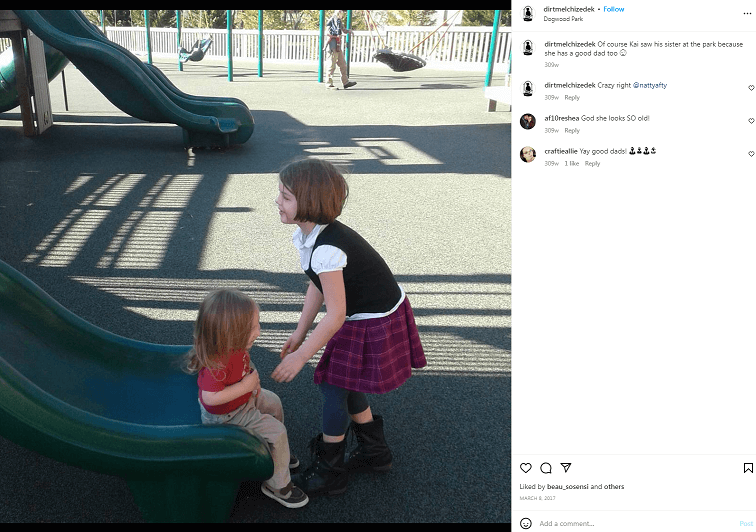 What's totally bizarre is that this is one of two pictures I managed to find on the guys instagram that shows his daughter. The other is below, and both of them revolve around his son, Kai.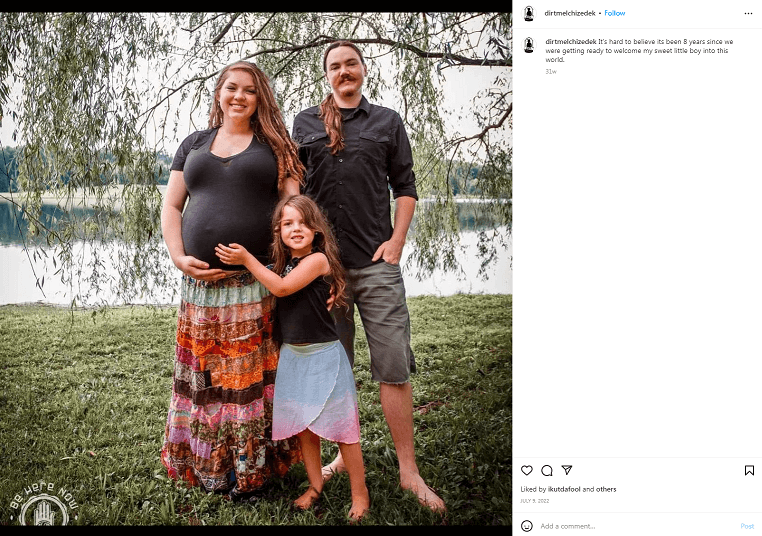 I say this because his instagram is full of pictures of his son – yes, that's his son – posed like an attention seeking Instawhore, often with him.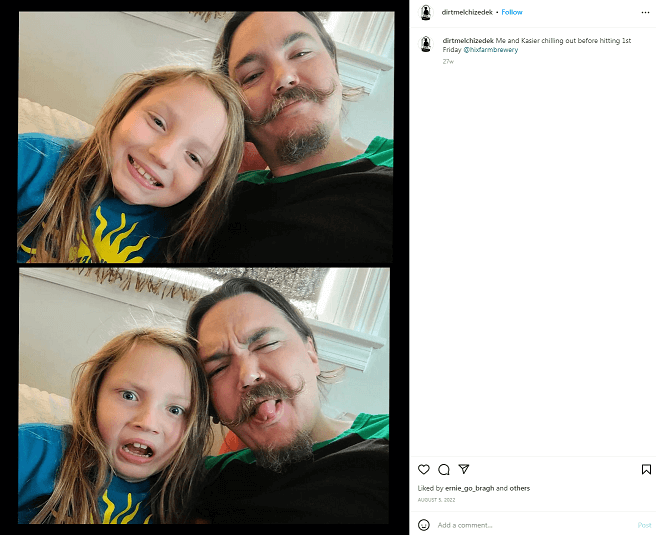 One or two of these pictures would be fine, I guess. But the absence of his daughter, combined with the promotion of groomer events has ruined my enjoyment of this story. I'm too concerned.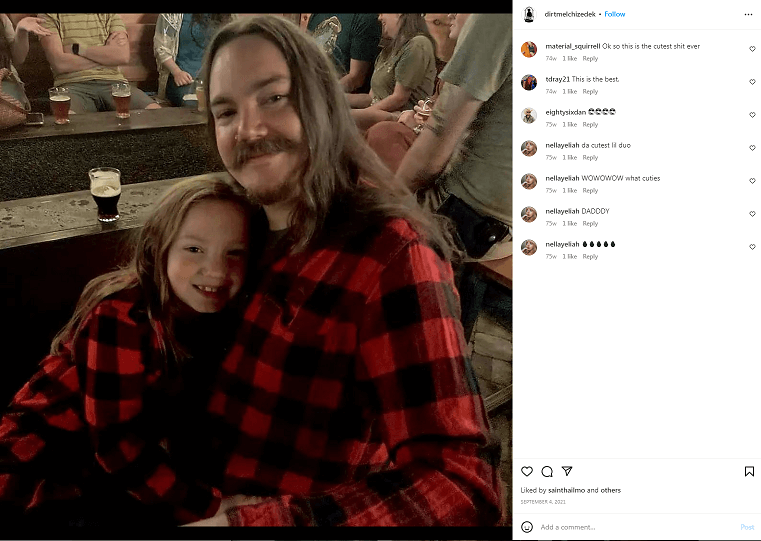 I don't have any smoking gun, but just look at this.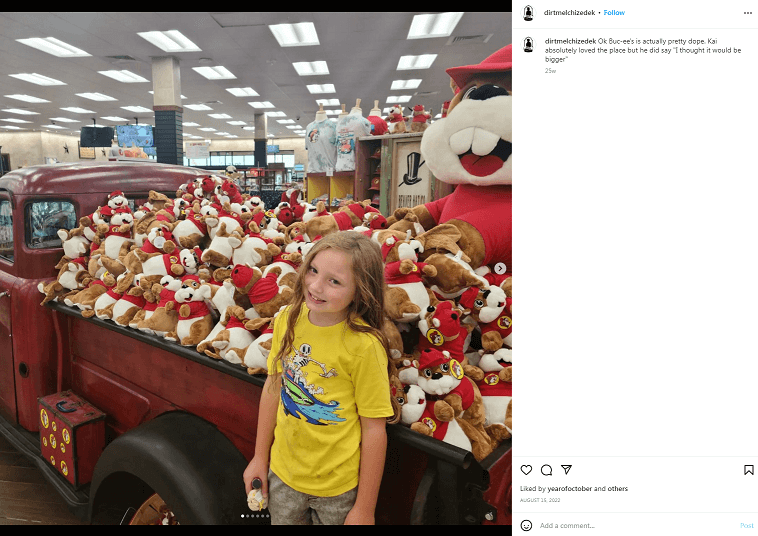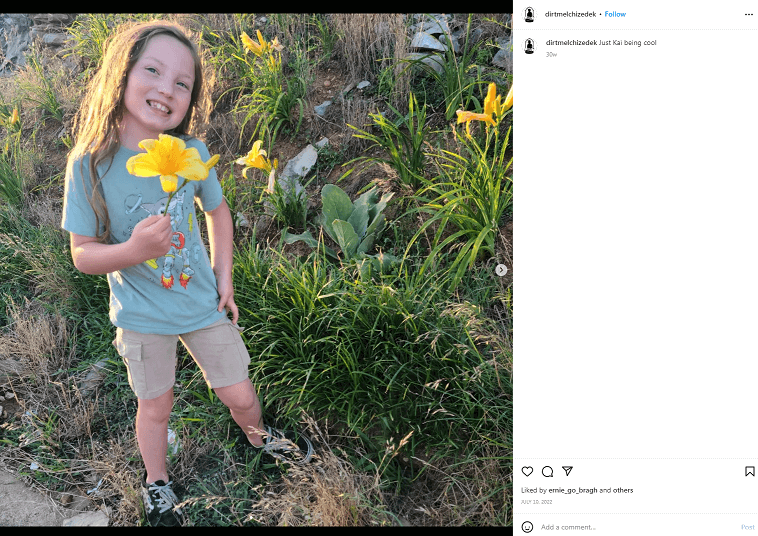 Here's one of his son in nothing but his underwear playing guitar. This is incredibly weird stuff to put on the internet.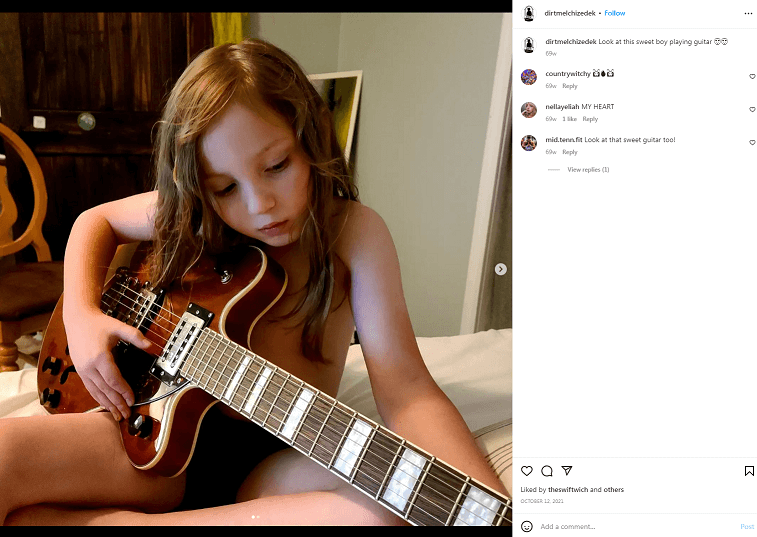 Here's one of his son with braids in his hair.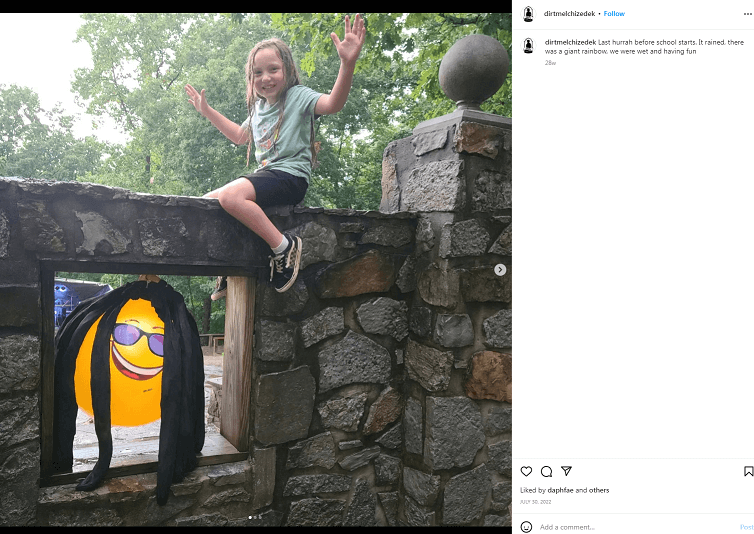 Here's them posing together like a couple.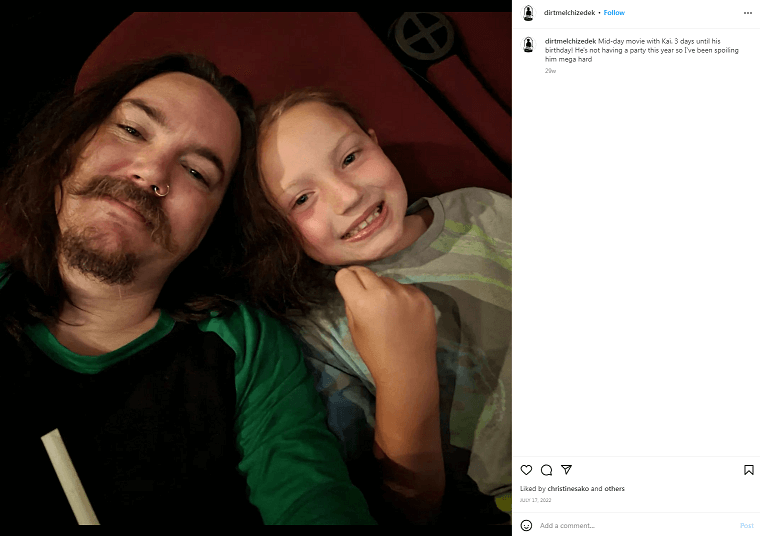 Here's a mug with his son's face, but not one with his daughter. He says these are the only two mugs in his house.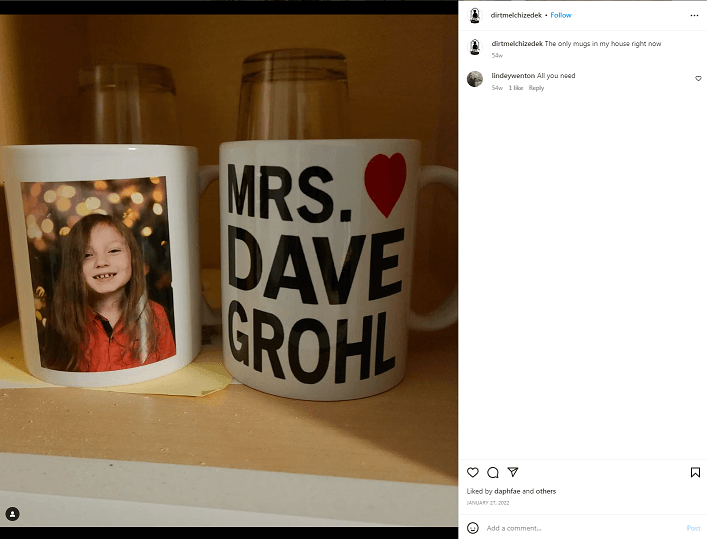 BTW I lied with an agenda when I said there were no more pictures of his daughter. There is this last one, featuring a naked son and his daughter in the bathtub.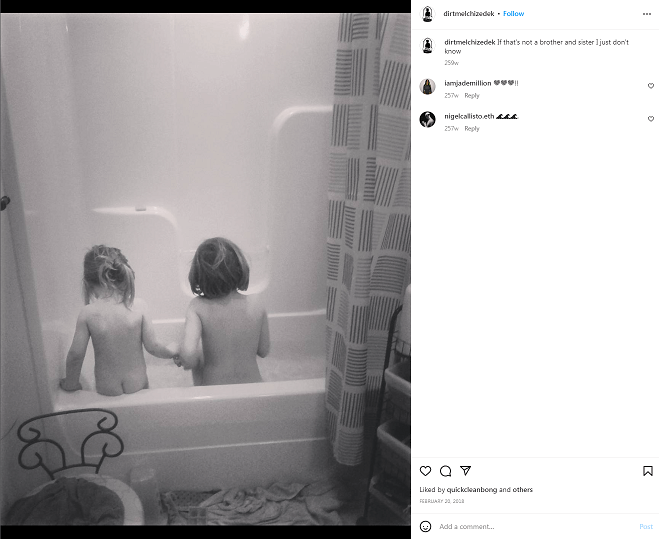 What. The. Fuck. Is. Going. On. Here.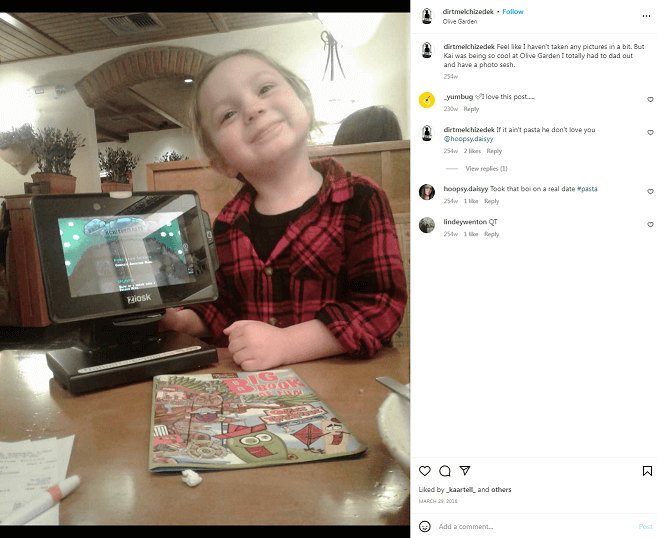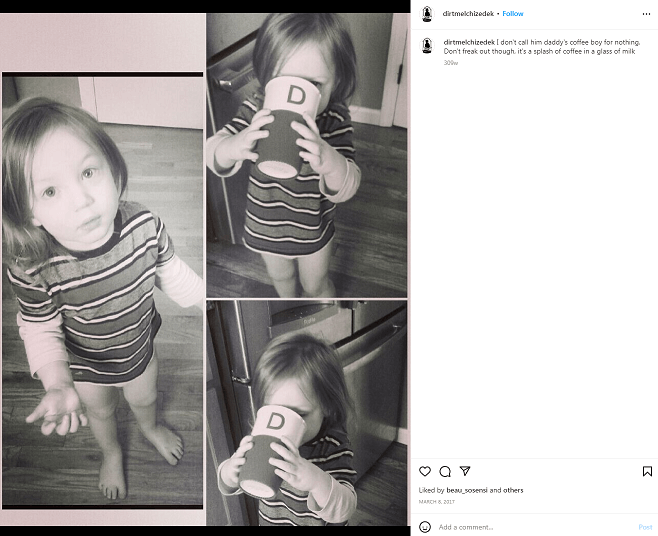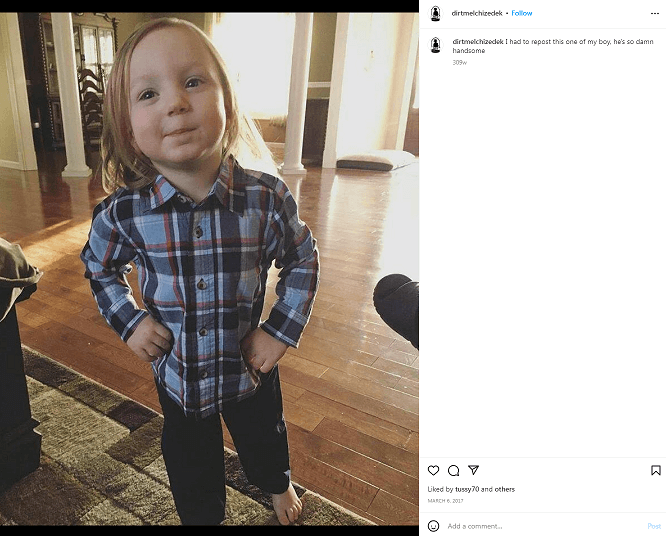 That's not even all of it, there are others. This is seriously fucked up. Why would you take a picture of your kids naked butt in the bathtub, let alone post that online for all the world to see? Did this creep pose them first?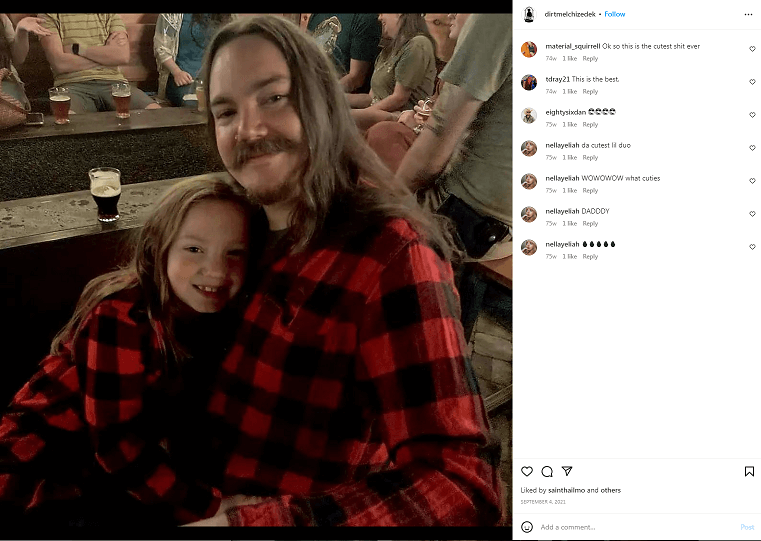 I wanted to write this as a feel good victory story, but I honestly don't know what's going on here. All I can say for sure is that this fucking creep invited a bunch of groomers to hold an all ages groomer event at his bar. That same bar pretended to make it 18+, but they got caught selling alcohol to at least one minor at this event. And he has a huge collection of feminized pictures of his son that he puts online for all the world to see, while having very few pictures of his daughter.
Here's another one of his sone in just his underwear on his bed.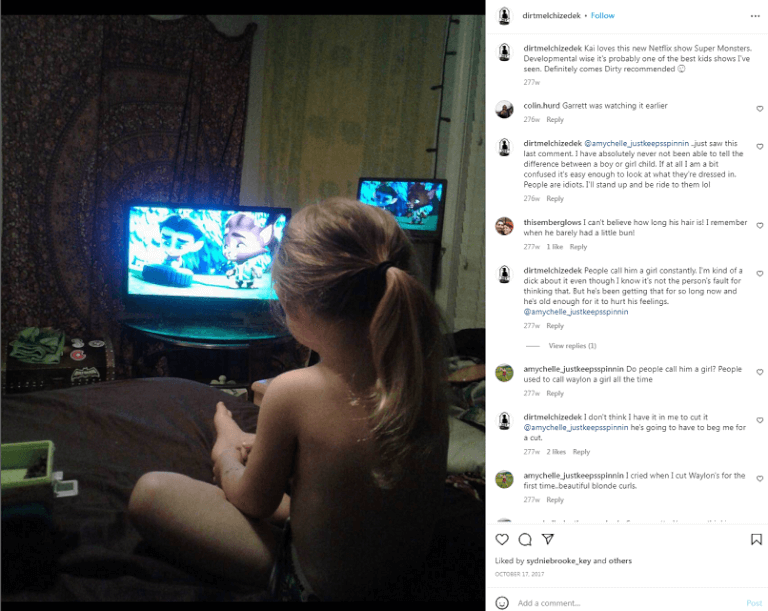 Dirt Melchizedek's Instagram Post:
I brushed his hair after a bath today and was blown away by how long and gorgeous it is @amychelle_justkeepsspinnin
I don't have any smoking guns, I'm just incredibly creeped out by this guy and worried for his son.