I had completely forgotten about this case until now.
The jury has found former Minneapolis-area police Officer Kim Potter guilty of first and second degree manslaughter charges in the April 2021 death of Daunte Wright.

Kim Potter, 49, could face a maximum sentence of 15 years for the first-degree manslaughter charge, while the second-degree charge carries a maximum sentence of 10 years.

Judge Regina Chu ordered Potter to be taken into custody and held without bail. She also praised the jurors as "heroes of the judicial system." The judge rejected a request from the defense team that Potter be allowed to remain out on $100,000 bail before sentencing. They argued that it's Christmas season and Potter is a devout Catholic, but prosecutors noted that Potter's family had moved out of state.

The jury, comprised of six men and six women, had spent over 27 hours deliberating.
27 hours of jury deliberation implies Potter is completely innocent. However, things are a bit more complicated..
Potter had 26 years of experience as a police officer on April 11 when she says she mistook her handgun for her Taser and fatally wounded 20-year-old Wright.

The 26-year police veteran and other officers, including a trainee, were attempting to arrest Wright when he tried to get back into his vehicle, video shows.

The officers had attempted to stop Wright and then tried to detain him after learning of a warrant for his arrest. Wright, 20, can be seen in a police video climbing back into the driver's seat of a vehicle as the officers scuffle with him.

In Potter's body camera footage from the shooting, she can be heard yelling, "I'll tase you!" and "Taser! Taser! Taser!" before firing her handgun.

She can then be heard saying, "I grabbed the wrong f—— gun," followed by: "Holy s—, I just shot him."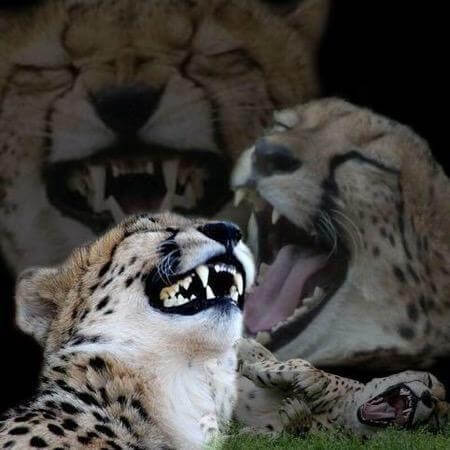 This dumb broad actually did an unjustified police killing. Sure, it was accidental, but that seems like a pretty clear cut case of involuntary murder. I think it's quite likely that Potter was trying to taze him, but still, she shot and killed this guy.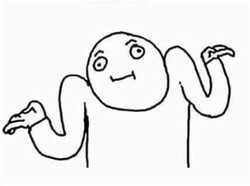 However, manslaughter in the first degree implies intent to cause harm. Potter was obviously shocked after shooting him, and said "Tazer tazer tazer," before doing that. The idea that she premeditated the killing of this Basketball-American is laughable. Second degree manslaughter was obviously the correct result.
So the jury was deliberating for 27 hours because they were hung on whether to convict her of what she actually committed, second degree manslaughter, or add the additional first degree manslaughter charge. Make no mistake, if she had killed a White Man none of this would have happened.
Earlier in the trial we had a BLMer get charged with intimidating a judge.
As a jury deliberates the fate of former Minnesota police officer Kim Potter, a Black Lives Matter protester accused of threatening the judge overseeing the high-profile case over Daunte Wright's killing was ordered held without bail Monday after he was deemed a flight risk.

Cortez Rice, 32, wearing an orange jail uniform, made his second court appearance during an hour-long virtual hearing where his lawyer argued for bail after he was denied bond earlier this month for allegedly violating his probation for a third time following a 2017 conviction for felony possession of a firearm.

The latest charge of felony harassment, among others, stems from Rice's actions on Nov. 6 when he allegedly live-streamed himself inside a downtown Minneapolis condominium where he believed Hennepin County Judge Regina Chu lived. Chu had previously barred cameras from the courtroom where Potter's trial was held, prompting Rice to allegedly make threatening remarks towards her and demand she reverse her order.

The judge did a few days later, saying her decision was made before the incident at her home.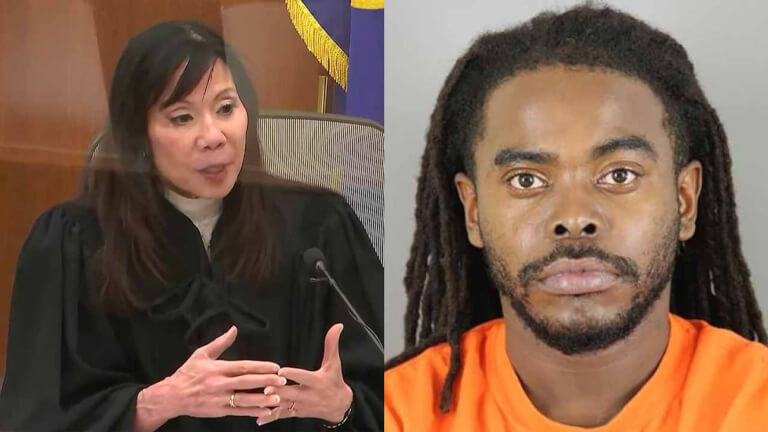 Now, who do you think was defending Cortez Rice?
During Monday's Zoom proceeding, Minneapolis civil rights attorney Jordan Kushner painted Rice as a community activist who volunteers to feed and clothe the homeless and works as a carpenter.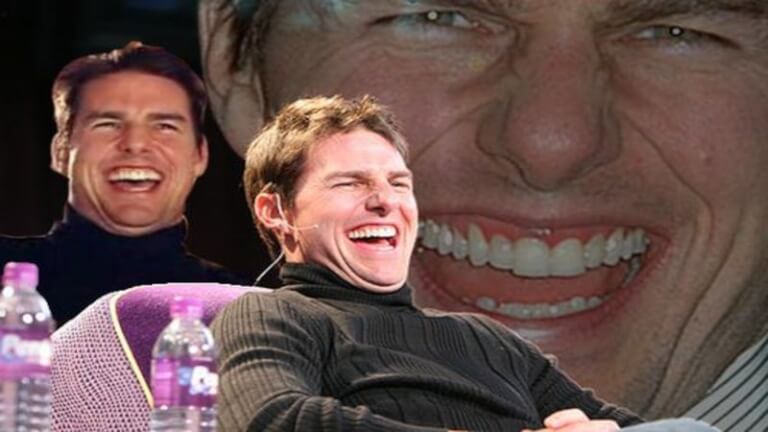 Of course there's a jew portraying a career criminal as a carpenter with a heart of gold who volunteers to feed the homeless.
"Mr. Rice was at a protest with many people at a public official's home. He went into the building, which I guess is also unnerving, but there isn't any crime associated with that," he told Judge Salvador Rosas. "What he did, while it might be offensive, and maybe there would be some kind of misdemeanor that would fit with this, although I don't know of any, it just doesn't rise to the level of harassment that is charged against Mr. Rice."
As always, when dealing with a jew ask yourself: would they do this for a Palestinian? Would they do this on behalf a White Person? If a White Person went to the home of a jew judge and protested outside, this "Civil Rights Activist," would be demanding execution.
Anyway, a White Person gets a massively harsher sentence for dealing with blegs. Just another day in Whyte Supreemacist America.