KEESEEKOOSE FIRST NATION, SASK. – 

More than 50 possible unmarked graves were found during a ground penetrating radar search of the grounds of former residential schools on a Saskatchewan First Nation.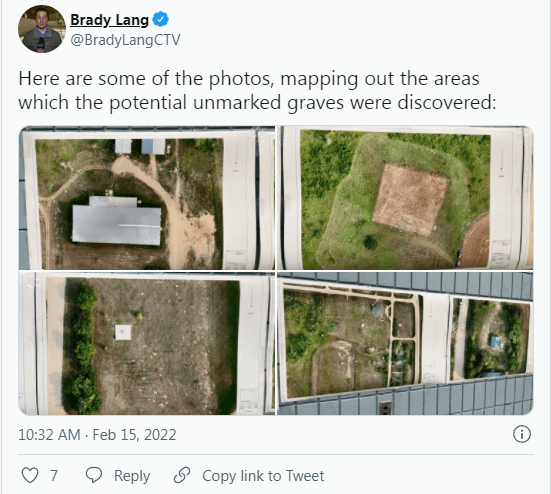 Remember "found," == "not actually secret." As we have covered previously, they say "unmarked graves," as a way of pretending that there is some sort of nefarious murder and coverup going on. Nothing could be further from the truth. 
"These residential institutions of assimilation and genocide tore apart our families, they tore at the very fabric of our communities and our nations," RoseAnn Archibald, the National Chief of the Assembly of First Nations, said.

"We're talking about up to 54 families that were impacted by these littles ones not returning home."
Calling residential schools "genocide," is slander, and really ought to be made illegal. And once again, there is no actual proof that anyone is buried there, there is no evidence that anyone there is a child, there is no reason to suspect any murders, and none of this has anything to do with anything.
Saskatchewan's Lieutenant Governor Russ Mirasty, a member of the Lac La Ronge Indian Band, attended the ceremony in Keeseekoose. He said discoveries like these are important to help acknowledge the truth about residential schools.

"I encourage everybody that's listening, not only in this room but else where and all Canadians, to open your minds to learn to acknowledge the true past and history of this country of ours that we call Canada," Mirasty said.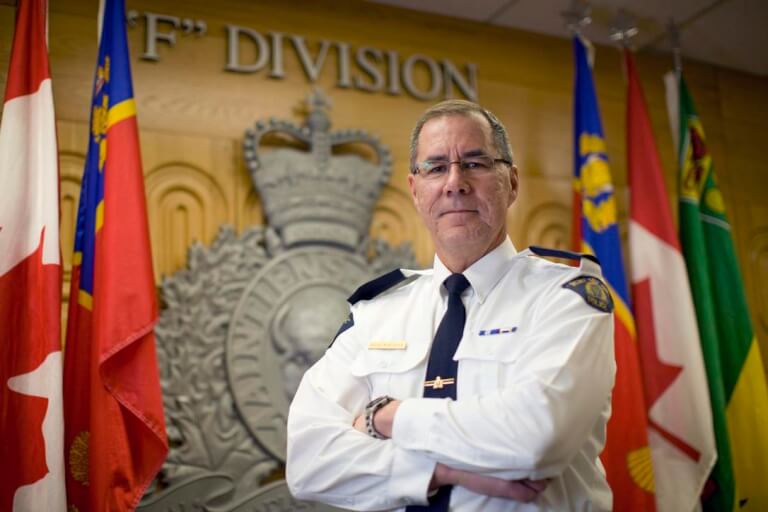 Saskatchewan Lt. Gov. Russ MirastyThe truth about residential schools is that they were all expenses paid boarding schools where not one single child was murdered. Children were not "ripped from their homes," unless their parents were deemed to be alcoholics, and the Aboriginals themselves demanded that they be built and paid. With our taxes, I might add.
Federal Minister of Crown-Indigenous Relations Marc Miller called this discovery is a "painful reminder" of the ongoing trauma created by residential schools, joining the event via Zoom from Ottawa.

"The painful legacy of Fort Pelly and St. Philip's residential schools institutions is a deeply personal tragedy for you, for Keeseekoose, surrounding communities who had their children ripped away, and experienced by all communities, Indigenous communities, across Canada," Miller said.
Potentially finding some non-secret graves is a painful reminder of that one time that Aboriginals demanded we build schools for them, continuously fund these schools with our tax dollars, and teach these children how to read good. Some of these children died of pre-existing illnesses. Yes, it's a painful reminder.
The minister extended a message to all the survivors of the residential school system and their families.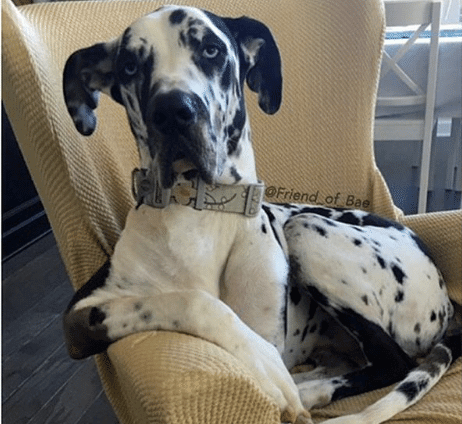 You went to school and they taught you how to read. Most people are going to live through that.
"In the face of continued efforts in this country to deny the truth, and it shouldn't have to be said but I feel it does, to survivors and your families: I believe you and Canada believes you," Miller said.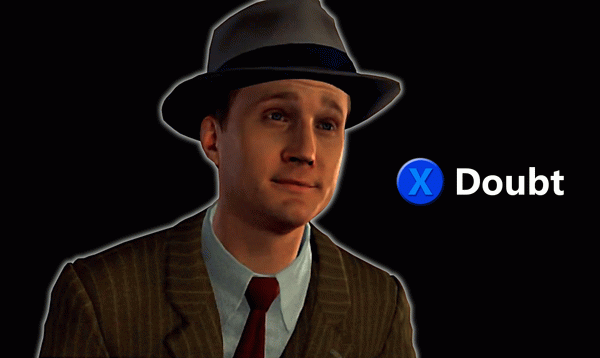 I'm running out of commentary. "Accuse your enemies of what you are doing," is pretty much all that can be said of that. The Gravocaust Slanderers are now apparently the defenders of truth and justice in this world.
Keeseekoose First Nation is approximately 286 kilometres northeast of Regina, near the Saskatchewan/Manitoba border.
That story was from February. Now let's see what this RoseAnne Archibald has been up to recently.
British Columbia Assembly of First Nations:
Assembly of First Nations (AFN) National Chief RoseAnne Archibald says the 2022 federal budget tabled today in Ottawa falls short in addressing the urgent and long-term needs identified by First Nations and that First Nations must share in the wealth derived from the land and resources of Canada.

"First Nations require economic reconciliation and a path forward that supports a process where First Nations benefit from the resources extracted from their lands and waters," said AFN National Chief RoseAnne Archibald. "Canada derives its wealth from First Nations lands, while First Nations seek investments from budget cycle to budget cycle. All of the wealth in Canada is built on First Nations land. When First Nations are in a position to build their economies and have access to the wealth derived from their lands and waters, they won't need to look to budget cycles for investments. First Nations need to be supported to build their own wealth and have access to the wealth derived from their lands and waters, and we need to build the agreements required to do this."
So this broad feels like she's entitled to a percentage of all of our wealth. She explicitly states that, in her eyes, all of the land in this country rightfully belongs to her, or other Aboriginal groups. Therefore we need to pay her tribute for the right to exist here.
The federal budget released today by Finance Minister Chrystia Freeland identifies $11 billion over six years (average $1.8 billion per year) in new investment for Indigenous priorities and includes a $4 billion investment toward Jordan's Principle and about $3 billion for First Nations housing. Many of the priorities identified in the AFN's pre-budget submission, such as governance, implementing the MMIWG Calls to Justice and non-water related infrastructure saw no new investments.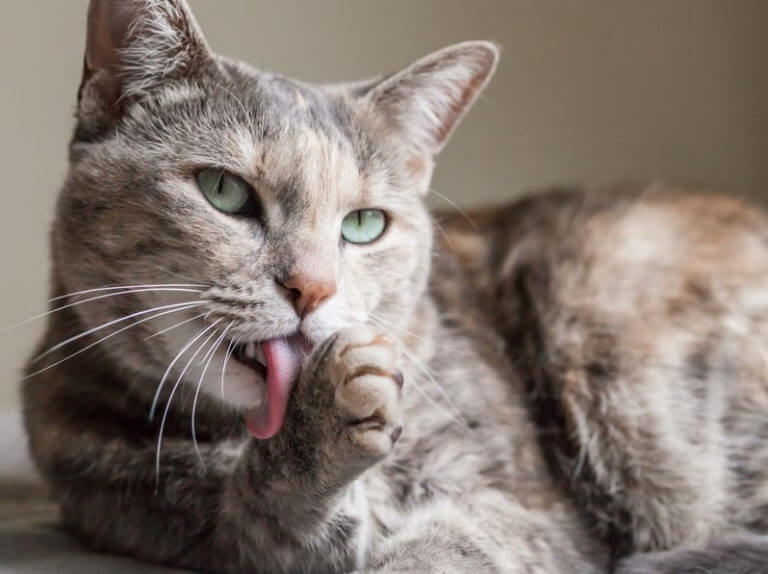 Eleven. Billion. Dollars. Oh sure, it's over six years, but that doesn't include another seven billion for their housing and special childcare. If you're wondering what the Jordan Principle is.
Jordan's Principle is a child-first principle that ensures First Nations children can access the same public services as other children in Canada. Jordan's Principle is named for Jordan River Anderson, a young Cree boy who died at the age of five after waiting for home-based care that was approved when he was two but never arrived because of a financial dispute between the federal and provincial governments. Jordan's Principle was put in place to ensure a tragedy like this never happens again.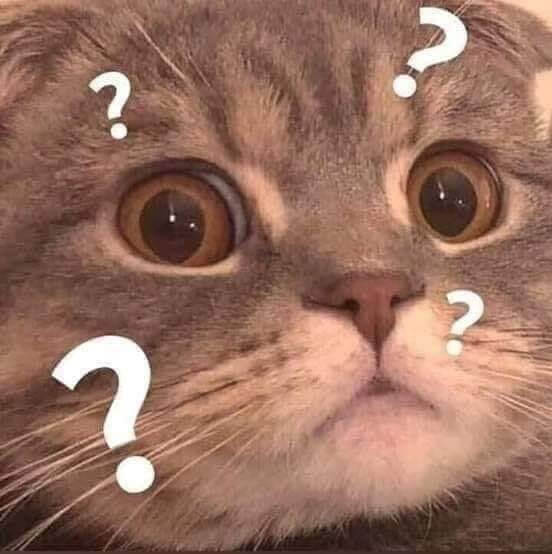 If you're reading that and confused as to why this requires extra funding, instead of simply fixing a broken bit of bureaucracy, don't be. It doesn't make any sense, it's purely another grift where special interest groups will be hoovering up the money for this.