I had no idea that this was planned, but the NJP did a protest earlier today in Fargo, North Dakota over a shockingly brazen anti-White ruling by Judge John Irby in the Arthur Prince Kollie case. 
Here is a clip of them I found roasting the antifa losers who showed up to counterprotest. But what were they protesting in the first place?
A 14-year-old girl who was stabbed 25 times in a random attack while skateboarding to her mother's house in Fargo, North Dakota, has died from her injuries, her family said.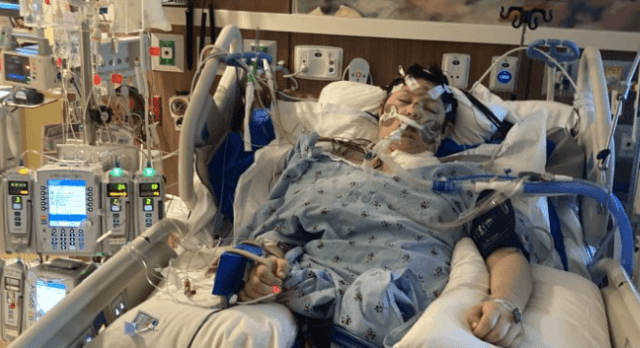 Arthur Prince Kollie stabbed a 14 year old White Child 25 times. In a sane society the question would not be if he gets executed, but rather how exactly we go about doing this. 
"We just got word from the Doctor today that Our baby girl is too far gone and there isn't anything they can do," Daisy "Jupiter" Paulsen's father, Robert, wrote on a GoFundMe page set up in the aftermath of the brutal attack to help with medical bills. "Just to gather family and to say our goodbyes… This is a very dark moment in our lives. Thank you all for the prayers, shares, and donations."

Arthur Prince Collie, a 22-year-old drifter with no fixed address, was arrested Friday on aggravated assault, robbery, and attempted murder charges. He will now face a murder charge in light of Jupiter's death, according to Cass County prosecutors. Collie's attorney, Mark Anthony Beauchene, did not respond to a request for comment.

The random attack occurred the morning of June 4 in the parking lot of a strip mall in the West Acres section of Fargo, according to a police report obtained by The Daily Beast.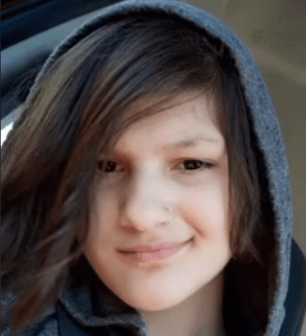 Make no mistake. If some White meth addict had murdered a 14 year old Black child the very same people making excuse after excuse for Kollie and Judge Irby would be screaming up and down for hate crime charges.
In court documents, police said surveillance footage at the strip mall showed Kollie allegedly attacking Jupiter before fleeing the scene, KVLY-TV previously reported.

Kollie then allegedly went to a Walmart — where security cameras there allegedly recorded him entering the store with no shirt, taking new clothing, entering a changing room and emerging with a new outfit, according to the documents.

Police reportedly said that investigators found shoes with what appeared to be blood on them in the room and located Kollie in downtown Fargo.

While speaking with police, Kollie allegedly told investigators that he suffers from multiple personality disorder and had not slept since using meth on the afternoon before stabbing, per the court documents.

Kollie did not recall the attack and denied his involvement, according to KVLY-TV, but court documents said he allegedly admitted to walking in the area at the time and police found fresh cuts on his hands.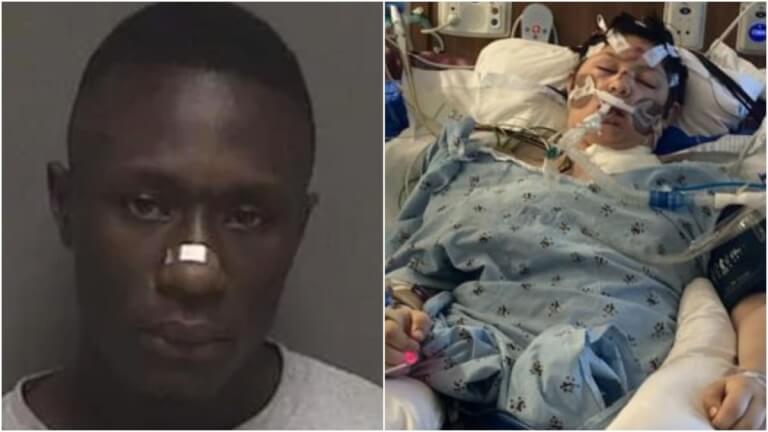 This is not the first time we have seen this pretend insanity defense being used. Arthur Prince Kollie murdered Jupiter Paulsen, denied this, and then pretended to have some mental illness that supposedly excuses this. And the judge is going along with it.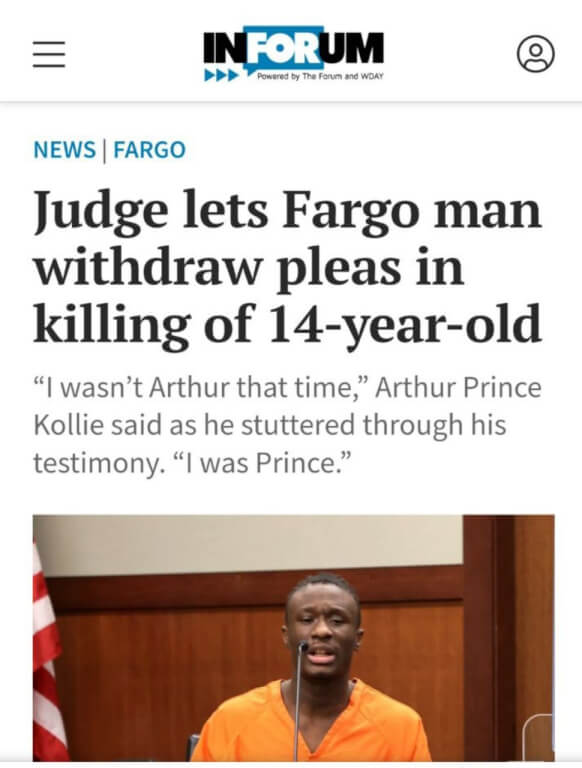 But before we get into that, let's take a closer look at Arthur Prince Kollie. First of all, I need to make it clear just how brutal the murder of Jupiter Paulsen was.
The victim [Jupiter Paulsen] was transported to the local hospital, where medical staff indicated the victim had suffered approximately 25 stab or cutting injuries, among other injuries. The victim was intubated and required surgery. Investigators learned from the victim's parents the victim was missing her cell phone and backpack. Video from a business in the area showed the suspect spent approximately 25 minutes assaulting the victim.

A witness employed with the City of Fargo and sanitary services was driving through the parking lot at 4340 13th Ave S when he observed a black male wearing a white t-shirt and black pants leaning or standing over the victim. The offender had one hand on the victim's nose and the other hand on her throat. The offender then ran out of the area to the south and west.
This was not a quick stab and grab. This was a prolonged torture to death of a 14 year old White Child by a Black career criminal who, according to her father, has a history of violently assaulting White People. Jupiter Paulsen died the way that many animals do when preyed upon by a housecat. This anti-White scum was having a good sport of her. And, contrary to his ridiculous assertions of mental illness, he was aware enough to run away when confronted by another man. 
FARGO — Court records indicate the 22-year-old man recently charged in the stabbing death of a 14-year-old middle school girl in Fargo was looking forward to becoming a first-time father and wrestling with anger issues in 2017 when he was involved in an assault case in Morton County District Court.

In that case, Arthur Prince Kollie pleaded guilty to hitting a corrections officer in the face, later writing to a judge that he reflected on his anger issues and wanted to turn his life around so he could support an expected child.

In the 2017 Morton County case, Kollie, who according to recent court records has no permanent address, pleaded guilty to hitting a woman in the face while he was being held at the North Dakota Youth Correctional Center. Available court records do not indicate why Kollie was committed to the facility.

In the Morton County case, Kollie was sentenced in October 2017 to a year behind bars, with 189 days stayed. He was also given credit for having served 176 days and was placed on supervised probation for two years.

Court records show prosecutors later alleged Kollie committed several probation violations, including failure to show up for probation appointments and marijuana use.

In July 2019, the court ruled Kollie committed one or more probation violations and sentenced him to serve one year, with credit for having already served 199 days.

Later that same month, Kollie wrote to Morton County District Judge James Hill asking for a sentence reduction so he could work to support family members.

"My girlfriend are expecting a new member in our family and ima be a dad for the (first) time in my life," Kollie wrote, closing his letter with: "I put my trust in god to lead me in my Life (journey) to be the best dad and person to my family and friends."
No really, in his letter to the judge he actually says "ima be a dad." 

It is not clear when Kollie was released from the sentence imposed in July 2019 for probation violations in the Morton County case, but his adult court history in Cass County begins with traffic-related cases in October 2020.

Those cases were followed by a felony case in Cass County in December 2020, in which Kollie faced several charges, including unlawful possession of a firearm by a felon and discharge of a firearm within city limits.

In that case, a police report filed with the court stated that on Dec. 13, 2020, officers were sent to Kollie's apartment on a report of a single gunshot.

Kollie, described in the police report as intoxicated, stumbled out of the apartment and told officers he fell and hit his head. Police ultimately searched the apartment and found at least one gun and ammunition, according to court documents.

On May 7 of this year, Kollie was sentenced to two years behind bars, with all but 27 days stayed. He was given credit for having served the 27 days.
I'm not entirely sure what this means. He was let out of jail immediately after sentencing, but it's unclear whether he had to still serve his two years later on, or if the unnamed judge who allowed this was giving him a get out of jail free card.
He was ordered to obtain a diagnostic assessment within 60 days of being released and to follow all recommendations. He was also placed on supervised probation for 18 months.
This leads me to believe it's the latter, but that's such an outrage I want to be absolutely sure of it before I commit to that.
Kollie's Cass County convictions also include a misdemeanor criminal trespass conviction stemming from a Jan. 15 incident, in which he admitted he refused to leave a Fargo Petro Serve USA store when asked to do so by store workers.

In that case, Kollie was sentenced on April 26, to 30 days in jail, with 25 days suspended. He was also placed on unsupervised probation for 11 months.

In another Cass County case, Kollie was arrested on June 1, just days before Paulsen was stabbed, following a fight at a bar in downtown Fargo.

According to court records, Kollie was walking away from the scene of the fight when officers arrived, and he ran away when officers told him to stop.

Kollie was arrested and pleaded guilty to a charge of resisting officers. A conviction was deferred for 11 months on the condition he satisfactorily complete 11 months of unsupervised probation and pay $400 in fines, according to court records.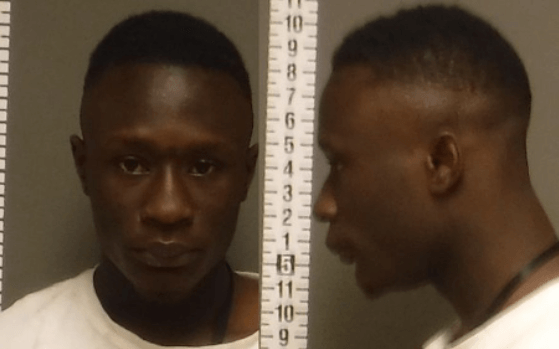 And all of that leads us to his murder and torture of Jupiter Paulsen. This scum, who has a rap sheet a mile long, was given slap on the wrist after slap on the wrist. He should have been in prison, and removed from society completely, one way or another. Instead he set free to go and murder an innocent White Child who was skateboarding to her grandmother's house. And who was it who let him free?
NOTE: Correction, she was skateboarding to her mother's house to get a change of clothes.
Well we don't know. That's the thing with bureaucrat gang, they have a myriad of ways of obscuring who exactly is responsible for what. I've dealt with similar things in Canada, and we heard a similar story in Waukesha, where Darrell Brooks, an anti-White BLM terrorist with a rap sheet a mile long, was given slap on the wrist after slap on the wrist. All of which enabled him to commit a horrific anti-White act of terrorism against Waukesha parade goers.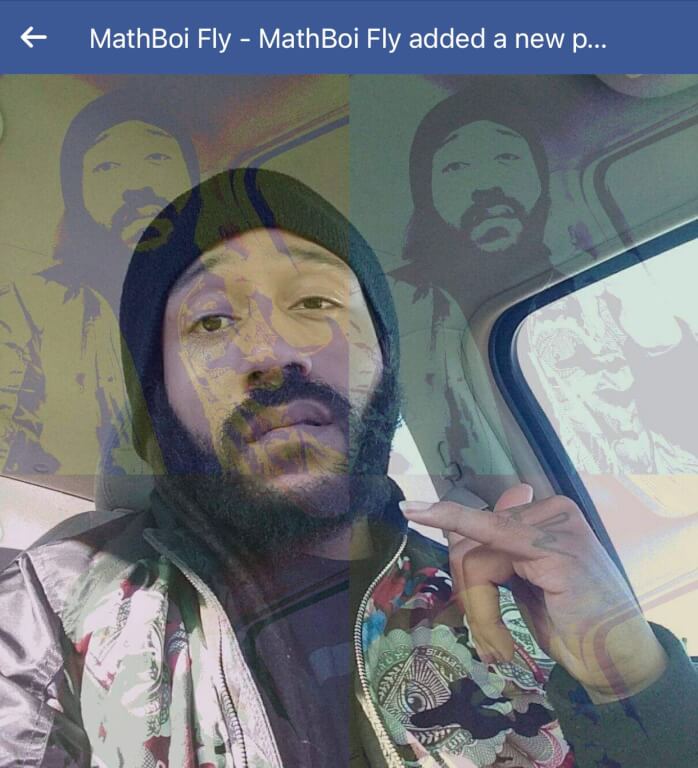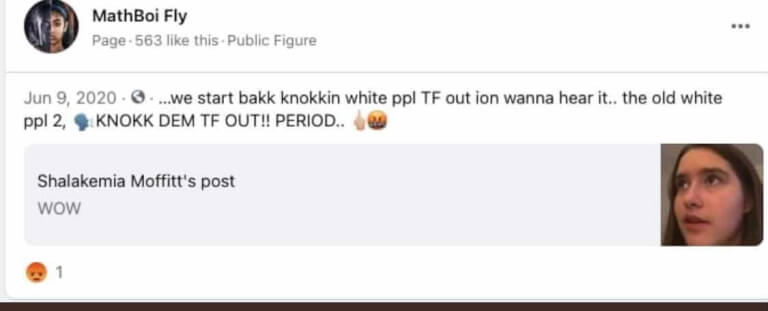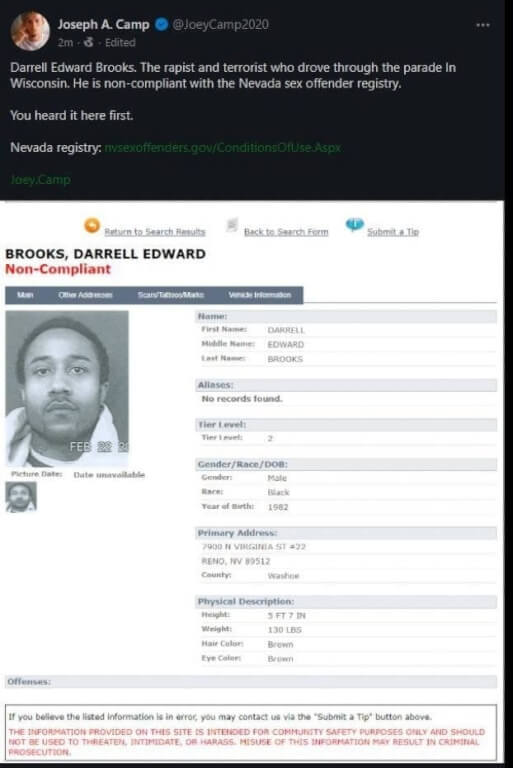 But you'd think that Arthur Prince Kollie would be finally getting the justice that he deserves, or at least some small measure of it. After all, a dead body is a dead body. There's no getting around that, you'd think.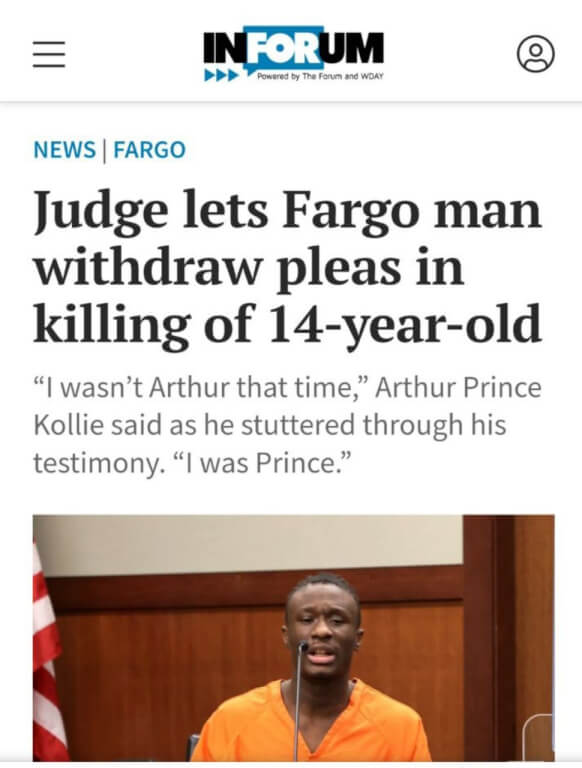 FARGO — [Arthur Prince Kollie] has been allowed to withdraw his pleas in the fatal stabbing of a 14-year-old girl, saying a different personality took over when he entered the pleas.

Cass County District Judge John Irby accepted on Tuesday, Jan. 18, a motion from 23-year-old Arthur Prince Kollie to withdraw his Alford pleas to charges of murder, robbery and aggravated assault.

An Alford plea means the defendant maintains his innocence but acknowledges that prosecutors have enough evidence to reach a conviction.
First of all, an Alford plea is ridiculous. He was caught murdering and torturing Jupiter Paulsen on security camera. There is nothing to debate here, he is guilty as sin. 
He also said he suffers from severe mental illness, including depression and anxiety. He claimed he hears voices in his head, and he wasn't himself the day he entered the Alford pleas. Kollie said he is innocent but felt no one would help him.

He said he entered the pleas because he wanted to get help for his mental illness and thought that could happen in prison. He said that was a mistake.

"I wasn't Arthur that time," he said as he stuttered through his testimony. "I was Prince."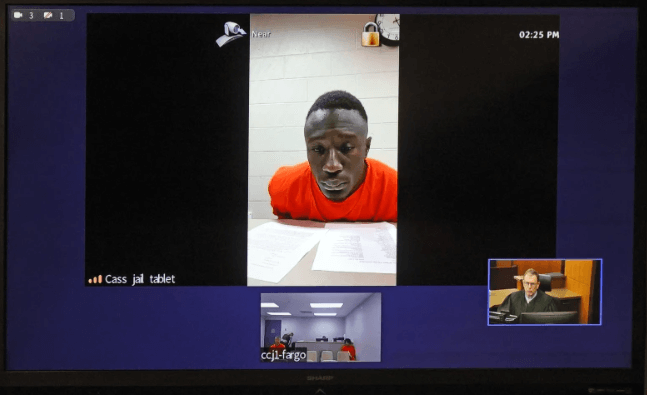 This is so enraging I almost don't know where to begin. He's a bit sad, so it's okay for him to torture a White child to death.
He ran when a sanitation worker showed up, Voigtschild said. Despite lifesaving efforts, Jupiter died several days later at a hospital.

After hearing evidence about footage that captured Kollie allegedly throwing away his clothing, Jupiter's belongings and a knife, Kollie said during the October hearing he didn't know what happened and he wanted to get help.

Kollie entered not guilty pleas at that point, but came back about 30 minutes later and said he wanted to plead guilty, against his former attorney's advice.
He's so crazy and delusional that he was cogent enough to run when he saw someone witnessing his murder, and threw away all the incriminating details on his person, including Jupiter's backpack. He also went into Walmart, as detailed earlier, and tried to buy new clothes. Oh yeah, this is definitely a crazy person who has no control of his own body. The depression made him do it.
Baumann also questioned whether Kollie's mental health could impact his competency, despite an evaluation that found him fit to stand trial.

The same evaluation found Kollie was "highly suggestive for malingering," meaning doctors believe he was exaggerating his mental illness, prosecutor Ryan Younggren said. He suggested Kollie doesn't have a "fair and just reason" to withdraw his pleas, but simply has realized he could go to prison for the rest of his life.
And of course actual psychiatrists are calling him out as faking the whole thing. Despite the actual professionals saying that he's faking it, Judge John Irby knows better.
Jupiter's father, Robert Paulsen, watched the hour-long hearing. Afterward, Paulsen told The Forum he believed Kollie was lying.

At times, Kollie smiled in court, which angered Paulsen.

The father said he just wants justice for his daughter. He understands he can't do anything about the judge's decision, but he said Kollie is prolonging the inevitable.

"It angers me the longer it is dragged out," Paulsen said. "They just need to stop playing games."
All of which brings us up to late April, when Robert Paulsen refused to accept the slow and prolonged abuse of justice that Judge Irby had planned for his daughter.
FARGO — Robert Paulsen sat quietly in the Cass County courtroom on Thursday, April 21, while he watched the man charged with killing his daughter get a new chance for a trial.

Beside Paulsen sat friends and supporters, including "pro-white" activist Peter Tefft. In the past, Tefft has been called a white supremacist and a Nazi ; Tefft calls himself a pro-white advocate.
This is the first I've heard of Peter Tefft, but he's doing great work here. Anyone who is not attacked as a Whyte Supreeemacist by the WMD Liars is at best useless, at worst harmful.
Hours after Thursday's court hearing ended, Paulsen announced he was teaming up with local pro-white activists to find justice for his 14-year-old daughter Jupiter Paulsen, who according to court records was stabbed more than 20 times on June 4 outside of Party City, 4340 13th Ave. S.

"My daughter Jupiter deserves justice. Arthur Kollie deserves to be punished to the fullest extent of the law. During today's hearing, it caused me great pain when I realized our system is as hateful as the man who murdered my daughter," Paulsen told The Forum following the court hearing.

"That's why I've decided to, with the help of local pro-white advocates, file Fargo anti-white hate crime and bias reports not only against Arthur Kollie for what he did to my daughter, but also against Judge (John) Irby, the Cass County (District) Court, and every individual and institution that is currently terrorizing my family."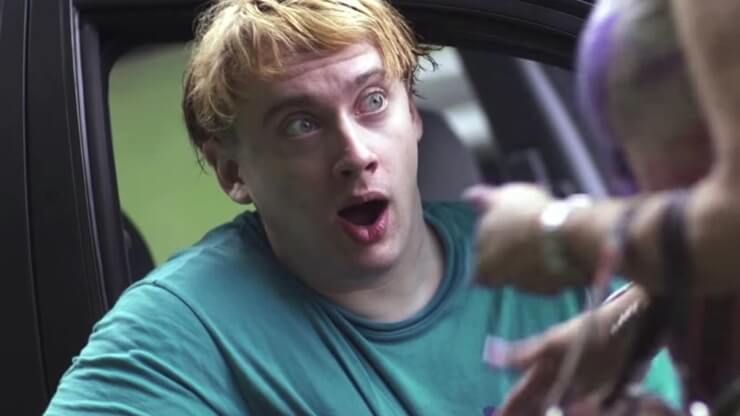 Yes. Absolutely yes. Great of Robert Paulsen for doing this. Everything about this is perfect. These people need maximum pressure put on them constantly, and it's so refreshing to not have some fake conservative garbage about "muh marxist communists doing muh radical left," or any other retarded shit that these grifters go on about. Calling them out as explicitly anti-White is something conservatives don't want you to do because it actually works.
This also reminds me of Rob Hoogland, and how on point his statements were about the systemic abuse of children right here in British Columbia. It's amazing how parents who are trying to save their children sound like normal people instead of weirdo faggot conservatives instead.
The Fargo City Commission last June voted 3-2 to enact an ordinance that allows police and prosecutors to charge people with a Class B misdemeanor if they commit crimes, "in whole or part because of the victim's perceived or actual race, color, religion, gender, disability, sexual orientation, gender identity, national origin or ancestry."
So they're deliberately not charging Arthur Prince Kollie with an ordinance that they would absolutely charge a White Person with if they did to some Black child what Kollie did to Jupiter Paulsen.
Paulsen said he plans to push for Kollie to face the death penalty in federal court.

"From the very beginning in dealing with the state's attorney, I have insisted that Kollie be punished to the fullest extent of the law. White people have civil rights, and Arthur Kollie has a history of attacking white people. Federal hate crime charges put the death penalty on the table," Paulsen said.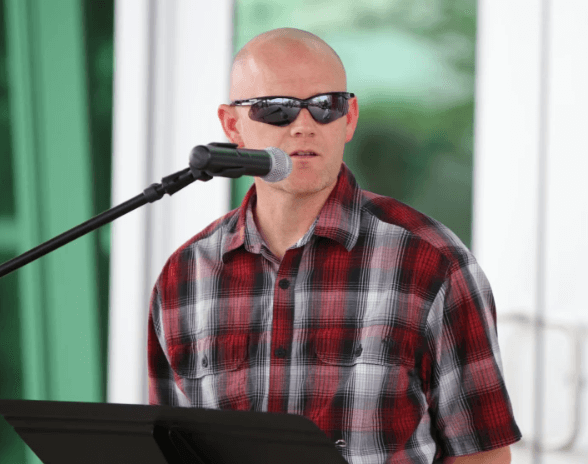 That was late April. And this was earlier today.
I don't know if any particular updates to this case happened since then. This is a story that the WMD Liars are keen to bury as hard as possible, so finding new info without interviewing someone like Peter Tefft is going to be hard to find. In any case, I'm sure that we'll get more information on this from the NJP guys as it happens.